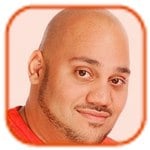 Tweet
Posted by Andru Edwards Categories: Features, HDTV, Home Entertainment, Movies, Men, Techies, Under $100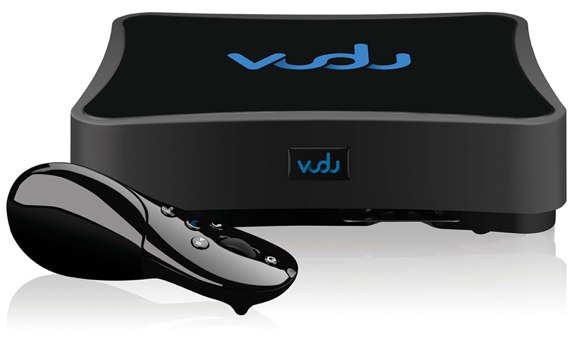 If you, or someone you love, is a big movie buff with an HDTV, we have to recommend the VUDU Christmas Special that is going on right now. The VUDU set-top box normally sells for $299, but for a limited time it can be had for just $99. Now, you also have to buy $50 in movie credits, so the total cost would be $149, but that $50 is would go towards rentals and purchases of VUDU content, including their fantastic HDX 1080p movies. Rentals cost from $1-4 dollars, and purchases are obviously higher.
We recently reported on a lot of the Internet content that has also just made its way to the VUDU service, so all in all, we think this would make a nice gift - either for someone else, or for yourself. Our only complaint with VUDU remains that their speeds are limited, which provides a very, very poor experience if you want to rent HDX content. No matter how fast your Internet connection is, VUDU caps downloads at 4.0 Mbps. That means that my super fast 50.0 Mbps FiOS connection means absolutely nothing, and I still have to wait hours before I can watch an HDX flick. If they got rid of that, it would unleash HDX, their flagship offering. A personal niggle for sure, though. If you don't care, pick one up!
If you miss the sale, you can typically find some nice VUDU deals on Amazon.
Read More

| VUDU Store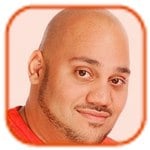 Tweet
Posted by Andru Edwards Categories: Features, Toys, Kids, Under $250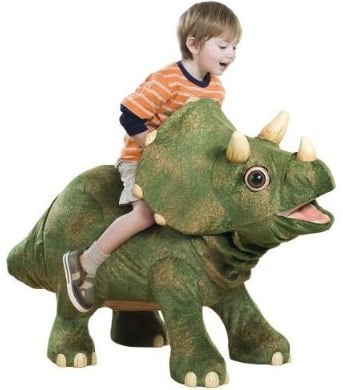 Here's one that the kids are sure to love - Kota the Triceratops is a rideable dinosaur. Did you catch that? A life-sized baby dinosaur to be exact, Kota is 40-inches long, and has a spring-loaded seat and handle. He also sports a smile on his face, which should mean that children won't be scared of him. Kota has 11 sensores, so it reacts intelligently to sound as well as touch. He will react by turning his head, tail, horns, or even by roaring. You can also feed him some leaves, which will cause the dino to make a munching sound. The best part? Kota sells for $299 - but Amazon is currently selling him for just $150 - that is 50% off! Better hurry though, no telling how long that deal will last.
Read More

| Kota the Triceratops 50% off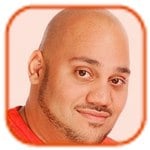 Tweet
Posted by Andru Edwards Categories: Cell Phones, Features, Handhelds, Hot Deals, Women, Men, Teens, Under $50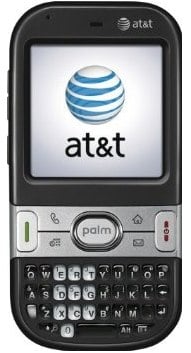 Don't wanna splurge on something like an iPhone or BlackBerry? After checking out the Palm Centro, we think this might be the device to pick up for that loved one. You can get one for as low as $49.99 on AT&T, and it's a great introductory smartphone - a huge step-up from your typical flip camera or music phone. It supports instant messaging, web browsing, has a full QWERTY keyboard, 320x320 touchscreen, media player, 1.3-megapixel camera, 64MB internal storage, and Bluetooth. Seriously, that isn't bad for a $50 smartphone. Oh, even better? Pick it up on Amazon, and it's free with contract.
Read More

| Palm Centro on Amazon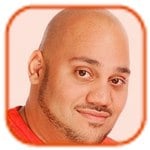 Tweet
Posted by Andru Edwards Categories: Cameras, Features, Portable Audio / Video, Family, Men, Under $250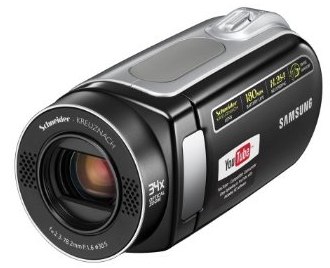 If you want an inexpensive camcorder that gives you a bit more quality than what you'd find with a Kodak ZI6 or Flip Video camera, we think the Samsung SC-MX20 would be up your alley. This camera offers some nice features that the other low-end cams just don't have, like image stabilization, face detection, and a 24x optical zoom. It accepts SD and MMC cards up to 32GB, and has an internal battery life of 3 hours. The Samsung SC-MX20 retails for $250, but we found it on Amazon for 15% off at $212.
Oh, and for those of you who just have to have the high definition version, the Samsung SC-MX20C can be had for 30% off on Amazon, for $592.60.
Read More

| Samsung SC-MX20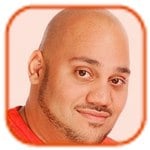 Tweet
Posted by Andru Edwards Categories: Features, Home Entertainment, Hot Deals, Movies, Family, Women, Men, Under $100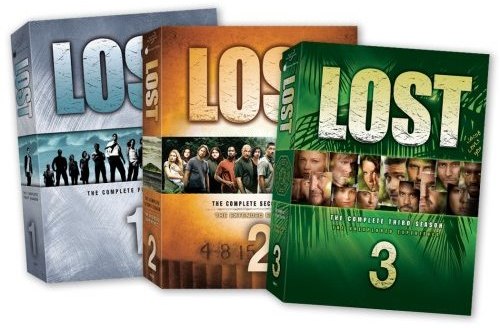 We typically reserve the Holiday Gift Guide for items that you should be able to get your hands on throughout the shopping season, but we felt that this Lost Season 1-3 DVD deal on Amazon was way too good to pass up. For today only, you can get the first three seasons of Lost on DVD for just $58.99. That is a savings of 67%, or $120.98 off the regular price of $179.97. That is ridiculous. Ridiculously delicious, that is. If you Lost as much as we do, you'll know that this is a true bargain.
Read More

| Lost Season 1-3 Amazon Sale


Tweet
Posted by Dennis Velasco Categories: Editorial, Features, Family, Kids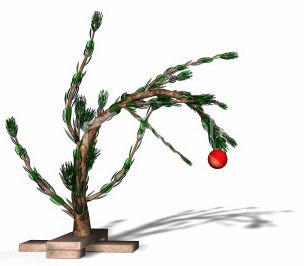 Growing up the way I did - barely getting by, fully understanding what hard times meant, and dealing with some messed up family stuff - we never really made Christmas a big deal. At least, it never really was to me. For example, one year we couldn't afford a Christmas tree (but when we did, we kept that thing for like a decade), my mom made us get some fallen twigs outside our apartment and she delicately wrapped them up in tin foil. We put it in a green vase and I think my sister actually tried decorating it by coloring the tin foil red and green. Ah, youth. Well, I couldn't totally blame her for her attempts to make something bad into something good, afterall, she had a perm and actually thought it looked cool. But, heck, it was the mid-80s, so the poor choice made by my nine-year-old sibling could be forgiven in retrospect.
In all honesty, the last Christmas I remembered before this particular one I'm about to tell you about when I was eleven, was when I was five. I got a whole bunch of Micronauts and this huge plastic Spider-Man doll that had a grappling hook, which was supposedly a web that he could "climb." Mind you, I don't blame my parents for any of this lack of remembering several years in between as they always did their best, God bless their hearts, and I'm glad my sister was always in the Christmas spirit, but I knew what was up. Okay sure, I was a Holden Caufield without knowing I was at the time, but whatever. I dealt with it. You couldn't fool me, I tell ya.
But, this particular Christmas, I got fooled.
Click to continue reading Holiday Gift Guide Flashback: True Christmas Spirit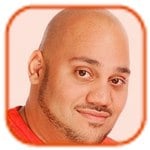 Tweet
Posted by Andru Edwards Categories: Features, Misc. Tech, Science, Men, Techies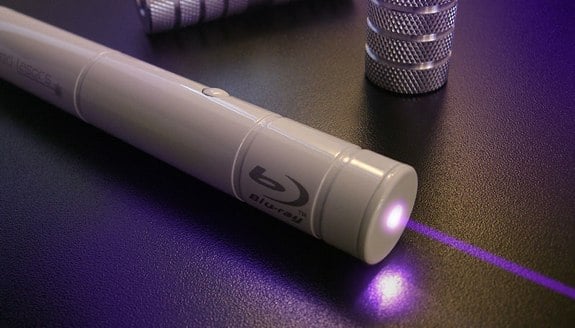 So we've been trying to stay fairly frugal in our 2008 Gift Guide, but we've gotten a bunch of email from people asking where all the high-priced items have gone. We figured today we'd answer that with the Wicked Lasers SONAR II Burner laser. We've been playing around with one for a few days, and we can definitely say that it exhibits a cool factor (and geek cred!) Why? For starters, it's a fricken laser. Secondly, the specific laser diode that's in this one is the same as you'd find in a Blu-ray player. Yeah, a Blu-ray laser, in the palm of your hand. Sick, right? You've got a 405nm violet beam at your fingertips. Of course, all that power comes at a price, and if you wanna get in on the action, the Sonar II Burner will cost you $1,999.99. See? We weren't kidding.
Read More

| Wicked Lasers Sonar II Burner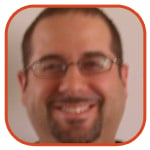 Tweet
Posted by David Torres Categories: Editorial, Features, Toys, Kids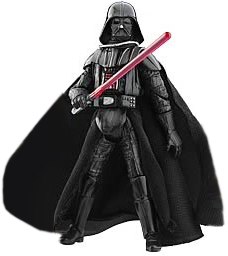 I was nine years old and I was a huge Star Wars fan. I was looking forward to Christmas like every kid and I hoped to get a ton of Star Wars stuff.
Christmas morning finally came and back then I would try to sneak out of bed at four or five in the morning so I could start playing. Sometimes I would get caught and I was told to go back to bed, but I always came out later after the coast was clear.
That Christmas I woke up early and quickly ran to the living room to start opening my presents. Every gift I opened was a toy. I don't remember all of the stuff I got, but as I said it was all toys!
I went searching to the back of the tree to see if there was anything I missed and I found a present in the shape of a rectangle. This meant it was shirt box – clothes! Ugh. I tossed it back and buried it under some of my sibling's presents.
Click to continue reading Holiday Gift Guide Flashback: A Dark Lord Christmas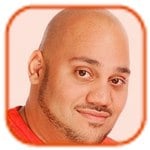 Tweet
Posted by Andru Edwards Categories: Cameras, HDTV, Movies, Portable Audio / Video, Women, Men, Under $250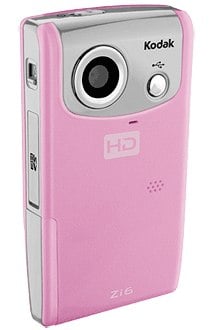 If you wanna pick up a YouTube-ready video camera for Mom, we are hard pressed to find something as good as the Kodak ZI6, for the price. This little camera shoots in 720p high-definition at 60 frames per second, and can also take regular old still images as well. Other cameras, like the Flip Mino can't do that. It supports SD cards in sizes up to 32GB, which basically means you'll be able to shoot video until your (rechargeable) battery dies, as opposed to worrying about how much space you have left. You can pick them up from Kodak for $153, they're available in pink, as well as black. Get it quick though, because they are on sale now. After 12/15, they go back up to their normal price of $179.
Read More

| Kodak ZI6 product page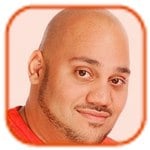 Tweet
Posted by Andru Edwards Categories: Accessories, Cell Phones, Music, Portable Audio / Video, Men, Techies, Teens, Under $500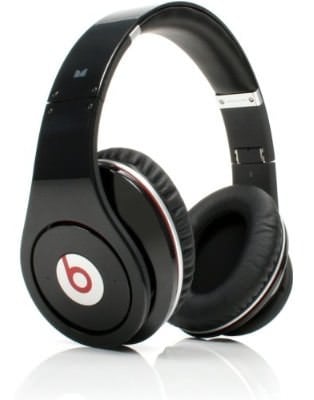 We've been big fans of the Beats by Dr. Dre Studio headphones since we first got our hands on them. They've got a nice style, with a hip-hop vibe, and a fantastic noise-canceling feature. The earcups are surprisingly comfortable, and fold away on the inner side of the glossy black headband, which can then be stored in the included case. The Beats by Dr. Dre studio headphones do requier two AAA batteries for the noise cancellation feature, and you'll get about 50 hours of listening time on a pair of those. They also include two audio cables, both of which even fit into the original iPhone headset jack, and one of which also includes a mic, so you can take calls. The Monster Beats by Dr. Dre stereo headphones can be found on Amazon for $349.
Read More

| Monster Beats by Dr. Dre Studio headphones

© Gear Live Inc. – User-posted content, unless source is quoted, is licensed under a Creative Commons Public Domain License. Gear Live graphics, logos, designs, page headers, button icons, videos, articles, blogs, forums, scripts and other service names are the trademarks of Gear Live Inc.