Tweet
Posted by Jesse Easley Categories: Accessories, Portable/Mobile,
It's not often that a third party accessory gets me hyped up, so when one finally does, it deserves some attention. Rock Ridge Sound Japan has new accessory being released called the VRX-02. Many PSP owners are trying to get that 1GB Memory Stick Duo to hold video transferred from their computer. The VRX-02 allows users to hook up DVD Players and their PSP and the VRX will transfer the movie to your PSP in the appropriate file format. To us this is a huge deal. The release of this accessory pretty much puts the UMD movie format to rest for those in the know. Currently we don't know if there are any plans for a US release, or if the Japanese unit will work with American DVD players, but we hope to find out soon.
Read More

| UberGizmo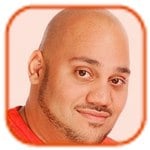 Tweet
Posted by Andru Edwards Categories: Xbox 360,
Looks like Bill Gates stole a bit of the thunder from the Xbox team who plan to announce the console next week live on MTV:
The remark, apparently inadvertent, came as Gates talked about consumer adoption of high-definition displays, which Microsoft is incorporating into its strategy as it takes on market leader Sony Corp. and its dominant PlayStation franchise. "What will the year of high-definition be?" Gates asked, rhetorically. He then answered the question by saying that it would be tempting to think of it as "this year, because we're going to ship this next Xbox."
But we all knew the 360 was coming this year anyway, right?
Read More

| Gamespot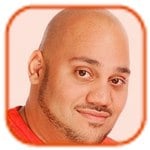 Tweet
Posted by Andru Edwards Categories: Portable/Mobile,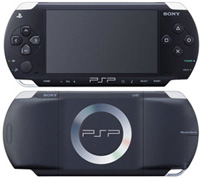 So my PlayStation Portable finally arrived yesterday, via Gratis, and I was a bit concerned about what I would see upon booting it up. After hearing of all the problems with dead pixels, dust under the screen, and the like, who knew what shape this thing would be in? I am glad to say that my PSP does not have any of the aforementioned issues. It plays Lumines perfectly, without any of those pesky distractions. Unfortunately, it appears that the initial million PSP's are gone, because this one came with a teaser disc instead of the Spider-Man 2 UMD. Oh well.

Tweet
Posted by Jesse Easley Categories: PlayStation 2, Portable/Mobile,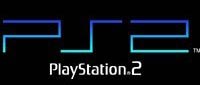 Like we have said, E3 news will be coming out more and more. Well, Sony has announced several new titles for their systems and apparently it's only a fraction of what they will be showing. We actually told you about a couple of these games almost a year ago. There are 3 new titles for the PS2 which are Shadow of the Colossus (formerly Wanda and the Colossus), Genji: Dawn of the Samurai and Neopets: The Darkest Faerie. There are also a few PSP titles see: MediEvil Resurrection, The Con and Neopets: Petpet Adventures—The Wand of Wishing.
"As we enter the holiday season for 2005, we are committed to offer a wide variety of content for both PlayStation 2 and PlayStation Portable that is both broad-appealing and cutting edge for the casual to most savvy gamer," said Sharon Shapiro, senior director, promotions and sports marketing, SCEA. "At E3 this year, we will preview more than a dozen software titles that are published by Sony Computer Entertainment America and will be available before the year's end."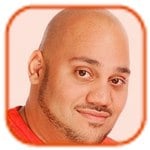 Tweet
Posted by Andru Edwards Categories: PlayStation 2,
Apparently those across the Atlantic get a new color in their slimline PS2 console choices, because that's how they roll. This one will not only be shiny like bling, but will also come with a DVD remote control. This one will go for 115 Euros, which is about what you would pay for a standard PS2 in the US. Now, can I ask why Sony took so long to bring this to the market? I mean, they are about to show off the PS3. Ah well, don't over think it. The silver PS2 drops on May 13 - just 11 days from now.
Read More

| Pocket Lint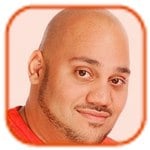 Tweet
Posted by Andru Edwards Categories: Action, PC, Xbox,
The wait is almost over for your Xbox Grand Theft Auto fans. In a little over a month, GTA: San Andreas will be released on the Xbox in North America (June 7) and Europe (June 10). For those who waited for the Xbox release, expect some nice improvements. For starters, the game will support 480p progressive scan along with 16:9 widescreen (yes!). The other interesting addition is a 30-second instant replay feature. While cool, I don't see many people using this more than a few times before writing it off as novelty. Also look for higher resolution textures, farther draw distance, and customizable soundtracks. For you PC gamers, you can expect the PC version of GTA:SA to drop on June 7 as well.
Read More

| GTA:SA Product Page - Xbox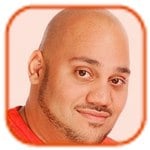 Tweet
Posted by Andru Edwards Categories: Announcements, Nintendo Gamecube, PC, PlayStation 2, PlayStation 3, Portable/Mobile, Wii, Xbox, Xbox 360,
That's right, y'all. The 2005 Electronic Entertainment Expo is right around the corner, and this one is going to be huge. The Xbox 360 will be there in full effect, and we will be there when Microsoft presents the console to the press. Nintendo will finally let the Revolution out of the bag, unless they choose to not show it for fear that competitors will steal their ideas. They will also be bringing Link and Zelda to the party. Last, but not least, Sony is set to show their PlayStation 3, powered by the almighty Cell processor. These are the obvious E3 attractions, but there will be many more things happening during those three days. We want to know what you guys want to see us cover while we are down at the big show. Game developers will be there in full force. Anything you are interested in seeing us cover? Let us know, and we will do our best to oblige.

Tweet
Posted by Jesse Easley Categories: Adventure, Corporate News, First Person Shooters, PlayStation 2, Xbox,
With the countdown to E3 at 2 weeks, more and more news will continue to come out regarding the event. The most recent news is Eidos has announced their slim 4 game main event line-up. The games being displayed will be Lara Croft Tomb Raider: Legend, Hitman: Blood Money, 25 to Life and Commandos Strike Force. Personally, I'm mainly looking forward to Hitman, with the others being secondary. The Hitman series has always been an entertaining one, with just the right amount of difficulty. The most recent Tomb Raider game was a disappointment, and the series can only go so far based off of Lara Croft's figure. The game that will be interesting to see is 25 to Life. This was on display at E3 last year and it attracted a lot of attention. The game is mainly for online play for up to 16 players to attack and defend. The basic premise is you can either be a thug/gangsta/bad ass, or you could be every bad guys nightmare, a cop. It's a modern day cops and robbers game which seems pretty interesting.
"E3 2005 marks the unveiling of the latest installments of three of the industry's most successful franchises in addition to a first glimpse of two of the most iconic characters, Lara Croft and Agent 47," said Paul Baldwin, Vice President of Marketing, Eidos. "The Tomb Raider, Hitman and Commandos franchises make highly anticipated returns featuring new engines and dramatically enhanced gameplay features. Additionally, Eidos will be presenting 25 To Life the first to market urban shooter featuring timeless Cops and Robbers gameplay."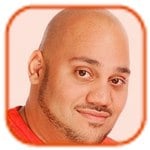 Tweet
Posted by Andru Edwards Categories: Corporate News, Xbox 360,
If you were still on the fence about whether that Xbox 360 logo we posted was actually something Microsoft has been considering, check out their press invitation for their E3 press briefing. It it about the size of a CD case, with the front featuring a mirrored background with the multiple green circles. The difference here is that there are about three times as many circles than were in the logo. This thing is so cool that I hope it isn't something that needs to be turned in to gain access to the Xbox 360 E3 show. Of course, if I do have to part with it to get in, I will do so with glee.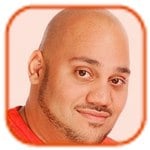 Tweet
Posted by Andru Edwards Categories: Corporate News,
The man who has been a huge part of Nintendo's history, Hiroshi Yamauchi, has announced that he plans to retire from his management position within the company on June 29th. It is he who led Nintendo into the video game business in the 1970's, however, in recent years he was lambasted by gaming fans for some of the decisions Nintendo made, including using cartridges with the Nintendo 64. In 2002, Yamauchi stepped out of his role as Nintendo President, allowing Satoru Iwata to step into the role. Yamauchi plans to migrate into a consultant role with Nintendo.
Read More

| GamesIndustry
© Gear Live Media, LLC. 2007 – User-posted content, unless source is quoted, is licensed under a Creative Commons Public Domain License. Gear Live graphics, logos, designs, page headers, button icons, videos, articles, blogs, forums, scripts and other service names are the trademarks of Gear Live Inc.