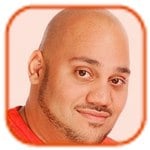 Tweet
Posted by Andru Edwards Categories: Sports, Xbox,
So we got our hands on a copy of WrestleMania 21 for the Xbox yesterday. I must say, Studio Gigante did seem to get most of the major things right, but they skimped out on a lot of the minor details that make a great wrestling game. I have a few pros and cons on WrestleMania 21 after the jump.
Click to continue reading WrestleMania 21 Initial Impressions

Tweet
Posted by Oscar M. Cantu Categories: Mods/Hacks, Portable/Mobile,
So you want to control iTunes from your PSP? I mean walking all the way to your computer is just too much of a hassle, right? Well your dreams of controlling iTunes from your PSP can now be realized thanks to the following engadget how-to guide. Using an Apple computer, Wipeout Pure, a PSP, and the right code, you can have your iTunes controls on your Sony PSP.
Read More

| engadget

Tweet
Posted by Oscar M. Cantu Categories: Xbox 360,
In continuation of the Xbox 360 image, this picture was posted on Team Xbox forums of the same console, this time with more detail. As you can see, the chrome part is indeed the hard drive – labeled at 40GB! To add more fuel to the fire, the image given to us as a reward on OurColony.net seems to be a part of this picture. We'll just have to wait just a few more weeks until we see for ourselves.
( Thanks Wolfeman! )
Update: We have received another reward on OurColony.net. This time it's the memory card unit. Seems that the next Xbox will use a 64MB card instead of the current 8MB.
Update #2: Thanks to some investigative reporting by Playfeed Editor Jesse, he has confirmed the images with his sources and the memory card - stating that Microsoft has just upped the memory card up to 64MB.
View High Res Image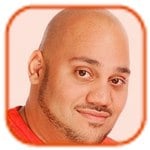 Tweet
Posted by Andru Edwards Categories: Xbox 360,
Thanks to everyone who sent this in. Looks like this is the final (or as close to the final as we are going to get) design of the Xbox 360 video game console. Concave in the middle, like we expected. Also has a platform which appears to allow it to stand on its side. Interestingly enough, there are two memory card slots on the front, a power button, an eject button, and some other button. There is a mystery port on the left, and what could possibly be a hard drive port on the right. Thoughts?
(Thanks gotkian!)

Tweet
Posted by Oscar M. Cantu Categories: Xbox 360,
Tabwin.com has the new Xbox 2/360 MTV Ad on their "In Construction" page. Using some video editing effects, the commercial is definitely cool - the video brings goose bumps just watching the teaser. You will need Quicktime to view it. Check it out and tell us what you think.
View The Video

| Xbox 2/360 MTV Ad via Tabwin.com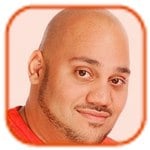 Tweet
Posted by Andru Edwards Categories: Features, Wii,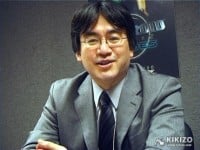 The E3 rumor mill has been buzzing quite loudly over the past few weeks. People are excited about what Microsoft is doing with the Xbox 2/360. People are curious about how Sony is going to use the PlayStation 3 to combat the hype machine that the next generation Xbox has been generating. And Nintendo…well…Nintendo has people buzzing for a different reason. We have been hearing that Nintendo may choose to play down the Revolution at E3 – and that is if they even choose to show it at all. Does it really matter if Nintendo shows the Revolution or not? Is Zelda enough for a successful show for Nintendo? The Playfeed editors take this issue to task in our Nintendo at E3 Roundtable.
Click to continue reading Should Nintendo Bring The Revolution To E3?

Tweet
Posted by Oscar M. Cantu Categories: Xbox 360,
The latest challenge from OurColony.net gave us an image of what looks to be a console as a reward. It is very possible this could be the next generation gaming console from Microsoft judging from what we already know of what they want to do with it. Let's analyze the picture.
Click to continue reading Another Piece Of the Xbox 360 Puzzle

Tweet
Posted by Oscar M. Cantu Categories: Accessories, Internet, Wireless,
There's nothing quite like playing your favorite game online. Be it through Xbox Live, Playstation Online, or PC games, chances are that if your gaming rig connects to the Internet via a router that you have at one time or another experienced lag. There's nothing more frustrating than experiencing lag when your score is 22 kills on Halo 2 while second place has a mere 10 kills. D-Link realizes that gamers want a reliable router for gaming without sacrificing security when using the router on typical home networks, so they have brought the D-Link DGL-4300 Wireless Gaming Router to the table. The router is optimized for playing your favorite games online and is Xbox Live compatible. The Gaming Router comes loaded with security protocols such as WPA, WEP, SPI, and NAT to ensure that your network stays secured. Check out the full specs on the product page.
Read More

| D-Link Product Page

Tweet
Posted by Jesse Easley Categories: Portable/Mobile,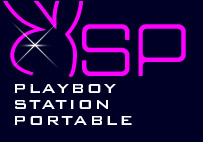 Tired of trying to convert your own "collection" into the right format for your PSP? You no longer have to if you are over 18 and have an account at Playboy.com. That's right, Playboy has come out with PSP content that you can download for your on-the-go viewing pleasure, perfectly formatted for the PSP screen. If you don't have an account, you can download the free version - sorry kids, no nudity for free. Playboy did something similar when the iPod Photo launched and it was a huge success.
Read More

| Playboy
Tweet
Posted by Edwin Soto Categories: Nintendo Gamecube, PlayStation 2, Portable/Mobile, Simulation, Xbox,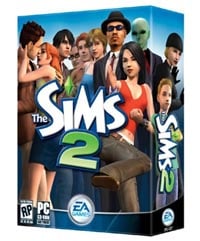 To absolutely no surprise whatsoever, EA announced that they will be releasing the Sims 2 on all the home consoles and the DS and PSP. What's the difference? EA continues to lure its fans to buy every version some way or another by tweaking small details. PC gamers led their Sims around clicking on objects, or other Sims, and choosing an action. Console gamers will be the first to experience direct control of their character. The portable versions will include storylines alongside the playable characters.
Read More

| GameSpot
© Gear Live Media, LLC. 2007 – User-posted content, unless source is quoted, is licensed under a Creative Commons Public Domain License. Gear Live graphics, logos, designs, page headers, button icons, videos, articles, blogs, forums, scripts and other service names are the trademarks of Gear Live Inc.