Tweet
Posted by Oscar M. Cantu Categories: Xbox 360,
We all know one thing, what makes or breaks a console is its software. IGN has a nice list of some of the games lined up for Microsoft's next generation console. If the games will make or break Microsoft's big 'X', then the Xbox 360 will definitely be a huge success with titles such as Unreal Tournament 2007. All we need to know now is just what titles will be available on launch.
Read More

| IGN

Tweet
Posted by Oscar M. Cantu Categories: Xbox 360,
So you've seen the new big 'X' and after some drooling you want one of your very own. Well here's your chance to own one for free. Microsoft is giving one out along with Kameo: Elements of Power, Perfect Dark Zero and Project Gotham Racing 3. Go ahead and register, what do you have to lose? You have until May 23rd to get in on this, so break out your .net Passport.
Read More

| Xbox

Tweet
Posted by Oscar M. Cantu Categories: Wii,
Nintendo's next generation console, code named Revolution, will launch in mid 2006 according to an earnings report by the system's memory technology provider. This information was obtained during an earnings call with executives and analyst.
"Then, according to a transcript of the call, Voll said, "We are excited to be a participating member of the Nintendo team once again, as Nintendo will roll out and success game console to the GameCube in mid-2006." (Emphasis added.) Presuming that the transcriber misquoted Voll saying "a successor game console" as "and success console," it means that Nintendo's next-gen console will arrive just over a year from now."
Read More

| Gamespot

Tweet
Posted by Jesse Easley Categories: Xbox 360,

With the MTV special out of the way and E3 happening next week Microsoft has finally revealed system specs for the Xbox 360. Whether it be the OurColony.net Video or that horrid excuse for an unveiling we're bringing you this info straight from the source which some of you may have seen, Xbox.com. Click below to see some of the specs.
Click to continue reading Xbox 360 Details Update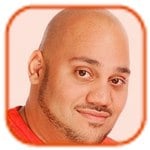 Tweet
Posted by Andru Edwards Categories: Features,
There has been an interesting relationship between video games and movies. There have been throngs of games based on movies and a few movies based on games. Even fewer is games based on movies that are worth playing and movies based on games that are worth watching. Since you can watch DVDs on a PS2, Xbox, Xbox360 and Playstation 3 I thought it would be nice to whip up a list of fifteen recommended movies for gamers. Some of these may require you to call around until you find a l33t video store that stocks said movie but it would be well worth it. Let's begin shall we?
Click to continue reading 15 Essential Movies For Gamers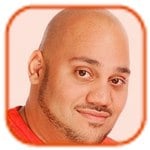 Tweet
Posted by Andru Edwards Categories: Portable/Mobile, Wireless,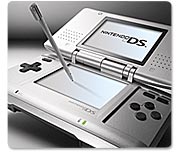 This was on Nintendo's press site this morning:
Don't forget to bring your Nintendo DS™ system to the Electronic Entertainment Expo (E3) in Los Angeles next week. The massive Nintendo booth will feature an area dedicated to DS Download Play. Visitors can try out sample versions of Nintendo games delivered wirelessly, video content – and a few surprises. Be sure to check it out.
This will essentially allow anyone with a Nintendo DS on them to avoid many of the lines to play the new Nintendo DS titles. This is a very strategic move on Nintendo's part. I am going to eat this up.
Read More

| Nintendo Press Room

Tweet
Posted by Oscar M. Cantu Categories: Xbox 360,
I know most of you will watch the MTV unveiling, but if you are like us then you will want to know the more gory details regarding the 'X'. What's inside the console, and what can it do? We won't bore you with the details - just enjoy the show courtesy of OurColony.net. We'll have more on the Xbox 360 soon enough.
View The Video

| OurColony.net Xbox 360 Video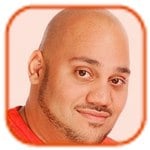 Tweet
Posted by Andru Edwards Categories: Internet, PC, Sports,
ESPN today announced the launch of beta testing for the full-feature version of ESPN Ultimate Baseball Online (ESPN UBO) on ESPN360 - the company's customized broadband service. Fans with broadband capability will also be able to download the world's first massive multi-player online sports game from ESPN.com, the leading sports site. Previously, ESPN Spring Training, a limited-feature version of ESPN UBO, was available to fans on ESPN360 during its recent All Access free trial week. Among the enhancements included in the new version are enhanced graphics, new pitching and fielding practice, enhanced crowd reactions, and better artificial fielding intelligence. ESPN UBO will be offered for FREE to gamers until its full launch on July 2. Registration will be available on www.espn.com, www.espn360.com and www.ultimatebaseballonline.com.
The beta of ESPN UBO, developed by Netamin® Communication Corporation, gives gamers a first-person perspective to baseball gaming via real-time online experiences. In the game, fans and gamers compete online with and against other players in 3D virtual stadiums by controlling customized, personalized characters (avatars), playing a particular position, forming teams and leagues and playing against other ESPN UBO participants. Players control their avatar while batting, pitching, fielding, running, stealing bases and every other baseball action. Gamers can practice, play pick-up games, join or found their own teams, compete against rival teams, play in specialized tournaments, and win league championships in post-season play. After creating their own characters, gamers can build their skill level (player stats) through practice and successful play.
The beta version of ESPN UBO features a new graphics engine that runs at 60 frames per second and more than 100,000 polygons per frame - double the quantity of the previous version. Other visual enhancements include dynamic RGB lighting, soft-edged shadows, and natural reflections.
Now, can I ask where the fans are?

Tweet
Posted by Jesse Easley Categories: Wii,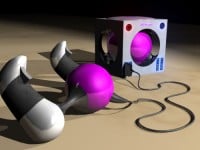 The word has slipped from Monolithic Systems that the Nintendo Revolution is slated to launch mid 2006. Monolithic systems is a company providing RAM chips to go along with NEC's memory for the Revolution. The word slipped durring an earnings conference for the company. There isn't much known about the Revolution since Nintendo has been keeping all information locked in Mario's basement along with the Virtual Boy. All we really know is that ATI and IBM will be providing key hardware and that it will be backwards compatible with the Gamecube (Does anyone still play Gamecube?) More information will be released at E3 next week for sure because Nintendo has finally stated that they will be discussing the Revolution there. Of course we will be there to bring you the information.
"Nintendo clearly does not want to be the last console maker to ship its next-gen system and as such the Revolution is likely to arrive around the same time as the PS3 if not sooner."
Read More

| GameDaily.com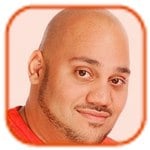 Tweet
Posted by Andru Edwards Categories: Corporate News, PlayStation 2, Strategy, Xbox,
Crave builds on highly successful brands and breaks ground in new markets
Crave Entertainment, a leading publisher of console videogames, today announced its lineup for 2005 Electronic Entertainment Expo (E3), to be held May 18-20, 2005 at the Los Angeles Convention Center in Los Angeles, California. Crave will showcase its titles at South Hall booth #996.
World Championship Poker 2: Featuring Howard Lederer - PlayStation®2 and Xbox®
World Championship Poker 2: Featuring Howard Lederer, the follow up to one of the best selling titles for the first half of 2005, features 7 of the world's top poker pros including Howard Lederer, Greg Raymer, Paul Darden, Robert Williamson III, Clonie Gowen, Amir Vahidi, Annie Duke, and Matt Savage. Additionally, WCP2 has a much more detailed one player game, where you now have to work their way up the ranks, starting in your mom's basement. Once you start winning and accumulating money, you can spend your winnings on increasingly better pads, and furnishings. Hit a losing streak, and you may have to hock your stuff to stay in the game.
Exclusive to the PlayStation 2 version of World Championship Poker 2 is support for the EyeToyTM USB Camera (for PlayStation®2), which allows online opponents to see each other as they play, in addition to supporting text chat. The Xbox version of the game supports Xbox Live including Scoreboards, Voice/Chat and Live Aware.
Scheduled for release in Fall 2005, World Championship Poker 2: Featuring Howard Lederer will be available for the PlayStation®2 computer entertainment system and Xbox video game system from Microsoft with an MSRP of $19.99.
Click to continue reading Crave Entertainment Announces E3 Lineup
© Gear Live Media, LLC. 2007 – User-posted content, unless source is quoted, is licensed under a Creative Commons Public Domain License. Gear Live graphics, logos, designs, page headers, button icons, videos, articles, blogs, forums, scripts and other service names are the trademarks of Gear Live Inc.