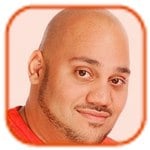 Posted by Andru Edwards Categories: Activision, Corporate News, Music, PlayStation 3, Wii, Xbox 360,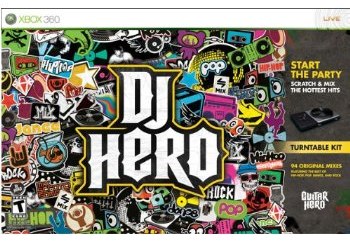 "Due to continued declines in the music genre, the company will disband Activision Publishing's Guitar Hero business unit and discontinue development on its Guitar Hero game for 2011," the company said in its fourth quarter earnings report.
The move also covers "DJ Hero" games, and Activision said it will also stop development on "True Crime: Hong Kong."
"These decisions are based on the desire to focus on the greatest opportunities that the company currently has to create the world's best interactive entertainment experiences," Activision said.
In a FAQ posted on its Web site, Activision said that based on current demand, the company could not profit from the "Guitar Hero" franchise because of licensing and manufacturing costs.
Click to continue reading Activision kills Guitar Hero, DJ Hero, and True Crime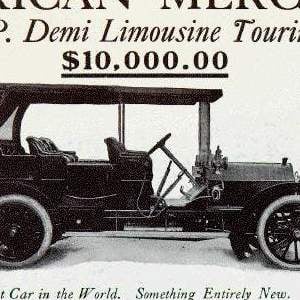 Posted by Drea Avellan Categories: Microsoft, MMORPG, Mods/Hacks, PC,
Microsoft Kinect allows you to maneuver your character and navigate compatible games simply by using hand gestures and body movements – at least that's how Microsoft intended it to be. Researcher Evan Suma and his team at University of Southern California, have found a way to use Kinect is a somewhat unusual way. OpenNI, hacked programs (FAAST), and some tech voodoo, have allowed this team of masterminds to plug in Kinect to their computer's USB port, and use it to play World of Warcraft. The software translates real-world gestures into in-game commands that allows for the player to level-grind with their fists.
Click to continue reading Kinect Hack Turns World of Warcraft Into Full-Body Grind
Read More

| Game Life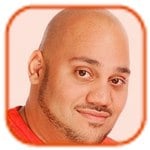 Posted by Andru Edwards Categories: Culture, MMORPG, PC,
TweetCraft brings two obsessive habits together, allowing you to do both at once. That's right, my addicted friends, you can now follow your Twitter friends (like us!) while you play World of Warcraft, thanks to a handy little tool called Tweetcraft. Tweetcraft is an in-game Twitter client that lets you tweet while playing. You can also upload screenshots, and have it send out tweets when you log in to the game, enter an instance, or get an achievement. Yeah, so, it's pretty much a must-have if you are a World of Warcraft-addicted Twitter fanatic. Hit the video above for more on how it all looks and works.
Read More

| Tweetcraft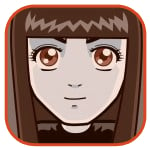 Posted by Sheila Franklin Categories: Accessories, MMORPG,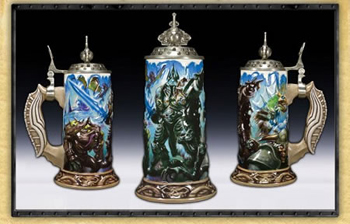 Show everyone you can drink hearty and play WOW at the same time. Ceramarte artisans have crafted these limited edition World of Warcraft Steins and all are hand-painted. Made of stoneware with bas-relief sculpting and pewter lids, they come in Horde, Alliance and Lich King designs. Each tops 10-inches and weighs about 3 lbs. The steins are priced at $89.99 and $174.99. Purchase a pair and you save on shipping.
Read More

| WOW Steins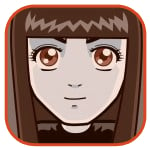 Posted by Sheila Franklin Categories: Internet, MMORPG, Trailers,
Get ready, hard core WOW players. The new Wrath of the Lich King expansion will be officially available in stores tomorrow, but midnight madness has set in. Copies will go for $39.99 for PC or Mac one second after midnight. There are also official launch events in NY, SF, Austin and Anaheim where you can enter a contest to win a Blizzard Entertainment signed copy. A Collector's Edition will be available as well. Get moving. You only have a few hours left to partake in the gaming merriment.
Read More

| Digital Tech News

Posted by Paul Hamilton Categories: Culture, MMORPG, PC, Role Playing Games, Simulation,
The New York Times has a story about a group of researchers who examined the outbreak of the in-game disease 'corrupted blood,' originally designed to affect only high-level World of Warcraft characters, for clues about what the social response might be to an actual pandemic. The game provided the authors of a research paper set to be published in The Lancet Infectious Diseases journal a unique set of conditions for this research that had typically been difficult to simulate: A wide population, an emotional response (because WoW players get really attached to their characters) and the ability to disseminate information among the population.
The corrupted blood outbreak was a glitch in WoW that took place in September 2005 and provided a unique look at the responses both by the population and the "bug:"
As the virus spread, very real challenges emerged, such as the failure of quarantine measures, further transmission by character's pets and the existence of "immune" characters, who act as carriers, passing the virus to others while failing to succumb to symptoms.
It's a fascinating use of the social construct that WoW has become.
Read More

| Times Online via Slashdot

Posted by Chris Pereira Categories: MMORPG, PC, Trailers,
World of Warcraft players, make sure you're prepared for the next expansion – Wrath of the Lich King will contain the Northrend continent, but you'll need to be at least level 68 to venture there. 1UP has tons of details, as the upcoming issue of Games for Windows: The Official Magazine has a cover story with tons of details.
Among what we know is that the new level cap will be 80 and there's a new class – the Death Knight, a Hero Class character. But there won't be any new content for newcomers to WoW, or those that aren't fairly high-end – the original world won't be seeing many changes.
Read More

| 1UP
Posted by Edie Sellers Categories: Action, E3, Games for Windows, MMORPG, PC, Role Playing Games,
Here's a quick rundown of what we learned about Hellgate: London as I got a tour of a few levels with Tyler Thompson, Flagship Studio's director of technology.
Platform: PC
Release date: Still shooting for summer 2007 - which, let's face it, is right now. According to Tyler, "We're still working for that. If it takes a little bit longer, then we'll let it take a little bit longer." In industry speak that means, "If you don't see it by August, you'll see it for the holidays."
Look: Flagship Studios, at its top levels, is populated by ex-Blizzard brains, including Diablo creators Erich Schaefer and David Brevik (and don't forget Bill Roper, who played an integral role in the Warcraft, Starcraft and Diablo series). So, think Diablo, but much, much better looking. Tyler told me that the game is in the alpha stage. I'm used to seeing games in alpha looking a bit rough around the edges. This game was, in the levels he toured me, free of jaggies and visual glitches. The word that comes to mind is "shiny." I found it to be very reminiscent of Diablo in look and feel. Of course, bear in mind the tour was guided, which means I only got to see the best looking areas.
The biggest improvement in look, and, ultimately, playability, is the improved camera from Diablo 2. Gone is the fixed, third-person isometric camera in favor of 360-degree, fully rotational viewing.

More after the break.
Click to continue reading E3 2007: Preview: Hellgate: London

Posted by Chris Pereira Categories: Action, Corporate News, Internet, MMORPG,
Legendary Pictures' website has listed Diablo as a title under their "In Development" section. The same guys who brought you 300 and are also working on a big-screen adaptation of World of Warcraft are apparently set to send you to Hell.
We're praying that this isn't going to be based directly upon either of the Diablo games, which – when you really look at what they boil down to – essentially offer up the gameplay equivalent of Windows. Now don't get me wrong – I spent thousands of hours playing Diablo II, taking part in more Baal runs than I wish to recall. But it's just not the sort of thing that you make a movie out of.
But at least there's more promise for a real plot here than there is in the WoW movie – there's quite a lot of Diablo backstory, and a number of novels out there based upon the games (which, sadly, one of which I have actually read. While it hasn't been revealed, WoW is an open-world game, whereas Diablo follows a tight narrative. Regardless, hopefully these monster series of Blizzard's are done justice. Just keep Uwe Boll far away, and they've got a shot.

Posted by Chris Pereira Categories: MMORPG, PC,
Guild Wars has been a tremendous success since its inception into the realm of online RPGs several years ago. It has spawned two campaigns in addition to the original, but it was recently announced that future GW campaigns were being canned. In their place would be the first expansion in the series, as well as a full-blown sequel. The expansion – titled Eye of the North – will be unlike the previous releases in that it will require you to own at least one Guild Wars title to play.
Today, gamers have the opportunity to take part in a chat with NC Soft, the developers of Guild Wars. Starting at 4:00 p.m. Pacific / 7 p.m. Eastern on May 11, GameSpy Arcade will be home to an NC Soft chat session. You'll have to head to the GameSpy Arcade LiveWire lobby for the exclusive event about "upcoming developments" in the franchise.
I'm personally a huge fan of Guild Wars, so I'll be in attendance. The game's focus on strategy, as opposed to number of hours played, make it attractive to a whole lot of people. And with NC Soft's promise that future Guild Wars games will continue to be free to play, the MMORPG world and its subscription fees better be worried. 'sup, World of Warcraft?
Read More

| GameSpy Arcade
© Gear Live Media, LLC. 2007 – User-posted content, unless source is quoted, is licensed under a Creative Commons Public Domain License. Gear Live graphics, logos, designs, page headers, button icons, videos, articles, blogs, forums, scripts and other service names are the trademarks of Gear Live Inc.