Posted by Chris Pereira Categories: Adventure, Editorial, Reviews, Role Playing Games, Xbox One,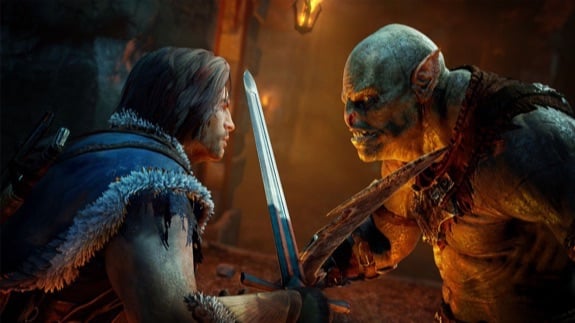 There were any number of reasons to be excited for Middle Earth: Shadow of Mordor, which launched earlier this week. For myself and many others, it was the Nemesis system--which promises unique enemies and emergent gameplay--that was the most exciting aspect of all. And while it's certainly an intriguing feature, I can't help but feel I've been missing out on it for basically being too good at the game.
Until reviews started to hit the web, I was very cautious in being optimistic about Monolith's first-ever Lord of the Rings game. For being such a major franchise, quality games based on it have been few and far between--something that's especially surprising considering its renewed popularity following the release of Peter Jackson's movies. Once I heard the almost-unanimous praise from the reviewers I trust, I was onboard. I was ready to finally play a LotR game that was a genuinely good game, not another passable one that I accepted because it happened to make use of one of my favorite franchises.
Click to continue reading Is being too good at Shadow of Mordor robbing me of a better experience?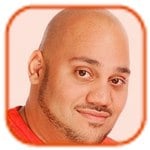 Posted by Andru Edwards Categories: Microsoft, Xbox Live, Xbox One,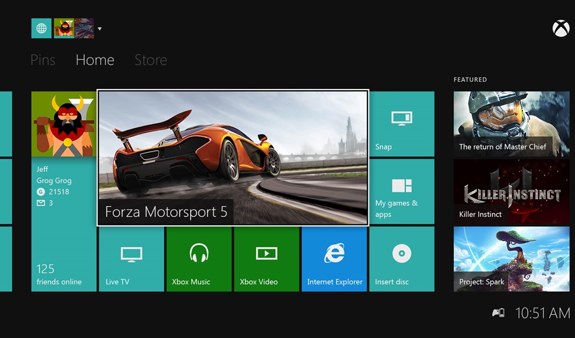 On the heels of the recent February Xbox One update, Microsoft is now rolling out the big March Xbox One Dashboard update that brings with is a ton of new features and optimizations. Most are focused on the multiplayer and party chat features, but there's a lot more to it than that. If you've got your eyes peeled looking for that Twitch.tv live streaming feature, that one's not ready quite yet. You'll have to wait until March 11th, when the feature launches alongside the release of Titanfall. We're also still waiting on the external hard drive support, which Microsoft says is coming, but has yet to give any solid release date for.
To see the list of what's in the March Xbox One Dashboard update, hit the jump to see the video and feature play-by-play. Also, don't miss our look at the elusive white Xbox One console!
Click to continue reading Xbox One March Update is live, here's what's new!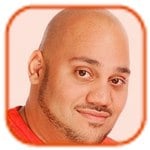 Posted by Andru Edwards Categories: PlayStation 4, Sports, Xbox One,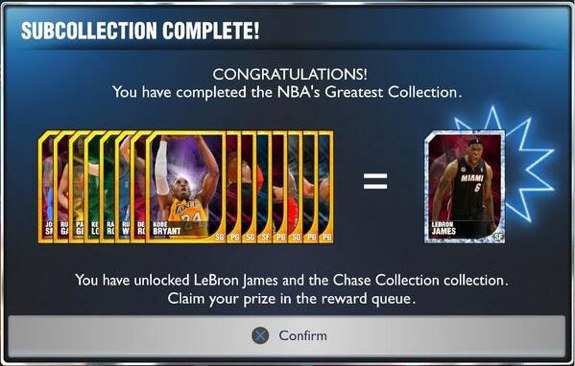 I'm a big fan NBA 2K14, and have been raining threes and dunking in faces since the day the game launched on Xbox 360, and continuing to the Xbox One version when the console launched. One challenge is trying to unlock the Diamond players in the MyTeam mode, with much of the process remaining a mystery. Now, though, it seems that the method to unlock Diamond Lebron James may have been uncovered. Basically, you need to collect the player from each modern team with the highest overall ranking. Check the video after the jump for the full explanation, and let us know if it works for you!
If you haven't yet, you can pick up NBA 2K14 now on Amazon.
Click to continue reading How to get Diamond Lebron James in NBA 2K14 [Video]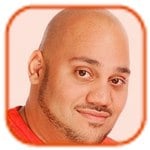 Posted by Andru Edwards Categories: Microsoft, Xbox One,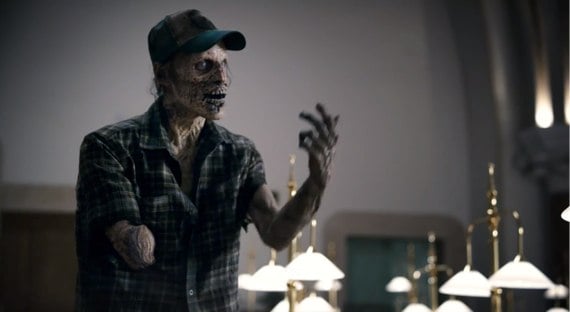 Microsoft's latest ad for its upcoming Xbox One console focuses on the gaming experience in a fun way. As you can see, characters from games like Titanfall, FIFA, Dead Rising, and Forza Motorsport 5 all invite the player into the game itself. Become one with the game, if you will. Also shown is the slick integration of Skype, letting you video chat with those you're playing games with in a second window, and the movie watching experience, highlighted by Mr. Spock inviting the viewer into the movie. Definitely a cool spot. Check it out after the jump.
Click to continue reading Microsoft Xbox One ad invites you to become part of the game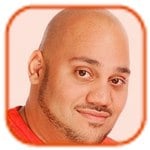 Posted by Andru Edwards Categories: Microsoft, Xbox Live, Xbox One,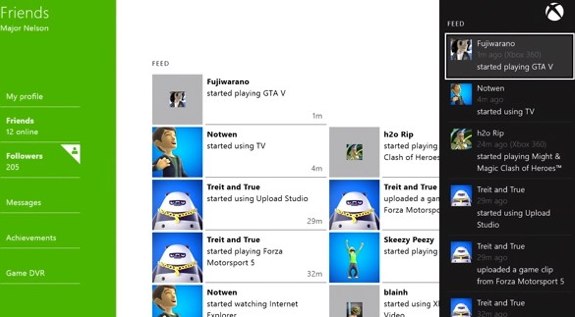 Today Microsoft gave us a look at the upcoming Xbox One friends list, which lets you add up to 1,000 friends (10 times more than the original Xbox and Xbox 360 limit of 100) and also lets you follow other users similar to what you'd do on Twitter. Microsoft is letting you decide what your Xbox Live friends and followers are able to see and how each can interact with you through privacy controls.
Microsoft's Larry Hryb (Xbox Live's Major Nelson) walks us through the interface--achievements, video uploads, followers and friends, recent activity, and the live feed--in the Friends App on Xbox One walkthrough, which we'd included for you after the jump.
Click to continue reading Xbox One Friends app gets detailed by Major Nelson [Video]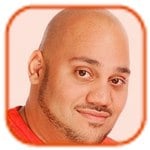 Posted by Andru Edwards Categories: Microsoft, Xbox One,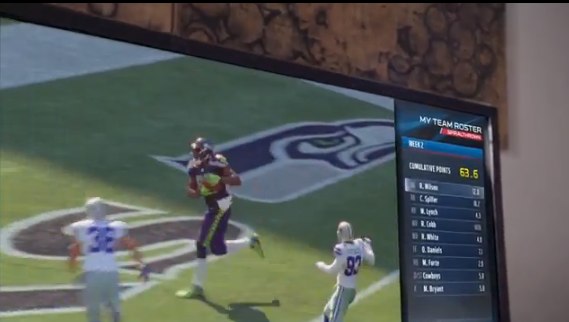 The very first Xbox One commercial is now live, with a major focus on NFL integration and fantasy football features! Check out the full video after the break, and if you haven't already pre-ordered your Xbox One console and you want to make sure you have one on November 22, you can pre-order on Amazon or The Microsoft Store now--just make sure you hurry!
Click to continue reading Watch this: The first Xbox One commercial goes live [Video]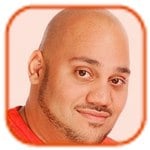 Posted by Andru Edwards Categories: PC, PlayStation 3, Sports, Trailers, Xbox 360,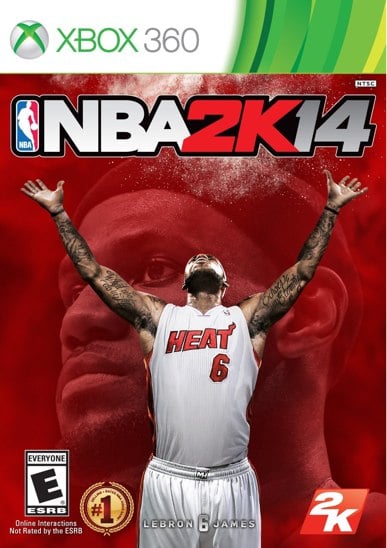 Earlier today 2K Sports released the new trailer for NBA 2K14, giving a look at a few of the 3,000 new animations, moves, and dribbling techniques you can expect from the game. LeBron James is the cover athlete for this year, and he also happens to be the soundtrack curator for the game as well. The trailer consists of Playstation 3, Xbox 360, and Windows PC game footage (all of which will be released on October 1,) a disappointment to those who were hoping for a glimpse of Xbox One and Playstation 4 gameplay footage, but 2K Games says that's coming soon in a separate trailer. You can pre-order NBA 2K14 now, and be sure to check out the trailer after the jump.
Click to continue reading NBA 2K14 current-gen trailer goes live [Video]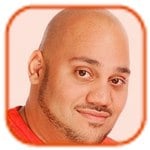 Posted by Andru Edwards Categories: Adventure, Culture, Nintendo,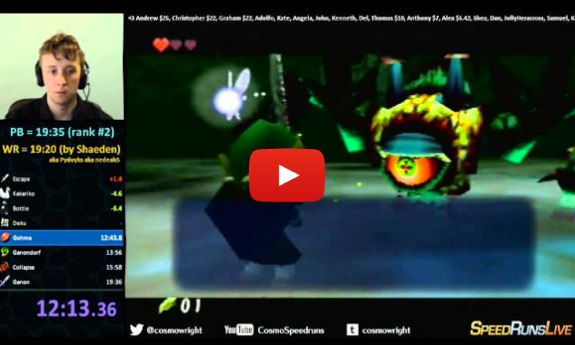 If you wanna see somethingn totally insane, check out this video of Cosmo Wright beating The Legend of Zelda: The Ocarina of Time in under 25 minutes. Wright uses a bunch of glitches found in the game to skip through major portions, but it's impressive nonetheless to see the holes in the game that make such a feat possible in the first place. Check out the full video after the jump.
Click to continue reading Watch Cosmo Wright beat Ocarina of Time in under 20 minutes [Video]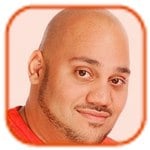 Posted by Andru Edwards Categories: Corporate News, Hardware, PlayStation 4, Sony,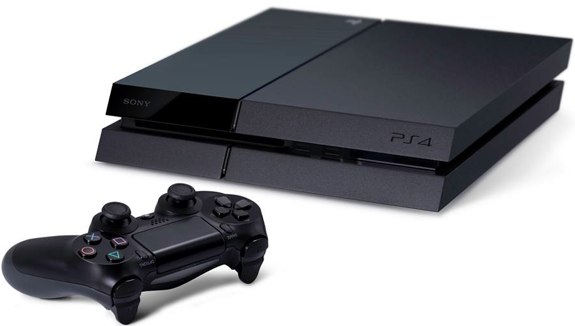 Sony's Gamescom 2013 press conference is kicking off right now, and it's being streamed from Europe for all of us across the world to enjoy. We're expecting full details on the launch of the Playstation 4, along with updates on launch games and services. Check out the live stream, which we've embedded here, after the jump!
Click to continue reading Watch Sony's Gamescom 2013 press conference right here, right now!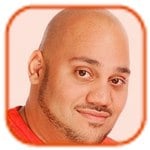 Posted by Andru Edwards Categories: Driving, E3, Nintendo, Wii U,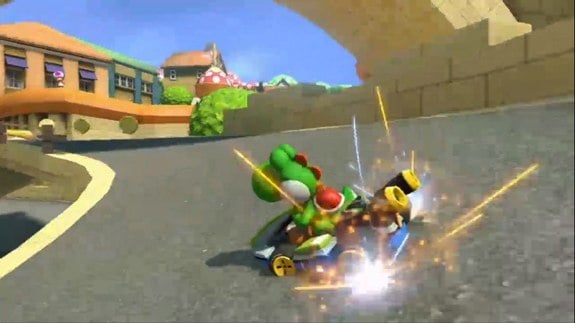 Nintendo has announced that the next verion of Mario Kart is set for a spring 2014 release. Mario Kart 8 will be released on the Wii U, bringing new 3D effects and anti-gravity racing to Nintendo's struggling home console. Expect things like underwater racing, air gliging, motorcycles, and more. Nintendo even says that Miiverse will be deeply integrated into the title. Jump past the break for a look at the official trailer out of E3.
Click to continue reading Mario Kart 8 set for Spring 2014 Wii U release [Video]
© Gear Live Media, LLC. 2007 – User-posted content, unless source is quoted, is licensed under a Creative Commons Public Domain License. Gear Live graphics, logos, designs, page headers, button icons, videos, articles, blogs, forums, scripts and other service names are the trademarks of Gear Live Inc.