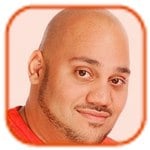 Posted by Andru Edwards Categories: Action, Driving, Features, Fighting, Nintendo, PC, PlayStation 3, PlayStation 4, Sports, Square Enix, Ubisoft, Wii U, Xbox 360, Xbox One,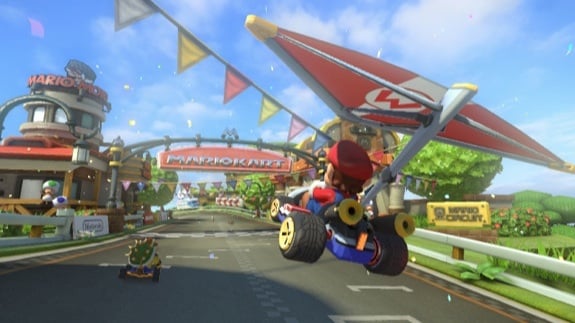 The summer months can bring drought conditions in many areas across the world, but as any hardcore gamer will tell you, the gaming industry suffers the same condition each year. It's even tougher in years like 2014, where two major consoles just launched and early adopters are clamoring for new software for their pricey investments.
While I can't do anything about the lack of new games that are set to drop this summer, I can certainly help you get through it. Over the next two months, right before summer hits, we are going to see a few high profile games released that we think will dull the summer gaming blues. Some are old favorites, while a couple are brand new IP that look to offer unique gaming experiences. Here's my list of the five games to pick up this summer, in order of release date:
Click to continue reading 5 big game releases to get you through the coming summer drought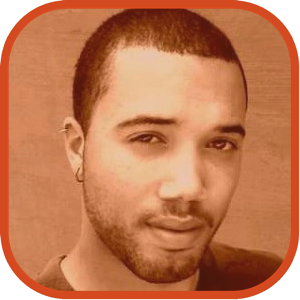 Posted by John Kilhefner Categories: Adventure, Eidos, PlayStation 3, Square Enix, Xbox 360,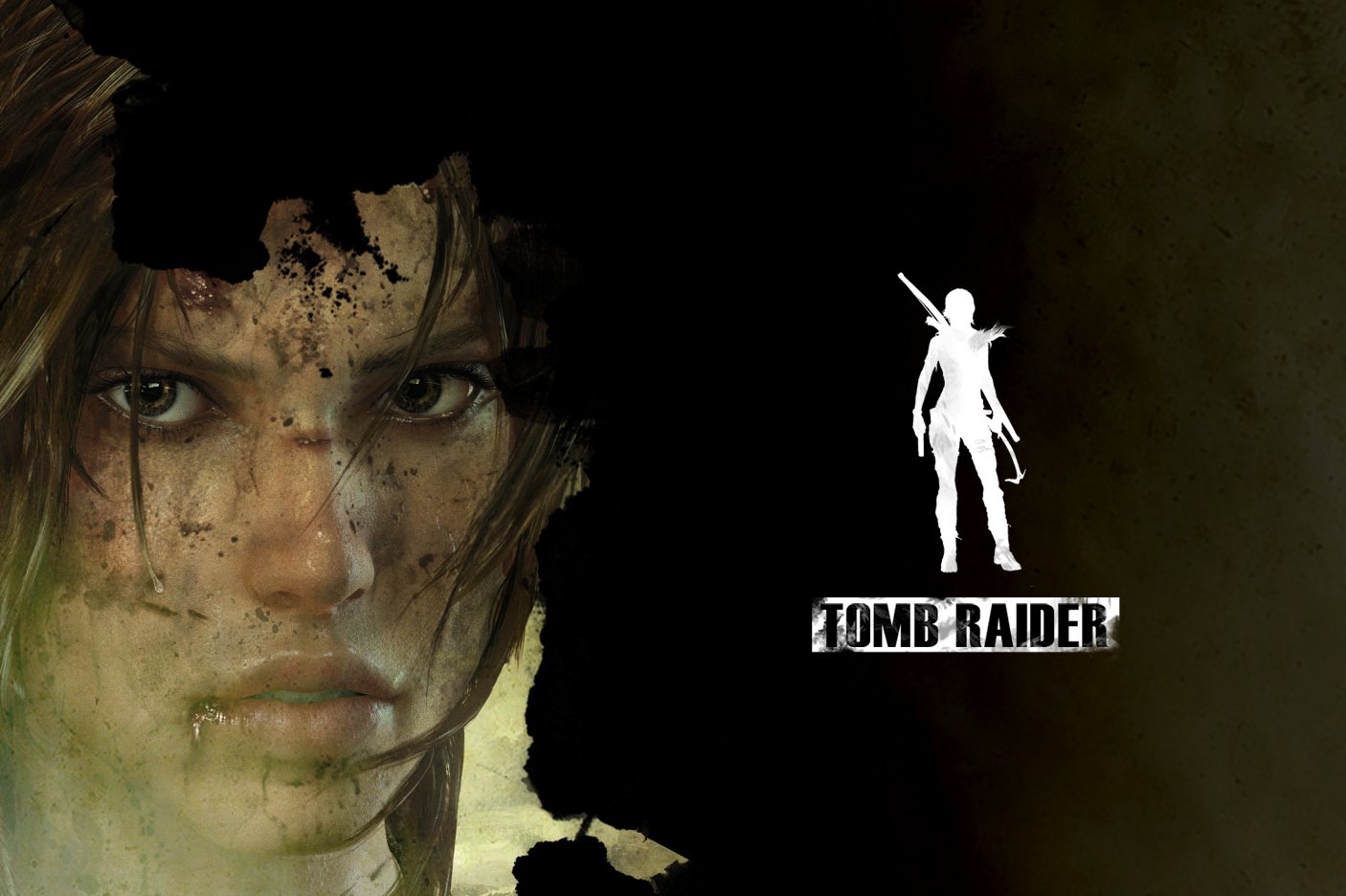 Tomb Raider has never been a game about pushing the boundaries of the character. Lara Croft herself served as the main attraction, using her alluring sexuality to coerce fan boys into controlling her around through uninspired sequel after sequel. While the gameplay was a novel innovation back in the PS One days, Lara Croft – and Tomb Raider in particular – has been spinning her tires in a rut. Not one to let character die, Crystal Dynamics finally has decided to bring Lara in for rehabilitation.
What is it that drives the story of a game? Is it the action? Or perhaps it is the environment? Certainly these things matter, but what drives them is the character. Great stories are moved along by the characters. The old Lara Croft really had nothing going for her. She's the trophy wife – a hot chick you married too quickly only to realize just how vapid she really is. Sure you raid tombs and look hot doing it, but why do you do it, Lara? Are you truly happy?
Ironically, Toby Gard designed the character of Lara Croft as a reaction against stereotypes. But look at Lara Croft today and she is the biggest 'F'-you to female gamers everywhere. Saddening considering the character behind the double D's is an intriguing one: a wealthy and well educated aristocrat searching for her own way in life.
Transforming Lara into a believable character that is both accessible and strong willed is no simple task. Global Brand Director Karl Stewart and Art Director Brian Horton had to strip down the old Lara Croft in order to birth a new, more authentic person in her place.
Click to continue reading Lara Croft gets reinvented for Tomb Raider reboot
Read More

| Game Informer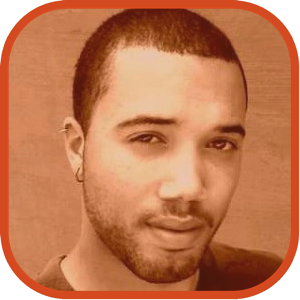 Posted by John Kilhefner Categories: Microsoft, Role Playing Games, Trailers, Xbox 360,
An ad for the Xbox 360 version of Final Fantasy XIII has been removed from UK screens after being accused of using PS3 footage. Sqaure Enix admitted to the ruse, but added that the ad was made entirely from pre-rendered cut scenes that look no different from the Xbox 360 version. The PS3 version of FF13 does indeed look a bit sharper, but not enough to really be noticeable, especially when viewing it in standard definition broadcasted over the air. However, Square states that the ad, comprised of FMV cut scenes, "could have been captured on any device". Though, apparently the UK doesn't take too kindly to duping viewers with interchangeable video game footage, as the ad has since been banned from the air. See the ad and judge for yourself above.
Read More

| Gamespot via Engadget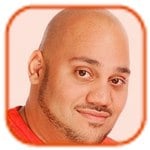 Posted by Andru Edwards Categories: Accessories, Microsoft, Role Playing Games, Square Enix, Xbox 360,
Our friends over at Gamertag Radio just posted a video promoting their Community Vibes 5 event (which takes place this Saturday) with Major Nelson, and we couldn't help but notice what appears to be a yet-to-be-announced Final Fantasy XIII Xbox 360 faceplate on Major's desk! We haven't seen or heard about this anywhere, so this may, in fact, be the first time it's been seen in public. Even more interesting, though, is the fact that Microsoft has kind of forgotten about the whole faceplate-only thing, which leads us to believe that we may see a Final Fantasy XIII Xbox 360 bundle. If you wanna peep the video, we've got it for you after the break.
Click to continue reading Unannounced Final Fantasy XIII Xbox 360 faceplate (custom console?) spotted!
Read More

| Gamertag Radio

Posted by Chris Pereira Categories: Activision, CAPCOM, E3, Eidos, Electronic Arts, LucasArts, Microsoft, Nintendo, Nintendo DS, PC, PlayStation 2, PlayStation 3, Portable/Mobile, PSP, SEGA, Take2, THQ, Ubisoft, Wii, Xbox 360,
Sure, the convention is much smaller this year and all, but that doesn't mean that there aren't a ton of games to be seen. Eurogamer has posted a list of the announced lineups and then some of what you'll be seeing at E3. Nintendo, Microsoft and Sony have been quiet on what they'll be showing, so it looks like we'll need to wait until their respective showings to know for sure. The event is taking place next week, so expect it to be a busy week in news.
But please, please, please, Nintendo, show me Animal Crossing Wii. Something. Anything. Please?
Read More

| Eurogamer
Posted by Edie Sellers Categories: Corporate News, E3, Electronic Arts, Hot Deals, Microsoft, Mods/Hacks, Nintendo DS, PC, PlayStation 3, Politics, Release Dates, Reviews, Rumors, Square Enix, Survival Horror, Take2, Third Person Shooters, Xbox 360, Xbox Live, Xbox Live Arcade, GamerAndy,
Yes, 100 percent less Andy this episode, as he's in L.A. for a CoD4 event. Instead, Edie and Hawkes cover the week's gaming news and go off on wild tangents. On the plus side, this episode may be Andy-free, but it has 100 percent MORE of Hawkes' cat.
Topics discussed:
- The unusually large amount of games released this week, including The Darkness and The Bigs.
- Toys 'R Us is holding a 3-for-2 sale on Nintendo DS games until this Saturday. U Bai Now!
- Microsoft sues Immersion back. If you can't take it, don't deal it!
- New York Times reporter plays Manhunt 2 and deems it less violent than R-rated horror movies. Hypocracy much?
- The new Hitman movie trailer… and yes, we blew it. It's Agent 47. Stoopid internets.
- Square Enix says on one hand that it's not releasing any games for PS3 until April 2008 at the very earliest. Then it says, baby, I'm sorry. The PS3 really is the only console it could ever love. Why does watching these two feel like family-night at Ike and Tina Turner's place.
- A group of psychologists want to label video games as an addictive substance. Someone's been sucking on the lead popsicles again….
- Larry Flint had hoped to fire the entire staff of Tips and Tricks magazine while they were all at E3. Too bad he fired the freelancers a week early and they told the staff. Don't you hate when being a nice guy blows a really great evil plan? And isn't it ironic that the guy who built his empire on other people s*cking c*ocks turns out to the the biggest c*cks*ucker of them all?
- Shadowrun for Vista has been cracked to run on XP. And there was much rejoicing. (yaaay!)
- Lyndon LaRouch, notorious conspiracy theorist and gay hater, and his merry band of crazy geezers are ticked because the final report on the Virginia Tech massacre doesn't mention video games—despite the fact there's been no evidence the shooter ever played games. LaRouch figures it's… wait for it… A CONSPIRACY!!
Ed. Note: Edie apologizes to for mistaking LaRouche as a guy who was notorious for anti-gay legislation. Actually, he is the freak who tried to get anti-gay legislation passed by California voters back in the 1980s that would have quarentined gays to prevent AIDS. I knew he smelled crazy…
- The 100th episode of Red vs. Blue! Gratz, guys!
Off-topic hits include Paris Hilton, porn (again), the iPhone, how to properly prepare for a night of binge drinking, Andy's impending move, and… did we mention Hawkes' cat?
If you want to hear it? Go get subscibe on iTunes already… ya slacker.
Posted by Christopher Sasaki Categories: Nintendo, Nintendo DS, Role Playing Games, Square Enix,
Website Kotaku is indicating that in contrast to past shows, Nintendo will be exhibiting at the upcoming Tokyo Game Show. Typically the company has maintained its own separate shows, preferring to have an exclusive arena to advertise their upcoming software and hardware. This year, though, will apparently bring Nintendo to the show floor; according to Kotaku, the company is committing to this presence largely due to Square Enix showing off Dragon Quest IX for the Nintendo DS. This huge event, apparently, is enough to overcome Nintendo's general avoidance of the show; having Nintendo and the latest Dragon Quest at the show may mean mayhem for show attendees.
Read More

| Kotaku
Square Enix has continued to offer the trailers from the recent Jump Festa online, this time with a video sampling of Final Fantasy Crystal Chronicles: Ring of Fate for the DS. The trailer largely focuses on in-game play mechanics versus the larger balance of pre-rendered video for Revenant Wings. The images of the new game look well-detailed for a Nintendo DS game, and the trailer shows off multiple characters. The game will support local ad hoc wireless support, but does not feature full Nintendo Wi-Fi connectivity.
Read More

| Square Enix Japan
Square Enix recently held a press conference to detail the next iteration in the Dragon Quest series. IGN reports that the company has announced that Dragon Quest XI will be the first in the franchise to appear on a handheld system, the Nintendo DS. According to IGN, the full title will be Dragon Quest 9: Hoshizora no Mamoribito or Dragon Quest 9: Protectors of the Sky. Gamers were assured that the title would not be a side-story, and the pedigree of the development staff would seem to bear that out. Level 5, developer of Dragon Quest VIII, is developing the new game, and series creator Yuji Horii is overseeing the title. Kouichi Sugiyama will once again provide the music for the game. Overall, this is a huge announcement for the DS; the Dragon Quest series is immensely popular in Japan, and the safe platform for the game would have been the Playstation 2, like its predecessor. Announcing the next release in the series for the Nintendo DS shows just how popular the handheld has gotten in Japan.
Read More

| IGN
Following the massive sales success of Final Fantasy III for the Nintendo DS comes confirmation from Famitsu that a Final Fantasy XII spin-off is being targeted for the handheld. Go Nintendo managed to get a scan from the latest issue, showing a new game called Final Fantasy XII: Revenant Wing for the DS. According to reports, the game will focus on the main character from the main game, Vaan.
Read More

| Go Nintendo
© Gear Live Media, LLC. 2007 – User-posted content, unless source is quoted, is licensed under a Creative Commons Public Domain License. Gear Live graphics, logos, designs, page headers, button icons, videos, articles, blogs, forums, scripts and other service names are the trademarks of Gear Live Inc.