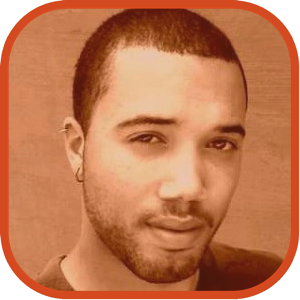 Posted by John Kilhefner Categories: Platformers, PlayStation 3, PlayStation Network, SEGA, Xbox 360, Xbox Live Arcade,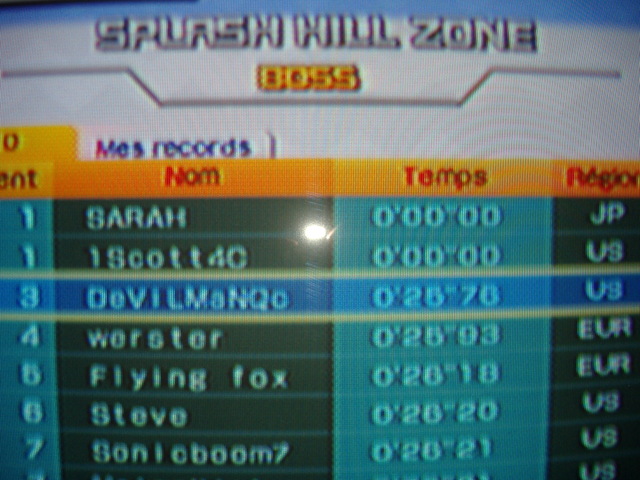 I've never seen the point in getting to number one on a leaderboard with a cheated score - especially when the score is so ridiculous it is obviously fake. Really? You beat the level in 0 seconds?
Because of these attention seeking hackers the entire Sonic 4 leaderboards will reset (and I will have to once again get my Splash Hill Act 2 score charted, argh!). Though, you might want to wait a while to get your time back up, as apparently there is no permanent fix to stop the hackers from doing it again, which they surely will.
Read More

| Sega Forums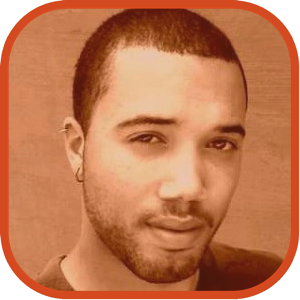 Posted by John Kilhefner Categories: Adventure, Culture, SEGA, Wii,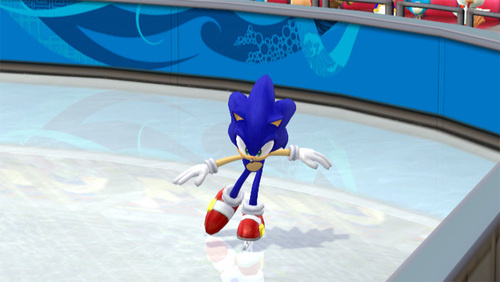 Sega seems to be quite happy with Sonic Colors, and plans to celebrate in New York City this evening, from 6pm to 10pm in Bryant Park with an ice skating party and free hedgehog hats. If you are among the first 300 people to arrive at Sonic Colors launch part at Citi Pond in Bryant Park then you will be able to keep your head warm in Sonic style with a free Sonic the Hedgehog hat.
Furthermore, the same 300 attendees will get to skate for free, and as a bonus to make things seem extremely cheesy, will get to skate to the Sonic Colors theme song - "Reach For The Stars", awesome!
Click to continue reading Sonic Colors celebration in New York City
Read More

| Kotaku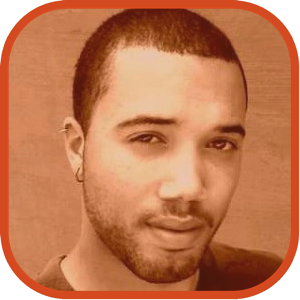 Posted by John Kilhefner Categories: Platformers, PlayStation 3, PlayStation Network, Reviews, Virtual Console, Wii, Xbox 360, Xbox Live Arcade,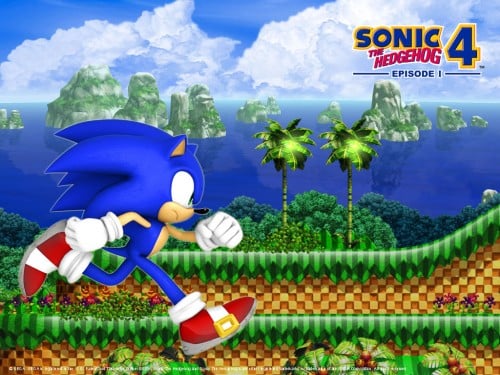 It's been so long since we've played a Sonic game worth our time, and Sonic The Hedgehog 4 has been a long time coming for Sega and Sonic fans alike. During the 90s Sonic was unstoppable. Even Mario had trouble keeping up as the blue blur dominated sales and conquered the hearts of reviewers everywhere. However, the jump to 3D proved to be Sonic's awkward teenage years. Sure, it started off alright with the Sonic Adventure series, but even those lacked the special feeling of the 2D games. Sonic's love affair with the press and fans came to a screeching halt. The hedgehog's career was in desperate need of a bubble shield or invincibility power-up. So, after years of churning out lackluster Sonic after lackluster Sonic, Sega finally went back to the drawing board and came up with a solution - Sonic The Hedgehog 4. It's
available for the iPhone and iPod touch
,
Xbox 360
, Wii Virtual Console, and PS3. Is this the comeback we've been waiting all these years for? Read on to find out.
Click to continue reading Sonic the Hedgehog 4: Episode 1 review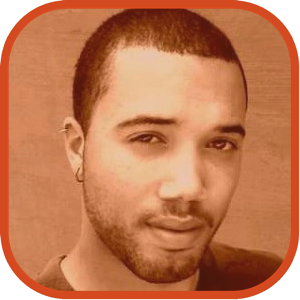 Posted by John Kilhefner Categories: Nintendo, Platformers, SEGA, Trailers, Wii,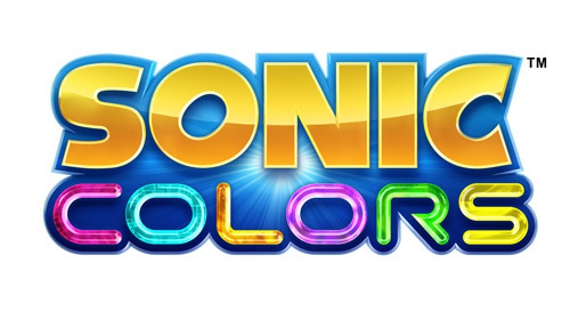 The last 3D Sonic game, entitled Sonic Unleashed was a fairly experimental romp in the blue hedgehog's universe. While the Sonic levels moved at blistering speeds with perspective transitioning from full 3D to side scrolling, the were-hog sections screeched the pace of the game to an alarming halt. Levels could take as long as 20 minutes when using the were-hog, and its slow pace just didn't seem fitting for a Sonic game. However, between releasing a new 2D Sonic this fall, and now 'Colors', it seems SEGA is finally listening to its loyal fans.
With Sonic Colors, SEGA chooses to ditch the bogged down were-hog levels, while beefing up the Sonic-only single player run through. The lightning fast speed and switch to 2D perspectives are back again in this new chapter, as are a few new moves for our spiky haired protagonist to dispose enemies with. These new abilities are acquired by freeing 'Wisps'. Wisps are creatures that look similar to the Chaos from the Adventure series. Different color Wisps lend various abilities to Sonic. For instance, the yellow Wisps provide Sonic with an all new drill ability that allows Sonic to tunnel through sand finding hidden items and new areas to explore. Another cool ability shown in the new trailer is the cyan laser skill, obtained from the cyan Wisp, of course. This allows Sonic to move at an uncontrollable laser speed, wreaking havoc on Eggman's robotic creations.
The new trailer depicts these new abilities, and shows Sonic in rare form for a 3D adventure. Let's hope that the blue blur is back, and won't fall prey to annoying gimmicks or crappy level design. Look for Sonic Colors to hit stores November 12, 2010. Oh, lets try to do something about that theme song, SEGA! Catch the trailer after the break.
Click to continue reading Sonic Colors Trailer Shows Off Sonic's New Moves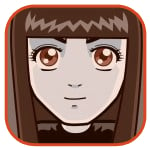 Posted by Sheila Franklin Categories: Retro, SEGA,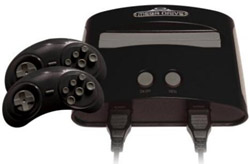 Never got over Sonic the Hedgehog? Blaze has announced that it is releasing a new version of Sega's classic console. The Mega Drive is plug and play, has 15 games built-in, but should also play all old cartridges. Titles include Alien Storm, Crack Down, Fatal Labyrinth, Golden Axe and Sonic And Knuckles. You can pre-order the Mega Drive for only £37.99 (~$53.00) with free shipping and expect a delivery date of April 24.
Read More

| Play

Posted by Chris Pereira Categories: E3, Games for Windows, Microsoft, PC, Trailers, Xbox 360, Xbox Live, Xbox Live Arcade, Xbox Live Marketplace,
There were plenty of releases on the Xbox Live Marketplace this week, and thanks to Major Nelson we can now easily compile it all for you en masse. Demos, trailers, Arcade games – you name it, you got it. Apologies if anything was missed, but there was an insane amount of content. Hit up the comments section if you like this story and would like to see a weekly round-up of downloadable content each week. And just as a warning: if lists irritate you, your head will likely explode if you check out the rest of the story after the break.
Demos:
NCAA Football 08
Blue Dragon
Ace Combat 6 (campaign)
Stuntman: Ignition
The Bigs
Harry Potter OOTP
Click to continue reading E3 2007: This Week's Xbox Live Marketplace Content Update

Posted by Chris Pereira Categories: Activision, Bungie, CAPCOM, Driving, E3, Eidos, Electronic Arts, Fighting, Games for Windows, Games for Windows Live, LucasArts, Microsoft, Namco, PC, Puzzle, Release Dates, Retro, Role Playing Games, SEGA, Special Editions, Sports, Strategy, Take2, Third Person Shooters, THQ, Ubisoft, Xbox 360, Xbox Live, Xbox Live Arcade,
Over on Gamerscore Blog, a list has been posted with all of the games being shown at E3 that will be available this year. Xbox 360 games, Xbox Live Arcade games, Games for Windows-branded titles, and Games for Windows Live-enabled games. It's a lot to digest, and with big name games like BioShock, Halo 3, Mass Effect, Guitar Hero III, Sonic the Hedgehog (the original, don't worry), Puzzle Quest, Company of Heroes: Opposing Forces… let's just say there's something for nearly everyone.
Click to continue reading E3 2007: All The Stuff You'll See On Xbox 360 And Games for Windows In 2007
Read More

| Gamerscore Blog
Posted by Kyle Ulrich Categories: Action, Bungie, E3, First Person Shooters, Release Dates, Retro, SEGA, Xbox Live Arcade,
Announced during Microsoft's press conference not long ago, Genesis classics Sonic The Hedgehog and Golden Axe are now available for Live Arcade. Sweetening the surprise is the pricing; they'll only cost you five bucks (400 Microsoft Points) each, exactly three dollars less than their $8 Wii Virtual Console counterparts. Sega's giving 360 owners a discount.
Also announced via the same Live Arcade footage reel was Marathon: Durandal. Development is being outsourced to Freeverse, a smaller Mac-focused outfit who've decided to remove the "2" in the games title. This is no mere re-branding: what was shown reveals a major visual overhaul. All of the games sprites and textures have been re-painted, resulting in a more polished version of what staunch Mac addicts got down on twelve years ago. No price or release details, but it'll have a good home when it arrives: a Bungie classic reborn should sit well with the audience.

Posted by Chris Pereira Categories: Accessories, Action, Activision, Adventure, Bungie, CAPCOM, Casual, Corporate News, Driving, E3, Electronic Arts, First Person Shooters, Hardware, Microsoft, Party Games, PC, Puzzle, Release Dates, Retro, Role Playing Games, SEGA, Simulation, Special Editions, Sports, Strategy, Survival Horror, Take2, Third Person Shooters, Trailers, Ubisoft, Xbox 360, Xbox Live, Xbox Live Arcade, Xbox Live Marketplace,
Unfortunately, I wasn't able to attend E3 this year – instead, I'm on vacation in Cape Cod, using awful hotel Wi-Fi to watch streamed press conferences. Not the most glamorous way to take it all in, but exciting announcements, great games and new details are welcome no matter how you hear about them.
Here's my personal transcription (in very brief form) of all the announcements and showings, along with some reflection on what Microsoft had to show.
Click to continue reading E3 2007: Microsoft's Press Conference Recap And Impressions

Posted by Chris Pereira Categories: Nintendo, Retro, Virtual Console, Wii,
Things happen, and sometimes we miss things. But, in case you weren't paying attention, let's pretend like there are nine new Virtual Console games available today! Wow! Yet somehow the number of good games in there equates to about one per week… for shame, Nintendo. We gave you three weeks to get us the goods, and we only get THREE good games at most? Let's take a look at the list:
F-Zero X
Street Fighter II Turbo: Hyper Fighting
China Warrior
Lode Runner
Sonic the Hedgehog 2
Golden Axe II
NES Open Tournament Golf
World Sports Competition
Bloody Wolf
Given their prices, there aren't even three games in their worth their price tags. But at least I can feel like I'm playing a good Sonic game, which is a rarity these days.
Details for all of the games after the break.
Click to continue reading Virtual Console 6/25, 6/18, And 6/11: Okay, We Missed A Few Weeks
© Gear Live Media, LLC. 2007 – User-posted content, unless source is quoted, is licensed under a Creative Commons Public Domain License. Gear Live graphics, logos, designs, page headers, button icons, videos, articles, blogs, forums, scripts and other service names are the trademarks of Gear Live Inc.