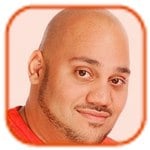 Posted by Andru Edwards Categories: Accessories, E3, PlayStation 3, Sony,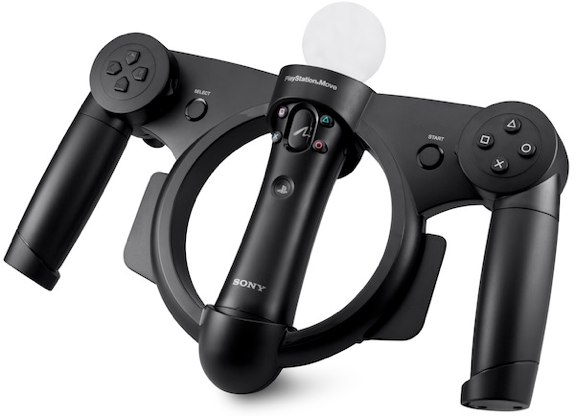 Sony may not have made mention of the Playstation Move Racing Wheel during its E3 Media Briefing, but the Playstation Blog has all the details on the accessory that's targeted at LittleBigPlanet Karting and other Move racers. The company says that the oddly-shaped Move Racing Wheel, saying that it will offer "precise motion tracking" despite its weird looks. You can pick one up in the fall for $39.99, but you'll need to supply your own Move controller to make use of it.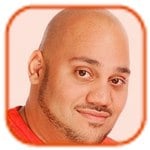 Posted by Andru Edwards Categories: Hardware, PlayStation Vita, Sony,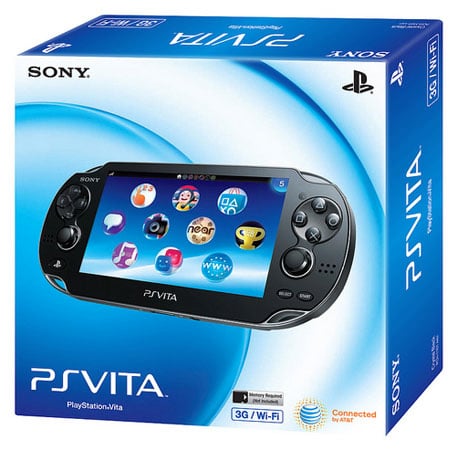 Sony has announced a Feb. 2012 launch date for the PlayStation Vita, its next-generation portable console, SCEA's chief executive said at the Web 2.0 Summit on Tuesday. You can pre-order one now.
Sony previously said that the PlayStation Vita would launch Dec. 17 in Asia and Japan in time for the holidays. Hundreds of people lined up in Tokyo just to get in line for the presale.
"But today, we're announcing that it will be available in North America, Latin America and Europe on Feb. 22, just four months away," said Jack Tretton, chief executive of Sony Computer Entertainment of America. Sony will price the Vita at $249 for the Wi-Fi version and $299 for the Wi-Fi/3G version, Tretton said.
Sony executives said previously that the Vita would miss the winter holidays for the North American market.
Click to continue reading Sony's PlayStation Vita launches February 2012 in the US

Posted by Chris Pereira Categories: Corporate News, E3, PlayStation 3, Sony,
Dave Karraker, head of PR for Sony Computer Entertainment America, must be having one hell of a day. From all indications, it seems like the 60GB SKU will only be available in the US for as long as the current supply can sustain it. After that, the only option will be the 80GB SKU for $599. Naturally, gamers are pissed off. In response, Karraker has issued a statement regarding the issue yet again.
The 60GB PS3 will be available in North America for $499 until supplies of that unit are depleted. We have ample inventory to meet the immediate needs of consumers in this territory for several months to come. We won't be making any further announcements regarding our PS3 model hardware strategy in North America until the 60GB model is exhausted and market conditions are evaluated.
So, from the sound of it, it's possible that Sony could decide to continue manufacturing 60GB PS3s, but that decision won't be made until later down the road.
Read More

| Joystiq

Posted by Chris Pereira Categories: Corporate News, E3, Internet, PlayStation 3, Sony,
Earlier this morning, reports were spreading across the internet like wildfire when SCEE president David Reeves stated in an interview with GamesIndustry.biz that the 60GB model was going to be discontinued in the US.
How concerned are you about possible criticisms that you should have given European consumers what SCEA has given US consumers, i.e. the option to pay a lower price?

Well, they're not really are they, because what the US are offering from the 1st of August is a USD 599 version with one game. All they're doing is taking their stock in trade that they've got at the moment of the 60GB model, marking the price down and it will all be gone by the end of July.

So once the 60GB is gone, that will be the end of the 60GB then?

In America, yes.
To say there was outrage over this would be a grand understatement. Could Sony really be pulling a fast one and merely replacing the one option for a PlayStation 3 in the US – the 60GB SKU for $599 – with an 80GB SKU at the same price?
Click to continue reading E3 2007: WTF Is Going On? Could The 60GB PlayStation Really Be Discontinued? [UPDATE]

Posted by Chris Pereira Categories: PlayStation 3, Rumors,
As was first reported by Cheap Ass Gamer, it looks like the PlayStation 3 will be seeing a $100 price drop to $499.99 beginning July 12. Initially, it looked like this might simply be a promotion for the week of the 15th, but GameDaily BIZ has confirmed this with a merchandising manager at one of the world's biggest retailers who wished to remain anonymous.
While the price drop is scheduled across retail to take place on July 12 (which is a Thursday), the first wave of ads won't be seen until July 15. SCEA declined to comment when contacted, but this was bound to happen at one point or another – and with the PS3 losing more and more ground to both the Xbox 360 and Wii each month, something needed to be done.
Assuming this pans out, this puts quite a bit of pressure on Microsoft; the Xbox 360 Elite is still $479.99 and lacks many of the features the PS3 has, such as a Blu-ray player (the Elite doesn't even have an HD-DVD player) and built-in Wi-Fi.
Well, I'm certainly glad I haven't plopped down the $600 just yet. And only about five hours ago I was contemplating gathering the cash to pick one up. This price drop leads me to wonder, though – will the 20GB SKU see a return, meaning that there would be a $399.99 PS3? Or will Sony launch a new SKU with a larger hard drive? We'll know next week when Sony holds its press conference at E3.
Read More

| GameDaily BIZ

Posted by Chris Pereira Categories: Electronic Arts, Microsoft, PlayStation 3, Sports, Xbox 360,
1UP is reporting there's a pretty major discrepancy between the PS3 and Xbox 360 versions of All-Pro Football 2K8, Madden NFL 08 and NCAA Football 08 – the 360 versions will run at 60 frames per second, while the PS3 versions will do just half that. Especially in a football game, that's a major issue, as minor animations are what really make the on-screen action gel. And this isn't just an issue one developer is having – EA Sports is the developer of Madden and NCAA, while 2K Sports is behind All-Pro 2K8; clearly, there's some issue to be had.
"We have already proven that sports titles can run on the PlayStation 3 at true HD with 1080p output with NBA 07," says Dave Karraker, Sony CEA's senior director of corporate communications. "If you have questions about specific third-party games, you should speak to those publishers."
1UP went ahead and did just that. 2K gave a "no comment," while EA exec Todd Sitrin chose to reply.
"We want to make sure that we give the best experience we can on each platform. In designing a game, there are all sorts of tradeoffs that include frame rate, visuals, features, AI, etc. Football is an extremely challenging sport to replicate because of the number of people on the field, their interaction, and the scope of the environments. As you can see, every company making a football game this year made a decision that the best experience for the Xbox 360 included 60fps whereas the best experience for the PS3 was 30fps. We certainly believe that both the Xbox 360 and PS3 versions are our football products are outstanding experiences and recommend that each gamer look at the entire experience, not just one aspect. We think they'll be very happy no matter which version of the game they play."
Head over to the 1UP story for the full scoop and some further analysis on what might be behind all of this.
Read More

| 1UP
Posted by Michael Cardiff Categories: Action, Driving, Hardware, PlayStation 3,
Another day, another Sony PR fumble… The web is all a-titter this time with the controversy over whether or not Motorstorm for the PS3 will or won't run at 1080p and 60 frames per second. For all of you catching up on the history of this story, here's how it's gone down so far…
1080p resolution running at 60 fps has been the holy grail of gameplay for quite a while, and a spec that the PS3 can technically support (though it has only done so currently in relatively "empty" titles like Gran Turismo HD and NBA 2K07). This has been a bullet point touted by Sony for a while, since the Xbox 360 doesn't currently support games running at true 1080p. So when Peter Dille of Sony gave his keynote indicating that the already-beautiful Motorstorm would be running at 1080p and 60fps, the web was ablaze with Sony fans declaring victory. Motorstorm already looks amazing, with some great texture work and impressive physics, and having the game run at that high of a resolution and framerate almost sounded too good to be true. Still, even the attendees at the Sony CES booth were proclaiming that Motorstorm would be breaking this technical barrier. Well, after all this hubbub, it turns out that somebody either got it wrong, or was exaggerating the numbers, or just plain didn't talk to their technical staff. Motorstorm will be running at 720p and 30fps, at least according to the developers.
All of this has put ArsTechnica's Ben Kuchera in a pretty foul mood.
It's not like the gaming press made up the 1080p, 60fps Motorstorm story by ourselves. Sony employees were telling the press that would be the resolution and the framerate. Let's give them the benefit of the doubt, and say the people running the televisions at trade shows may get their facts wrong. Of course, the Senior Vice-President of Marketing for your company should know better.

In the CES keynote, which you can watch here, Peter Dille states that we'll see Motorstorm at 1080p running at 60fps. He makes this point strongly, in an attempt to prove the power of the PS3, before telling us it's the only "true" high definition system on the market. I would say that point is arguable at best, but there is no doubt he was selling Motorstorm as an example of their 1080p content.
Please Sony, just make sure you've got your facts right before you start touting your console's specs, mmmkay?
Read More

| 1up.com
© Gear Live Media, LLC. 2007 – User-posted content, unless source is quoted, is licensed under a Creative Commons Public Domain License. Gear Live graphics, logos, designs, page headers, button icons, videos, articles, blogs, forums, scripts and other service names are the trademarks of Gear Live Inc.