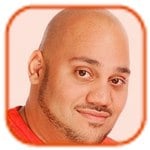 Posted by Andru Edwards Categories: Hardware, Microsoft, Xbox 360,
Improvements to the Xbox 360 have apparently cut down on the number of "red ring of death" reports, but the console still requires more repairs than its competitors, according to data from PCMag's Readers' Choice Awards.
Approximately 10 percent of those polled for the survey reported having to take their Xbox 360 in for repairs over the last year, which was twice the rate of its competitors. However, that was a significant improvement over last year, when that number was 23 percent.
Many Xbox users are familiar with the console's "red ring of death," which replaced the glowing green center on the device's power button when the Xbox was on its last legs. Last year, former PCMag Editor Lance Ulanoff experienced the phenomenon after his son completed a Red Dead Redemption marathon on his Xbox 360. Though some Twitter users helpfully suggested that placing it in the freezer for a few minutes would solve the problem (really), he opted to send it in for repairs.
Last year, Microsoft unveiled a "slim" version of its Xbox 360 console at E3, which featured a redesigned case with a bit more ventilation than the original console. It included built-in 802.11n networking and a 250GB hard drive for $299.
Click to continue reading Survey says Xbox 360 failure rate falls to 10 percent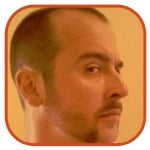 Posted by Finnian Durkan Categories: Culture, Microsoft, Xbox 360,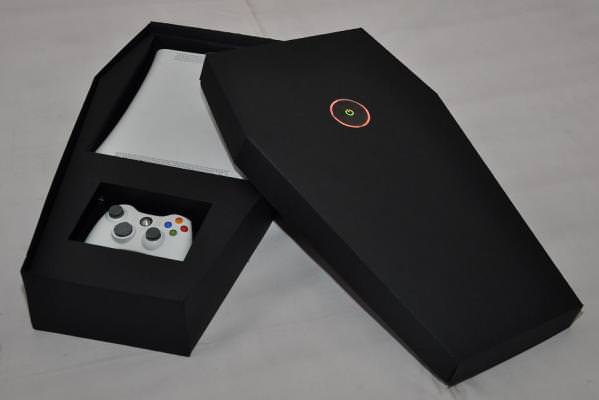 For those of you out there who have spent the greater part of the last few years since the release of the Xbox 360 in a dark hole yelling 'PWN'D!!!' at 11 year-olds via the interwebz there is nothing more face-punchingly painful than the 3 Rings of death. For the uninitiated, the 3 Rings of Death (or RROD( on an Xsox 360 mean that the machine has eaten itself and you are now left with a very expensive bookend. For the you, avid gamer, this is a truly traumatic experience. You are forced—for a couple of weeks at least—to shuffle your way outside, blinking 12-inch-wide gollum-eyes at the sun all the while, and to begin socially interacting with people. An event this traumatic deserves to be memorialized, forever etched in the asocial fabric of the basement of your parent's house where you live, yes? Well look no further, fearless devourer of the Hot Pocket, your savior has arrived in the form of an artistically morbid coffin for your Xbox. Created by Australian designer Alexis Vanamois, this sleek little number can serve to either a) memorialize your crawling out of the dungeon of social leprosy and beginning a new life, or b) as a badge of honor mounted on your wall and waiting for more XBoxes to be memorialized along side it as you travel down the road to becoming the comic-book guy from The Simpsons; the choice is yours.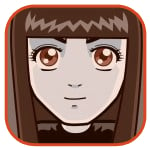 Posted by Sheila Franklin Categories: Microsoft, Xbox 360,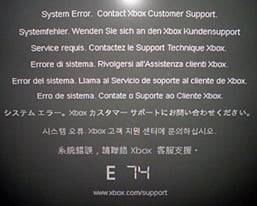 Microsoft has put a warranty extension on Xbox 360s in the U.S. that received E74 errors, which they estimate to have occurred in about 30% of the units. Referred to as the new Red Rings of Death (RRoD), the problem has been attributed to either the AV cable, a burnt out scaler chip or perhaps the GPU. In addition, the company has said that within the next 4 to 12 weeks, it will automatically refund those who previously paid for an E74 repair. If you don't get one by July 1, head to Customer Support before November for more info and to place a claim.
Read More

| Gamezine
The image you see above isn't some generic image we grabbed off the net - it's my personal Xbox 360. I know what you might be thinking - another one? Yeah, another one - but there is a bit more to this story. This Xbox 360 you see above has been used for all of 20 minutes. You see, about three weeks ago my old box 360 crashed and was giving me the three Red Lights of Doom. I sent it in for repair, and today I finally got a replacement. This actually is a replacement - they didn't fix the one I sent in, they just sent me a new one. This one happened to have been manufactured on 8/15/2007. Anyway, I got it in the mail, hooked everything up, went through the Dashboard configuration, and started playing a demo. Fatal Intertia. We got tired of that after about ten minutes, and decided to boot up the demo of Stranglehold. We got through the opening sequence when everything froze. Fair enough. I had to manually turn the Xbox 360 off because it wouldn't even respond to the guide button. I turned it back on, and was presented with yes another Three Red Ring Circus.
Now, if that isn't enough, this flies right in the face of something that Peter Moore told Engadget and Joystiq back at E3 - in mid-July:
I think that there is a lot of confusion with the consumer in exactly how this issue has been remedied. Not just with the extension of the warranty but with the hardware. Exactly what has had to go on to fix the problems that people have been having?

I'm not sure that the consumer needs to understand the complex technical fixes that we need to do for the multiple different problems that come together to create the three flashing red lights. I think the ability for us, all the consumer cares about is my console going to be ok? And if it isn'tm are they going to fix it and take care of it immediately? And if I [already] paid them to fix it, will I get my money back? And the answer is yes to those questions.

But are you guaranteeing or insuring that the systems that are rolling off the assembly lines now and the systems that will be returned to consumers will be fixed properly this time. It won't be a situation where there are multiple replacements.

Yeah. I mean, nothing is perfect, guys. And the other two hardware companies have their problems as well. I can't guarantee everyone in the world that we go fix one thing and then something else [won't] happen. No I'd be stupid to make that guarantee. But I feel very, very good about the quality of hardware now. You guys know this, every day in the factories where we are building these and where we are learning more about it. Sony's very good at it, Nintendo is very good at it, and we're very good at it. You're constantly tweaking, moving parts around, you're renegotiating with suppliers because your goal is to continuously raise the quality of the box, and bring the price down. Because you have to get your costs down to be able to move your pricing to the level you want. If your costs never came down, then price would never change.
So yes, you can't guarantee that something won't go wrong - we get that. But at the very least, Microsoft, you should be able to guarantee that if something like this does happen, that you have some sort of expedited method for dealing with it so that your consumers who spend hundreds of dollars on your hardware aren't sitting without it for 8-12 weeks because of your hardware problems. Also, I think it is a fair expectation that if you said everything would change in mid-July, that a console manufactured a month later would be clear of these issues.
UPDATE: As always, there are trolls who are claiming that this story must be made up, because a console manufactured over two weeks ago could in no way make the 8 hour plane trip from where it was made all the way over to here in Seattle in that timeframe. I must be some sort of Sony or Nintendo fanboy, just making up the story - they want images to prove I'm not lying. I grabbed a couple of shots of the back of the console, which you can check out after the break.
Click to continue reading Apparently That Xbox 360 Red Light of Doom Problem Hasn't Been Fixed
© Gear Live Media, LLC. 2007 – User-posted content, unless source is quoted, is licensed under a Creative Commons Public Domain License. Gear Live graphics, logos, designs, page headers, button icons, videos, articles, blogs, forums, scripts and other service names are the trademarks of Gear Live Inc.