Posted by Chris Pereira Categories: Action, Adventure, Reviews, Xbox 360,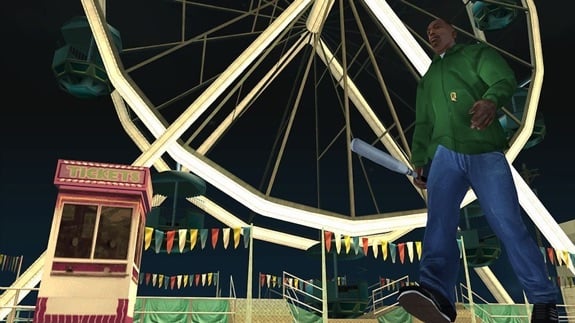 Somehow, 10 years have already passed since the release of Grand Theft Auto: San Andreas--arguably the most innovative game in the series. To coincide with the recent anniversary, Rockstar re-released the game on Xbox 360, replacing the Games on Demand version with a slightly improved version. And while the game itself remains an enjoyable experience, this may not be the best way of revisiting it.
I find myself occasionally in the mood to play one of the classic GTA III-era games (GTA III, Vice City, and San Andreas), which are among my all-time favorite games. I typically ignore this compulsion or simply spend a few minutes with the iPhone version of GTA III; I get my small dose of nostalgia but invariably stop playing because, despite Rockstar's best efforts, these are not games that work well on a touchscreen.
An improved re-release of San Andreas was exciting news for me--while a release on Xbox One or PS4 would have been ideal, a cheap Xbox 360 version with improved graphics, better draw distance, and achievements sounds like a great way to revisit the game.
Click to continue reading Grand Theft Auto: San Andreas is fun, but Xbox 360 HD remaster is rough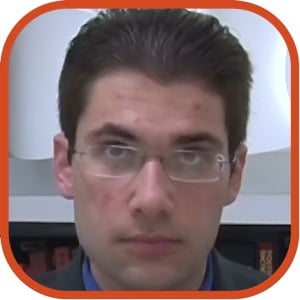 Posted by Ariel Levin-Waldman Categories: Action, Features, Reviews, Role Playing Games,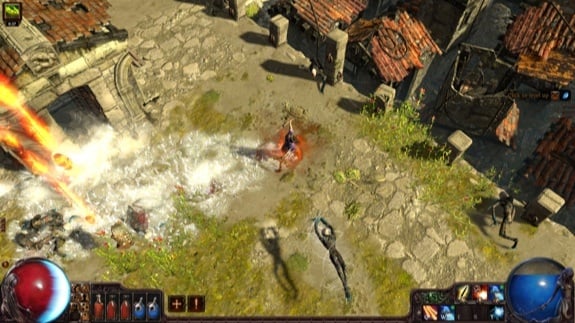 I'll be the first to admit that I am not a hardcore gamer. Ok, that's false, many people have said that first, but the point stands. I can never keep track of the differences between core and hardcore and pro gamer and who is playing what. But when I look at my steam account and see that I managed to log triple digit hours in some of those things I don't know if I can say I'm casual either. In fact, there is only one thing I can say with certainty about video games:
I like the free ones.
The majority of the games in my steam library were free. Metro 2033? Free promotional. Red Orchestra? Free steam weekend. And now another, Path of Exile. Another freebie, and at 132 hours it takes second place for play time in my library next to Civilization 5. That one I bought the hard way.
Its one of the expanding genre of free to play MMOs on the market these days and it ranks at the fifth most popular freebie on steam with a pretty solid community rating. Metascore 85/100 is nothing to sneeze at. It got glowing reviews from Gamespot and IGN. It has five million players. I'm willing to bet some of you reading this have that icon on your desktop right now.
Now I'm going to tell you about my experiences with it after 132 hours.
Click to continue reading Path of Exile review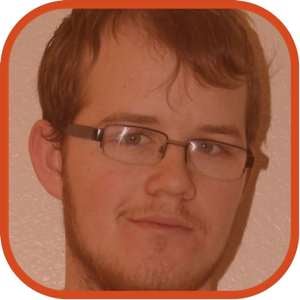 Posted by John Ball Categories: Activision, First Person Shooters, PlayStation 3, PlayStation Network, Reviews, Wii, Xbox 360, Xbox Live,

Since the release of Call of Duty: Modern Warfare 3 this past November, many were left wondering what was next in store for the Call of Duty franchise. With seemingly every American war being fought in one of their games and having made up a war in the near future, we may have seen the final Call of Duty game release last year. Is this necessarily a bad thing though? The Call of Duty franchise and especially the Modern Warfare series have been raved by gamers as the best video game series of the last several years. With thrilling and fast paced online multiplayer that Mountain Dew guzzlers love and customizability that the hardcore gamer can submerge themselves into, who can argue that it isn't?
Click to continue reading Call of Duty: Modern Warfare 3 review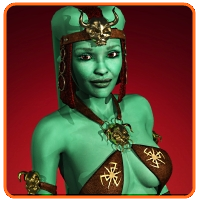 Posted by Patrick Lambert Categories: Action, PlayStation 3, Reviews, Role Playing Games, Xbox 360,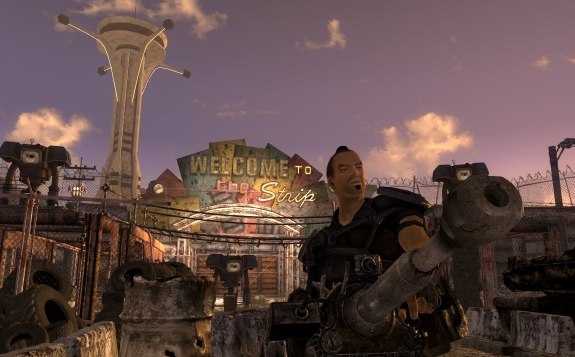 As the first game of the season I was eagerly awaiting, I got Fallout: New Vegas as soon as it came out and played it religiously for 27 hours. In that time I estimate that I probably finished around 60% of the side quests before finishing the main story. It gave me an overview of the wasteland in and around the strip, and most of the quests available to carry the story along. The game is available for the PC, Xbox 360, and Playstation 3. So, is it worth your time? We give you our thoughts in our full review.
Click to continue reading Fallout: New Vegas Review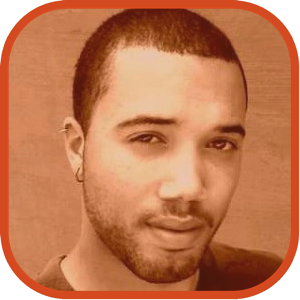 Posted by John Kilhefner Categories: Platformers, PlayStation 3, PlayStation Network, Reviews, Virtual Console, Wii, Xbox 360, Xbox Live Arcade,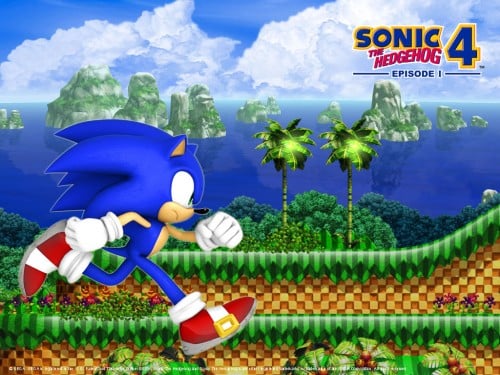 It's been so long since we've played a Sonic game worth our time, and Sonic The Hedgehog 4 has been a long time coming for Sega and Sonic fans alike. During the 90s Sonic was unstoppable. Even Mario had trouble keeping up as the blue blur dominated sales and conquered the hearts of reviewers everywhere. However, the jump to 3D proved to be Sonic's awkward teenage years. Sure, it started off alright with the Sonic Adventure series, but even those lacked the special feeling of the 2D games. Sonic's love affair with the press and fans came to a screeching halt. The hedgehog's career was in desperate need of a bubble shield or invincibility power-up. So, after years of churning out lackluster Sonic after lackluster Sonic, Sega finally went back to the drawing board and came up with a solution - Sonic The Hedgehog 4. It's
available for the iPhone and iPod touch
,
Xbox 360
, Wii Virtual Console, and PS3. Is this the comeback we've been waiting all these years for? Read on to find out.
Click to continue reading Sonic the Hedgehog 4: Episode 1 review

Posted by Alex Lifschitz Categories: Features, PlayStation 3, Reviews, Sony,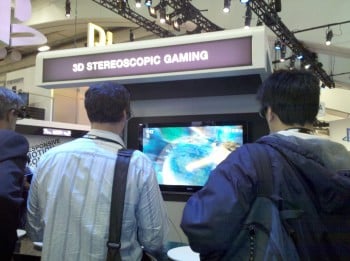 3D was a fad that died a well-deserved death during the 90s. Of course, the flame was kept alive by evil, evil hipsters who swapped between polarized lenses and shutter shades for a while, but only recently has it come back in a big way (thanks to new glasses, new technology, and the ability for us as a culture to forgive transgressions for existing as fads before being properly implemented.)
Sony is apparently on board with the 3D revival, and they had a bunch of games and TVs showing off their 3D technology at the GDC. Hit the jump for our hands-on impressions.
Click to continue reading Hands-On with Sony's PS3 3D Games

Posted by Alex Lifschitz Categories: Action, SEGA, Xbox 360,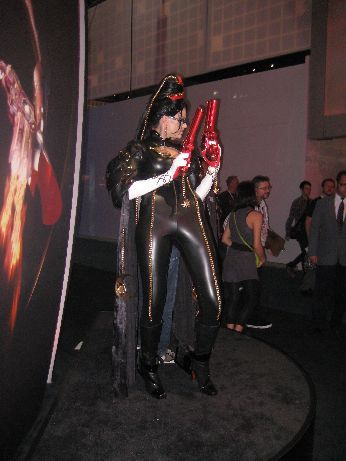 Welcome to a new quickie feature for Playfeed, in which I attempt to distill a game review into a bite-size chunk for you to feed on demurely. At E3, I was singing nothing but praises about Bayonetta, and that was primarily from a one-level demo. Demos, of course, are either used to
Sell a product by giving you the best of the best so you salivate like Pavlov's dogs when you pass the retail copy over
Give you the only part of a game that is not festering, abject crap.
So now the retail copy has launched, and I am left to tell you what to expect, because I am forever carrying the cross of the game reviewer. Hit the jump for Bayonetta in 3 paragraphs.
NOTE: This is the Xbox 360 version of the game. The PS3 has been known to have some nasty framerate issues.
Click to continue reading In Three Paragraphs: Bayonetta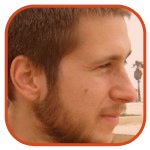 Posted by Brandon Gribin Categories: Action, Downloadable Content, Reviews, Xbox 360, Xbox Live Arcade,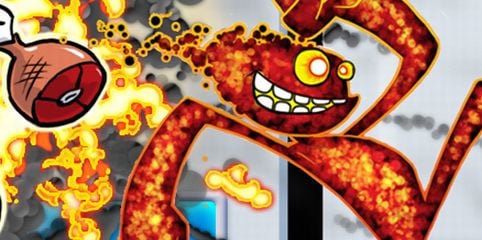 'Splosion Man, currently available for the Xbox 360 on Xbox Live Arcade, is a 2.5-D action platformer where the goal is to "splode" your way through levels.
You play as a guy who can 'splode himself - which essentially propels him into a jump. The controls are simple - A, B, X, and Y all do the same thing; yeah you guessed it, 'Splode. You can also perform wall-kicks, akin to many platformers like the more recent Mario games. Of course, instead of just kicking of a wall, you 'splode off of it.
However, the game's not so simple once you get going. The catch is that you can only 'splode three times while in the air before either coming back down to the ground or briefly sliding down a wall to recharge your 'splode-ability.
Click to continue reading 'Splosion Man Review: This game is a blast!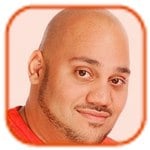 Posted by Andru Edwards Categories: Downloadable Content, Features, Microsoft, Reviews, Xbox 360, Xbox Live, Xbox Live Marketplace,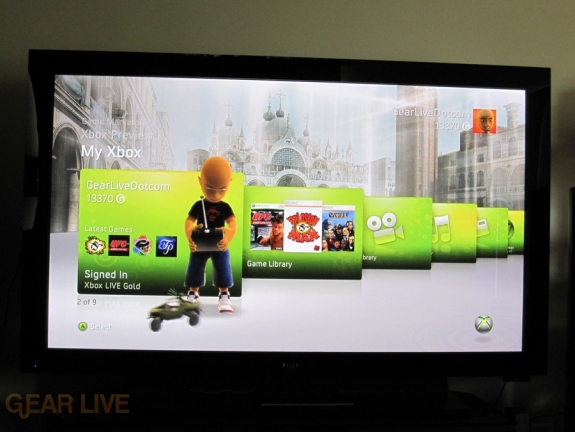 This morning, Microsoft hooked us up with an early preview of the next Xbox 360 Dashboard Update. We were able to get a look at the new Netflix features (which no longer require a PC,) the Avatar Marketplace, Game Ratings, Games on Demand, and more. While more coveted features like Twitter, Facebook, Last.fm, and Zune Marketplace won't be landing until the fall, the update is still a solid one. Here are our thoughts on the next update, which lands on your Xbox 360 on August 11 (or sooner if you apply for early access!)
Click to continue reading Hands-on with the August 11 Xbox 360 Dashboard Update

Posted by Alex Lifschitz Categories: E3, Music, PlayStation 3, Reviews, Xbox 360,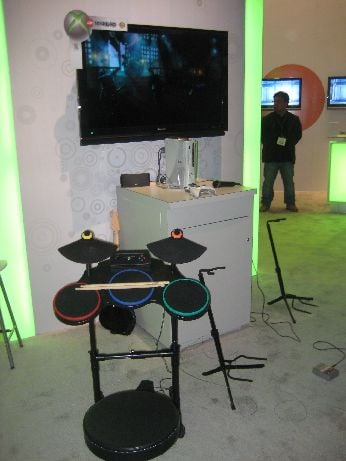 God, what a lonely-looking stand they had this game set up on. Look at that. Really?
When it comes down to brass tacks, at least to me, Rock Band and LEGO go together like peanut butter and chitin. After being revealed to discerning eyes during Dan Teasdale's GDC talk, the game has garnered some attention from puzzled, clueless journos like myself. LEGO Rock Band is a game for the little'uns, principally, tooled to a younger age demographic and given a fresh coat of paint to keep the drooling cretins jamming away on modern pop hits. So if you're coming in looking for some Pantera, you'll be disappointed. But I digress.
Hit the jump for some impressions of LEGO: Rock Band.
Click to continue reading LEGO Rock Band hands-on
© Gear Live Media, LLC. 2007 – User-posted content, unless source is quoted, is licensed under a Creative Commons Public Domain License. Gear Live graphics, logos, designs, page headers, button icons, videos, articles, blogs, forums, scripts and other service names are the trademarks of Gear Live Inc.