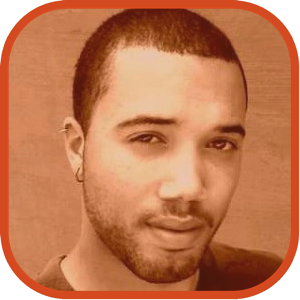 Posted by John Kilhefner Categories: Adventure, Nintendo, Retro,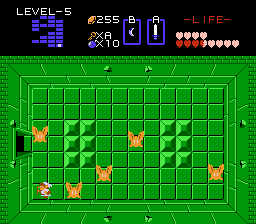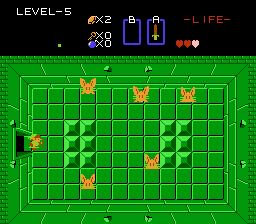 Then as Zelda no Densetsu for the Famicon Disc System, this early prototype shows a considerably less difficult adventure for Link to conquer: enemies appear less frequently and rupees aparantly grow on trees. Other changes include minor differences in character design, such as the whiskers on the Pols Voice as seen in the pictures above (FDS version pictured left).
Click that read link to try out the rarest build of Zelda no Densetsu known to man!
Read More

| Lost Levels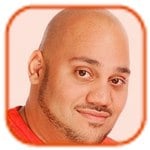 Posted by Andru Edwards Categories: Culture, Nintendo, Retro,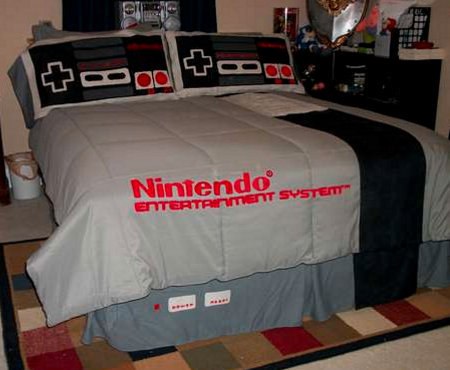 For all you retro NES fans out there that just can't get enough, you've gotta admire the time and effort put into this bedding project that ended up being a surprise birthday gift to one superfan. Extra points for the controller pillows.
Read More

| Instructables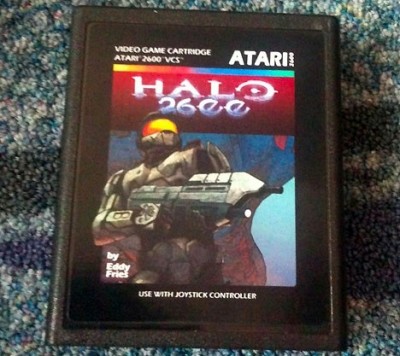 While the original Halo: Combat Evolved may look as ancient as they come to some of today's gamers, the former VP of Microsoft's game publishing division was curious to how Halo would fare in the retro days of Atari 2600. The result? Halo: 2600! Halo 2600 began as a way for Ed to get his hands dirty in some 2600 code work, but the resulting experience transformed into a complete retro classic showcased at the Classic Gaming Expo. To solidify the retro experience, Halo 2600 even sports a cartridge modeled in true 2600 fashion. Below, Ed discusses his experience making Halo 2600, and a bug that seems to fit into the Halo experience:
"It's around this time that I discovered the existence of what I call "Magic Land". I was working on a bug with the boss encounter and accidentally found myself completely outside the 64 room map. I was wandering through memory that was never intended to be interpreted as part of the map but the code was doing the best it could to interpret what was being thrown at it. Strange, misshapen monsters attacked me in even stranger ways as I wandered through this bizarre land that I had unintentionally created. I left a bug or two in the final game to allow others to find and explore this strange landscape as I did."
While waiting for Halo: Reach to hit stores, get your Master Chief fix here.
Read More

| Halo 2600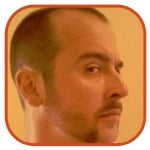 Posted by Finnian Durkan Categories: Culture, Music, Retro,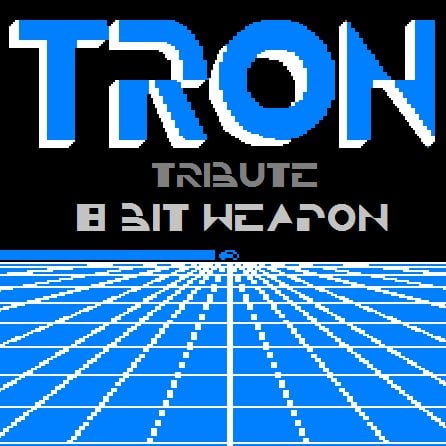 For anyone out there who has been longing—nay, pining—away for remixes of the stripped-down melodies that accompanied their favorite 80's Midway/Capcom/Atari games, then 8-Bit Weapon has the cure for what ails you. The Tron Tribute EP is available for download, and the remixes are based off of the original score by Wendy Carlos for the 1982 film. The EPs samples use sounds from the following systems: Commodore 64, Nintendo NES, Nintendo Game Boy, Apple II, and Atari 2600. Beware: repeated listening may cause you to troll eBay and craigslist for your old Coleco-Vision console. For anyone born after 1985, this may be a little confusing. I know that quarters are like the nickel of the 80's now, but 6-8 of those in your pocket used to mean 2-3 hours at the arcade… What's an arcade? ...I hate you.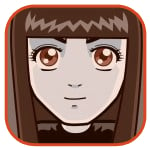 Posted by Sheila Franklin Categories: Nintendo, Puzzle, Retro,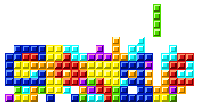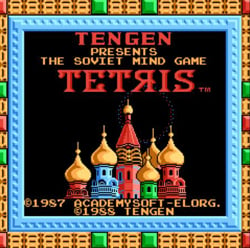 We wondered why we kept seeing the almost intelligible Google logo of late, until we realized it was in honor of 25 years of the puzzle game. If you were one of those who saw it in your head after playing for hours, shame on you. If you weren't, have your own marathon with the David de Niese's unlicensed NES Cafe Tengen Tetris. We bet you will get hooked enough to have your own nightmares.
Read More

| Every Video Game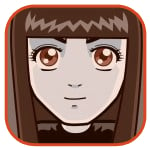 Posted by Sheila Franklin Categories: Retro, SEGA,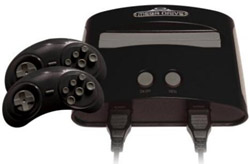 Never got over Sonic the Hedgehog? Blaze has announced that it is releasing a new version of Sega's classic console. The Mega Drive is plug and play, has 15 games built-in, but should also play all old cartridges. Titles include Alien Storm, Crack Down, Fatal Labyrinth, Golden Axe and Sonic And Knuckles. You can pre-order the Mega Drive for only £37.99 (~$53.00) with free shipping and expect a delivery date of April 24.
Read More

| Play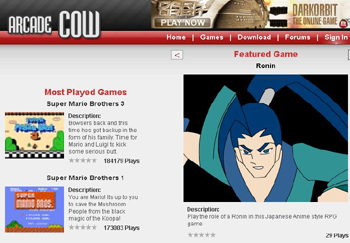 If you find yourself still playing Classic video games, take a trip in time at Arcade Cow. They feature over 7000 free games that they have collected. Included are various action, arcade, strategy and puzzle games. They are all free to play and gamers can post on the forum and rate them. Those who remember the addictive play of Mario Bros. and Castlevania should be pleased and although they appear elementary now, younger players may appreciate the roots of today's gaming.
Read More

| Arcade Cow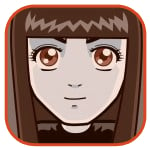 Posted by Sheila Franklin Categories: Action, Portable/Mobile, Puzzle, Retro,
Remember how much coinage you lost at the arcades? Now you can play a couple of those old games and save some cash at the same time. Every time you feed the Arcade Gaming Bank a penny, it will let you play either Tetris or Breakout. You can get a lot of practice in for a dollar if you can get used to the smaller screen. The retro mini-game is available for ¥3850 ($39.50.)
Read More

| Strapya World

Posted by Lolita Beckwith Categories: Accessories, Casual, Culture, Retro,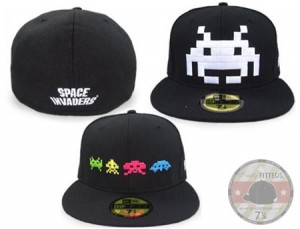 Last year we featured lots of Space Invaders stuff, such as the bling, welcome mat, tote bag and even a baby mobile. Well we just found out the classic video game turns 30 this year. To celebrate, manufacturer Taito and New Era caps have teamed up to release a collection of seven black, fitted-style 59Fifty caps embroidered with the game's characters. We think they're a tad pricey at $57 each, but think of how great it will go with this scarf. According to StrictlyFitteds.com, the caps are available at Cap Collector One and New Era.
Read More

|
Strictly Fitteds
via
Gizmodiva

Posted by Lolita Beckwith Categories: Accessories, Culture, Nintendo,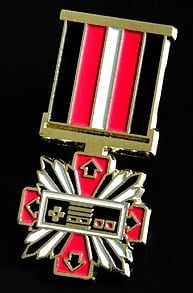 Only a hardcore gamer knows the unique sense of accomplishment felt after reaching "100% completion" on a video game. But when you brag about it, you're likely to get the response "So whaddya want, a medal?" Well, now you can actually have your own gaming medal, courtesy of Supermandolini. The limited edition Console Wars Veteran I medal honors "the memories of endless epic battles, infinite high scores and numerous blistered fingers." The metal badge features a retro NES controller, but we're hoping other consoles will get the medal treatment soon, as we'd love a SNES version. Available for approx. $27 USD.
Read More

|
Supermandolini
via
Retro to Go
© Gear Live Media, LLC. 2007 – User-posted content, unless source is quoted, is licensed under a Creative Commons Public Domain License. Gear Live graphics, logos, designs, page headers, button icons, videos, articles, blogs, forums, scripts and other service names are the trademarks of Gear Live Inc.