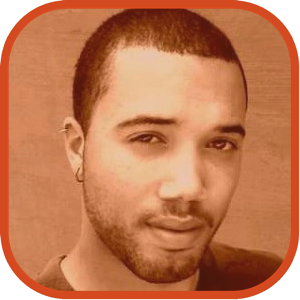 Posted by John Kilhefner Categories: CAPCOM, Fighting, PC, PlayStation 3, PlayStation Network, Survival Horror,

Capcom has some major Steam and PSN discounts for you! First, on PSN, you'll find discounts on Street Fighter 3: Third Strike Online Edition, discounted to $7.34 for PS Plus members and $10.49 for regular members, and Resident Evil 4 HD, discounted to $9.79 for PS Plus members and $13.99 for regular members.
Over at Steam, the discounts cover most of the Capcom library and go as low as 50 percent off. Street Fighter IV: Arcade Edition, for instance, is marked down from $39.99 to $19.99.
Read More

| Capcom Unity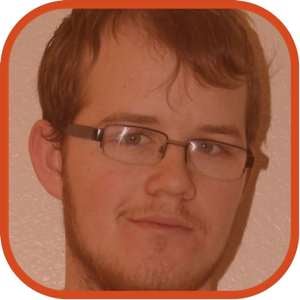 Posted by John Ball Categories: CAPCOM, Release Dates, Survival Horror, Third Person Shooters, Trailers,

Are you anticipating the new Resident Evil game? Well then you're in luck because it looks like you'll be getting your paws on the game over a month earlier than previously announced. The date, according to the trailer, is now October 2nd of this year rather than the previously announced November 20, 2012. The trailer reveals various characters motives, and the basic driving force of Resident Evil 6. Check out the trailer after the jump for full details.
Click to continue reading New Resident Evil 6 trailer reveals new characters, motives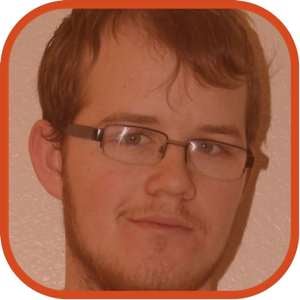 Posted by John Ball Categories: CAPCOM, PlayStation 3, Survival Horror, Trailers, Xbox 360,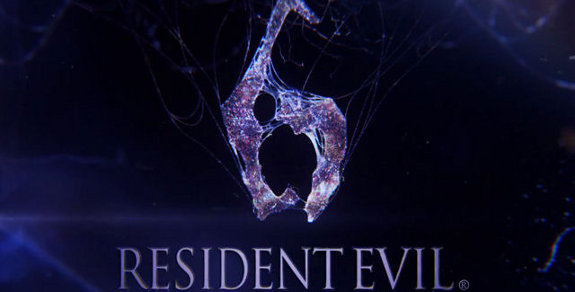 Ah, good old' Resident Evil, what splendorous treasures have you brought us today? The Resident Evil franchise has always been an ambitious one. From its many movies to its glorious games, every zombie fan knows Resident Evil for it gory, buckets o' blood, dramatic action-horror storytelling. Resident Evil 6 is no exception to these defining traits.
Executive producer Hiroyuki Kobayashi, director Eiichiro Sasaki, and producer Yoshiaki Hirabayashi bring you this Resident Evil 6 game trailer and give their own personal opinions about the next game in the franchise. Kobayashi also adds that together with the 150 people working on the game in Japan, the total around the world is 600 - the most anyone has ever worked on any Capcom game in its history. Obviously Capcom is taking this game to the highest achievable level for its fans, which of course we can all appreciate.
Check out the Resident Evil 6 trailer after the jump.
Click to continue reading Resident Evil 6 is Capcom's largest scale game ever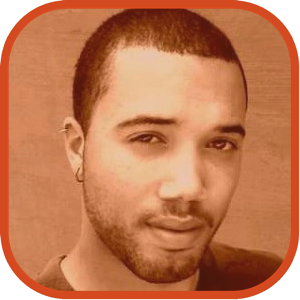 Posted by John Kilhefner Categories: Nintendo, Nintendo 3DS, Portable/Mobile, Survival Horror,
During the Nintendo Conference 2010 in Japan just yesterday, Nintendo revealed a glimmer of hope for fans of the Mega Man Legends series. That is, Mega Man Legends 3 Project has been officially announced in development for the Nintendo 3DS platform. "We have wanted to create a new installment in this series for a number of years," said the title's Executive Producer, Keiji Inafune. "It is great that we now have the opportunity to bring this title to the Nintendo 3DS."
Resident Evil fans will be delighted to know that Resident Evil: The Mercenaries 3D will also be a 3DS title, and will feature missions from Resident Evil 4 and Resident Evil 5. Those familiar with the mercenary modes from these games know that it is a race against the clock to kill as many enemies as you can while racking up points. The Mercenaries 3D will add some new modes and characters from throughout the series into the mix as well. Aside from being a completely 3D experience, the 3DS's WiFi connectivity will allow for online co-op play around the globe.
Check out the video and screens of Mega Man Legends 3 and Resident Evil: The Mercenaries 3D below.

Posted by Paul Hamilton Categories: PlayStation 3, Survival Horror, Trailers, Xbox 360,
Check out the video featuring footage and interviews with developers of the upcoming spook-fest sequel, Silent Hill V. Development of the game has been handed off to The Collective, but they seem to be determined to return the game to territory more akin to Silent Hill 2 than the mixed reception of IV. They've got a pretty solid looking engine running that features a lot of the familiar effects now rendered in real-time plus they've worked to enhance the combat which was always kind of a series weak point.
Unfortunately the interview doesn't dive too deeply into how well The Collective can manage to retain the creeping psychological unease Silent Hill is famous for (versus rival series Resident Evil's shock and gore approach).
Silent Hill V is due sometime in 2008 for PS3 and Xbox 360.
Click to continue reading Silent Hill V Video and Developer Interviews

Posted by Chris Pereira Categories: Action, CAPCOM, E3, PlayStation 3, Survival Horror, Trailers, Xbox 360,
From the Microsoft press conference, we got a much welcomed look at Resident Evil 5, which will be released next year. The graphics are stunning, and the game seems to be following more in the footsteps of Resident Evil 4 as opposed to reverting back to previous entries in the series. That's by no means a bad thing, since Resident Evil 4 was one of the best games released in the past few years, bar none. We still don't know who this protagonist is, but he makes another appearance here. My money is on Chris Redfield, but we'll just have to wait and see.

Posted by Chris Pereira Categories: Action, Adventure, CAPCOM, Casual, Corporate News, Driving, E3, Electronic Arts, First Person Shooters, Internet, Music, Nintendo, Nintendo DS, Party Games, Puzzle, Release Dates, Retro, Sports, Trailers, Virtual Console, Wii,
As with the Microsoft conference before it, I was confined to my hotel Wi-Fi to take in Nintendo's E3 press conference. But, unlike Microsoft's, I'm walking away thoroughly and utterly disappointed. I'm going to go ahead and spoil part of the full story from after the break: there was no mention of Smash Bros. being online. Me = worried much.
Set your expectations low before you view the rest after the break.
Click to continue reading E3 2007: Nintendo's Press Conference Recap And Impressions

Posted by Chris Pereira Categories: Action, CAPCOM, Screenshots, Survival Horror, Wii,
Good news for Wii owners: the upcoming on-rails shooter, Resident Evil: Umbrella Chronicles, will feature co-op play. While it isn't the most exciting concept for a game, Umbrella Chronicles sounds like it'll definitely be worth picking up if you're looking for something to play with a friend on Wii and don't care for mini-games.
This comes way of Famitsu, which has two pages dedicated to the game - scans can be seen on NeoGAF. While you might not be able to read Japanese, you can enjoy the screenshots, some of which feature my personal favorite, Albert Wesker. He always looked so good in those sunglasses.
Read More

| Famitsu via NeoGAF
IGN reports on the latest issue of Famitsu, which has a new spread on Biohazard 4: Wii Edition. The US version was previously hinted at via an accidental leak on the Gamestop website for June; these new details assure gamers that the title is real. The Famitsu article details the new Wiimote functionality in the game. Gamers will use the Wiimote for cursor aiming, the B trigger and a shake of the Wiimote allows the user to reload, and motion-sensitive actions are used for close up attacking. Other features in the Wii version include new beginner-friendly difficulty settings and the additional content from the PS2 release. Finally, for those looking for insight into the upcoming Umbrella Chronicles Wii release, there will be a game trailer included on the disc.
Read More

| IGN
© Gear Live Media, LLC. 2007 – User-posted content, unless source is quoted, is licensed under a Creative Commons Public Domain License. Gear Live graphics, logos, designs, page headers, button icons, videos, articles, blogs, forums, scripts and other service names are the trademarks of Gear Live Inc.