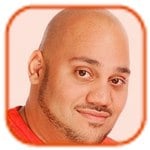 Posted by Andru Edwards Categories: Driving, Microsoft, Xbox Live, Xbox One,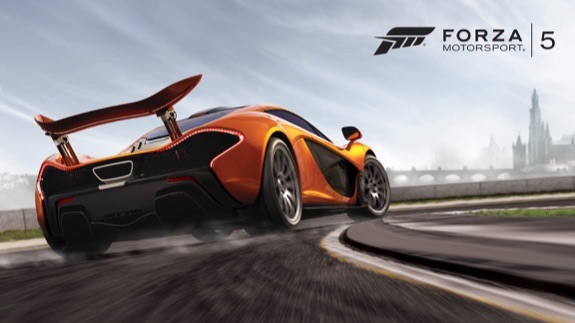 Forza Motorsport 5 is going free this weekend for all Xbox Live Gold subscribers. You'll also need an Xbox One to get in on the action, which starts at 12:01am on Friday and ends on Sunday night. During that timeframe, you'll be able to download Forza Motorsport 5 and play it to your hearts content for the weekend, including all single-player and multiplayer content. DLC add-ons don't come as part of the deal, but still, this is basically like a free rental.
All US residents who spend time playing Forza Motorsport 5 during the free weekend are entered to win a three-day trip to the Forza Motorsport Grand Prix Road Racing Class to be held at the Bondurant School of High Performance Driving.
So, who jumping in to Forza to help pass the time until Destiny arrives next week?
For a peek behind-the-scenes of Forza Motorsport 5, check out our video after the break.
Click to continue reading Xbox Live Gold members get Forza 5 free all weekend long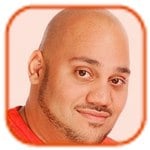 Posted by Andru Edwards Categories: Driving, Nintendo, Release Dates, Wii U,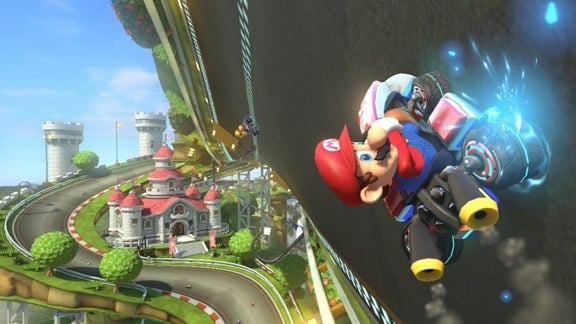 We know, the Wii U has been taking a beating in recent weeks in the press--but Mario Kart 8 is fast approaching, arguably just the second AAA title that will be available for the struggling console (with the first being the magnificent Super Mario 3D World.) While the release date isn't as close as we'd like it to be--we really enjoy throwing those red shells, after all--it's close enough. You'll be able to get your hands on the next home console installment of Mario Kart in May.
That's as solid a date as we've been given from Nintendo President Satoru Iwata, but once we get the exact date, we'll update you guys to let you know when you can get your Mario Kart 8 on. Now, if only Nintendo would finally fix their jumbled online multiplayer...
You can pre-order Mario Kart 8 now.
Click to continue reading Mario Kart 8 races onto Wii U this May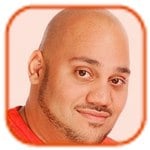 Posted by Andru Edwards Categories: Driving, Nintendo, Nintendo 3DS, Trailers,
Nintendo announced Mario Kart 3DS during its E3 2011 keynote. Nintendo of America President Reggie Fils-Aime took the stage to announce a cluster of upcoming Nintendo 3DS titles aimed at their core audience. Mario Kart 3DS features 3D graphics, and sets itself apart with the ability for gamers to trick out their karts. This one will be available for the 2011 holiday season.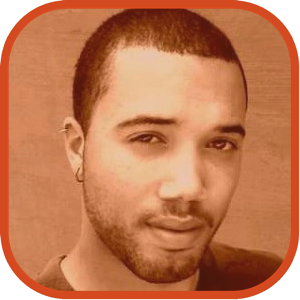 Posted by John Kilhefner Categories: Driving, PlayStation 3,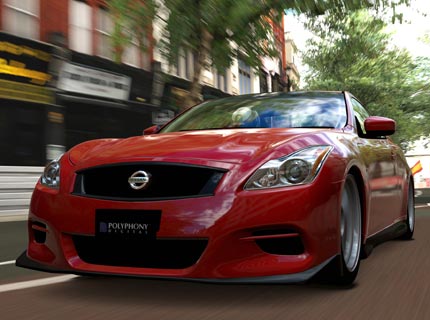 Video games have pushed the boundaries between fantasy and reality since their creation. Each year a game comes along that suceeds in blurring these lines even further - Grand Turismo 5 is one such game. The creators of GT5 even put together a side by side comparison of the actual Nürburgring track and the video game version, and the results are stunning. Check out the comparison video after the jump.
Click to continue reading Gran Turismo 5 looks almost like real life
Read More

| YouTube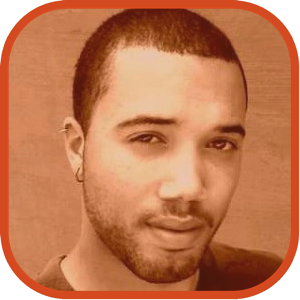 Posted by John Kilhefner Categories: Driving, PlayStation 3, Screenshots,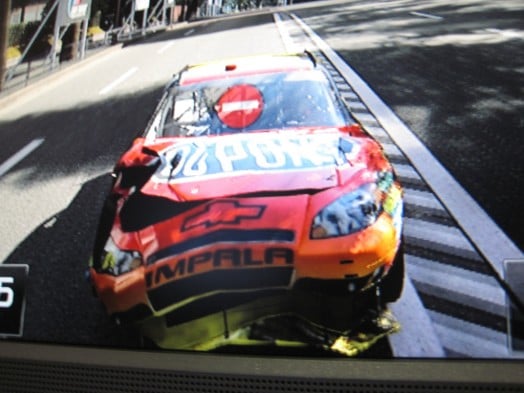 Gran Turismo 5 attempts in-game car damage for the first time. The results? Well, lets just say that they didn't attempt this earlier for a reason. Hopefully they'll get it right by the time the game comes out. Have a look for yourself after the jump and let us know what you think!
Click to continue reading Screenshots of car damage in Gran Turismo 5
Read More

| Photobucket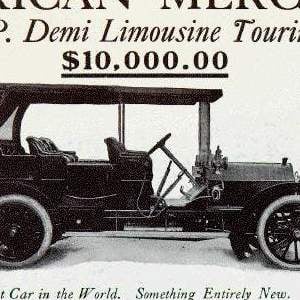 Posted by Drea Avellan Categories: Downloadable Content, Driving, PlayStation 3, PlayStation Network,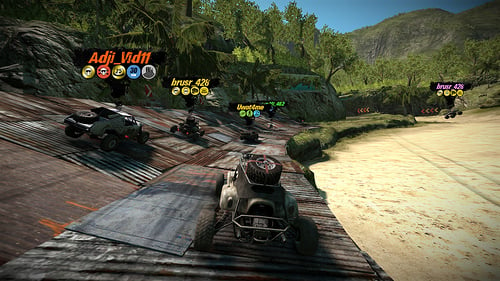 Starting this Thrusday, May 14th, the PlayStation Store will have an exclusive vechicle livery pack available to download every week during the next 8 weeks for the off-road racing game, MotorStorm. These free liveries will features new paint jobs for three vehicles, and the full set will give MotorStorm: Pacific Rift players a cutting-edge new look for every single vehicle class in the game: Mudpluggers, Quad Bikes, Monster Trucks, Rally Cars and more.
Update? Yup, that too. Game Update #2 was just released, and provides a number of useful fixes and updates for MotorStorm Pacific Rift. These include:
Sugar Rush short-cut removed – The short-cut to the left of the "keep right" arrows going into the sugar field was not intentionally included and has been removed
Sugar Rush respawn point fixed – Crashing at a certain point on the track no longer respawns the vehicle in a generous position
Inclusion of Microbadges
Read More

| Playstation.Blog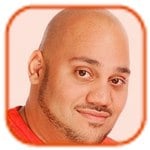 Posted by Andru Edwards Categories: Features, Nintendo, Wii,
Okay, so we've been graced with a copy of Mario Kart Wii a few days early by Nintendo themselves. We've played the game a bit, and will be will be reporting back with our initial thoughts, but for now, we wanted to hit you with an unboxing gallery. We have a bunch of images of the Wii Wheel for you to take a gander at, as well as the box, game disc, and the like. Just a little something to tide you over until Sunday. Go ahead and click on over to our Mario Kart Wii gallery for the images.

Posted by Paul Hamilton Categories: Driving, Internet, Nintendo, Nintendo DS, Wii,
Nintendo's popular arcadey racing game, Mario Kart is inevitably coming to the Wii. When it does, a blurb clipped from the Official Nintendo Magazine UK says it will support 16 players in the popular battle mode.
Mario Kart DS solidified the WiFi features of the handheld unit and it's quite possible that the Wii version is being positioned to do the same.
As with earlier versions the Wii Mario Kart will include updated versions of older tracks (in this case Wii translations of DS tracks) as well as all new racing locations. Mario Kart for the Wii is scheduled to be released next spring.
Read More

| Go Nintendo via Evil Avatar

Posted by Paul Hamilton Categories: Action, Driving, Electronic Arts, PlayStation 3, Xbox 360,
Tom Bramwell has a preview for the upcoming Burnout Paradise that is surprisingly thoughtful and critically considered as far as previews go. He discusses the challenges faced by Criterion Games in re-inventing a popular series practically from the ground up and asks some pertinent questions where they ought to be asked. For example, when the topic of the Crash mode comes up and Criterion mentions that they have scrapped the original concept of the popular mode, Bramwell presses the point, getting Criterion rep Matt Webster to confess they don't yet know exactly how it will all work out:
Asked whether they're opting for a Burnout 3 approach of trying to manoeuvre the car in slow motion between power-ups and Crashbreakers, or a Burnout Revenge "golf swing" of perfect start and target cars, Webster admits it's not all there yet. "We're still throwing ideas around. I think we'll be talking about it more in the coming weeks."
The preview isn't about sticking it to the Burnout devs, though, it reads more like a fan of the series seeing drastic changes and slowly coming to the realization that if executed properly, these could make for a remarkable game. Among the more exciting aspects of Criterion's open-world approach to Burnout is the focus on seamless online play that works the way most gamers prefer, by putting the folks in your Friends list first.
Burnout Paradise is scheduled to hit shelves early next year for Xbox 360 and PS3.
Read More

| Eurogamer

Posted by Paul Hamilton Categories: Adventure, Nintendo, Platformers, Retro, Third Person Shooters, Virtual Console, Wii, Xbox 360, Xbox Live Arcade,
People with virtual currency burning pixelated holes in their alternate reality pockets can check out the Xbox Live Arcade and the Wii Virtual Console this week for some new (or perhaps old) titles. The most exciting offerings this week look to be the Jeff Minter shooter Space Giraffe and the wonderful SNES classic, Super Metroid.
Click to continue reading Console Downloads Feature Space Bounty Hunters and Also Giraffes
Read More

| Nintendo Press Release
© Gear Live Media, LLC. 2007 – User-posted content, unless source is quoted, is licensed under a Creative Commons Public Domain License. Gear Live graphics, logos, designs, page headers, button icons, videos, articles, blogs, forums, scripts and other service names are the trademarks of Gear Live Inc.