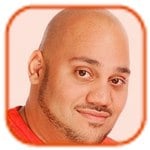 Posted by Andru Edwards Categories: Action, Adventure, Corporate News, Downloadable Content, E3, Features, PlayStation 2, PlayStation 3, Portable/Mobile, PSP, Sony, Sports,
We've got notes galore for you as it pertains to the Sony E3 2008 Media Briefing, and we've also got a full gallery from the event for you as well. As if that weren't enough, we've even got E3 2008 Sony Media Briefing video highlights as well. Anyhow, here's the scoop, live from the Sony event.
Jack Tretton hits the stage after a montage of upcoming games for PS3, PS2, and PSP. He starts joking around and giving a brief history of the Shrine Auditorium. Playstation brand was seeded 15 years ago this week, where Sony decided to create it's own videogame console. He talks about the long-term 10 year strategies employed into the Playstation and Playstation 2. Says there were marquee games for those titles, but they came out years after teh console debut. Same for the Playstation 3. He gives some props to PS3 as well, talking about Blu-ray and the Cell processor.
"We're here to talk about genre-defining kick-ass games" - alright, let's do it. That would be a big change from what Nintendo had to offer us. Games like Metal Gear Solid 4 is the reason why you buy a Playstation 3. Over 75 titles are exclusive to the console. Today Sony has three successful platforms on the market at once. They start with PS3.
Click to continue reading Live from Sony's E3 2008 Media Briefing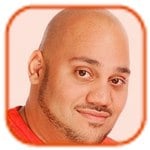 Posted by Andru Edwards Categories: Downloadable Content, Music, PlayStation 3, PlayStation Network, Portable/Mobile, PSP, Puzzle,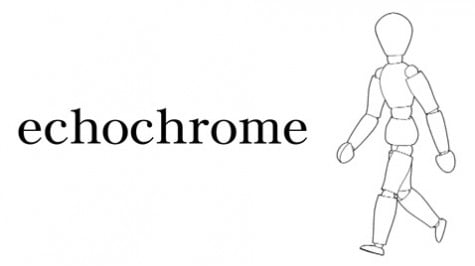 Oh, happy day, echochrome has arrived. In case you've been under a rock, echochrome is a delicious puzzle perspective game, which is simple and deceptive all at the same time. The graphics are simple, the concept is amazing, and we've been waiting for it since last year's E3. It is now here, along with a few other pieces of content - like new Rock Band tracks - on this weeks PlayStation Store update.
Games and Demos
echochrome ($9.99) for PS3
echochrome ($9.99) for PSP
Dark Sector demo (free)
Expansions and Add-ons
Rock Band tracks ($1.99 per track) - "Zero" by Smashing Pumpkins, "Time-Sick Son of a Grizzly Bear" and "Red Tandy" The Mother Hips
Karaoke Revolution Presents: American Idol Encore tracks ($1.49 per track)
Videos
Battlefield: Bad Company "Redford Blog" video
echochrome trailer
Dead Space "Announcement" trailer
Dead Space "Ship Date" trailer
Kung Fu Panda trailer
NBA Ballers: Chosen One TV spot
Turok "Kane Gameplay" trailer
Turok "Bring It" trailer
Themes and Wallpapers
4 echochrome wallpapers
3 Kung Fu Panda wallpapers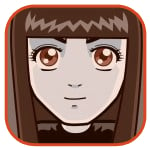 Posted by Sheila Franklin Categories: Corporate News, Downloadable Content, Hardware, PlayStation 3,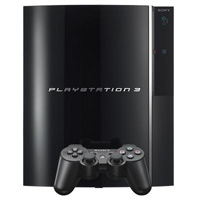 Sony's next PlayStation 3 software update, due out later this month, allows downloading of games, videos, and ring tones. The console is to be updated with Blu-ray Disc Profile 2.0 and BD-Live will be added to the PS3. The update includes "resume play" for both discs and DVD. You can also copy music and images on a PSP and use it as a remote for the PS3.
We certainly are not surprised at this news as we think that Sony has been silently screaming,"Goody, goody, goody!" since the end of the disc war. While this is the first Blu-ray player that can access the Net, Panasonic also plans to release one with BD-Live later in the spring.
Read More

|
Examiner

Posted by Lolita Beckwith Categories: Accessories, PlayStation 3, Portable/Mobile, PSP, Sony,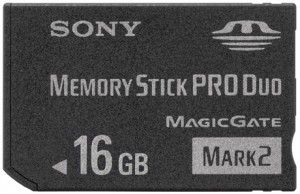 Okay, PSP and PS3'ers, take note…and start saving your pennies now. Why? Because at CES, Sony announced that their 16GB Memory Stick Pro Duo will hit stores in March. That's right, 16GB, four times more the highest capacity Pro Duo currently available. That's way more photos, music, videos, ISOs,
movies and pure fun than ever. The downside? The storage card will cost a whopping $300 USD—more than a PSP itself. Worth it? You make the call.

Posted by Paul Hamilton Categories: Action, Adventure, Portable/Mobile, PSP, Sony, Special Editions,
The next installment in the popular Sony franchise God of War, subtitled Chains of Olympus and a prequel to the original God of War, will be debuting on the PSP March 4, 2008. The news may be a little disappointing for some hoping to add the flagship first party title to Sony's handheld this Christmas, but Sony has also announced that it will be putting out a demo at the end of this month. When the game's official website launched back in April, Sony included the opportunity for North American gamers to sign up for a special UMD-based demo version prior to the game's release.
The limited edition demo will include part of a playable level plus extra goodies including behind-the-scenes footage. A copy of the demo without the extras will be released later this year.
Read More

| GameSpot

Posted by Paul Hamilton Categories: Virtual Console, Wii, Xbox 360, Xbox Live Arcade,
There are six new games to choose from this week on Xbox Live Arcade and Virtual Console, though none of them are original games (which you expect from VC but even XBLA is arcade ports this week). Plus, most of this week's games are relatively inexpensive with one exception.
Games this week include Bonk 3: Bonk's Big Adventure, Adventure Island, Landstalker: The Treasures of King Nole, Donkey Kong Jr. Math, Cyberball 2072 and Fatal Fury Special. Details for the releases are below.
Click to continue reading Xbox Live Arcade and Virtual Console Releases This Week
Read More

| Nintendo Press Release

Posted by Paul Hamilton Categories: Action, Adventure, Hardware, PlayStation 3, Portable/Mobile, PSP, Sony,
A PlayStation 3 and PSP owner has discovered that Liar is playable via the PS3's Remote Play feature on the PSP. This is the first time a Blu-Ray based game is able to take advantage of the feature and is reportedly quite responsive and playable. It has even been suggested that in light of all the flak Lair has taken over its Sixaxis controls, the use of the PSP's analog stick is actually preferable.
What's most curious about the revelation is that it is a revelation at all. This sounds like something Sony would have jumped all over, especially once the disappointing reviews started pouring in.
Read More

| PSP Fanboy

Posted by Steve Van Neil Categories: Corporate News, Microsoft, Nintendo, Nintendo DS, PlayStation 2, PlayStation 3, Portable/Mobile, PSP, Sony, Wii,
According to the latest NPD report, the video game industry generated almost a billion dollars of sales in the month of July. Nintendo's Wii led the charge with an absolutely astounding 425,000 units sold. The Wii was followed by the PS2, which sold 220,000 units. The Xbox 360 sold 170,000 units, once again beating the PS3, which sold 159,000 units. On the portable side of things, the Nintendo DS sold a whopping 405,000 units, while the PSP moved 214,000 units. Overall console sales are up almost 43% from this period last year.
All of this begs the question: Where are people finding the Wii in such great numbers? I haven't seen one in a store since the beginning of the year, but somehow Nintendo keeps selling hundreds of thousands of them every month.
Read More

| Next Generation

Posted by Steve Van Neil Categories: Action, Corporate News, PlayStation 2, PSP, Release Dates, Survival Horror, Take2, Wii,
Rockstar Games found itself in a bit of a pickle earlier this year when the ESRB slapped Manhunt 2 with an Adults Only rating. Most stores balk at selling AO-rated games, but more importantly, Nintendo and Sony refuse to publish them. As a result, the game's original release date of July 10th was scrapped, and much hand-wringing ensued on the part of Rockstar executives wondering just what the hell to do next.
Well, Rockstar's long nightmare appears to be over, as company PR has revealed that Manhunt 2 has been modified, rated M by the ESRB, and will hit North American store shelves this October 31st on PS2, PSP, and Nintendo Wii. "Manhunt 2 is important to us, and we're glad it can finally be appreciated as a gaming experience. We love the horror genre. Manhunt 2 is a powerful piece of interactive story telling that is a unique video game experience. We think horror fans will love it," said Sam Houser, founder and executive producer of Rockstar Games.
There has been no word yet on what content changes were made to the game in order to lock down a Mature rating. And sadly, the game is still banned over in the UK.
Read More

| GameDaily

Posted by Paul Hamilton Categories: Accessories, PlayStation 3, PSP, Sony,
Sony announced in a Leipzig press conference a new digital tuner to be released in early 2008 for the PlayStation 3 that will allow it to display and record TV, effectively turning the console into a PVR. In addition to the PS3 recording and playback functionality, the tuner will also be able to transmit the signal locally or via WiFi to a PSP adding Slingbox-like capabilities to the accessory.
So far there has been no announcement of pricing of the unit, dubbed the PlayTV.
Read More

| Computer and Video Games
© Gear Live Media, LLC. 2007 – User-posted content, unless source is quoted, is licensed under a Creative Commons Public Domain License. Gear Live graphics, logos, designs, page headers, button icons, videos, articles, blogs, forums, scripts and other service names are the trademarks of Gear Live Inc.