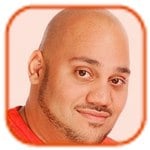 Posted by Andru Edwards Categories: Corporate News, Hardware, Hot Deals, Nintendo, Wii,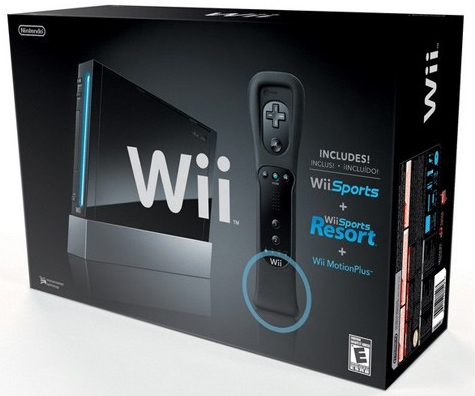 The Nintendo Wii U console is set to drop in just 34 days, and Nintendo is looking to spend this last month enticing buyers with a $20 price drop on its current Wii console. The Nintendo Wii is now priced at $129.99 and includes two games: Wii Sports and Wii Sports Resort alongside a Wii Remote Plus and Nunchuk, all in black. Expect to see the package in stores by October 28th.
Read More

| BusinessWire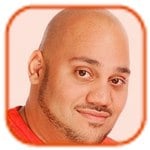 Posted by Andru Edwards Categories: Accessories, Hot Deals, Kinect, Xbox 360,

Today Microsoft has announced a permanent Kinect price cut, bringing the motion controller peripheral down to $109. The change in price is immediate, as you can buy it right now on Amazon for the newly-reduced price tag, which still includes Kinect Adventures, by the way. Kinect also sees price drops in Latin America and the Asia Pacific area, with the exception of Japan.
Read More

| Major Nelson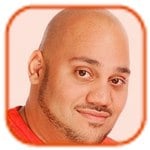 Posted by Andru Edwards Categories: Hardware, Hot Deals, Nintendo, Nintendo 3DS,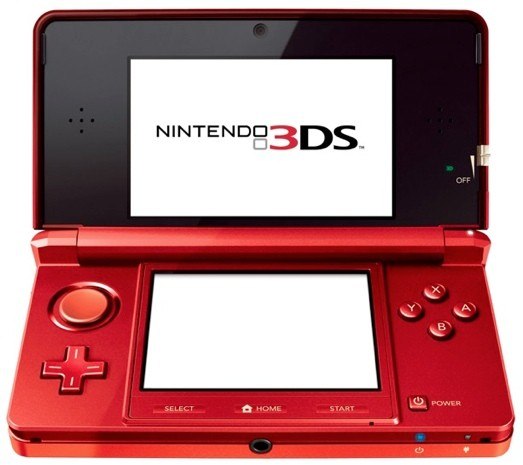 The Nintendo 3DS has not been selling as well as Nintendo had originally hoped, which is a definite change from their previous handheld console releases. It could be that the advertising just can't get across the experience of playing 3D games like holding it in your hands can, but it could very well be attributed to the fact that Nintendo is charging $249 for the console. Well, if it was the price that was holding you back, Nintendo hopes to remove that barrier with a major price cut on the 3DS. On August 12, the price for a new 3DS will go from $249 down to $169. That's a deep price cut, and brings the price much closer in line with the Nintendo DSi. Users who paid $250 will be granted 20 free virtual console games that won't be released to the public--10 NES games and 10 Game Boy Advance titles. That's nice and all, but I'd bet those people aren't thinking that's enough.
Read More

| Nintendo 3DS on Amazon

Posted by Chris Pereira Categories: Corporate News, Hardware, Microsoft, Special Editions, Xbox 360,
As we reported last week the Xbox 360 will be seeing a price drop for each of its three SKUs. The Core model will drop $20 from $299.99 to $279.99, the Premium will drop $50 from $399.99 to $349.99, and the Elite will drop $30 from $479.99 to $449.99. I stand by my statement that this price drop makes little to no sense, because the cost of a Core system plus a 512MB memory card is only $20 less than the Premium now costs.
In related news, the Halo 3 edition Xbox 360's pricing has finally been revealed to be $399.99. Keep in mind it has a 20GB hard drive, which is what comes with the Premium SKU. The Elite has a 120GB hard drive, which can also be purchased a standalone drive for the steep price of $179.99.
Bear in mind, these price drops don't go into effect until tomorrow, Wednesday, August 8, and only in the US.

Posted by Chris Pereira Categories: Corporate News, Microsoft, Rumors, Xbox 360,
Three different images have made their way onto the Internet promoting an Xbox 360 price drop, showcasing sales circulars from Circuit City, Walmart, and Toys 'R Us. The Core system drops $20 to $279.99, the Premium drops $50 to $349.99, and the Elite drops $30 to $449.99. Cheaper prices are nice, sure, but as one NeoGAF poster pointed out, the differential between the Core and Premium systems' prices seem, well, stupid.
When asked what about this makes the Core system (which has long been referred to as the 'tard pack) even more 'tarded, Sho_Nuff82 responded, "Core + 512MB memory card = $330, which is now $20 less than a Premium, that's what." And he has a point.
With the Wii set in stone for the time being at $249.99, it would have made sense to drop the Core system's price down to match that. It would have made for all the more compelling of a reason to pick up a Core for the average consumer. What we have instead appears to really be a 'tard pack.
The only sense that can be made of this is that another price drop is coming later this year, perhaps in November so as to create some buzz before the holiday shopping season.

Posted by Chris Pereira Categories: Corporate News, E3, Internet, PlayStation 3, Sony,
Earlier this morning, reports were spreading across the internet like wildfire when SCEE president David Reeves stated in an interview with GamesIndustry.biz that the 60GB model was going to be discontinued in the US.
How concerned are you about possible criticisms that you should have given European consumers what SCEA has given US consumers, i.e. the option to pay a lower price?

Well, they're not really are they, because what the US are offering from the 1st of August is a USD 599 version with one game. All they're doing is taking their stock in trade that they've got at the moment of the 60GB model, marking the price down and it will all be gone by the end of July.

So once the 60GB is gone, that will be the end of the 60GB then?

In America, yes.
To say there was outrage over this would be a grand understatement. Could Sony really be pulling a fast one and merely replacing the one option for a PlayStation 3 in the US – the 60GB SKU for $599 – with an 80GB SKU at the same price?
Click to continue reading E3 2007: WTF Is Going On? Could The 60GB PlayStation Really Be Discontinued? [UPDATE]

Posted by Chris Pereira Categories: Corporate News, E3, Microsoft, Xbox 360,
In a truncated interview with 1UP (the full version is coming), Microsoft's Shane Kim discussed what he believes is a mass-market price. "If you look back in history—again, it's not just going to follow what's in history—in some cases, 75 to 80 percent of the business gets done $199 and below. … Maybe $249 will be a mass-market price point—but historically, $199 has been when you're talking a PlayStation 2-like install base."
He also went on to say July was an "odd" time to announce a price drop, when referring to the PlayStation 3 price drop. Additionally, Kim even said, "I'm not even sure Sony announced a price reduction, anyway," referring to the fact that there was initially a $499 PlayStation 3 available, and today there is no cheaper option than $499 if you're looking for a new PS3.
It's hinted that a price drop may be in store this year, and to "stay tuned" – Kim acknowledged that this holiday is extremely important for Microsoft to win. So if you're holding off for a price drop to pick up an Xbox 360, don't lose hope just yet.
Read More

| 1UP
Posted by Kyle Ulrich Categories: Corporate News, E3, PlayStation 3, Rumors, Sony,
The once mammoth 60GB PS3 has had its sticker shock peeled, if only partially. At $100 lighter - effective immediately - the urge to grab one is getting harder to resist, and Amazon sales seem to indicate that I'm not the only one who feels that way. Big spenders aren't being ignored, either—the new new 80 gig PS3 (now with 100% less Emotion Engine, the component that allows hardware to power backwards compatibility) hits store shelves next month at $599, packaged with MotorStorm for free.
Unfortunately, things aren't as rosy for Sony elsewhere. The often-rumored-to-be-going-multiplatform Metal Gear Solid 4 seems to be doing just that, at least according to Kazumi Kitaue, Konami's North American and European COO, in an interview with Reuters. Though no specific consoles were named (few choices exist when speculating), the executive questions the impact that the price drop could have, and how the so-far unspectacular sales of the PS3 will hurt their bottom line if they remain exclusive. "With $500, you can buy a personal computer. I don't expect a substantial impact." Amazon begs to differ…
In regards to the yeti that is the Xbox 360 port of MGS4, it remains uncatalogued. For now.
Read More

| 1UP

Posted by Chris Pereira Categories: PlayStation 3, Rumors,
As was first reported by Cheap Ass Gamer, it looks like the PlayStation 3 will be seeing a $100 price drop to $499.99 beginning July 12. Initially, it looked like this might simply be a promotion for the week of the 15th, but GameDaily BIZ has confirmed this with a merchandising manager at one of the world's biggest retailers who wished to remain anonymous.
While the price drop is scheduled across retail to take place on July 12 (which is a Thursday), the first wave of ads won't be seen until July 15. SCEA declined to comment when contacted, but this was bound to happen at one point or another – and with the PS3 losing more and more ground to both the Xbox 360 and Wii each month, something needed to be done.
Assuming this pans out, this puts quite a bit of pressure on Microsoft; the Xbox 360 Elite is still $479.99 and lacks many of the features the PS3 has, such as a Blu-ray player (the Elite doesn't even have an HD-DVD player) and built-in Wi-Fi.
Well, I'm certainly glad I haven't plopped down the $600 just yet. And only about five hours ago I was contemplating gathering the cash to pick one up. This price drop leads me to wonder, though – will the 20GB SKU see a return, meaning that there would be a $399.99 PS3? Or will Sony launch a new SKU with a larger hard drive? We'll know next week when Sony holds its press conference at E3.
Read More

| GameDaily BIZ
Posted by Christopher Sasaki Categories: Hardware, PlayStation 3, Rumors,
Reports earlier this week from the Financial Times indicated that Sony might be considering a price cut for the PlayStation 3, in the wake of less than anticipated sales. Certainly signs seemed to be pointing towards such a drop, with the elimination of the 20GB console in the US and rumors of a PS3 with a larger hard drive resurfacing. Today, however, Sony has made a statement declaring that there are no plans in place for a price drop. Next Generation reports that Sony's statement indicates that the company will let market trends and competition determine their pricing strategy – but that seems to be what the Financial Times suggested would be driving the price drop.
Read More

| Next Generation
© Gear Live Media, LLC. 2007 – User-posted content, unless source is quoted, is licensed under a Creative Commons Public Domain License. Gear Live graphics, logos, designs, page headers, button icons, videos, articles, blogs, forums, scripts and other service names are the trademarks of Gear Live Inc.