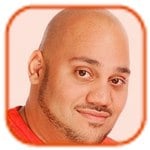 Posted by Andru Edwards Categories: Action, Adventure, Casual, Corporate News, Downloadable Content, Electronic Arts, First Person Shooters, PlayStation 3, Portable/Mobile, Release Dates, Survival Horror, Wii, Xbox 360, Xbox Live Marketplace,
We are seated for the Electronic Arts E3 2008 Media Briefing. We start the conference off right, with a montage of a ton of upcoming EA titles, focusing on some new sports titles, upcoming Sims releases, and a bunch of casual games like Monopoly, Boogie, and Operation (aw yeah!) Of course, Spore is also featured here as well.
John Riccitiello hits the stage to talk about what EA has this afternoon to show us, and he says they won't be doing PowerPoint, statistics, or sales figures. Instead, they are going to focus on the games, and we will be hearing from the people that make the games.
Rod Humble of The Sims Studio comes out to talk about The Sims. He announces Sim Animals. in this game you create groups of animals and their friends, habitat, etc. Some animals are friendly like deer and rabbits, while wolves and bears can stir up trouble. We then get a trailer. We get a baby cub bear interacting with a squirrel, and then a fox joins the fray. It seems that you basically control the game by using the world as your UI, you have a hand similar to Black and White. Will be exclusive to Wii and Nintendo DS in January 2009.
Click to continue reading E3 2008: Live from the EA Media Briefing

Posted by Paul Hamilton Categories: Corporate News, Electronic Arts, Sports,
Peter Moore, long known as the public face of Microsoft's Xbox division, stepped into his new digs as EA Sports president last week and started off saying he wants EA Sports' brand to compete in a broader arena than just the video games market, facing off against general sports brands like Nike and ESPN.
Despite selling millions of copies of its flagship titles each year, EA Sports has struggled to expand effectively and EA seems to be banking on Moore to help them widen their reach. "That could mean broadcast sports, sports camps, the ability to license consumer products around the EA Sports brand," he told the New York Times. Moore is also looking to leverage EA's technology to create social networking and news sites, all centered around sports and of course the EA Sports name. "I think we have an opportunity to aggregate information and bring it to life with video technologies," he said.
"If we look at this connected world we're entering, sports is a sort of social and cultural glue that reaches across the globe," Moore continues. "There is an opportunity for EA Sports to evolve beyond a games brand to become a true global sports and entertainment brand, and I think we can compete there."
Read More

| New York Times via Level Up
Posted by Edie Sellers Categories: Activision, Announcements, Corporate News, Culture, E3, Electronic Arts, First Person Shooters, Microsoft, MMORPG, Music, Nintendo, Nintendo DS, PC, PlayStation 3, Politics, Portable/Mobile, PSP, Release Dates, Reviews, Role Playing Games, Rumors, Sony, Sports, Third Person Shooters, Wii, Xbox 360, Xbox Live, Xbox Live Arcade, Xbox Live Marketplace, GamerAndy,
Finally, now that the dust has settled from E3, we have finally found the time to get our thoughts in order and give you an extra-long episode of GamerAndy Live!
This week, Edie and Hawkes chat up all that happened before E3, during E3, and after E3, including:
OUR E3 COVERAGE
- How Edie spotted Slash, missed Ron Jeremy and got groped by China Doll;
- Edie defends why she thinks Nintendo "won" E3 this year;
- Why Hawkes wasn't as impressed at Killzone 2 as many others;
- Burnout Paradise;
- John Woo's Stranglehold;
- Fallout 3;
- Hellgate: London;
- Katamari Damarcy;
- PGR4;
- Assassin's Creed;
- Why Activision will get sued over Guitar Hero III;
- The big scoop we
almost
had;
- Rumor that E for All may not happen
NEWS
- Peter Moore chucks MS job for EA Sports;
- EA Sports: Hockey-less in '08;
- Chocolate Rain;
- Bully revamped for release on 360 and Wii;
- Wii Fit
- MGS4 coming to 360?
- Shoutouts and Shoutats;
- Problems for Unreal Engine?
- X07 gone;
- Xbox extended warantees;
- PS3 price drop…er, clearance sale;
- The Jaime Kennedy Embarassment;
- South Park's WoW episode nominated for Emmy
Enjoy!

Posted by Chris Pereira Categories: Corporate News, Electronic Arts, Games for Windows, Microsoft, Xbox 360,
The man who has really been the face of Xbox for the past several years, Peter Moore, has just resigned as corporate vice president of the Interactive Entertainment Business. (IEB oversees both the Xbox and Games for Windows divisons.) He has decided to leave for personal reasons and will move his family back to the Bay Area. Don Mattrick, former president of Electronic Arts, will take over and lead the IEB division.
"Peter has contributed enormously to the games business since joining Microsoft in 2003 and we are sad to see him go," said Robbie Bach, president of Entertainment and Devices Division at Microsoft. "Since that time, he presided over the global launch of the Xbox 360, spearheaded a revitalized and rebranded Games for Windows business, and helped steer the console's ascent."
1UP initially reported rumors earlier today that Moore was leaving to head up EA Sports. Microsoft denied the rumors, but there has now been a confirmation from both Microsoft and Moore himself that this is indeed the case.
I wonder what he's going to do about those tattoos…
Read More

| 1UP
Posted by Edie Sellers Categories: Casual, Corporate News, E3, Editorial, Hardware, Microsoft, Nintendo, Nintendo DS, PC, PlayStation 2, PlayStation 3, PSP, Wii, Xbox 360,
It always seems a bit silly to declare a "winner" of E3. It's just so juvenile. This is a complex industry that can't be distilled down to the simple question of "who beat whom."
But we just can't help it, can we?
Comparing the three keynotes this year, however, really is a grab-bag of possible outcomes. All three offered something interesting, and picking a single "winner" this year more than ever depends how you define "winning."
My rundown is after the break.
Click to continue reading E3 2007: The Big Three: Who "Won" E3?

Posted by Chris Pereira Categories: Accessories, Action, Activision, Adventure, Bungie, CAPCOM, Casual, Corporate News, Driving, E3, Electronic Arts, First Person Shooters, Hardware, Microsoft, Party Games, PC, Puzzle, Release Dates, Retro, Role Playing Games, SEGA, Simulation, Special Editions, Sports, Strategy, Survival Horror, Take2, Third Person Shooters, Trailers, Ubisoft, Xbox 360, Xbox Live, Xbox Live Arcade, Xbox Live Marketplace,
Unfortunately, I wasn't able to attend E3 this year – instead, I'm on vacation in Cape Cod, using awful hotel Wi-Fi to watch streamed press conferences. Not the most glamorous way to take it all in, but exciting announcements, great games and new details are welcome no matter how you hear about them.
Here's my personal transcription (in very brief form) of all the announcements and showings, along with some reflection on what Microsoft had to show.
Click to continue reading E3 2007: Microsoft's Press Conference Recap And Impressions

Posted by Chris Pereira Categories: Corporate News, Microsoft, Xbox 360,
Microsoft has announced that if you suffer the ever-dreaded red rings of death (indicated by three flashing red lights), you'll be covered for up to three years following the date of purchase. This is terrific news, but at the same time it was a necessity with the rate of Xbox 360 hardware failures appearing to be extremely high. It was only a matter of time before Microsoft was facing a class action lawsuit from pissed-off consumers. Anyone who has had to pay for repairs that would have been covered by the new warranty will qualify for reimbursement.
The press release stated:
As a result of what Microsoft views as an unacceptable number of repairs to Xbox 360 consoles, the company conducted extensive investigations into potential sources of general hardware failures. Having identified a number of factors which can cause general hardware failures indicated by three red flashing lights on the console, Microsoft has made improvements to the console and is enhancing its Xbox 360 warranty policy for existing and new customers.

Microsoft stands behind its products and is taking responsibility to repair or replace any Xbox 360 console that experiences the 'three flashing red lights' error message within three years from time of purchase free of charge, including shipping costs.
Microsoft execs have chimed in, with an open letter from Peter Moore being posted on Xbox.com and a statement from Robbie Bach appearing in the press release.
"The majority of Xbox 360 owners are having a great experience with their console and have from day one. But, this problem has caused frustration for some of our customers and for that, we sincerely apologize," said Robbie Bach, president of Microsoft's Entertainment & Devices Division. "We value our community tremendously and look at this as an investment in our customer base. We look forward to great things to come."
Big knock on wood – I'm probably one of the three lucky individuals who have a launch console that hasn't failed. Aside from an unfortunate glitch in Oblivion which wrecked a save file of mine, I've had nothing but good times with my Xbox 360.

Posted by Chris Pereira Categories: Bungie, First Person Shooters, Release Dates, Xbox 360, Xbox Live,
With the Halo 3 beta just hours away from release comes this bombshell: Halo 3 will be headed to retailers on September 25 (26 if you're unluckily living in Europe). The beta alone has caused a tremendous whirlwind of press coverage and buzz among the community, and the release of the game is only going to be bigger.
"'Halo 3' is much more than a video game release; it's the biggest entertainment event of the year," said Peter Moore, corporate vice president of Microsoft's Interactive Entertainment Business. "On Sept. 25, we intend to deliver a finale that will go down in entertainment history and leave people around the world with an experience that will be shared and enjoyed for years to come."
Previous proclamations from Microsoft and Bungie placed Halo 3's release this fall, which September 25 certainly qualifies for. Many people, myself included, predicted the game would launch in November, as to avoid the October release of Grand Theft Auto IV, and to be on store shelves by the holidays. Apparently, Microsoft is instead opting to ride on the initial wave of sales in September and October, and then benefit from the holiday shopping season.
Halo 3 will no doubt be working in tandem with Mass Effect in order to counter the onslaught of PlayStation 3 titles that will be seeing release later this year. Expect to see plenty more Halo-branded things in the coming months, too – another Halo novel, the Halo 3 Zune and that limited edition Master Chief Mountain Dew can you see on the right.
© Gear Live Media, LLC. 2007 – User-posted content, unless source is quoted, is licensed under a Creative Commons Public Domain License. Gear Live graphics, logos, designs, page headers, button icons, videos, articles, blogs, forums, scripts and other service names are the trademarks of Gear Live Inc.