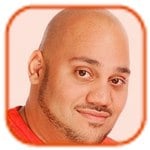 Posted by Andru Edwards Categories: Corporate News, Nintendo, Wii U,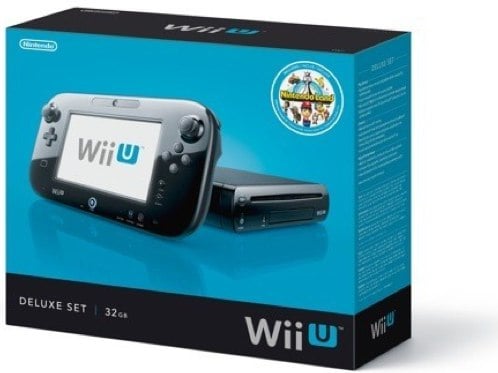 It looks like Nintendo's Wii U, the follow-up to the highly successful Wii, is continuing to falter in terms of sales. In fact, Gamasutra is reporting that it received a tip from someone with access to the latest NPD sales data for January, and it shows Wii U sales were well under 100,000 sold. In fact, it estimates that the number lies somewhere between 45k-59k for January. That is bad. To put that into perspective, the Wii U is not even four months old yet, and it has already sold less in January than the Xbox 360, Playstation 3, or Nintendo Wii sold in any month, ever. Nintendo is going to have to do something about this fairly quickly. The Playstation 4 has already been unveiled, and the next Xbox is reportedly set for an unveiling next month, and you can bet that both of these consoles will offer "true" next-generation experiences.
Read More

| Wii U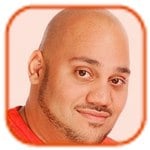 Posted by Andru Edwards Categories: Corporate News, Nintendo, PlayStation 3, Wii, Xbox 360,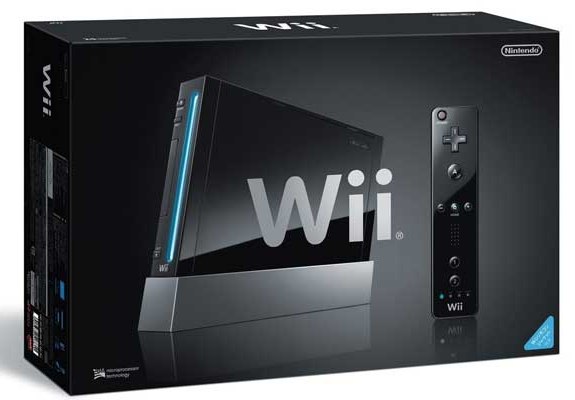 January has just not been a pleasant month for video game sales. At least, that's according to new numbers released by NPD. Total January 2011 sales for gaming accessories, portable systems, and games for PCs and consoles fell to $1.16 billion from last year's total of $1.22 billion. And the $1.22 billion figure for January 2010 is itself a decrease from January 2009 figures, or $1.33 billion in total sales.
Breaking that number out a bit, hardware sales took the biggest year-to-year hit, dropping 8 percent from $353.7 million in January 2010 to $324 million in January 2011. NPD no longer splits this number out into publicly available data for the various console manufacturers; however, Wedbush analyst Michael Pachter said that Microsoft was the only big player to experience year-to-year growth on hardware sales.
According to Pachter, Microsoft sold approximately 332,800 Xbox 360 units, representing a year-to-year growth of 14.4 percent for the company. More than half of the systems sold were also bundled with Microsoft's Kinect accessory.
Nintendo, on the other hand, found its sales down 31.5 percent compared to the same period of time last year. That's a drop from 465,800 Wii consoles sold in January 2010 to 319,000 sold in January 2011. The company still leads the current console market with 34.5 million Wii units sold in the U.S., in total, with Microsoft's Xbox 360 coming in second place at 25.8 million, followed by Sony's PlayStation 3 at 15.7 million.
Click to continue reading Nintendo Wii sales plummet by 31.5 percent from January 2010

Posted by Steve Van Neil Categories: Corporate News, Microsoft, Nintendo, Nintendo DS, PlayStation 2, PlayStation 3, Portable/Mobile, PSP, Sony, Wii,
According to the latest NPD report, the video game industry generated almost a billion dollars of sales in the month of July. Nintendo's Wii led the charge with an absolutely astounding 425,000 units sold. The Wii was followed by the PS2, which sold 220,000 units. The Xbox 360 sold 170,000 units, once again beating the PS3, which sold 159,000 units. On the portable side of things, the Nintendo DS sold a whopping 405,000 units, while the PSP moved 214,000 units. Overall console sales are up almost 43% from this period last year.
All of this begs the question: Where are people finding the Wii in such great numbers? I haven't seen one in a store since the beginning of the year, but somehow Nintendo keeps selling hundreds of thousands of them every month.
Read More

| Next Generation

Posted by Paul Hamilton Categories: PlayStation 3, Sony,
Sony has examined the most recent NPD numbers and, happy with what they saw, are attributing their 61% jump from the previous month's numbers to the PlayStation 3 price drop they announced just prior to E3. They are quick to point out that anticipation for some actual exclusive titles like Heavenly Sword and Warhawk may have helped drive interest in their slow-out-of-the-gate console.
Despite the predictably upbeat tone of Sony's blog post, some have had a less than enthusiastic response to July's NPD numbers since many analysts predicted that Sony was going to beat the Xbox 360's sales in July largely because of the price drop. That the PS3 was still unable to overtake the 360 in sales in spite of a comparatively more affordable price has some worrying that Sony just doesn't have enough market draw to convince consumers to take the plunge. What is plainly obvious now is that Sony drastically overestimated the price the market would bear: It's wallet-busting PS3 has lagged in sales from the beginning while Nintendo's $250 Wii has flown off store shelves consistently for almost a year and as soon as the price went down on the PlayStation, it saw an improvement in units moved.
Read More

| PlayStation Blog

Posted by Chris Pereira Categories: Corporate News, PlayStation 3,
While Dave Karraker may have a difficult job in trying to spin the moronic statements made by seemingly every Sony exec related to the PlayStation, sometimes he just makes things worse. You know, when he goes out on his own and says things like this:
That's kind of a tough question to answer. I am pretty sure if you asked just about any real gamer out there if they would like to have a PS3, their answer would be a resounding "Yes!" I think a lot of this goes back to the proliferation of the Internet, where a very vocal minority can make a lot of noise and potentially alter perceptions of the masses, whether they are accurate or not. A lot of this, naturally, is driven by the media who seem focused on taking swipes at us lately, without taking in the full picture.
Vocal minority? Maybe so, but apparently Mr. Karraker hasn't taken a look at the NPD numbers for last month – the ones where the PlayStation 3 sold an absolutely abysmal 82,000 units. (By comparison, the Xbox 360 sold 174,000 units and the Wii 360,000.) When is Sony going to collectively stop bragging? The reason the media takes so many swipes at Sony is because they seem too caught up in trying to convince everyone that the PS3 is the greatest thing around… without actually backing it up with anything of substance. My advice: shut up and let your games do the talking.
Read More

| GamePro
Posted by Christopher Sasaki Categories: Hardware, Nintendo, Nintendo DS, PlayStation 2, PlayStation 3, PSP, Xbox 360,
The NPD sales data for March has been released, and Gamasutra is reporting on the sales numbers. Overall, the sales data pretty much seemed to follow expectations. The Nintendo DS again showed strong sales, moving over 500,000 units in March. Sunday's release of the latest in the Pokemon series might have the potential to even spike this further in April and May. The PSP sold 180,000; this month's price drop would seem to ensure an increase for April. Of the non-portable consoles, the PS2 continues to have legs, moving 280,000 consoles and outselling all of the current generation platforms. This was probably helped a bit by the release of God of War II, which sold over 833,000 units.
Within current generation platforms, rankings stayed the same. The ever-supply-constrained Wii moved 259,000 consoles; Nintendo has promised more supply, but this may not happen for a few months. The Xbox 360 continued to hold on, with 199,000 units sold, and Sony's sales numbers held relatively steady at 130,000 units.

Read More

| Gamasutra
Posted by Christopher Sasaki Categories: Nintendo, Nintendo DS, PlayStation 3, Wii,
NPD's official video game hardware and software sales numbers for February should be released soon. Michael Pachter of Wedbush Morgan has his predictions ahead of the data, as reported by Gamasutra. His predictions have the Wii leading the PS3 again, with an estimated 350,000 consoles sold verses the PS3's 200,000. The Playstation 2 should still see strong sales numbers, with marginal declines year over year. The Wii numbers seem to reflect the short month along with Nintendo not meeting customer demand; 350,000 seems like a small number to ship into the channel. Pachter also analyzes software sales, pointing to Crackdown, Guitar Hero 2, and Virtua Fighter 5 among the leaders last month.
Read More

| Gamasutra
Posted by Christopher Sasaki Categories: Hardware, Nintendo, PlayStation 3, Wii, Xbox 360,
A Credit Suisse analyst has Nintendo's Wii leading January console sales with 436,000 units, according to a report from Bloomberg news. The report cites January NPD data, and has the Xbox 360 selling 294,000 units with the Playstation 3 trailing with 244,000 consoles sold. Above 200,000 units for January is a decent showing, but it will be hard for Sony to spin its numbers in the face of increasing availability on store shelves. Nintendo, of course, will be happy with their January sales; every indication into the third week of February has the Wii still facing shortages on shelves, so one might expect this trend to continue. While many had dismissed the Wii's new control scheme as a fad, the console's continuing popularity gets harder and harder to deny as the months continue.
Update: The Seattle Post-Intelligencer has comments from both Microsoft and Nintendo here.
Read More

| Bloomberg News
Posted by Christopher Sasaki Categories: Accessories, Hardware, Xbox 360,
NPD continues to report on holiday sales data; this time the research firm tells Next Generation that the Xbox 360 HD-DVD drive has sold 92,000 units since launch. The numbers break down into 42,000 in November and 50,000 in December, or roughly 2 percent of the Xbox 360 install base. With Microsoft claiming that the HD-DVD drive is selling out at retail, this would suggest either that Microsoft is having a hard time producing units or that they are limiting drive production for some other reason. While the HD-DVD drive competes with Sony's Blu-Ray format, the Xbox 360 add-on might also be seeing competition from the Xbox Live Video Marketplace. Even though users can only rent HD movies via the service, owners of the Xbox 360 premium system don't have to pay out for additional hardware. Every PS3 comes with a Blu-Ray drive, so total sales for that format look good, but one will have to look at movie sales rates to get a true indication of the relative popularity of the competing formats.
Read More

| Next Generation
Posted by Christopher Sasaki Categories: Hardware, Nintendo, Nintendo DS, Nintendo Gamecube, PlayStation 2, PlayStation 3, Xbox 360,
December's NPD final numbers have been released, and the video game industry as a whole did remarkably well, selling over $3.7 billion during the final month of the year. According to a GameDaily report, this puts industry growth year-over-year at 27.8%. In hardware, the biggest seller overall was the Nintendo DS, moving over 1.6 million handhelds. This was followed by Sony's "last-generation" console, the PS2, which sold an amazing 1.4 million consoles sold.
For the current generation of consoles, Microsoft's Xbox 360 lead the pack at 1.1 million sold through December, followed by Nintendo's Wii with 604,200 sold and Sony at 490,700. Supply constraints clearly impacted both Nintendo and Sony for their next generation offerings; Nintendo's worldwide launch stretched console supply impossibly thin, and production issues kept Sony from pushing as many consoles to market as they would have liked. Microsoft has to be happy with their totals, maintaining their lead in the face of new competition, and the continued success of the PS2 helps take the sting out of Sony's meager PS3 launch.
On the software side, Microsoft's Gears of War continued to sell well and moved more than 815 thousand units, and clearly helped drive sales of the Xbox 360. Guitar Hero II was a huge seller for the Playstation 2, and the combined sales of The Legend of Zelda: Twilight Princess for the Wii and Gamecube moved over one million sold; Zelda for the Wii continued to have a huge attach rate with Wii console buyers, selling 519,200 units against more than 600,000 consoles.
Overall, each of the three console manufacturers has something to brag about for the month of December, and while the relative sales are interesting now, this is just the beginning of the next console war; most analysts are predicting that the holiday season for 2007 will be when consumers will see how the competition really shakes up.
Read More

| GameDaily
© Gear Live Media, LLC. 2007 – User-posted content, unless source is quoted, is licensed under a Creative Commons Public Domain License. Gear Live graphics, logos, designs, page headers, button icons, videos, articles, blogs, forums, scripts and other service names are the trademarks of Gear Live Inc.