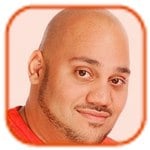 Posted by Andru Edwards Categories: Adventure, Culture, Nintendo,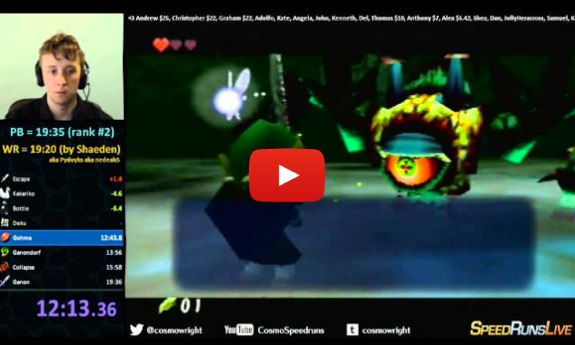 If you wanna see somethingn totally insane, check out this video of Cosmo Wright beating The Legend of Zelda: The Ocarina of Time in under 25 minutes. Wright uses a bunch of glitches found in the game to skip through major portions, but it's impressive nonetheless to see the holes in the game that make such a feat possible in the first place. Check out the full video after the jump.
Click to continue reading Watch Cosmo Wright beat Ocarina of Time in under 20 minutes [Video]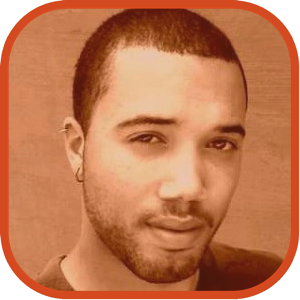 Posted by John Kilhefner Categories: Action, Adventure, Bungie, Culture, Editorial, Features, Fighting, First Person Shooters, Microsoft, Nintendo, Xbox,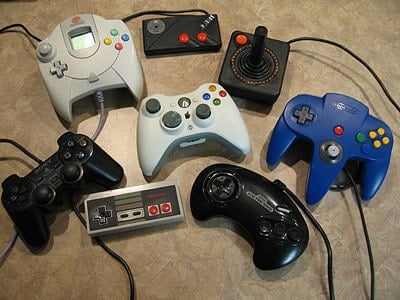 Once in awhile there comes along an experience that shapes the way that we look at things. A video game experience that makes something in your brain tingle. A game where simply a mere melody from its title screen sends nostalgia crawling up your spine. There are a few video games with these kinds of experience that stick out in our minds; not just for being great games, but for their "wow" factors. Sometimes these experiences are shaped by our personal interpretations; i.e. revolving around what was going on in our lives at the time. Therefore, you may have a different top five list, but we can all agree that the following five games helped to shape the way video games are made even to this day.
Click to continue reading The 5 Most Memorable Video Game Experiences

Posted by Chris Pereira Categories: Action, Driving, Nintendo, Puzzle, Retro, Virtual Console, Wii,
Okay, this week's crop of games on the Virtual Console is pretty simple: one game you might care about, and two you shouldn't. Galaga '90 (TurboGrafx16, 1 player, 600 points) is an updated version of the arcade Galaga, so unless you're infatuated with Galaga, chances are it isn't worth your Wii Points. Adventures of Lolo (NES, 1 player, 500 points) is a strange puzzle game that's only going to get in your way of Wave Race 64 (Nintendo 64, 1-2 players, 1000 points). It's two players and was pretty fun in the day, and just happens to be the type of game that still holds up today. If you enjoyed the GameCube sequel, are looking for some VC fun or are a fan of jet-skiing, give Wave Race 64 a look.
Click to continue reading Virtual Console 8/6: Wave Race 64, Galaga '90, And Adventures of Lolo

Posted by Chris Pereira Categories: Action, First Person Shooters, Nintendo, Role Playing Games, Virtual Console, Wii,
The original Paper Mario – which was a straight-up RPG, unlike the recent Wii title – has finally made its way to the Virtual Console in the US. The timing of the release seems a bit odd – you would have thought it should have come out at the same time, if not prior to, Super Paper Mario did. Nevertheless, this was one of the best games on the N64 bar none, so make sure to pick it up for 1,000 Wii Points ($10).
The other two releases are both forgettable, however. Balloon Fight (500 points, NES) and Silent Debuggers (600 points, TurboGrafx16) aren't worth their price tags, and by today's standards, aren't particularly good. Do the sensible thing; buy Paper Mario, and don't waste any points on these two duds.
Click to continue reading Virtual Console 7/16: Finally, We Get Paper Mario In The US

Posted by Chris Pereira Categories: First Person Shooters, Nintendo, Rumors, Virtual Console, Wii, Xbox, Xbox 360, Xbox Live, Xbox Live Arcade, Xbox Live Marketplace,
GoldenEye 007 is one of those titles that most gamers have fond recollections of. Released in 1997, it was the first console FPS that really got it - that is, up until that point, everyone looked at FPSs as something that only worked on PCs. But with a solid combination of single player and multiplayer mayhem, it captured the hearts of N64 owners to the tune of eight million copies sold. It seems only natural that a classic of this caliber would eventually makes its way onto the Virtual Console.
But there's one problem – when developer Rare was sold to Microsoft, the rights to the title became, as Rare put it, "… caught up in a convoluted web of rights the likes of which would make the Weaver from Perdido Street Station jealous. That doesn't mean it won't happen, just that a lot of people with a lot of different perspectives are involved."
Click to continue reading GoldenEye On Arcade Or Virtual Console? "It's Possible," Says Rare
Read More

| Scribes via Cubed3
Posted by Christopher Sasaki Categories: Nintendo, Retro, Virtual Console, Wii,
After last week's weak release on the Virtual Console, Nintendo has followed up with three new titles, each with at least some good points. First, Star Fox 64, is a classic game in the Star Fox franchise, and the last of the series to be fully developed in-house by Nintendo; there aren't a ton of items to collect, the game isn't co-developed by Namco, and the title doesn't mix in some turn-based strategy segments. For 1,000 Wii points, gamers get classic Star Fox style gameplay. Other releases are platform-based games, including the original Teenage Mutant Ninja Turtles on the NES, which was a decent game for a licensed title, and Dragon's Curse for the Turbografx-16. Dragon's Curse, a conversion of a previous Sega Master System game also offers some unique gameplay for a platformer of that era.
The full press release continues below.
Click to continue reading Star Fox Launches On Virtual Console
Posted by Christopher Sasaki Categories: Nintendo, Retro, Virtual Console, Wii,
Highlighting this week's Virtual Console releases is Nintendo's classic The Legend of Zelda: Ocarina of Time. Ocarina, of course, dealt with some controversy during its release due to the number of perfect scores the game received, and the game is still the highest ranked entry on Gamerankings.com. While gamers might dispute the "perfect" score, this entry of the franchise brought Zelda into full 3D for the first time, and is one of the best entries in the series. At 1000 Wii Points, this release is a bargain; the Wii-compatible Gamecube Ocarina releases are selling for above $30 on eBay. Two other titles hit the Virtual Console this week as well, Bio-Hazard Battle for the Genesis at 800 points, a decent side-scrolling shooter, and Chew-Man-Fu the Turbografx-16 a bizarre arcade action game with Pengo style gameplay at 600 points.
Read More

| Nintendo
Posted by Christopher Sasaki Categories: Internet, Nintendo, Retro, Wii,
Game site Play-Nintendo has a list of what they claim to be work-in-progress listing of launch titles for Nintendo's Virtual Console service. The list is an interesting mix of titles for the original NES, the Super Nintendo, the Nintendo 64, and a couple of Sega Genesis titles. However, the list might be too interesting, since it reads almost like a fan's dream list of classic games. The appearance of Mortal Kombat on the list is interesting, but with no information about the version, the quality of the title is up in the air. Duck Hunt could be interesting, depending on whether or not light gun support is mapped to the Wii controller. Play-Nintendo's source also indicated that there were to be at least five new titles to launch with the Virutal Console service. It's hard to put a lot of weight behind this listing, since Nintendo is unlikely to make any confirmation of this report, but the list does give gamers an inkling of the potential of the Virtual Console.
Read More

| Play-Nintendo
© Gear Live Media, LLC. 2007 – User-posted content, unless source is quoted, is licensed under a Creative Commons Public Domain License. Gear Live graphics, logos, designs, page headers, button icons, videos, articles, blogs, forums, scripts and other service names are the trademarks of Gear Live Inc.