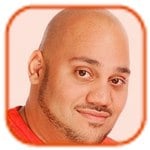 Posted by Andru Edwards Categories: Microsoft, Xbox One,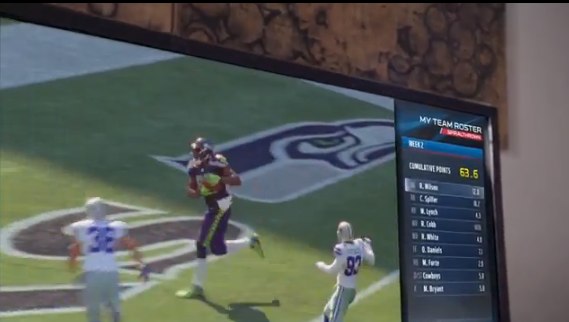 The very first Xbox One commercial is now live, with a major focus on NFL integration and fantasy football features! Check out the full video after the break, and if you haven't already pre-ordered your Xbox One console and you want to make sure you have one on November 22, you can pre-order on Amazon or The Microsoft Store now--just make sure you hurry!
Click to continue reading Watch this: The first Xbox One commercial goes live [Video]
Posted by Max Dickey Categories: Electronic Arts, Hot Deals, PlayStation 3, Sports, Xbox 360,
Today Madden 08, the latest installment in the perennial bestselling series from EA Sports, hits stores around the country. It's available for pretty much every system you can think of, although naturally the big contenders are the technically superior Xbox 360 and PS3 versions. A lot of press in the weeks leading up to this release has noted the framerate differential between the two: the Xbox 360 version runs at 60fps, whereas the PS3 version runs at 30fps. Some might argue that the human eye can only register up to 24fps, so this is a moot point, but many FPS fans swear by blistering framerates and therefore would say that the difference is huge. Whatever side you may take in that debate, word on the street says that the PS3 game does indeed look choppy at times, although it's not a dealbreaker.
The new Madden showcases a big new feature that designates top players at all positions as "Weapons". You might have a fast receiver, a big hitter, and a smart QB, all of whom can outperform their competition in certain areas and are capable of some awesome plays. These designations go a long way toward rendering each team unique, a far cry from old school games where you could only tell an Pro Bowler from a rookie by the number on his jersey. Aside from this new feature, classic Madden gameplay has been tweaked and tightened up based on praise and complaints about previous incarnations to give us more of what we want.
If you're looking to pick the new Madden up soon, take a look at Toys R Us, where you can get any other game in the store for 50% off if you get Madden on the same receipt.
Read More

| Gamespot

Posted by Chris Pereira Categories: Electronic Arts, PlayStation 3, Sports, Trailers, Xbox 360,
Like Christmas or New Year's Day, each year we're presented with a new installment of Madden. Being the only NFL-branded game on the market, it's undoubtedly going to rock the sales charts later this year. But, it'll be facing some stiffer competition now that 2K Games is back (the team behind the, in my opinion, superior NFL 2K franchise) with All-Pro Football 2K8. Regardless, Madden is a force to be reckoned with, and just recently we got to see the first footage of the game.
Looks pretty sweet, but hopefully those one-handed receptions won't be commonplace. It looks like EA is feeling the competition creep up on it and will be looking to really deliver a true next-gen pigskin game later this year.
Posted by Michael Cardiff Categories: Electronic Arts, Nintendo DS, Nintendo Gamecube, PC, PlayStation 2, PlayStation 3, PSP, Sports, Wii, Wireless, Xbox, Xbox 360,
It's that time of year again! Time to go out, be a good little drone, and pick up a copy or three of this year's Madden iteration. This year you'll be able to pick up the ubiquitous franchise on PC (Windows), Playstation 2, Xbox, Xbox 360, Gamecube, DS, PSP, GBA, and yes, even your mobile phone (hey, where's my BeOS version??!?). And of course, when the Wii and PS3 launch in a few months, you can get your Madden on with them too.
The good news is the console versions at least seem to be garnering fairly respectable reviews across the board - IGN.com, Gamespot, and 1up.com all give the franchise fairly high marks (7.7 - 8.5) for its notably improved graphics, online play and added features like Create-A-Player. The bad news, of course, is that you probably won't be able to play the game online for more than about a year and will have to fork out another $60-$70 next year to keep playing.
Still, the popularity of Madden is absolutely staggering - analysts predict that the title could become a million-seller within as little as 5 days, and could earn EA about $210 million in revenue for the year (about 7% of its total annual revenue of $3 billion). Click below for the Reuters news brief.
Read More

| Reuters
© Gear Live Media, LLC. 2007 – User-posted content, unless source is quoted, is licensed under a Creative Commons Public Domain License. Gear Live graphics, logos, designs, page headers, button icons, videos, articles, blogs, forums, scripts and other service names are the trademarks of Gear Live Inc.