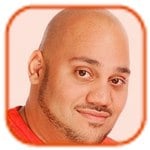 Posted by Andru Edwards Categories: Corporate News, PlayStation 4, Sony,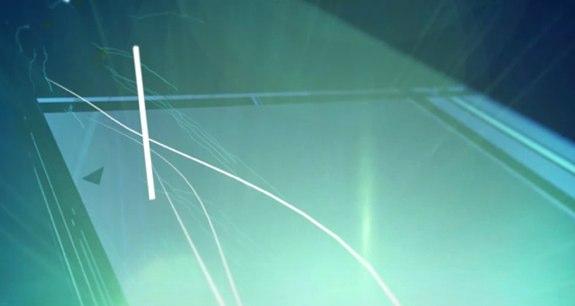 Sony is set to reveal the PlayStation 4 in less than three weeks, on February 20th. According to The Wall Street Journal, not only will we get a look at the PS4 and a rundown of all the new features, which include "more social gaming aspects" and "changes in how users interact with the machine," but gamers can expect to be able to pick up the new PlayStation later this year.
As for the console itself, not much is known--what we do know is that it will likely be powered by an AMD CPU and GPU, which could prove difficult for PS3 backwards compatibility, since the PS3 is powered by Sony's Cell processor. Additionally, although Sony considered shipping the PlayStation 4 without an optical drive, the Blu-ray drive will still be present, because the company believes that games are too big, and broadband not yet fast enough, to rely on hard drive storage and digital downloads.
We'll have all the info for you on the 20th!
Read More

| WSJ
Posted by Christopher Sasaki Categories: Culture, PlayStation 3, Wii, Xbox 360,
For gamers with an Xbox 360 or a Playstation 3, game costs are rising; most games for these new consoles now cost $60, a 20% increase over the previous generation's games. Many developers claim that the increased capabilities of the new consoles and the ever-increasing complexity of developing games have increased budgets to the point where a price increase is inevitable. With game companies needing to sell anywhere from 500,000 to 1 million units to start seeing a profit, the publishing community is becoming increasingly risk averse.
Forbes attempts to break down the $60 that a gamer will spend on a next generation experience like Gears of War. Some of the interesting costs broken out include roughly 45% for art design and programming, about $27 out of the $60 MSRP. Retailers grab another $12 off the top, with wholesale prices ranging at about $48. A little over 10% of the product's cost goes towards console licensing fees; this averages about $7 going to the hardware manufacturer for each console sold. Other cuts go to the publisher, marketing, distribution, and packaging for the game.
Despite the additional cost to the consumer, it seems like game publishers and developers aren't seeing their profitability increase. If game costs do break down like the estimates from Forbes, and game development costs are rising, one has to wonder how long a model like this is sustainable. Nintendo has made a conscious choice not to follow the escalating budget path, while other developers investigate other revenue streams like in-game advertising, downloadable content, and episodic releases.
Read More

| Forbes
Posted by Christopher Sasaki Categories: Culture, Nintendo, PlayStation 3, Wii, Xbox 360,
Market research company Ipsos Insight released the results of a survey conducted on behalf of Immersion Corporation indicating that gamers prefer to have vibration feedback in their gamers. Immersion, of course, is the current holder of a number of patents for vibration function in controllers, and recently won an injunction against Sony for their use of rumble technology. Some have suspected that this may be the reason that Sony's Playstation 3 controllers will not feature rumble support.
So, the ground-breaking news from this survey is that 72 percent of gamers believe that vibration feedback enhances their game experience "most of the time." According to their report, 74 percent of gamers were also unaware that Sony had removed rumble support and 58 percent were disappointed. Somewhat shockingly, 5 percent of the gamers polled would not buy a PS3 if rumble was not included. While many people like the rumble feature, it is hard to believe that this would end up being a deal breaker, despite Immersion's wish that this would be true.
Ipsos also makes some interesting conclusions about the rumble/vibration feature. They claim that gamers are "unaware that this capability must be present in the console to experience vibration feedback with any gamepad controller…" Ipsos doesn't seem to be aware of the genesis of the vibration feedback function. First, there is no indication that this support has been removed from the Playstation 3. Second, if this kind of support had to be built into the console then rumble could never have been added after the fact to the Nintendo 64 or the original Playstation. Certainly, one would have a hard time adding interactive rumble to a game that previously didn't support the feature, but vibration feedback falls into the realm of support for software and the peripherals, not the base console itself.
Still, the survey does feature some interesting numbers about next generation console adoption. Separating the numbers from the vibration bias, it does appear that fewer previous generation console owners are going to be adopting the Playstation 3. The survey showed that among those owners, the marketshare numbers shift to 48 percent Playstation 3 owners, 37 percent Xbox 360, and 15 percent Wii. Ipsos doesn't indicate if the option to purchase one or more consoles was given. Overall, the survey gives some interesting material for discussion, but given the relatively small sample size and the focus on vibration feedback, it is hard to give the survey a lot of weight.
Read More

| Ipsos
Posted by Christopher Sasaki Categories: Culture, Sports, Xbox 360,
In a statement today on Konami's Japanese website, Konami apparently denied the exclusivity of their Pro Evolution Soccer 6 release, declaring:
It has been falsely reported on some websites that KONAMI will release its "Pro Evolution Soccer 6" exclusively for Microsoft's Xbox 360. These reports are not true. KONAMI is currently proceeding with the production of a multi-platform release of "Pro Evolution Soccer 6" so that as many people as possible can enjoy the game.
Gamespot has dug into the statement a little further, but this has only muddied the waters. The actual text of the statement would seem to be refuting any websites that claim that the game will be exclusive to the Xbox 360, and not "next generation" exclusivity as claimed by Microsoft. However, Gamespot's source at Konami indicated that the release was aimed at Microsoft's release specifically. This whole thing very well could come down to a semantic issue, where the marketing-speak that Microsoft chose for their press release conflicted with Konami's understanding, and should be clarified soon.
Update: 1up was able to talk to the series creator, Shingo Takatsuka, and he stated that the exclusivity window would be through the end of the year only, and that a PS3 version of the game was already in development.
Read More

| Konami Japan via Gamespot
© Gear Live Media, LLC. 2007 – User-posted content, unless source is quoted, is licensed under a Creative Commons Public Domain License. Gear Live graphics, logos, designs, page headers, button icons, videos, articles, blogs, forums, scripts and other service names are the trademarks of Gear Live Inc.