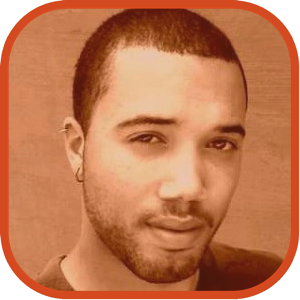 Posted by John Kilhefner Categories: Mods/Hacks, Nintendo, Retro, Xbox 360,
Since Kinect came out there have been some pretty interesting hacks of the technology. The latest one is a retro reprogramming that allows "Yankeyan" to control NES classic Super Mario Bros. using his body as the controller.
"I programmed it to recognize my motions and passed the virtual button presses to the NES emulator," says Yankeyan. "I could have placed a simulated keypad right in front of me that I can press with my hands, but I thought full body gestures were more in the spirit of Kinect. Of course, Mario isn't designed to be played like this, so this is really really hard."
If you listen closely you can hear the sound of Shigeru Miyamoto's Wii controller hitting the floor.
Read More

| Game Informer via Youtube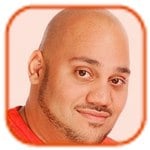 Posted by Andru Edwards Categories: Culture, Nintendo, Retro,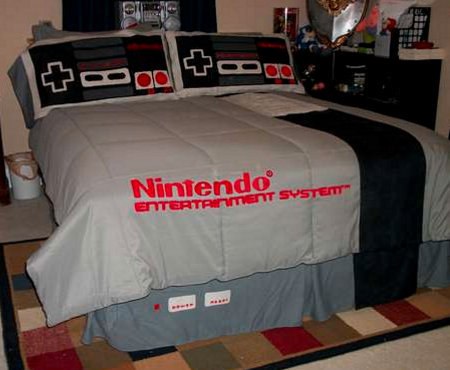 For all you retro NES fans out there that just can't get enough, you've gotta admire the time and effort put into this bedding project that ended up being a surprise birthday gift to one superfan. Extra points for the controller pillows.
Read More

| Instructables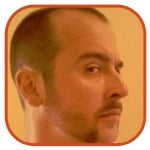 Posted by Finnian Durkan Categories: Culture, Nintendo, PC, Platformers, Retro,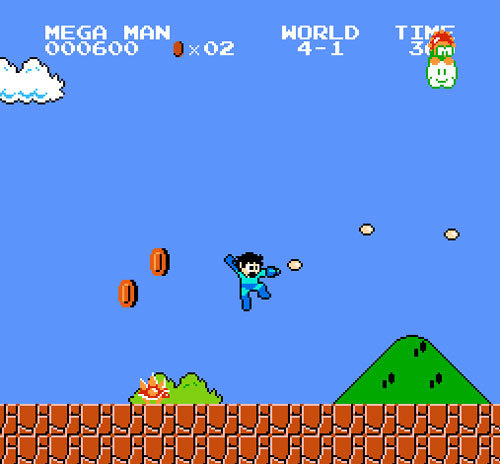 Ever wondered what it would be like to play the classic Super-Mario Brothers NES game using another character? Well newsgrounds.com creator ExplodingRabbit has released a flash version of the classic Super Mario Bros. title, Super Mario Crossover, that allows you to use with Simon Belmont from Castlevania, Link from The Legend of Zelda, Samus from Metroid, Mega Man, and Bill from Contra. All characters maintain their special weapons and characteristics and the game even introduces a few new character features when they interact with the Mario Brothers game environment. Bill gains a 'rapid-fire' ability when he eats a mushroom, Samus can plant bombs when she is in her ball form and even the music changes for each character. This flash game offers the perfect distraction for your 2pm post-lunch food-coma, and may make you wonder why you ever ditched your original NES in the first place.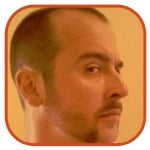 Posted by Finnian Durkan Categories: Culture, Music, Retro,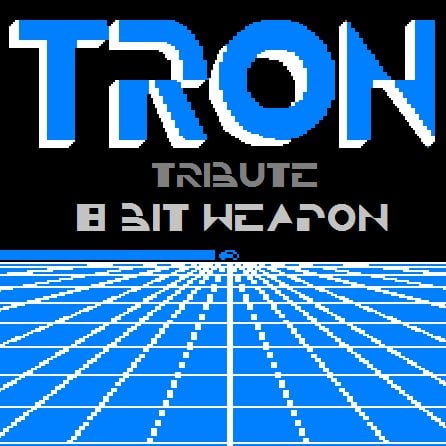 For anyone out there who has been longing—nay, pining—away for remixes of the stripped-down melodies that accompanied their favorite 80's Midway/Capcom/Atari games, then 8-Bit Weapon has the cure for what ails you. The Tron Tribute EP is available for download, and the remixes are based off of the original score by Wendy Carlos for the 1982 film. The EPs samples use sounds from the following systems: Commodore 64, Nintendo NES, Nintendo Game Boy, Apple II, and Atari 2600. Beware: repeated listening may cause you to troll eBay and craigslist for your old Coleco-Vision console. For anyone born after 1985, this may be a little confusing. I know that quarters are like the nickel of the 80's now, but 6-8 of those in your pocket used to mean 2-3 hours at the arcade… What's an arcade? ...I hate you.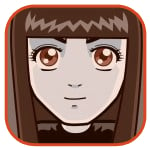 Posted by Sheila Franklin Categories: Nintendo, Retro, SEGA,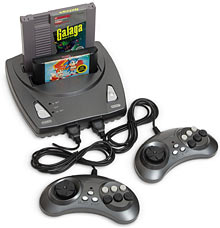 This has to be the ultimate gift for anyone who couldn't get over their first game system. The GEN-X plays both old Nintendo and Sega Genesis games, including Japanese imports, in stereo (depending on the game.) Included controllers work with either system after you have connected it to your TV. At a size of 17 x 15 x 4cm, the GEN-X Game System will set you back $39.99. By the way, the site cautions you about cleaning the contacts on old games and we know for a fact that if you use a gentle metal brush with a gentle hand, it will make Sonic and Mario positively gleeful.
Read More

| Think Geek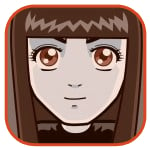 Posted by Sheila Franklin Categories: Nintendo, Puzzle, Retro,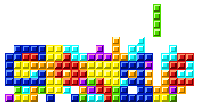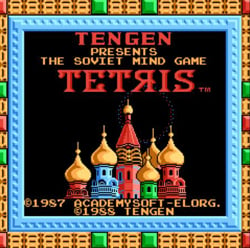 We wondered why we kept seeing the almost intelligible Google logo of late, until we realized it was in honor of 25 years of the puzzle game. If you were one of those who saw it in your head after playing for hours, shame on you. If you weren't, have your own marathon with the David de Niese's unlicensed NES Cafe Tengen Tetris. We bet you will get hooked enough to have your own nightmares.
Read More

| Every Video Game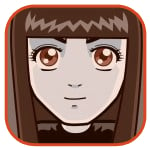 Posted by Sheila Franklin Categories: Accessories, Nintendo, Retro, Wii,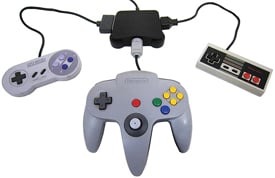 Developer Komodo has teamed with distributors Innex and created a Retro Adapter that lets you connect your NES, SNES or N64 controller (including the Analog Stick) with your Wii console. Plug into an open GameCube port and it will work with both 1st and 3rd party accessories. The Komodo adapter should be making its official debut at the E3 2009 and be available in mid-June for about $20.00.
Read More

| crave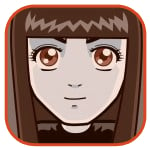 Posted by Sheila Franklin Categories: Nintendo, Portable/Mobile,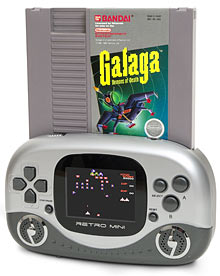 Still have some of those old 8 bit Nintendo games kicking around as coasters? Time to play with them again with the Portable Handheld Retro Mini. The mini system has a 2.4-inch LCD TFT screen, built-in speakers, headphone out jack and comes with (NTSC) video/audio out cables. Stick in 4 AA batteries (not included) and save Zelda again, visit Castlevania or play with the Mario Brothers for up to 8 hours. No cartridges are included with its $49.99 price, but check out your local thrift store or ask your parents as they may have a couple stashed somewhere.
Read More

| ThinkGeek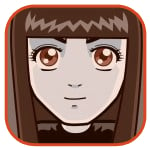 Posted by Sheila Franklin Categories: Fighting, Mods/Hacks, Nintendo,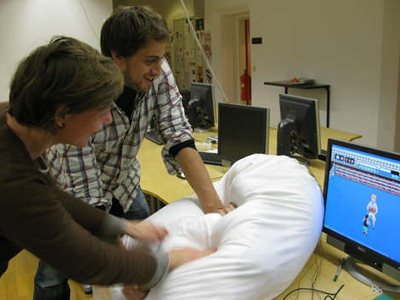 If you dug the old NES game PunchOut, then you will surely like "kirton's" interface. He took a foam filled bag with impact sensors then wired them to a PC game pad. This transfers the impact of the game through an NES emulator. The software also includes visual feedback as the sprite turns pink when hit and an LED indicator flashes. Eventually, he wants to include a strobe light to emulate character disorientation when punched. You can get all the details on Instructables.
Read More

| Instructables

Posted by Lolita Beckwith Categories: Accessories, Culture, Nintendo,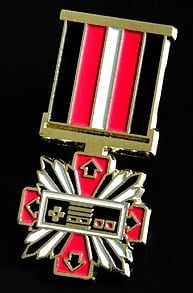 Only a hardcore gamer knows the unique sense of accomplishment felt after reaching "100% completion" on a video game. But when you brag about it, you're likely to get the response "So whaddya want, a medal?" Well, now you can actually have your own gaming medal, courtesy of Supermandolini. The limited edition Console Wars Veteran I medal honors "the memories of endless epic battles, infinite high scores and numerous blistered fingers." The metal badge features a retro NES controller, but we're hoping other consoles will get the medal treatment soon, as we'd love a SNES version. Available for approx. $27 USD.
Read More

|
Supermandolini
via
Retro to Go
© Gear Live Media, LLC. 2007 – User-posted content, unless source is quoted, is licensed under a Creative Commons Public Domain License. Gear Live graphics, logos, designs, page headers, button icons, videos, articles, blogs, forums, scripts and other service names are the trademarks of Gear Live Inc.