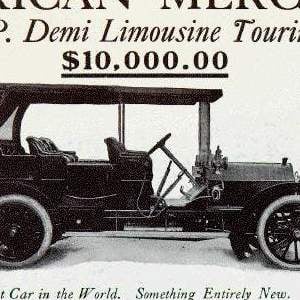 Posted by Drea Avellan Categories: Culture, MMORPG, PC, Sony,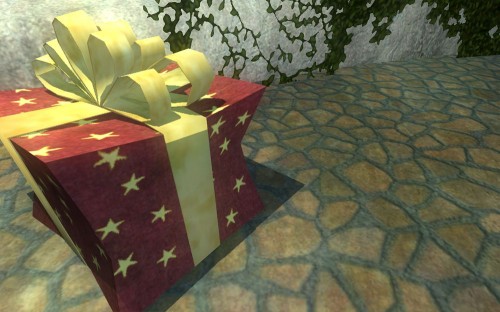 For some of us, video games have become an extension of ourselves. It is only natural that we would want be able to experience the holiday season as our virtual selves as well. Sony Online Entertainment agrees with this sentiment and has launched an online wide winter wonderland within their games including activities, special quests and treats. The games taking part are: EverQuest®, EverQuest® II, Free Realms™, Legends of Norrath®, Pirates of the Burning Sea™, Star Wars Galaxies™ and Vanguard Saga of Heroes®.
Interested in part-taking on winter celebration? Find out all the activities available after the jump.
Click to continue reading Have a Jolly Winter Wonderland with Sony Online Entertainment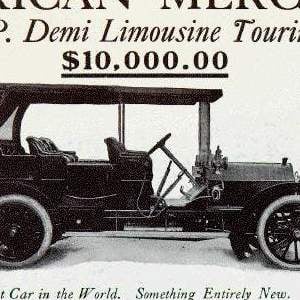 Posted by Drea Avellan Categories: Action, MMORPG, PC, Trailers,
Nexon is gearing up for a new update coming to MapleStory, set to release later this summer. To keep fans of the game excited, they have released a video featuring a new player class coming to the game – Cygnus Knights. The video not only shows off this new class, but also various types of characters MapleStory players may be able to play. In addition, they have also opened dedicated site for the Cygnus Knights and will be continually updated until the expansion.
Read More

| Cygnus Knights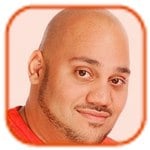 Posted by Andru Edwards Categories: Culture, MMORPG, PC,
TweetCraft brings two obsessive habits together, allowing you to do both at once. That's right, my addicted friends, you can now follow your Twitter friends (like us!) while you play World of Warcraft, thanks to a handy little tool called Tweetcraft. Tweetcraft is an in-game Twitter client that lets you tweet while playing. You can also upload screenshots, and have it send out tweets when you log in to the game, enter an instance, or get an achievement. Yeah, so, it's pretty much a must-have if you are a World of Warcraft-addicted Twitter fanatic. Hit the video above for more on how it all looks and works.
Read More

| Tweetcraft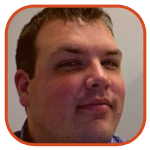 Posted by Aaron Zollo Categories: Action, MMORPG, Role Playing Games,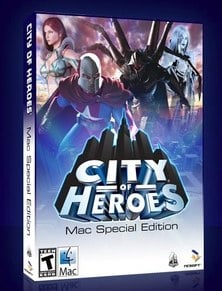 City of Heroes has long been on the PC and now it makes the move to the Mac. The MMORPG is is coming from a pertnership between NCsoft andTransGaming, Inc.
"Players will soon be able to join the battle of good versus evil in the most popular comic book MMO on both the PC and Mac platforms…and in the same game world," commented Brian Clayton, executive producer of City of Heroes for NCsoft West. "Given Mac's fame as a platform for creative people and City of Heroes' unprecedented character customization options, I think City of Heroes is a perfect fit for the Mac gaming community."
You can pre-order the game GameTree for $19.99. You can also sign up for a sneak peak via a beta here.
Read More

| NCsoft

Posted by Chris Pereira Categories: MMORPG, PC, Trailers,
World of Warcraft players, make sure you're prepared for the next expansion – Wrath of the Lich King will contain the Northrend continent, but you'll need to be at least level 68 to venture there. 1UP has tons of details, as the upcoming issue of Games for Windows: The Official Magazine has a cover story with tons of details.
Among what we know is that the new level cap will be 80 and there's a new class – the Death Knight, a Hero Class character. But there won't be any new content for newcomers to WoW, or those that aren't fairly high-end – the original world won't be seeing many changes.
Read More

| 1UP

Posted by Chris Pereira Categories: Features, MMORPG, PC, Screenshots,
NCsoft's upcoming MMORPG Tabula Rasa certainly seems to be shaping up nicely – as well it should be considering how long the game has been in development for. Finally scheduled for release this fall, one of the game's features includes the ability to harness the power of LOGOS (which is what that strange image is to the right). As the developers put it:
In Tabula Rasa, you are a Logos-receptive soldier of the AFS, and are able to learn the language of Logos at shrines throughout the worlds you travel to. Not only can your knowledge of Logos be used to activate special abilities that can help the AFS win this war, but the ancient symbols you uncover can also unlock hidden locations where you can further your training and enhance your skills. Ancient secrets will be revealed to you as you collect more and more Logos to your tablet.
Intrigued? Check after the break for screenshots and a description of the power of LOGOS.
Click to continue reading Everything You Could Want To Know About LOGOS In Tabula Rasa

Posted by Chris Pereira Categories: Features, MMORPG, PC, Screenshots,
We've got an exclusive first look at some of the friendly NPCs you'll be meeting along the way in your journey through Guild Wars: Eye of the North. Eye of the North is the first expansion in the Guild Wars series – prior GW titles were standalone, but connected with one another, whereas Eye of the North will require you to own a previous GW campaign. The prerelease bonus pack is now available, with the game's release set for August 31.
Check after the break for the first ever look at these friends from Eye of the North - longtime Guild Wars fans might spot a familiar face.
Click to continue reading Exclusive: Guild Wars: Eye of the North Friends & Allies
Posted by Edie Sellers Categories: Action, E3, Games for Windows, MMORPG, PC, Role Playing Games,
Here's a quick rundown of what we learned about Hellgate: London as I got a tour of a few levels with Tyler Thompson, Flagship Studio's director of technology.
Platform: PC
Release date: Still shooting for summer 2007 - which, let's face it, is right now. According to Tyler, "We're still working for that. If it takes a little bit longer, then we'll let it take a little bit longer." In industry speak that means, "If you don't see it by August, you'll see it for the holidays."
Look: Flagship Studios, at its top levels, is populated by ex-Blizzard brains, including Diablo creators Erich Schaefer and David Brevik (and don't forget Bill Roper, who played an integral role in the Warcraft, Starcraft and Diablo series). So, think Diablo, but much, much better looking. Tyler told me that the game is in the alpha stage. I'm used to seeing games in alpha looking a bit rough around the edges. This game was, in the levels he toured me, free of jaggies and visual glitches. The word that comes to mind is "shiny." I found it to be very reminiscent of Diablo in look and feel. Of course, bear in mind the tour was guided, which means I only got to see the best looking areas.
The biggest improvement in look, and, ultimately, playability, is the improved camera from Diablo 2. Gone is the fixed, third-person isometric camera in favor of 360-degree, fully rotational viewing.

More after the break.
Click to continue reading E3 2007: Preview: Hellgate: London

Posted by Chris Pereira Categories: MMORPG, PC, Release Dates,
The Lord of the Rings Online has been a major success since its release in April, and as if there wasn't enough content in the game already, MMO subscribers will be in for a whole lot more when the Shores of Evendim update hits on June 13. The best part about it? It's going to be free – as will many of the subsequent updates to the game. Finally, I really feel like my $15 a month is really paying off.
A whole new region will be included, in addition to over 100 new quests, the battle for Helegrod raid, nine entirely new monsters and major enhancements to monster play, the music system, and Champion class. Awesome. Now, if only there were a way to transfer characters from one server to another…
Click to continue reading LotRO's First Content Update Gets Dated

Posted by Chris Pereira Categories: MMORPG, PC,
Guild Wars has been a tremendous success since its inception into the realm of online RPGs several years ago. It has spawned two campaigns in addition to the original, but it was recently announced that future GW campaigns were being canned. In their place would be the first expansion in the series, as well as a full-blown sequel. The expansion – titled Eye of the North – will be unlike the previous releases in that it will require you to own at least one Guild Wars title to play.
Today, gamers have the opportunity to take part in a chat with NC Soft, the developers of Guild Wars. Starting at 4:00 p.m. Pacific / 7 p.m. Eastern on May 11, GameSpy Arcade will be home to an NC Soft chat session. You'll have to head to the GameSpy Arcade LiveWire lobby for the exclusive event about "upcoming developments" in the franchise.
I'm personally a huge fan of Guild Wars, so I'll be in attendance. The game's focus on strategy, as opposed to number of hours played, make it attractive to a whole lot of people. And with NC Soft's promise that future Guild Wars games will continue to be free to play, the MMORPG world and its subscription fees better be worried. 'sup, World of Warcraft?
Read More

| GameSpy Arcade
© Gear Live Media, LLC. 2007 – User-posted content, unless source is quoted, is licensed under a Creative Commons Public Domain License. Gear Live graphics, logos, designs, page headers, button icons, videos, articles, blogs, forums, scripts and other service names are the trademarks of Gear Live Inc.