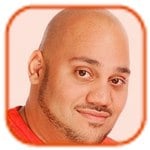 Posted by Andru Edwards Categories: Corporate News, Hot Deals, PlayStation 3, PlayStation Network, Sony,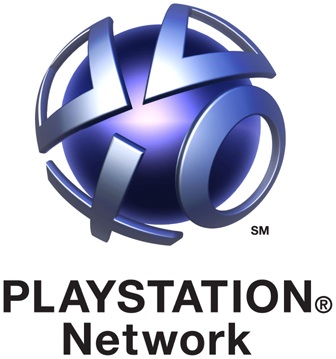 When Sony started restoring its PlayStation network this weekend, it promised a welcome-back consolation package for users who have been patiently waiting for its return since it went dark on April 20.
This afternoon, the company provided some details on what returning users will receive, including free games, movie rentals, and virtual items.
"We developed the program as an expression of our gratitude for your patience, support and continued loyalty during the service outage. From all of us at PlayStation, thank you and welcome back!" Patrick Seybold, senior director of corporate communications and social media, wrote in a blog post. "This package will be made available to all existing registered PlayStation Network and Qriocity users in North America (US and Canada), and will be made available shortly after we have fully restored the service."
What do you get? All PlayStation Network customers can choose two of five PS3 games: Dead Nation; inFAMOUS; LittleBigPlanet; Super Stardust HD; or Wipeout HD + Fury. PSP owners can select two of four games: LittleBigPlanet; ModNation Racers; Pursuit Force; or Killzone Liberation. All games will be available for 30 days after the store is restored and can be kept forever.
Click to continue reading A look at Sony's Playstation Network "Welcome Back" freebie package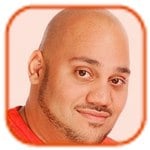 Posted by Andru Edwards Categories: Action, Adventure, Corporate News, Downloadable Content, E3, Features, PlayStation 2, PlayStation 3, Portable/Mobile, PSP, Sony, Sports,
We've got notes galore for you as it pertains to the Sony E3 2008 Media Briefing, and we've also got a full gallery from the event for you as well. As if that weren't enough, we've even got E3 2008 Sony Media Briefing video highlights as well. Anyhow, here's the scoop, live from the Sony event.
Jack Tretton hits the stage after a montage of upcoming games for PS3, PS2, and PSP. He starts joking around and giving a brief history of the Shrine Auditorium. Playstation brand was seeded 15 years ago this week, where Sony decided to create it's own videogame console. He talks about the long-term 10 year strategies employed into the Playstation and Playstation 2. Says there were marquee games for those titles, but they came out years after teh console debut. Same for the Playstation 3. He gives some props to PS3 as well, talking about Blu-ray and the Cell processor.
"We're here to talk about genre-defining kick-ass games" - alright, let's do it. That would be a big change from what Nintendo had to offer us. Games like Metal Gear Solid 4 is the reason why you buy a Playstation 3. Over 75 titles are exclusive to the console. Today Sony has three successful platforms on the market at once. They start with PS3.
Click to continue reading Live from Sony's E3 2008 Media Briefing

Posted by Chris Pereira Categories: Platformers, PlayStation 3, Sony,
In the latest issue of Electronic Gaming Monthly, senior producer on LittleBigPlanet, Pete Wilson, confirmed that LBP is going to be more than just a platformer.
It's funny—I don't think we actually mentioned this previously, but yes, we will certainly have enemies in the game; I think that's a fundamental part of good gameplay," said Wilson. "They will range from little robots that simply roam from left to right to spectacularly complex beasts that pose quite a challenge. We've recently built this big, huge giant, and, as with other objects in the game, he's composed entirely of materials that you wouldn't expect. He's quite intimidating, and shows the possibility of what designers can create.
Sounds pretty sweet. If the game enables you to create enemies, then that throws another major dynamic into the mix.

Posted by Chris Pereira Categories: Casual, Corporate News, Internet, PlayStation 3, Sony, Wii,
GameVideos has posted a video of an interview with Sony Computer Entertainment's Phil Harrison, head of worldwide studios, which took place during this year's E3. 1UP.com's Sam Kennedy and EGM's Dan Hsu talk with Phil about Home, LittleBigPlanet, Madden's 30 FPS woes, the Wii's success, and more.
Be forewarned that if the pronunciation of the word "beta" as "bee-tah" irritates you, you may want to skip the portion pertaining to Home.
Posted by Kyle Ulrich Categories: Adventure, E3, PlayStation 3, Sony, Trailers,
Looking better and better every time we see it, LittleBigPlanet continues to exude charm effortlessly. At Sony's press conference a few days ago a new trailer emerged, this time showing off the depth and ease-of-use of the game's deep well of customization options. Much can be inferred about how limitless the games options are in the scant few minutes the trailer plays. Watch in awe of the next big thing in gaming.

Posted by Chris Pereira Categories: Action, Activision, Adventure, CAPCOM, Corporate News, Driving, E3, Electronic Arts, First Person Shooters, Hardware, Internet, LucasArts, MMORPG, Mods/Hacks, Music, PlayStation 2, PlayStation 3, PSP, Release Dates, Role Playing Games, SEGA, Sony, Special Editions, Sports, Trailers, Ubisoft,
I'm going to come right out and say it: I'm coming away from Sony's presentation more impressed than I was either Nintendo's or Microsoft's. They were very straightforward and showed exactly what we all wanted to see: the games.
In fact, this was one of the more impressive E3 press conferences in recent memory – check inside to find out why.
Click to continue reading E3 2007: Sony's Press Conference Recap And Impressions
Posted by Christopher Sasaki Categories: Action, Culture, Internet, PlayStation 3,
The main software title that Phil Harrison used to demonstrate what he believed to be the key differentiating factors for Game 3.0 was the Media Molecule title LittleBigPlanet. Scheduled for release in 2008, with a demo coming this fall, the title shows off an amazing visual design and overall look-and-feel, with impressive physics modeling as well. But beyond the normal gameplay, Sony's hope for the title is that it will encourage community contributed content in the form of user-designed levels featuring custom designed environments. Overall, the game got a huge response from the GDC keynote crowd and looks to be one of the strongest console-exclusive titles coming to the Playstation 3.
Read More

| 1up
Posted by Christopher Sasaki Categories: Corporate News, PlayStation 3,
Today's GDC keynote presented by Sony's Phil Harrison covered a lot of what Sony believes to be features of the Game 3.0 platform, centered mainly around the feature set that the company has laid out in the PlayStation Home service, but Harrison also talked up the downloadable content that will be available on Singstar for the PlayStation 3 and their big new game LittleBigPlanet. Some of those able to attend the event have been liveblogging the keynote, and are linked below.
Read More

| 1up
Read More

| Gamasutra
Read More

| Mercury News
Read More

| Joystiq
© Gear Live Media, LLC. 2007 – User-posted content, unless source is quoted, is licensed under a Creative Commons Public Domain License. Gear Live graphics, logos, designs, page headers, button icons, videos, articles, blogs, forums, scripts and other service names are the trademarks of Gear Live Inc.