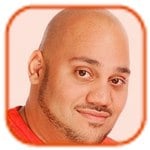 Posted by Andru Edwards Categories: Corporate News, PlayStation 4, Sony,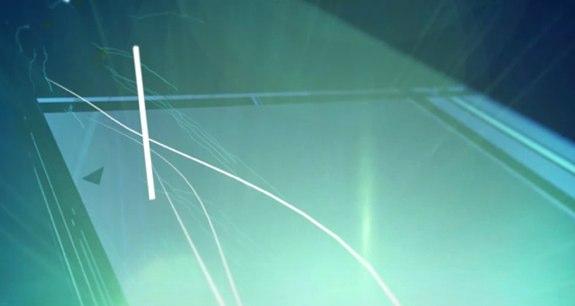 Sony is set to reveal the PlayStation 4 in less than three weeks, on February 20th. According to The Wall Street Journal, not only will we get a look at the PS4 and a rundown of all the new features, which include "more social gaming aspects" and "changes in how users interact with the machine," but gamers can expect to be able to pick up the new PlayStation later this year.
As for the console itself, not much is known--what we do know is that it will likely be powered by an AMD CPU and GPU, which could prove difficult for PS3 backwards compatibility, since the PS3 is powered by Sony's Cell processor. Additionally, although Sony considered shipping the PlayStation 4 without an optical drive, the Blu-ray drive will still be present, because the company believes that games are too big, and broadband not yet fast enough, to rely on hard drive storage and digital downloads.
We'll have all the info for you on the 20th!
Read More

| WSJ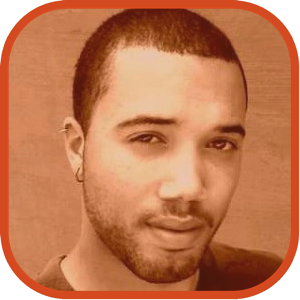 Posted by John Kilhefner Categories: Culture, PlayStation 3, Sony,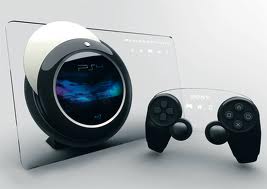 Usually around this time in a console's lifespan we would already be knee deep in talks about the succeeding console, if not already playing it in our homes. However, with the constant updates and improved network capabilities the need for a new console every five years is no longer necessary. Though, Sony's Kaz Hirai did mutter some words about the eventual Playstation 4 system, stating that a "digital future is over ten years away", and the PS4 will definitely not be a download only console à la PSP Go. Hirai noted that this is because "we do business in parts of the world where network infrastructure isn't as robust as one would hope, [and] there's always going to be a requirement for a business of our size and scope to have a physical medium."
Read More

| Eurogamer

Posted by Steve Van Neil Categories: Accessories, Hardware, PlayStation 3, Sony,
At Sony's pre-TGS press conference, Kaz Hirai announced that rumble is coming back to the PS3 in a big way, in the form of the new DualShock 3 controller. Gamers have been clamoring for force feedback ever since Sony first unveiled the PS3's Sixaxis controller sans rumble. We just couldn't properly enjoy shooting aliens without the little vibration [i]telling[/i] us that we were shooting aliens. At any rate, Sony heard the call and is making amends.
"We have not made any changes to its outward appearance and design, but it does have vibration," Hirai said. And fear not, motion control fans…the waggle feature isn't going anywhere. The wizards at Sony have found a way to include both features.
Which brings us to the catch: the DualShock 3 will be available this year, but only in Japan. Everyone else will have to wait until next Spring.
Read More

| Eurogamer

Posted by Paul Hamilton Categories: PlayStation 3, Sony,
Sony Computer Entertainment President Kaz Hirai has been speaking out about the PlayStation 3 including the reported development troubles some studios have had and Sony's commitment to the Japanese market.
Regarding the difficulty in development Hirai said he's seen this before when the PS2 drew similar criticisms early in its lifecycle and that it doesn't concern him. He said to The Official PlayStation Magazine that, in fact, he welcomes the news:
If they came back and told me, 'PS3? We can do this in a heartbeat,' that would be worrying because what it is telling me is that we're not pushing the envelope from a technology standpoint.
In another interview with a Japanese website he said that developers working on cross-platform games ought to take advantage of the PS3's extra capability to give PlayStation owners extra value. For example, "[W]ith the PS3, you've got the Sixaxis controller, or you could utilize the extra capacity provided by Blu-ray to add more levels, put on interviews with the developers or have your videos able to play in 1080p." He said he understood why developers were choosing to work cross-platform considering the cost of making modern games.
Later in the same interview he tried to reassure Japanese gamers that they weren't being overlooked:
Just because the foreign market is bigger than the domestic one, we don't intend to take strategy of just making what would have been considered previously as 'Western games' and saying 'We've got no choice but to do this' to our Japanese users. If we did that, there'd be no point in having the Japan Studio.
Read More

| Develop via Game | Life

Posted by Chris Pereira Categories: Corporate News, E3, Internet, PlayStation 3, Sony,
Earlier this morning, reports were spreading across the internet like wildfire when SCEE president David Reeves stated in an interview with GamesIndustry.biz that the 60GB model was going to be discontinued in the US.
How concerned are you about possible criticisms that you should have given European consumers what SCEA has given US consumers, i.e. the option to pay a lower price?

Well, they're not really are they, because what the US are offering from the 1st of August is a USD 599 version with one game. All they're doing is taking their stock in trade that they've got at the moment of the 60GB model, marking the price down and it will all be gone by the end of July.

So once the 60GB is gone, that will be the end of the 60GB then?

In America, yes.
To say there was outrage over this would be a grand understatement. Could Sony really be pulling a fast one and merely replacing the one option for a PlayStation 3 in the US – the 60GB SKU for $599 – with an 80GB SKU at the same price?
Click to continue reading E3 2007: WTF Is Going On? Could The 60GB PlayStation Really Be Discontinued? [UPDATE]

Posted by Chris Pereira Categories: Action, Activision, Adventure, CAPCOM, Corporate News, Driving, E3, Electronic Arts, First Person Shooters, Hardware, Internet, LucasArts, MMORPG, Mods/Hacks, Music, PlayStation 2, PlayStation 3, PSP, Release Dates, Role Playing Games, SEGA, Sony, Special Editions, Sports, Trailers, Ubisoft,
I'm going to come right out and say it: I'm coming away from Sony's presentation more impressed than I was either Nintendo's or Microsoft's. They were very straightforward and showed exactly what we all wanted to see: the games.
In fact, this was one of the more impressive E3 press conferences in recent memory – check inside to find out why.
Click to continue reading E3 2007: Sony's Press Conference Recap And Impressions
Posted by Michael Cardiff Categories: Accessories, Hardware, PlayStation 3,
Oh Kaz, will your quotes ever cease to amaze? This week, Kaz Hirai of Sony talks to Kikizo about a combo motion-sensing / rumble remote, and while he says it's "possible", he says it would just make those PS3 controllers (which are currently going to cost you $39.99) too darn expensive.
"The issue is trying to isolate the vibration feature from the motion sensors," he said. "Is it technically feasible? Absolutely. But the balancing act that you need to do, is to be able to present the controller to the consumer at an affordable price. We have one controller in the box, but many consumers will want to go out and get an extra controller. To isolate the vibration from the sensing, if that means that the controllers are going to be so expensive, then we're doing the consumer a huge disservice."
That's quite the choice quote, given that Nintendo has managed to offer the package Kaz is talking about, a wireless controller with motion sensing and rumble (need we mention the speaker too?), for the very same price of $39.99. And Nintendo is notorious for not taking losses on their on hardware!
Read More

| Kikizo
Posted by Christopher Sasaki Categories: Internet, PlayStation 3,
Gamespot was able to catch up with Kaz Hirai at the Tokyo Game Show, and get some further details for the US launch that weren't readily apparent from their keynote. Hirai's focus for the US launch seems to be maintaining momentum; having a good set of launch titles is good, but Sony is equally concerned with making sure that the software keeps flowing each additional week past launch. Certainly this has been a problem for console launches in the past, where the Xbox 360 had a number of great launch titles, but follow-on titles really didn't happen until the next year. Similarly, the PSP was heralded for its great launch line-up, but again, Sony didn't have additional A-list titles immediately available post launch.
Hirai's other concerns are console supply. He again reiterated that there should be approximately 400,000 units available for the US launch. He hopes to have 1 million units in the US by the end of the year, and despite Japan's initial shortage, another million plus shipped to Japan. Part of Sony's efforts to get as many PS3 systems into the US will include air freight shipments. Most of these units will be the premium edition; Hirai stated that this is mainly due to the desires of the retail supply chain. Major retailers overwhelmingly wanted the 60GB unit, so that's what consumers are getting. Time will tell to see if this changes with the announcement of included HDMI in every PS3.
Finally, Hirai also confirmed that the PS3 network would be available from day one, supporting online registration, online gaming, and content downloads. Hirai's video interview runs approximately 7.5 minutes and can be viewed on Gamespot.
Read More

| Gamespot
Posted by Christopher Sasaki Categories: PlayStation 3,
Kaz Hirai, CEO of Sony Computer Entertainment America, seems to be making his rounds around the press lately; he talked recently with Gamespot, and over the last couple of days he talked to Dean Takahashi at Mercury News and Daniel Terdiman at c|net. The goal of these interviews seems to be reassuring the public that Sony is still making its milestones as it continues the march towards their November launch, and trying to establish what Sony believes is the value proposition behind their expensive new console. Though Hirai has stated that manufacturing of the PS3 has not started, he reiterates that this does not put them behind schedule. When Takahashi used Microsoft's Xbox 360 as an example, Hirai's response was that Sony has "tighter control on manufacturing." Sony's roots are in electronics manufacturing, so that level of experience will definitely help; however, the Playstation 3 promises to be one of the most complex pieces of electronics that they have made to date with a number of new, untested technologies that may provide challenges that the company did not foresee. Hirai's responses to c|net took a similar tone; they are still on track, and Microsoft's past experiences with console shortages can not be paralleled with Sony's approach.
Hirai also believes that Sony is ahead in the software development phase. He noted that Microsoft had not announced the same number of titles that Sony has at this point, and touted the 27 playable titles that will appear at the Tokyo game show. If rumored leaked memos on the Internet are to be trusted, the US launch promises 19 games, comparable to the launch lineup that hit the Xbox 360. Hirai again touted the supposed advantage that Blu-ray will give Sony in their software titles; Sony really needs consumers to believe that what Sony brings to the table is worth the $100 - $200 premium that the PS3 holds over the Xbox 360.
Finally, the oddest question came from c|net, where they asked if there was a chance of a PS3 version without Blu-Ray; this was basically dismissed by Hirai as a "nonstarter." It will be interesting to see what happens post-Tokyo Game Show, and what the eventual console allotments for the three territories will be.
Read More

| Mercury News
Read More

| c|net
© Gear Live Media, LLC. 2007 – User-posted content, unless source is quoted, is licensed under a Creative Commons Public Domain License. Gear Live graphics, logos, designs, page headers, button icons, videos, articles, blogs, forums, scripts and other service names are the trademarks of Gear Live Inc.