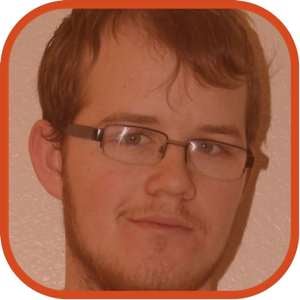 Posted by John Ball Categories: CAPCOM, PlayStation 3, Survival Horror, Trailers, Xbox 360,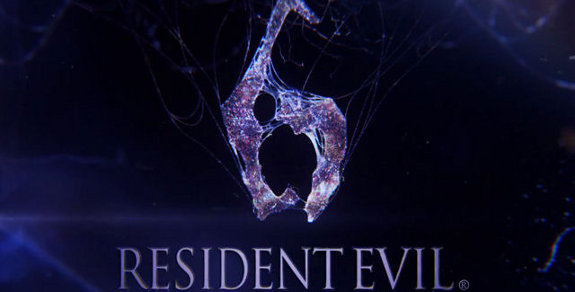 Ah, good old' Resident Evil, what splendorous treasures have you brought us today? The Resident Evil franchise has always been an ambitious one. From its many movies to its glorious games, every zombie fan knows Resident Evil for it gory, buckets o' blood, dramatic action-horror storytelling. Resident Evil 6 is no exception to these defining traits.
Executive producer Hiroyuki Kobayashi, director Eiichiro Sasaki, and producer Yoshiaki Hirabayashi bring you this Resident Evil 6 game trailer and give their own personal opinions about the next game in the franchise. Kobayashi also adds that together with the 150 people working on the game in Japan, the total around the world is 600 - the most anyone has ever worked on any Capcom game in its history. Obviously Capcom is taking this game to the highest achievable level for its fans, which of course we can all appreciate.
Check out the Resident Evil 6 trailer after the jump.
Click to continue reading Resident Evil 6 is Capcom's largest scale game ever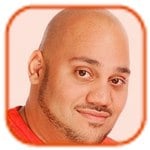 Posted by Andru Edwards Categories: MMORPG, Sony,
Sony Online Entertainment is officially flipping off the servers for its Final Fantasy XIV, Final Fantasy XI, and PlayOnline games and services. Don't worry, they'll be back online in short order. The move comes as a result of Japan's Friday earthquake—and the temporary loss of massively multiplayer online gaming is just one of the fallouts.
"Due to the continuous earthquakes occurring in the eastern regions of Japan since Mar. 11, 2011, the power companies in Japan have encouraged everyone to cooperate by conserving as much energy as possible as it is feared there will not be enough power supply," reads a Sony blog post, published today.
Accordingly, Sony is suspending service for its two Final Fantasy MMOs and PlayOnline starting at 3 p.m. PST today. There's been no indication as to how long the servers will remain offline, though Sony promises that it will update players with additional information as soon as it comes in. Sony plans to leave the servers offline for at least a week, possibly more—the company indicates that it will not be billing players for any time the servers are offline.
Click to continue reading Sony temporarily shuts down Final Fantasy MMO after earthquake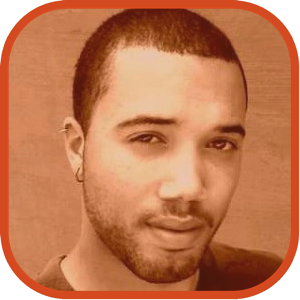 Posted by John Kilhefner Categories: Culture, Hardware, Xbox 360,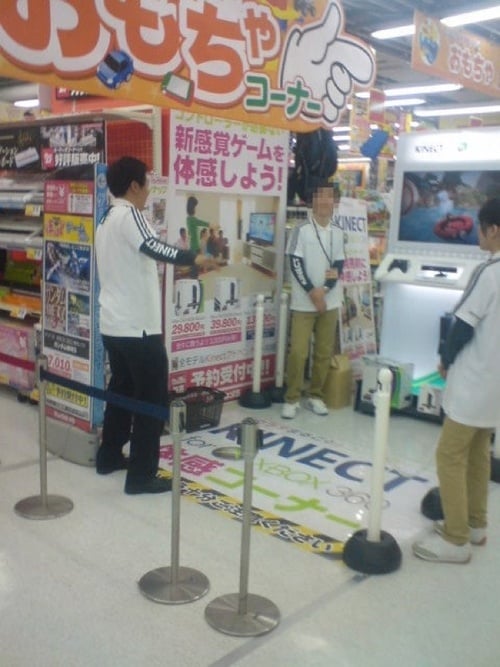 It's no mystery that the Xbox 360 isn't Japan's ideal console. Big name first person shooters like Halo are not hyped up in Japan to nearly the same extent as they are in America. Apparently, it seems that Kinect may too suffer the same fate, as gamers line up to play Gran Turismo 5 and neglect Kinect entirely. While this doesn't necessarily mean Kinect will have a poor launch in Japan, it's not a good foreshadowing of things to come either. Although, the Japanese base is a fairly small one when compared to both the European and American markets, so Japanese producers still have good reason to make Kinect games even if the hardware isn't embraced by the locals.
Click to continue reading Japan not embracing Kinect?
Read More

| Kotaku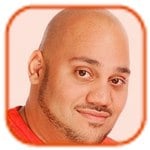 Posted by Andru Edwards Categories: Culture, Nintendo, Special Editions, Wii,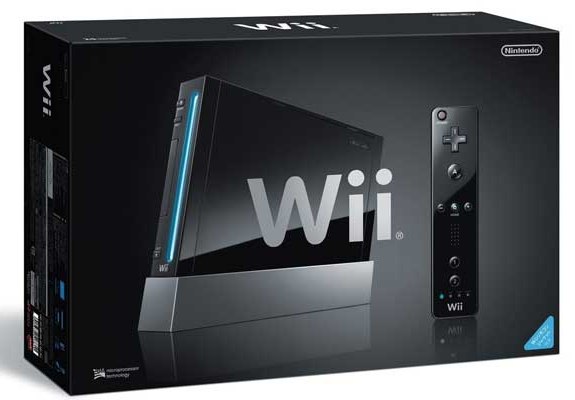 Continuing the trend of Japanese gamers getting the premium Nintendo goods while us in the US just get to watch, Nintendo is set to release a black Wii over in the Land of the Rising Sun. Sure, it's the same console, but the Wii and WiiMote are a shiny black, rather than the glossy white we are all used to. Oh, and here's the box. The black Wii hits Japan store shelves on August 1.
Read More

| NeoGAF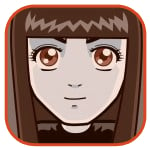 Posted by Sheila Franklin Categories: Nintendo, Wii,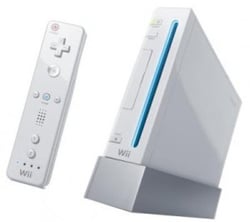 Japan has finally realized the full monetary potential of the Wii. Beginning next year, streaming video will be available through Nintendo and partnering companies. While players are watching some of that content, they will be able to order sushi, pizza, and Japanese and Chinese food. And if Japanese gamers don't know what to order, the roulette mode will randomly make a selection. If it picks pizza, it's time to get back to the Wii.
Read More

| BGR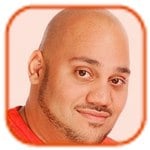 Posted by Andru Edwards Categories: Corporate News, Downloadable Content, Nintendo, Nintendo DS, Portable/Mobile,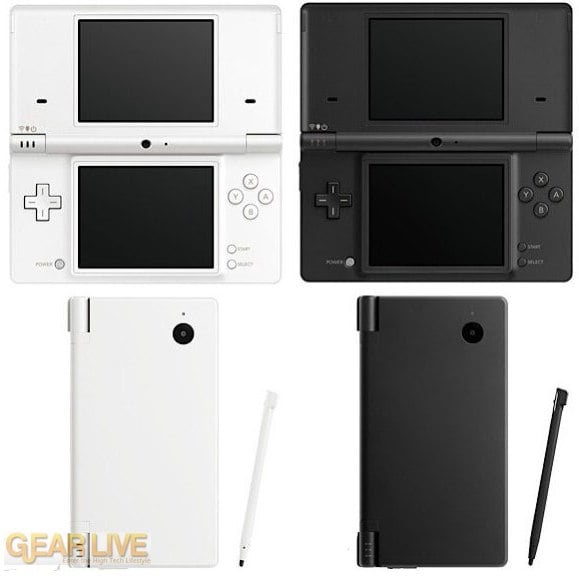 Last week we talked about rumors of a new Nintendo DS, and this morning, those rumors proved to be true. Nintendo CEO Satoru Iwata announced the Nintendo DSi at the company's Fall presentation over in Japan, calling it a "third platform" for the company (where have we heard that before?). It looks fairly similar the the current DS Lite that we all know and love, but there are a few changes that make this one a worthy upgrade. First, it's about 12% thinner, as it has given up its GBA slot. The screens are a bit larger, each being 3.25-inches in size. One of the bigger changes, though, is that the DSi features two cameras. You have one 3 megapixel camera on the outside of the unit, as well a front-facing camera on the inside so that you can take images of yourself.
The Nintendo DSi also has an SD card slot along with internal storage. You can save your photos right to the card, then put that card in your Wii to pull it up in the Photo Channel. Nintendo is even launching the DSi Shop, an online destination for purchasing DSi software, similar to the Wii Shop. You use Nintendo Points, and content will be priced at 200, 500, or 800 points. 1000 points will be included with the purchase of the DSi. The unit will come in either white or black for the time being, and goes on sale in Japan on November 1 at ¥18,900 ($178).
Read More

|
Nintendo DSi product page

Posted by Paul Hamilton Categories: PlayStation 3, Sony,
Sony Computer Entertainment President Kaz Hirai has been speaking out about the PlayStation 3 including the reported development troubles some studios have had and Sony's commitment to the Japanese market.
Regarding the difficulty in development Hirai said he's seen this before when the PS2 drew similar criticisms early in its lifecycle and that it doesn't concern him. He said to The Official PlayStation Magazine that, in fact, he welcomes the news:
If they came back and told me, 'PS3? We can do this in a heartbeat,' that would be worrying because what it is telling me is that we're not pushing the envelope from a technology standpoint.
In another interview with a Japanese website he said that developers working on cross-platform games ought to take advantage of the PS3's extra capability to give PlayStation owners extra value. For example, "[W]ith the PS3, you've got the Sixaxis controller, or you could utilize the extra capacity provided by Blu-ray to add more levels, put on interviews with the developers or have your videos able to play in 1080p." He said he understood why developers were choosing to work cross-platform considering the cost of making modern games.
Later in the same interview he tried to reassure Japanese gamers that they weren't being overlooked:
Just because the foreign market is bigger than the domestic one, we don't intend to take strategy of just making what would have been considered previously as 'Western games' and saying 'We've got no choice but to do this' to our Japanese users. If we did that, there'd be no point in having the Japan Studio.
Read More

| Develop via Game | Life

Posted by Steve Van Neil Categories: Corporate News, Culture, Hardware, Microsoft, Nintendo, PlayStation 3, Sony, Wii, Xbox 360,
In what has become a regular occurrence, Nintendo's Wii handily outsold its closest console competition three-to-one in Japan for the month of August. However, it is interesting to note that the gap between the Wii and PS3 has lessened. In June, Nintendo's console outsold the PS3 six-to-one and four-to-one in June and July, respectively.
Bloomberg reported the final August numbers as follows: Wii at 245,653, PS3 at 81,541, and the Xbox 360 lagging behind at around 11,000. The Wii's August numbers bring the console to a whopping 3.4 million units sold in that country since its launch last year.
Read More

| Next Generation
Posted by Christopher Sasaki Categories: Nintendo, Release Dates, Wii,
IGN is reporting that Nintendo of Japan has revealed the Wii lineup for the rest of 2007. Japanese Wii owners can breath a little sigh of relief – high profile titles Mario Galaxy, Super Smash Brothers Brawl, and Metroid Prime 3: Corruption are slated for release in 2007. North American gamers will have to wait for confirmation on these titles, but a Japan release in 2007 would seem to be a good indication that the same games are on their way to the US as well, particularly Metroid. Nintendo, more than any other hardware manufacturer, relies heavily on their first party line up to carry the console, so getting 13 first party releases, albeit with non-games like Wii Health and Wii Music will help drive demand during the holiday season. Of course, this might be moot if Nintendo can't increase their hardware supply as they have been promising. With third parties still seemingly adjusting to developing for the Wii, Nintendo is going to be the prime software supplier for 2007.
Read More

| IGN
Posted by Christopher Sasaki Categories: Role Playing Games, Wii,
Koei has offered up some new details and images from their new "lifestyle RPG" and exclusive Wii title in Japan. Scheduled for release in that territory this summer, the RPG is quite a departure from the Dynasty Warrior franchise. The RPG's look is definitely on the cute side; beyond its looks, though, appears to be an interesting gameplay system – the game is completely controlled through just the Wii nunchuck controller. The new screenshots hint somewhat at the background story and environments the player can expect, and show a few in-game combat screens. No mention has been made of a localized release, but this seems like the kind of unique title that might do decently on the Wii in the US.
Read More

| GameWatch
© Gear Live Media, LLC. 2007 – User-posted content, unless source is quoted, is licensed under a Creative Commons Public Domain License. Gear Live graphics, logos, designs, page headers, button icons, videos, articles, blogs, forums, scripts and other service names are the trademarks of Gear Live Inc.