Posted by Chris Pereira Categories: Portable/Mobile, Reviews, Role Playing Games,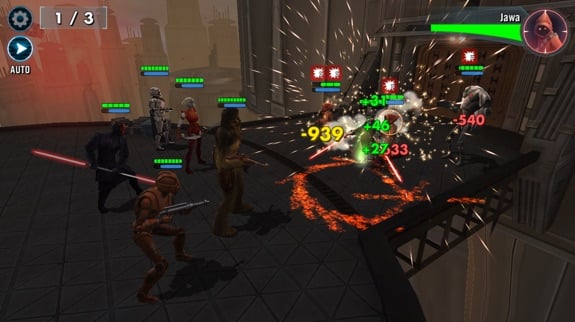 Star Wars: Galaxy of Heroes, a role-playing game released for mobile platforms last fall, initially struck me as a game I could skip without a second thought. It had the appearance of a cheap cash-in meant to capitalize on the launch of Star Wars Episode VII: The Force Awakens. Although I'm not generally not the sort of person to write off a game for being free-to-play (some of my favorite games don't cost a dime to start playing), there's something about the combination of that business model, mobile, and a major franchise that made me assume it was not worth so much as a download.
I was wrong.
Click to continue reading Star Wars: Galaxy of Heroes Is a Surprisingly Great Mobile Game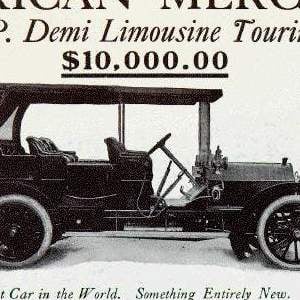 Posted by Drea Avellan Categories: Casual, Editorial, Electronic Arts, Portable/Mobile,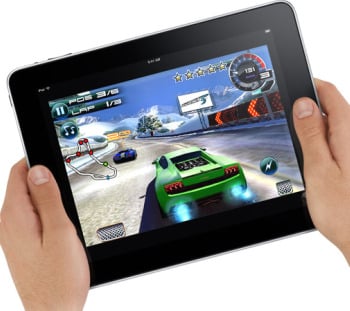 Yesterday, many rumors were put to rest with the release of the Apple iPad. People were excited, joyful, angry, disappointed, or just plain indifferent. Whatever you stance, you had some kind of reaction to Apple's announcement of the iPad. Is it a giant iPhone? A female hygiene product? A cool netbook replacement? That's for you to decide.
Whatever iPad really is, and regardless of what it's competing against, one thing is clear–Apple wants to make a dent in the gaming industry. Developers and publishers were present at yesterday's conference, including Gameloft and Electronic Arts (EA,) to show off their games running on the iPad, including a full-screen version of Need for Speed. EA made its presence clear, by announcing during the presentation they are to support the iPad platform with future titles built specifically for the device. This should come as no surprise to most, as EA has been a huge supporter of the iPhone and iPod touch as a gaming platform.
Click to continue reading iPad: What it means for Apple and gaming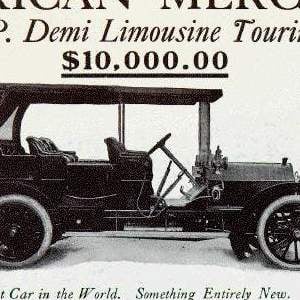 Posted by Drea Avellan Categories: Action, Adventure, Portable/Mobile, Rumors,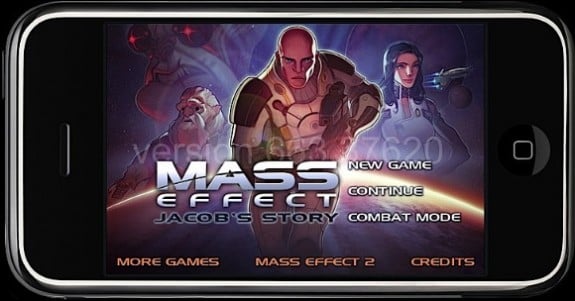 Ok, so maybe the Internet doesn't always lie. Bioware has finally opened up and decided to clear up rumors that came about from an online survey regarding one of their games. Community coordinator Chris Priestly has confirmed that Mass Effect: Jacob's Story is in fact, a title in development for the iPhone and iPod touch.
The game will revolve around a side-story which focuses on one of the new characters for the upcoming title Mass Effect 2—and not a 'bridging' or prequel game as some had speculation. More information for the game will be revealed later this month and my guess is that we will get to see some of this in action at E3.
Read More

| Joystiq

Posted by Alex Lifschitz Categories: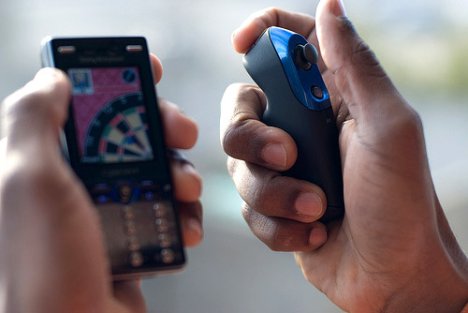 So you may be asking yourself, 'What's a Zeemote?' Firstly, you need to stop talking to yourself in public. It's creepy, and it doesn't work with your trenchcoat. Secondly, the Zeemote is a little whiz-bang doodad for doing analog gaming on your mobile device. Come with me into the land where some of us actually carry one around for a mobile gaming fix while our PSP/DSes are lodged firmly in a crocodile gullet.
Click to continue reading GDC 2009: Zeemote JS1 impressions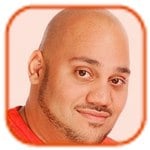 Posted by Andru Edwards Categories: Casual, Downloadable Content, Electronic Arts, Portable/Mobile, Puzzle, Reviews,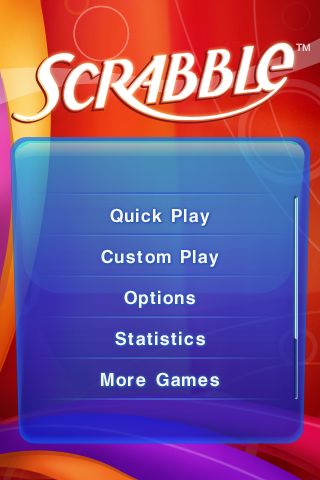 Last year, my interest in Scrabble was brought to life with the release of the Scrabulous Facebook application. It was a good time challenging Facebook friends to old-fashioned word battles, and destroying them all with my superior wordsmithing skills. Or not. If you wanna test me, feel free to challenge me on Facebook. So what's the point? Well, the moment that I saw that EA had released a version of Scrabble for the iPhone and iPod touch, I had to grab it immediately. I mean, an official Scrabble game for the mobile device that I use more than any other? What's not to love about that?
Well, we will tell you. Step on in for our full review of the Scrabble app for iPhone.
Click to continue reading EA Scrabble iPhone review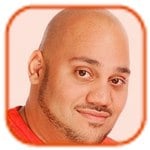 Posted by Andru Edwards Categories: Action, Adventure, Casual, Corporate News, Downloadable Content, Electronic Arts, First Person Shooters, PlayStation 3, Portable/Mobile, Release Dates, Survival Horror, Wii, Xbox 360, Xbox Live Marketplace,
We are seated for the Electronic Arts E3 2008 Media Briefing. We start the conference off right, with a montage of a ton of upcoming EA titles, focusing on some new sports titles, upcoming Sims releases, and a bunch of casual games like Monopoly, Boogie, and Operation (aw yeah!) Of course, Spore is also featured here as well.
John Riccitiello hits the stage to talk about what EA has this afternoon to show us, and he says they won't be doing PowerPoint, statistics, or sales figures. Instead, they are going to focus on the games, and we will be hearing from the people that make the games.
Rod Humble of The Sims Studio comes out to talk about The Sims. He announces Sim Animals. in this game you create groups of animals and their friends, habitat, etc. Some animals are friendly like deer and rabbits, while wolves and bears can stir up trouble. We then get a trailer. We get a baby cub bear interacting with a squirrel, and then a fox joins the fray. It seems that you basically control the game by using the world as your UI, you have a hand similar to Black and White. Will be exclusive to Wii and Nintendo DS in January 2009.
Click to continue reading E3 2008: Live from the EA Media Briefing
Posted by Michael Cardiff Categories: Electronic Arts, Internet, Portable/Mobile, Rumors,
The iPhone looks to be one of the first great, albeit pricy, "convergence" gadgets out there. Running a version of MacOS X that will allow you to surf the web, play 4GB worth of MP3s, watch videos (in near-widescreen format), and make phonecalls, the iPhone holds a lot of promise. Still, nothing's been mentioned yet about the real reason folks will be picking up this $499/$599 monster - it's a new way to play Snood, Solitaire, and Bejeweled on the go!
Apple may not have announced anything yet, but Gamesindustry.biz is reporting that Electronic Arts is in talks with Apple to produce games for the new gadget. EA has already produced games for the ubiquitous Apple iPod, including translations of Mahjong, Mini-Golf, Tetris, and Sudoku built for its click-wheel interface. Given that the iPhone will have a multi-touch interface, a faster processor, and a nice widescreen display, it seems that EA could be able to produce some really advanced content for this piece of hardware. Perhaps a Madden clone where you can draw-out your playbook on the screen? Or a first-person shooter where you aim and shoot with touch-controls? We'll have to wait and see how ambitious EA gets, but it's looking like there's a lot of promise in this platform.
Read More

| GamesIndustry.biz
© Gear Live Media, LLC. 2007 – User-posted content, unless source is quoted, is licensed under a Creative Commons Public Domain License. Gear Live graphics, logos, designs, page headers, button icons, videos, articles, blogs, forums, scripts and other service names are the trademarks of Gear Live Inc.