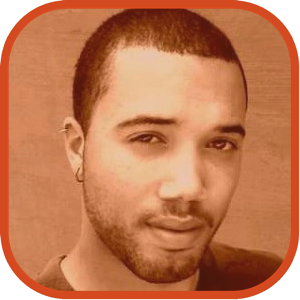 Posted by John Kilhefner Categories: Culture, SEGA, Sony,
September 9th marks the anniversaries of two systems that found their place nestled in the bosoms of video game culture in their own different ways. The PlayStation solidified itself as the first console to reach 100 million units sold (the PS2 has since surpassed this), while the Dreamcast remains a cult favorite among gamers. Both consoles helped to revolutionize the way that video games are played today, and we owe them a bit of gratitude on their American birthdays.
Click to continue reading The shared anniversary of Playstation and Dreamcast
Read More

| Sega Forums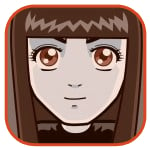 Posted by Sheila Franklin Categories: Portable/Mobile, Role Playing Games,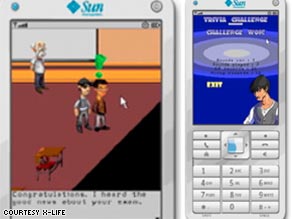 The State Department has invested $415,000 in a cell phone game named X-life. Designed to endear us to the Middle East and Persian Gulf, the game involves four or five hours of play with two modes, student and musician. It attempts to teach English and a bit of U.S. history. Only about 120 have been given away so far. That might be because it only works with Nokia N Series and Sony Ericsson P1i mobile phones or maybe those targeted have better things to do with their time than play games that may appear as propaganda.
Read More

| CNN

Posted by Paul Hamilton Categories: Culture, Editorial, Retro,
Gamers of a certain age, if given half a chance, will gladly recount grand tales of smoky rooms, dimly lit by a few dozen cathode rays where the only sounds are the white noise of competing digitized soundtracks, crude speech sythesizers, blips and bells, pings and whistles and artificial arpeggios rolling down an electronic scale.
The misty sincerity of those gamers who cut their teeth on the quarter-munching cabinets of Space Invaders, Asteroids, Missile Command and Sinistar is almost enough to make one forget what a mess the modern arcade equivalent has become. The gargantuan interface machines with their elaborate weapon approximations and physical demands juxtapose over a likewise spectacular price per play resulting in a hollow shell of what the old guard knew so well. These are not arcades as exist in those guarded memories, they are interactive entertainment experiences: The kind of branded, marginalized speciality device that has been focus tested and trade-show marketed to get the premium floor space right out front in view of the mall concourse is showpiece here.
Even those arcade machines which can still accurately be described as video games compete for the higher-yield ticket-generating skill games (which ironically involve very little skill). Most of those who recall the days when 3D graphics referred to the vector lines of Tempest pass by these modern emporiums. Perhaps they shake their heads a little or make a disparaging comment. Kids these days. Get off my lawn. They don't enter; inside is only heartbreak.
Perhaps what hurts the most is that it is a heartbreak we chose. We have no one to blame but ourselves, for while the arcade as it was may be dead, ultimately it is us who killed it.
We wanted the more valuable entertainment experience. We asked for and then demanded a perfect replica of our arcade favorites that we could play at home from the comfort of our couches. We pressed for more arcade-quality graphics on our home consoles until our set top boxes had visuals that outpaced anything showcased on a standalone machine. We asked for, and received, greater narrative depth in our games and as a casualty for our insistence we killed the arcade—the very entity we now mourn.
Click to continue reading California Extreme Channels a Simpler Time
Posted by Christopher Sasaki Categories: Action, Culture, PlayStation 2, PlayStation 3, Third Person Shooters,
Hideo Kojima talked about the Metal Gear franchise through the years at the GO3 Expo in Australia. Gamasutra covered his speech, an interesting walk through game development starting from the 80s through to his work on Metal Gear Solid 4. From the MSX to the PlayStation 2, it seems Kojima has been bumping against the technological limitations of each platform while trying to refine and evolve his "hide and seek" gameplay concept from the original game. While he offered no real new footage from Metal Gear Solid 4, he did discuss where he wanted to take the conflict in the next iteration of the franchise.
Read More

| Gamasutra
Posted by Christopher Sasaki Categories: Xbox 360,
Next Generation reviews the history of software game publisher Rare, from its beginnings creating games for the Sinclair Spectrum in 1982 to its position as one of Microsoft's lead developers for the Xbox 360. Next year, Rare will have been in the industry for 25 years. In many ways, Rare's fortunes kind of mirror the changes in game development over the years. Initially, Rare focused on releasing massive amounts of titles to market; from 1987 through 1991, Rare released 44 titles. Eventually, Rare's partnership with Nintendo caused some of the Japanese company's development processes to be adopted by Rare, focusing on fewer higher quality releases. Still, it has been a while since Rare has produced an unqualified hit like they had in their hey-day. Their next release will be Viva Piñata, hitting November 1. Rare and Microsoft hope that this game will sell well and turn around Rare's fortunes.
Read More

| Next Generation
© Gear Live Media, LLC. 2007 – User-posted content, unless source is quoted, is licensed under a Creative Commons Public Domain License. Gear Live graphics, logos, designs, page headers, button icons, videos, articles, blogs, forums, scripts and other service names are the trademarks of Gear Live Inc.