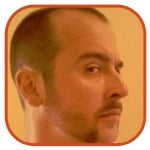 Posted by Finnian Durkan Categories: Action, Bungie, First Person Shooters, Microsoft, Release Dates, Xbox 360,
The trailer for the beta version of the newest addition to the Halo family, Halo: Reach, drops today. From the footage it looks completely insane and has some pretty cool additions to make the multi-player aspects of the game that much more intense. For example, now when you headhunt people they collapse slowly to the floor shooting dozens of flaming skulls out of the tops of their heads. What, that isn't normal? I know when I creep around Seattle in my ninja costume from 5th grade this happens all of the time when I come upon some hapless fool who has wandered into my territory. Well, maybe not quite; replace 'shooting flaming skulls out of the tops of their heads' with 'stare at some idiot dressed in his pajamas from Christmas 1988 who just threw a plastic ninja-star at them'. Yep, that about sums it up. I am so alone.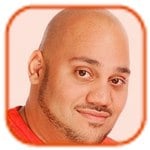 Posted by Andru Edwards Categories: Bungie, First Person Shooters, Microsoft, Screenshots, Xbox 360, Xbox Live,
One of the biggest updates coming in Halo 3: ODST is the addition of the Firefight mode. Firefight lets you team up with three other friends to take on round after round of enemies. It's a nice divergence from the standard Halo 3 multiplayer fare, and makes ODST a very attractive package. I was able to spend about 90 minutes playing Firefight yesterday, and I've gotta say, I can see this being a new favorite. Firefight is to Halo 3: ODST what Horde is to Gears of War 2 - it allows you to team up with friends against a common enemy, and it doesn't end until all four of you are dead at once.
We will have our Firefight impressions up in just a bit, but for now, check out all the screenshots we've amassed of the maps we were able to check out. There are definitely more, but what we've got for you is a look at Crater (Night), Security Zone, and Alpha Site. Have a look at our Halo 3: ODST Firefight Map Screenshot gallery.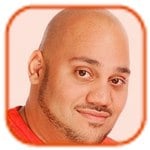 Posted by Andru Edwards Categories: Bungie, Culture, First Person Shooters, Xbox, Xbox 360, Xbox Live,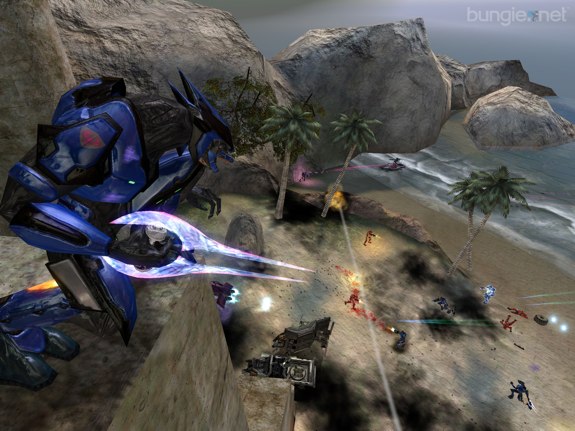 A few days ago we posted an editorial begging Microsoft to fix the Xbox Live friend limit that is currently imposed upon both Xbox Live and Zune users. Well, after years of being vague about it, the truth has finally come out. According to G4, a high-level Microsoft employee has revealed that the reason that the friend limit hasn't increased at all, even after the launch of the Xbox 360, is Halo 2.
Halo 2? Yes. You see, original Xbox games have the friend limit hard-coded into them, and Halo 2 is an original Xbox game. Since it is still so popular, Microsoft thinks they need to keep supporting it. If they increase the friend limit, they need to take Halo 2 offline.
Please, for the love of all that is sane in the gaming world, implore your friends and countrymen to switch to Halo 3, or the upcoming Halo 3: ODST, so that we might have a more social Xbox Live.
Oh, and this still doesn't explain the whole Zune Social thing, and Microsoft's belief that it has to be tied to Xbox Live, for whatever reason!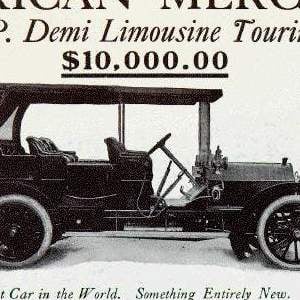 Posted by Drea Avellan Categories: Bungie, Casual, E3, Electronic Arts, First Person Shooters, Microsoft, Nintendo DS, PlayStation 3, Puzzle, Sony, Square Enix,
E3 2009 was a complete overload of news, games and people. But even in the mists of information overload, there were those group of selected games that stood out and kept everyone talking. Regardless if it was a trailer, teaser or an actually playable demo on the show floor, here are some of the game that were so good—they made you want to smack your mother.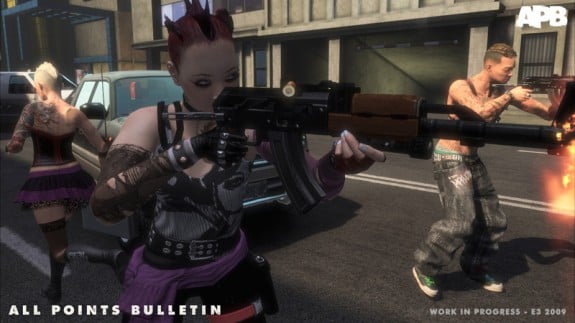 APB
All Points Bulletin (APB) is real time worlds new third-person action game for the PC. Equipped with amazing customization and online play make this game stand out from any other PC game announced.
Splinter Cell: Conviction
Sam Fisher makes a comeback with less emo hair and more kick-ass action. The game is looking amazing and after the only wait, I am extremely excited to play this game.
Click to continue reading E3 2009: Top 10 best games of E3 2009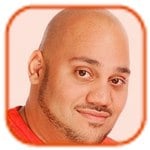 Posted by Andru Edwards Categories: Microsoft, Release Dates, Strategy, Xbox 360, Xbox Live Marketplace,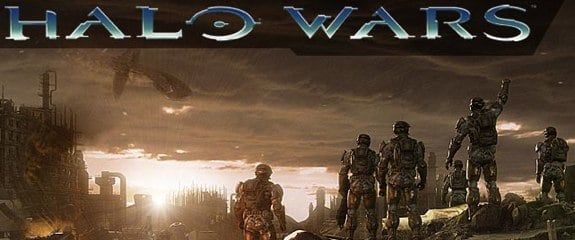 During the CES 2009 keynote, Microsoft announced that the release date for Halo Wars has been moved up, from March 3rd up to February 28th. In case you're clueless about what that is, it's the RTS Halo prequel. Should be fun, despite not being a shooter. Of course, you may want to try it out before committing to purchase, and you'll be able to do just that when the demo hits the Xbox Live Marketplace on February 5th. That'll hold you over until Halo 3: ODST launches, right?
UPDATE: We were just contacted by Xbox PR, and were notified that there was some "confusion" during the keynote, and that Halo Wars is actually still slated for release on March 3 in North America. Oh well.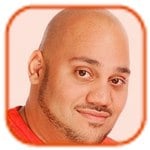 Posted by Andru Edwards Categories: Microsoft, Strategy, Xbox 360,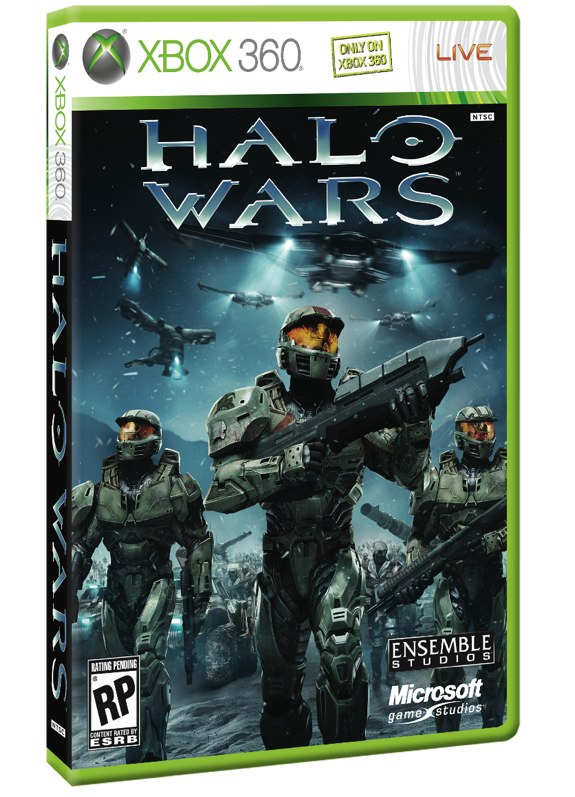 Microsoft just hit us with news that they have released the final box art for the upcoming Halo Wars title, and we figured that you would appreciate us filling you in. Here it is, in all its glory. This is done by the same team that did the Halo 2 and Halo 3 artworks. While we don't yet have a release date for the game, we do know that you should be able to get your hands on Halo Wars in the first half of 2009.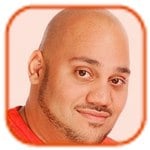 Posted by Andru Edwards Categories: Bungie, First Person Shooters, Microsoft, Xbox 360,
Okay, so, you know how in Halo accidents happen? You overzealously start chucking grenades, only to kill one enemy and two fellow teammates? Well, casualties are a part of battle, but this one takes the cake. Check out the video above to see what, in our opinion, has to be the most innocent Halo betrayal in known history.
Yeah. Got anything better than that?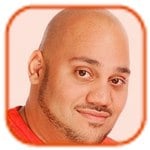 Posted by Andru Edwards Categories: Culture, First Person Shooters, Microsoft, Xbox,
See, it's stuff like this that absolutely blows us away. We've seen a lot of people do some interesting things with LEGOs in the past, but we think this recreation of the Zanzibar map from Halo 2 may take the cake. This was done by a college student who seemingly had way too much time on his hands.
After nearly two years of building and thousands of dollars sunk into my project, it's finished. This is my latest video which details how I made my famous Lego model of Zanzibar from it's very first stage, to the now near completed form. I wanted to make this video so that everyone will get the facts straight. I originally sent the picture and video files that you'll see in this video to Bungie Studios where they incorporated them into the Halo 3 Legendary edition bonus disk.
Check the video for the full scoop, and prepare to be amazed.
© Gear Live Media, LLC. 2007 – User-posted content, unless source is quoted, is licensed under a Creative Commons Public Domain License. Gear Live graphics, logos, designs, page headers, button icons, videos, articles, blogs, forums, scripts and other service names are the trademarks of Gear Live Inc.