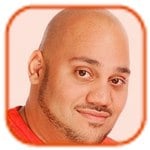 Posted by Andru Edwards Categories: Activision, Corporate News, Music, PlayStation 3, Wii, Xbox 360,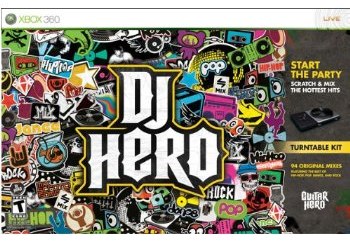 "Due to continued declines in the music genre, the company will disband Activision Publishing's Guitar Hero business unit and discontinue development on its Guitar Hero game for 2011," the company said in its fourth quarter earnings report.
The move also covers "DJ Hero" games, and Activision said it will also stop development on "True Crime: Hong Kong."
"These decisions are based on the desire to focus on the greatest opportunities that the company currently has to create the world's best interactive entertainment experiences," Activision said.
In a FAQ posted on its Web site, Activision said that based on current demand, the company could not profit from the "Guitar Hero" franchise because of licensing and manufacturing costs.
Click to continue reading Activision kills Guitar Hero, DJ Hero, and True Crime

Posted by Alex Lifschitz Categories: Accessories, Features, Music,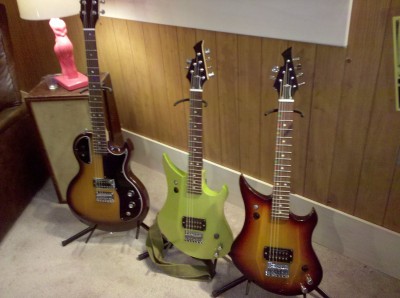 Looks like a couple of guitars, right? Look closer.
Closer still. We weren't at NAMM or anything. See those little colored marks on the fretboard? Yup, those are real, honest-to-god game controllers. These Power Gig guitars were being shown off at the GDC by the fine folks at Seven45 studios. And by "shown off," we mean they had their employees using them in an enclosure on a TV screen that nobody could see. Great marketing, that.
Apparently, these are real, functioning electric guitars. Between sets of an unseen music and rhythm game being developed by Seven45, the employees would plug the controller into an amp stack and shred for a while. And it sounded good! Oh lord, did it sound good.
Now, we didn't have a chance to actually use one of these guitars or see the game they were playing (which apparently has Cult of Personality by Living Color as one of the songs), nor did anybody else - this was eyes only for the guitars, and ears-only for the game. We were told that these will, in fact, function as controllers for Rock Band and Guitar Hero, and you'll play them in much the same fashion (though you can choose whether to pick a string or strum them all). Their proprietary game, though, has a mode that will involve hitting specific strings and notes, like tablature. (One source who saw the game in action voiced some negative opinions, but Seven45 isn't showing anything else off until E3.)
A similar microphone and drum setup has been announced, but we have yet to see how they will differ from the current stable of music controllers.
Read More

| Power Gig

Posted by Alex Lifschitz Categories: Accessories, Music, PlayStation 3, Xbox 360,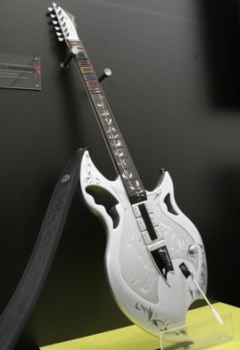 Ever see a game peripheral so classy that you have to put your pants through an extra wash cycle?
Speaker company Krator recently released pictures of the unreleased Krator Orpheus WG-07 controller for Rock Band and Guitar Hero, and dear god is that hot. Look at that inlay! It's apparently made out of metal and aluminum, offers a range of 10 meters wirelessly, and works for the PC and PS3, but nothing further has been released about the guitar or when it might go on sale. Not that I need it or anything. My Guitar Hero skills are stuff of legend and have been documented by the health department to be the number three cause of teen pregnancy.
You can see the full gallery of photos at Pocket Lint.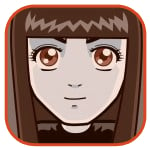 Posted by Sheila Franklin Categories: Accessories, Music, Xbox 360,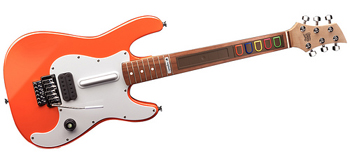 Just as they previously came up with a wireless Guitar Controller for the Playstation, Logitech announced a new version for the Xbox 360. The licensed device features a wooden neck, metal frets and a rosewood fingerboard, with a strum bar and fret buttons. The Controller has a wireless range of about 30 feet and will be ready to tackle Guitar Hero in August in the US and Europe. You can pre-order now for $199.99.
Read More

| Logitech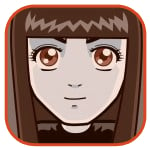 Posted by Sheila Franklin Categories: Activision, PlayStation 2, PlayStation 3, Wii, Xbox 360,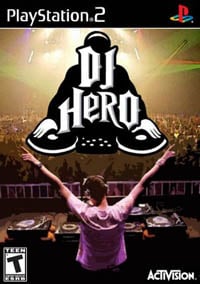 We already mentioned the new Guitar Hero 5 that will be coming out this year. In addition, Activision has released the rest of their lineup for PS2, PS3, Xbox and Wii that includes:
Tony Hawk: Ride
Modern Warfare 2
DJ Hero
Guitar Hero 5
Blur
Singularity
Prototype
Wolfenstein
Transformers: Revenge of the Fallen
Marvel: Ultimate Alliance 2
Lots of titles, lots of variety and, most important, a whole lotta music goin' on.
By the way, you can win a set of 5 tickets to 5 different concerts if you enter the GH5 scavenger hunt. Look for the list of artists that will appear in the game by searching online and verify the information by June 25.
Read More

|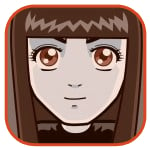 Posted by Sheila Franklin Categories: Activision, Music, PlayStation 2, PlayStation 3, Wii, Xbox,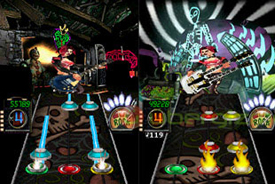 Activision has announced that Guitar Hero 5 will be available for the PS3, PS2, Xbox and Wii this fall. The new game has a set list of tunes from 85 different bands such as the Stones, Tom Petty, Kings of Leon and the White Stripes. The company says more than 25 musicians will make their debut in the game. Also new to the game are Party Play and RockFest modes, and Band Moments that gives the entire band a point boost for a good performance.
Read More

| Activision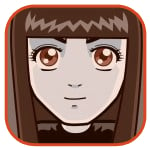 Posted by Sheila Franklin Categories: Accessories, Music, PlayStation 2, PlayStation 3,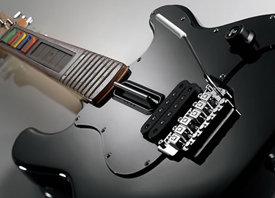 Logitech has announced their Premier Edition Black Guitar Controller. The faux instrument is made of a one-piece contoured wood body, a noise dampening design on the strum bar and buttons and accents on the metal frets. Play Guitar Hero as far away as 30 feet from a Playstation 2 or 3 console for hundreds of hours before needing a recharge. Look for it in the U.S. this month for $199.99 and in Europe in June.
Read More

| Logitech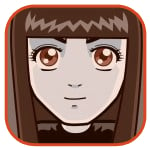 Posted by Sheila Franklin Categories: Music,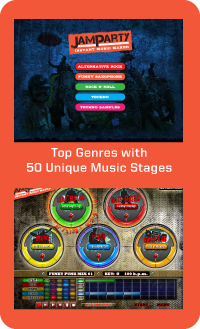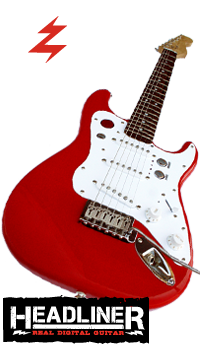 We know you cannot get enough of Rock Star/Guitar Hero, so here is a way to take it to the next level. JamParty allows you to play, compose and share with its Music Creation Software and your controller. There are multiple genres to play with and up to two players can participate. Play guitar, drums, or other instruments and be your own rock star. Zivix is also working on a digital guitar that will turn your electric into a gaming controller. There is some symmetry in that.
Read More

| Zivix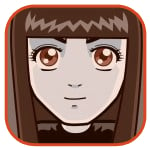 Posted by Sheila Franklin Categories: Activision, Music,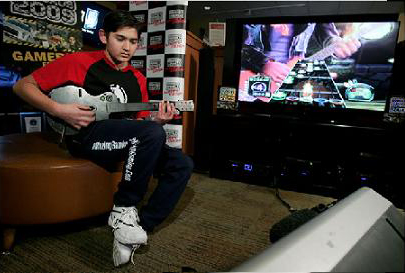 Danny Johnson, a 14 year-old from Grapevine, Texas, set a world record playing Guitar Hero III: Legends of Rock. At a Best Buy in midtown Manhattan, he scored 973,954 points with about 7 minutes of DragonForce's "Through the Fire and Flames," considered by some to be the game's most difficult song. The previous record was made last August with a score of 899,703. Danny claims that he relied on the Star Power function to get those bonus points and said that his ability to play real instruments made the game easier.
Read More

| NY Times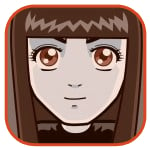 Posted by Sheila Franklin Categories: Activision, Hot Deals, Music, Xbox 360,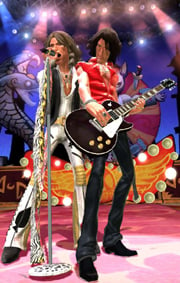 Walk this way to get a tuneful game for less. Guitar Hero: Aerosmith is available this week (or until they sell out) for a mere $24.90. The game features master tracks from the band as well as others chosen by them like Cheap Trick and Joan Jett. It is region free and works on any Xbox 360. Originally released July 2, 2008, grab one quick and show your buds that you truly are the master musician.
Read More

| Play-Asia
© Gear Live Media, LLC. 2007 – User-posted content, unless source is quoted, is licensed under a Creative Commons Public Domain License. Gear Live graphics, logos, designs, page headers, button icons, videos, articles, blogs, forums, scripts and other service names are the trademarks of Gear Live Inc.