Posted by Alex Lifschitz Categories: Culture, Features,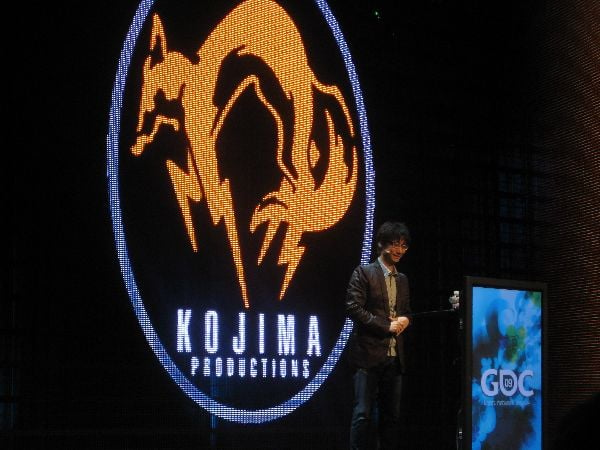 If you at any point in your life have enjoyed a stealth game, you might know Hideo Kojima as the man to whom you owe your firstborn. He's the father of the beloved Metal Gear game/interactive movie series, and he delivered the final keynote of the GDC today. And, as expected, it was worthy of a man who had just received a lifetime achievement award the night before. I took some pictures of the presentation, and tried to elucidate as best I can, but I seriously cannot stress how much you should try and find the video of the presentation as filmed by the GDC – Kojima is a genuinely funny guy with a lot to say, and if you like the cut of his jib (which is a very good cut, I hear), you deserve to see and hear the whole thing. In the meantime, have some on the house.
Click to continue reading GDC 2009: Hideo Kojima: Solid Game Design: Making the Impossible Possible

Posted by Alex Lifschitz Categories: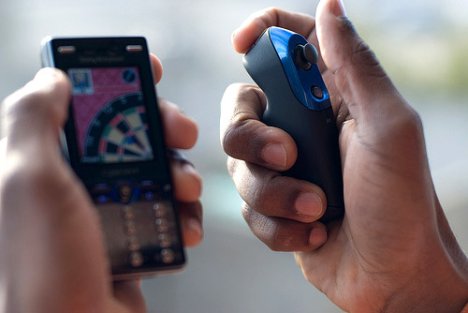 So you may be asking yourself, 'What's a Zeemote?' Firstly, you need to stop talking to yourself in public. It's creepy, and it doesn't work with your trenchcoat. Secondly, the Zeemote is a little whiz-bang doodad for doing analog gaming on your mobile device. Come with me into the land where some of us actually carry one around for a mobile gaming fix while our PSP/DSes are lodged firmly in a crocodile gullet.
Click to continue reading GDC 2009: Zeemote JS1 impressions

Posted by Alex Lifschitz Categories: Features, First Person Shooters, PC,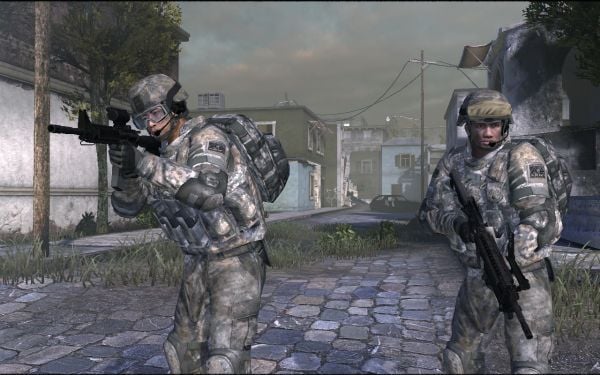 Anyone familiar with military gaming (or anyone as cheap as I am) already knows about America's Army, the PC FPS developed by the United States military as an outreach program for the young'uns. It's paid for by the guv'mint and completely free of charge to anybody who wants to play it (as any good PR campaign would be), and the folks behind the game let me get some hands-on time with the newest incarnation, America's Army 3, at GDC 2009 in San Francisco. Hit the jump for some of the things you can expect from the world's most realistic military shooter.
Click to continue reading GDC 2009: Hands-On with America's Army 3

Posted by Alex Lifschitz Categories: First Person Shooters,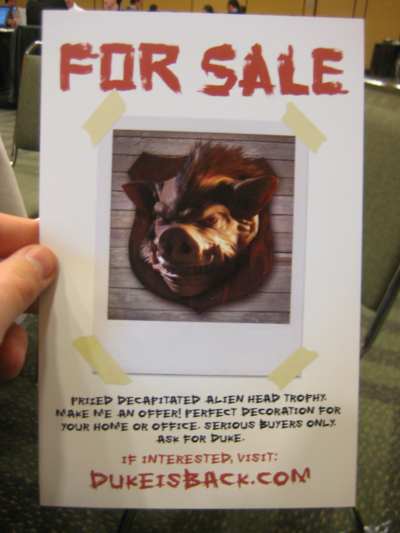 You know those stories when a guy is presumed dead for a while, so his wife remarries and has kids and now loves another, and then the guy comes back and expects everything to be just like it was before?
Just asking.

Posted by Alex Lifschitz Categories: Downloadable Content, Electronic Arts, Music, Rumors,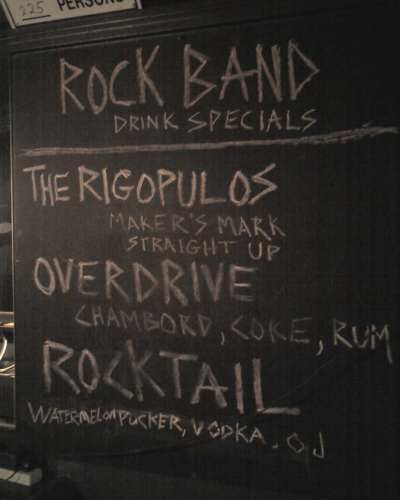 So here's the drink list from the event Harmonix threw the other day at the Rockit Room in San Fran. Nice, eh? I didn't get the opportunity to indulge, but one fellow told me that the overdrive will "take you to flavor country" before gliding away on roller skates.
Oh, and at the end of the night, they announced and played a song called "Don't Stop Believing" or something by some flash in the pan band named Journey, claiming that it would be hitting Rock Band. Should be available next Tuesday, but the date is subject to change and the pricing has not yet been announced, if you care about that kind of stuff.
(It's very hard for me to break sarcasm, but I've always held the position that the first music and rhythm game to get this song wins the war. Good job, HMX! You've doomed me to more DLC as my children starve. Or, at least, they're LIKE my children. But they're older, and female. And hookers.)
STREEEETLIGHT PEEOPLLLEEEEEE

Posted by Alex Lifschitz Categories: Adventure, Corporate News, Music, Nintendo, Wii,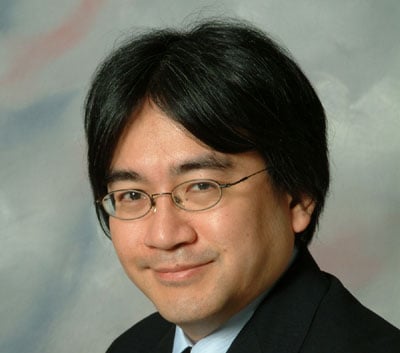 At the ass-crack of dawn, I got out of bed and hoofed it to Moscone South in San Francisco for the start of the GDC proper, kicked off by a keynote with one half of the Nintendo fanboy's wet dream, Satoru Iwata, president of the Big N. The line, as expected, was around the block, and I ended up passing the time by measuring my growing distaste for humanity before finally getting in and being seated. The talk, though, "Discovering New Development Opportunities," was worth the wait. We laughed, we cried, we hemmed and hawed, and I'm not saying there were some tits, but I am certainly making the implication. Hit the jump for what you need to know about Iwata-san's keynote, recorded moment by moment.
Click to continue reading GDC '09: Nintendo Keynote: Wii 4.0, New Zelda DS game, more
© Gear Live Media, LLC. 2007 – User-posted content, unless source is quoted, is licensed under a Creative Commons Public Domain License. Gear Live graphics, logos, designs, page headers, button icons, videos, articles, blogs, forums, scripts and other service names are the trademarks of Gear Live Inc.