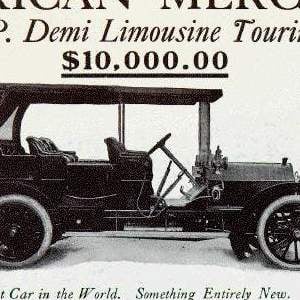 Posted by Drea Avellan Categories: Strategy, Third Person Shooters, Xbox 360, Xbox Live Arcade,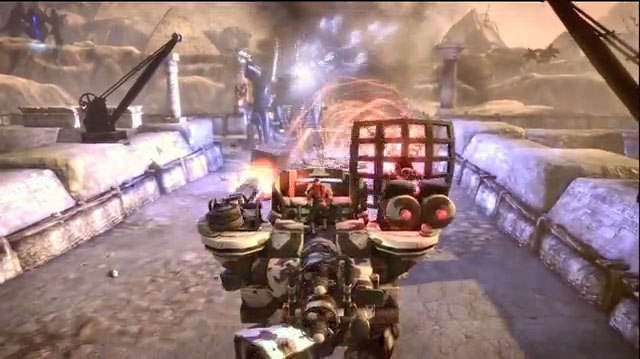 The ever so awesome Double Fine has announced their new title Trenched, which is to be released for Xbox LIVE Arcade. The trailer features a game which can be described as a third-person shooter with a hint of tower defense. According to Double Fine, players will be afforded thousands of different options to customize their merchs, Gamestop reports. Oh, and co-op mode? You betcha. However, we still have no word on whether the game will offer a competitive head-to-head option. You can could visit the Trenched website to see the trailer, but it's currently down. Come on guys! Fix your servers!

Posted by Alex Lifschitz Categories: Adventure, Nintendo, Nintendo 3DS, Platformers,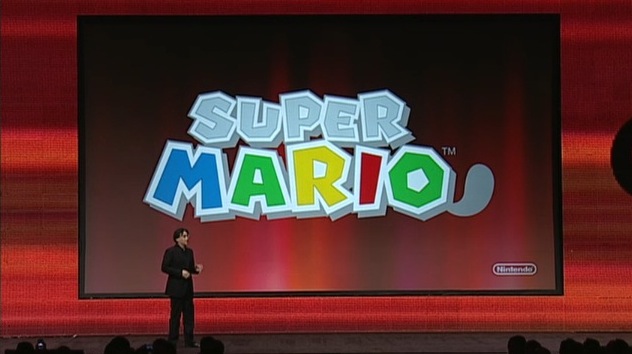 (Image courtesy of Destructoid.com)
According to the information from the Iwata keynote today at GDC 2011, there's a new Mario title on the way from the Galaxy team for the Nintendo 3DS. The placeholder logo has a tail attached, as pointed out by Iwata, claiming more will be revealed at E3 this year. According to him, the 3DS technology allowed Shigeru Miyamoto to address a fundamental problem with 3D location and platforming mechanics. I'd give more credit to Nintendo than to take the obvious route and link the logo imagery to the Tanooki suit, so expect a new game mechanic unique enough to warrant a logo slot.
Aditionally, it was announced that the 3D remaster of Zelda: Ocarina of Time will be hitting on June 7th. Along with 3D functionality, the game has recieved a graphical overhaul so it doesn't look quite as fugly as the N64 version. This will continue the Nintendo release strategy of using our childhoods to plaster their headquarters with money, and there's still plenty of time to hear more about the game before you decide to purchase it, so keep your eyes open for more coverage in the coming months.

Posted by Alex Lifschitz Categories: Nintendo, Nintendo 3DS,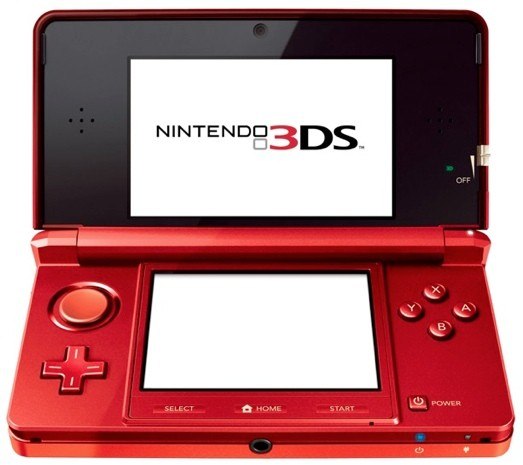 During Nintendo magnate and happy papa Satoru Iwata's keynote at the GDC today, Linebacker-In-Chief Reggie Fils-Aime took the stage briefly to discuss some new functionality slated to arrive for the Nintendo 3DS. This includes:
Nintendo will be partnering with Netflix to bring streaming video to the 3DS. You'll be able to pick up watched videos on your home set if you're viewing on the go. No word yet on whether Netflix will begin offering 3D movies for the device, though I wouldn't be surprised if they do in the future.
3D trailers for films such as the Green Lantern will be available for download and mobile viewing.
Nintendo will be offering a short-form video service where they curate content for your eyeballs, kind of like the top-level videos on services like Xbox Live. They know what is best for your viewing pleasure. Obey. Obeeeeey.
3D video recording! This had been hinted at for a while by Iwata, but it has been confirmed during the talk. Record videos in 3D from your handheld, watch them right back on the screen. If you thought people uploading photos of their misshapen junk to Tiger Woods games was bad, steel yourself.
Nintendo will be partnering with AT&T to have 10,000 existing hotspots acting as hubs for the 3DS. You'll be able to grab content, connect with other players, browse, and access other online functionality for the 3DS through yonder hotspots. I am very confident in this, because anyone with an AT&T iPhone will tell you how much they absolutely love and appreciate the service.
New Shops: The 3DS will be allowing you to transfer your existing DSiWare titles to your new handheld, and will be offering 2 new shops: Virtual Console, where you can get old GameBoy Color, GameBoy Advance, Turbografx, and GameGear titles, and 3D Classics, where you can get similar titles newly remastered with 3D functionality. There will also be a game promotion channel for screenshots, trailers, etc.
The update in late May will allow you to transfer your DSiWare, get a web browser, and access the shops.

Posted by Alex Lifschitz Categories: MMORPG, PC,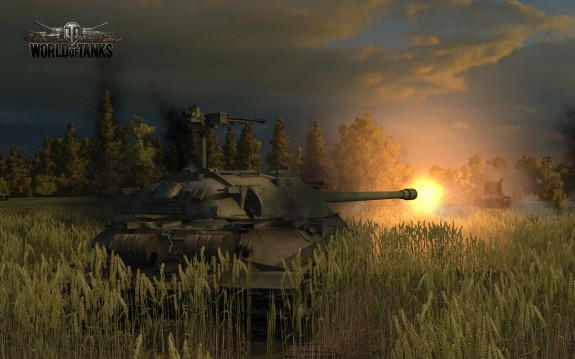 In just a couple of weeks, the popular PC title World of Tanks from the folks at Wargaming.net will be launching in Europe and North America. Already a massive hit in Russia, "the first and only team-based massively multiplayer online action game dedicated to armored warfare" is currently in a state of open beta to North American and European audiences. The game is free to play and supported by microtransactions, following a growing trend in MMO games like Lord of the Rings Online.
According to the representatives from Wargaming, the game has already set a Guiness World Record for the most number of players on a single server - a staggering 120,000 players in Russia. The game features tanks from the WW1 era prototypes through the models introduced worldwide through 1956, so if you have a bristling Stalin-esque mustache and a penchant for overcompensating barrel sizes, sign up for the open beta and give the game a whirl before the official launch.

Posted by Alex Lifschitz Categories: Accessories, Features, Music,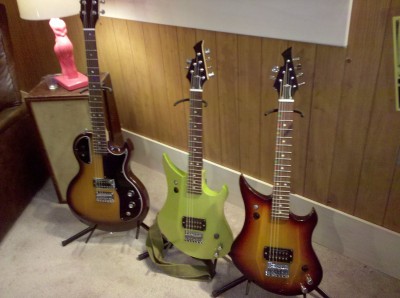 Looks like a couple of guitars, right? Look closer.
Closer still. We weren't at NAMM or anything. See those little colored marks on the fretboard? Yup, those are real, honest-to-god game controllers. These Power Gig guitars were being shown off at the GDC by the fine folks at Seven45 studios. And by "shown off," we mean they had their employees using them in an enclosure on a TV screen that nobody could see. Great marketing, that.
Apparently, these are real, functioning electric guitars. Between sets of an unseen music and rhythm game being developed by Seven45, the employees would plug the controller into an amp stack and shred for a while. And it sounded good! Oh lord, did it sound good.
Now, we didn't have a chance to actually use one of these guitars or see the game they were playing (which apparently has Cult of Personality by Living Color as one of the songs), nor did anybody else - this was eyes only for the guitars, and ears-only for the game. We were told that these will, in fact, function as controllers for Rock Band and Guitar Hero, and you'll play them in much the same fashion (though you can choose whether to pick a string or strum them all). Their proprietary game, though, has a mode that will involve hitting specific strings and notes, like tablature. (One source who saw the game in action voiced some negative opinions, but Seven45 isn't showing anything else off until E3.)
A similar microphone and drum setup has been announced, but we have yet to see how they will differ from the current stable of music controllers.
Read More

| Power Gig

Posted by Alex Lifschitz Categories: Action, Features, PC, PlayStation 3, Reviews, Xbox 360,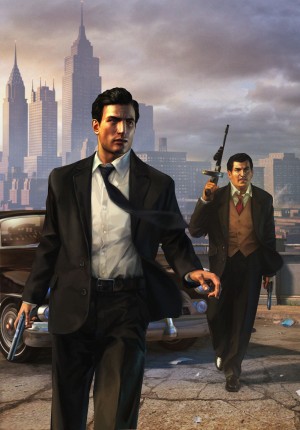 Poor Mafia. When the first game released in 2002, it drew plenty of criticism for being too much in the vein of Grand Theft Auto. The game actually had a flair of its own and a distinct cinematic style, with plenty of interesting moments and glowing reviews. Some moments in particular (notably the one involving crashing a funeral) were altogether more memorable than anything in other open-world games.
Nearly a decade later, 2K Games has decided to bring the series to current-gen consoles with Mafia II. We got a hands-on sneak peak at the game at the GDC. Do your best Marlon Brando impersonation (note: please do not do your best Marlon Brando impersonation) and hit the jump to see how it stacks up to its namesake.
Click to continue reading Mafia II: Hands-on impressions

Posted by Alex Lifschitz Categories: Features, PlayStation 3, Reviews, Sony,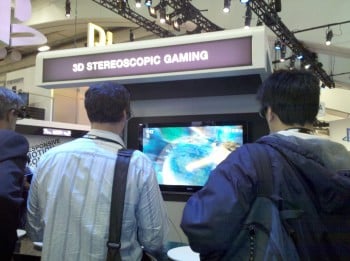 3D was a fad that died a well-deserved death during the 90s. Of course, the flame was kept alive by evil, evil hipsters who swapped between polarized lenses and shutter shades for a while, but only recently has it come back in a big way (thanks to new glasses, new technology, and the ability for us as a culture to forgive transgressions for existing as fads before being properly implemented.)
Sony is apparently on board with the 3D revival, and they had a bunch of games and TVs showing off their 3D technology at the GDC. Hit the jump for our hands-on impressions.
Click to continue reading Hands-On with Sony's PS3 3D Games

Posted by Alex Lifschitz Categories: Features, Nintendo, Nintendo DS, Portable/Mobile,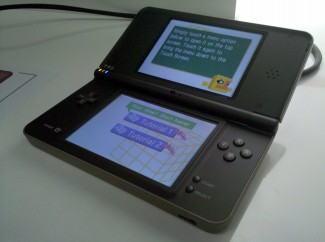 You know, when I look at the Nintendo DSi XL, I can't help but notice the similarity in form factor to Apple's iPad (though the DSi XL was released first - thanks for catching that, astute readers!). Nintendo recently announced the US release of the n-th iteration of the DS, now focusing on a bigger screen. Come to think of it, both companies have a penchant for constantly releasing new SKU's of existing hardware every few months with minor tweaks to inexplicable demand by an attention-deficit public, all while making the people who just bought their newly-outdated hardware feel small and relatively ashamed.
Either way, we got our hands on one at the GDC in San Francisco. Hit the jump for relevant deets.
Click to continue reading Nintendo DSi XL: Hands on

Posted by Alex Lifschitz Categories: Culture, Features,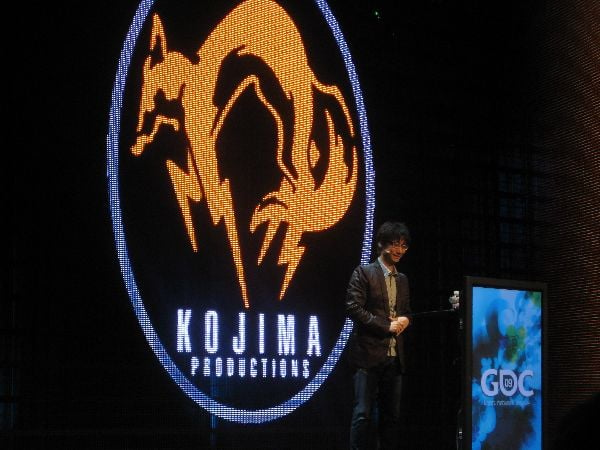 If you at any point in your life have enjoyed a stealth game, you might know Hideo Kojima as the man to whom you owe your firstborn. He's the father of the beloved Metal Gear game/interactive movie series, and he delivered the final keynote of the GDC today. And, as expected, it was worthy of a man who had just received a lifetime achievement award the night before. I took some pictures of the presentation, and tried to elucidate as best I can, but I seriously cannot stress how much you should try and find the video of the presentation as filmed by the GDC – Kojima is a genuinely funny guy with a lot to say, and if you like the cut of his jib (which is a very good cut, I hear), you deserve to see and hear the whole thing. In the meantime, have some on the house.
Click to continue reading GDC 2009: Hideo Kojima: Solid Game Design: Making the Impossible Possible

Posted by Alex Lifschitz Categories: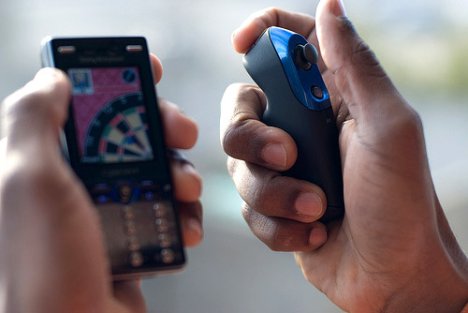 So you may be asking yourself, 'What's a Zeemote?' Firstly, you need to stop talking to yourself in public. It's creepy, and it doesn't work with your trenchcoat. Secondly, the Zeemote is a little whiz-bang doodad for doing analog gaming on your mobile device. Come with me into the land where some of us actually carry one around for a mobile gaming fix while our PSP/DSes are lodged firmly in a crocodile gullet.
Click to continue reading GDC 2009: Zeemote JS1 impressions
© Gear Live Media, LLC. 2007 – User-posted content, unless source is quoted, is licensed under a Creative Commons Public Domain License. Gear Live graphics, logos, designs, page headers, button icons, videos, articles, blogs, forums, scripts and other service names are the trademarks of Gear Live Inc.