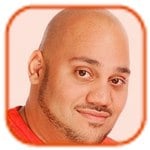 Posted by Andru Edwards Categories: Accessories, E3, PlayStation 3, Sony,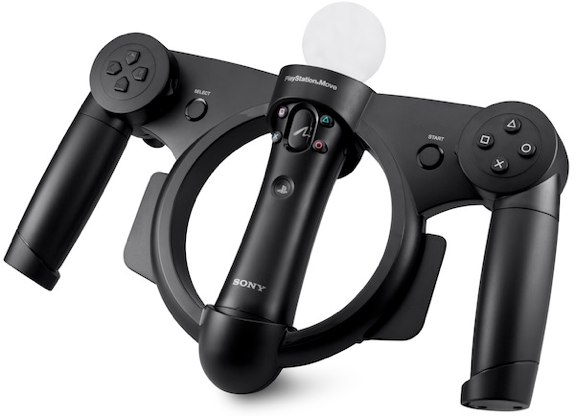 Sony may not have made mention of the Playstation Move Racing Wheel during its E3 Media Briefing, but the Playstation Blog has all the details on the accessory that's targeted at LittleBigPlanet Karting and other Move racers. The company says that the oddly-shaped Move Racing Wheel, saying that it will offer "precise motion tracking" despite its weird looks. You can pick one up in the fall for $39.99, but you'll need to supply your own Move controller to make use of it.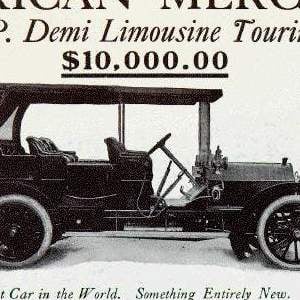 Posted by Drea Avellan Categories: Electronic Arts, Role Playing Games, Xbox 360,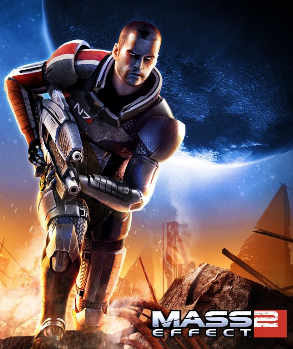 Casting is a very important part of film production, used to attract movie goers into theaters. Similarly, BioWare is hoping to achieve this same kind of effect by casting big names into their upcoming title, Mass Effect 2. Sure, they are also hired to bless the game's characters with talent, grace and—in some cases—even mannerisms. Names such as comedic actor Seth Green, Chuck stars Yvonne Strahovski and Adam Baldwin, Star Trek's Michel Dom, Battlestar Galactica's Tricia Helfer, Carrie-Anne Mos, and even Martin Sheen are part of this all-star game cast. If the Mass Effect series never tickled your fancy, these names will surely spike your interest, even if it's just curiosity.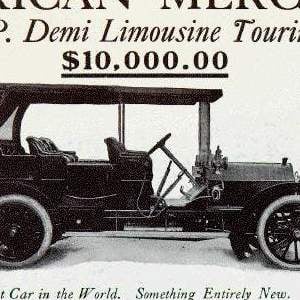 Posted by Drea Avellan Categories: Electronic Arts, Nintendo, Nintendo DS, PC, PlayStation 3, Xbox 360,
San Diego ComiCon gives us the opportunity to geek out on all things pop culture for four days – not including preview night. But we all know four days is never enough! EA held a summer showcase where we got access to demo most of their upcoming game titles without the sweating, over-crowding and amazing smell a comicon can offer. The EA Summer Showcase was held at the Onyx in San Diego as somewhat of a pre-con treat. Getting to play Brutal Legends while nibbling on some amazing free cheese and slider burgers is what I believe heaven will be like.
But along with the cheese also came other great games: G.I. JOE: The Rise of Cobra, Left 4 Dead 2, The Saboteur, Dead Space Extraction, Dragon Age: Origins, Hasbro Family Game Night 2, Littlest Pet Shop Online, Madden NFL 10, MySims Agents, Need for Speed NITRO, NERF "N-Strike" Elite, Spore Hero and Spore Hero Arena.
Spoilers? Brutal Legends can have my babies – like now.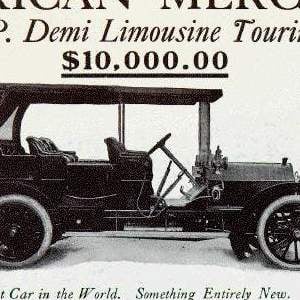 Posted by Drea Avellan Categories: Culture, PC, PlayStation 3, Survival Horror, Xbox 360,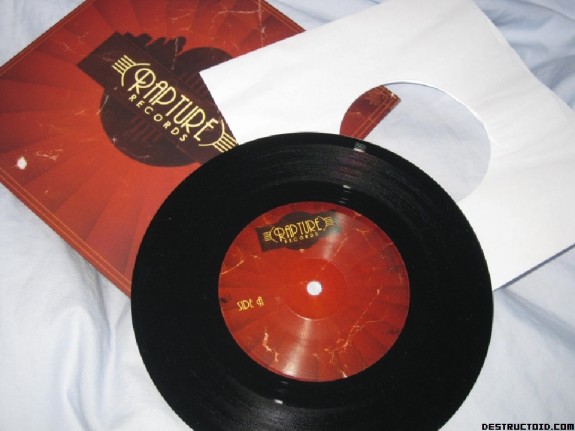 I'm a sucker for video game promotional items. Why? Well, they are usually extremely creative and make a great addition to any game collection. Also, the bragging rights are kind of nice. The fine folks over at Destructoid got such item last week from 2k Games promoting Bioshock 2. The package delivered a 7" vinyl and well – lots of mystery. Assuming we all carry around a record player (which obviously we do), we could find that the vinyl contained a Rapture anthem which is later interrupted by some crackling by the voice of a young girl calling out, "Daddy". Now, I know I can make all kinds of clean jokes about this, but it's not the same if you, the reader, have not yet been graced by these sounds. You can head over to There's Something in the Sea and after the page loads, click the yellow arrow on the left and then click on the record player. You will then be able to hear what the vinyl contained. You know what they say—it ain't no fun if the homies can't have none.
Read More

| Destructoid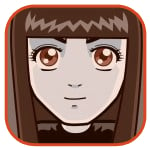 Posted by Sheila Franklin Categories: Activision, Corporate News, PlayStation 3,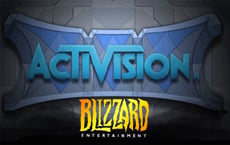 We reported a while back how Sony had planned on releasing less new titles for PS3 and now we may know one reason why. Friday, Activision Blizzard CEO Bobby Kotick released a report stating that it may stop making games for the Playstation 3 in the US. It seems that high cost of development and poor sales are the reason. He claimed that the price of the PS3 was too high at $399.99, compared to the better sales records for the less expensive Wii and Xbox.
Read More

| Reuters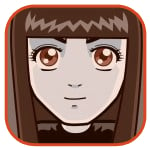 Posted by Sheila Franklin Categories: Corporate News, E3, PlayStation 2, PlayStation 3, Sony,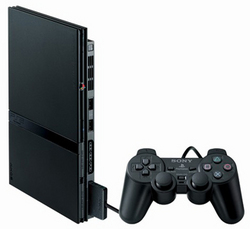 Just when you were thinking of retiring your PlayStation 2 in favor of a PS3, Sony announced at the E3 that they will be releasing 100 new titles this year. CEO Jack Tretton claims, "We're committed to the PS2 for as long as users see value in it."
It certainly doesn't hurt that the 9 year-old console itself is only $99.00 and now perhaps others will opt for the cheaper game system. Tretton also said that there will be 35 exclusive games for the PS3 in 2009.
Read More

| PSX Extreme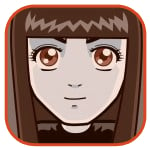 Posted by Sheila Franklin Categories: Nintendo, Nintendo DS, Portable/Mobile,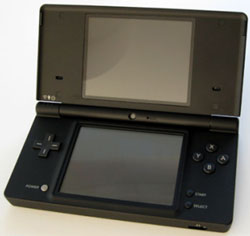 Nintendo finally debuted its DSi yesterday and it will arrive in Europe this Friday. The 3rd generation game dual screen system has already sold over 2 million units since it was launched in Japan last November. Not only can you play games, there are two cameras, a microphone and tools that help create and share content. The DSi costs $169.99 while the DS Lite will continue to be available for $129.99. Their site offers games, including freebies if you buy the portable game system online, a club, newsletter and more.
Read More

| Nintendo via Reuters

Posted by Paul Hamilton Categories: Corporate News, Electronic Arts, Sports,
Peter Moore, long known as the public face of Microsoft's Xbox division, stepped into his new digs as EA Sports president last week and started off saying he wants EA Sports' brand to compete in a broader arena than just the video games market, facing off against general sports brands like Nike and ESPN.
Despite selling millions of copies of its flagship titles each year, EA Sports has struggled to expand effectively and EA seems to be banking on Moore to help them widen their reach. "That could mean broadcast sports, sports camps, the ability to license consumer products around the EA Sports brand," he told the New York Times. Moore is also looking to leverage EA's technology to create social networking and news sites, all centered around sports and of course the EA Sports name. "I think we have an opportunity to aggregate information and bring it to life with video technologies," he said.
"If we look at this connected world we're entering, sports is a sort of social and cultural glue that reaches across the globe," Moore continues. "There is an opportunity for EA Sports to evolve beyond a games brand to become a true global sports and entertainment brand, and I think we can compete there."
Read More

| New York Times via Level Up

Posted by Paul Hamilton Categories: Corporate News, Downloadable Content, Internet, Microsoft, Nintendo, PlayStation 3, Sony, Wii, Xbox 360,
A research paper from Electronic Entertainment Design and Research has been released that suggests that games with online support can be crucial to a game's retail success. Not surprisingly, another way to boost sales is to create a quality game (defined as those with a 90+ score on Metacritic), with these well-reviewed titles outselling the average release well above 5-to-1.
While making good games typically means making good money, naturally, it is a bit surprising to see the report indicate that sales can be doubled by dropping in an online mode. With online games selling twice the number copies that offline titles do, it's curious to note that over half of games released don't offer even basic online support.
Click to continue reading Games With Online Multiplayer Sell More
Read More

| Ars Technica

Posted by Paul Hamilton Categories: PlayStation 3, Sony,
Sony Computer Entertainment President Kaz Hirai has been speaking out about the PlayStation 3 including the reported development troubles some studios have had and Sony's commitment to the Japanese market.
Regarding the difficulty in development Hirai said he's seen this before when the PS2 drew similar criticisms early in its lifecycle and that it doesn't concern him. He said to The Official PlayStation Magazine that, in fact, he welcomes the news:
If they came back and told me, 'PS3? We can do this in a heartbeat,' that would be worrying because what it is telling me is that we're not pushing the envelope from a technology standpoint.
In another interview with a Japanese website he said that developers working on cross-platform games ought to take advantage of the PS3's extra capability to give PlayStation owners extra value. For example, "[W]ith the PS3, you've got the Sixaxis controller, or you could utilize the extra capacity provided by Blu-ray to add more levels, put on interviews with the developers or have your videos able to play in 1080p." He said he understood why developers were choosing to work cross-platform considering the cost of making modern games.
Later in the same interview he tried to reassure Japanese gamers that they weren't being overlooked:
Just because the foreign market is bigger than the domestic one, we don't intend to take strategy of just making what would have been considered previously as 'Western games' and saying 'We've got no choice but to do this' to our Japanese users. If we did that, there'd be no point in having the Japan Studio.
Read More

| Develop via Game | Life
© Gear Live Media, LLC. 2007 – User-posted content, unless source is quoted, is licensed under a Creative Commons Public Domain License. Gear Live graphics, logos, designs, page headers, button icons, videos, articles, blogs, forums, scripts and other service names are the trademarks of Gear Live Inc.