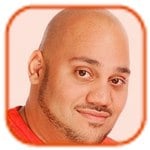 Posted by Andru Edwards Categories: Driving, Microsoft, Xbox Live, Xbox One,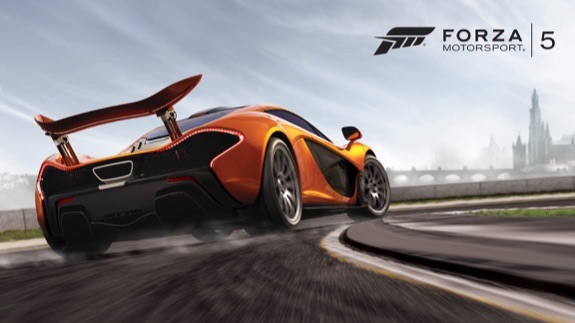 Forza Motorsport 5 is going free this weekend for all Xbox Live Gold subscribers. You'll also need an Xbox One to get in on the action, which starts at 12:01am on Friday and ends on Sunday night. During that timeframe, you'll be able to download Forza Motorsport 5 and play it to your hearts content for the weekend, including all single-player and multiplayer content. DLC add-ons don't come as part of the deal, but still, this is basically like a free rental.
All US residents who spend time playing Forza Motorsport 5 during the free weekend are entered to win a three-day trip to the Forza Motorsport Grand Prix Road Racing Class to be held at the Bondurant School of High Performance Driving.
So, who jumping in to Forza to help pass the time until Destiny arrives next week?
For a peek behind-the-scenes of Forza Motorsport 5, check out our video after the break.
Click to continue reading Xbox Live Gold members get Forza 5 free all weekend long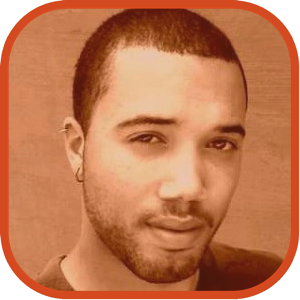 Posted by John Kilhefner Categories: Driving, PlayStation 3,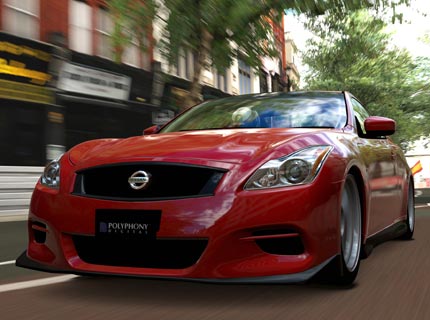 Video games have pushed the boundaries between fantasy and reality since their creation. Each year a game comes along that suceeds in blurring these lines even further - Grand Turismo 5 is one such game. The creators of GT5 even put together a side by side comparison of the actual Nürburgring track and the video game version, and the results are stunning. Check out the comparison video after the jump.
Click to continue reading Gran Turismo 5 looks almost like real life
Read More

| YouTube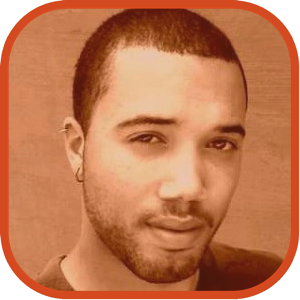 Posted by John Kilhefner Categories: Driving, PlayStation 3, Screenshots,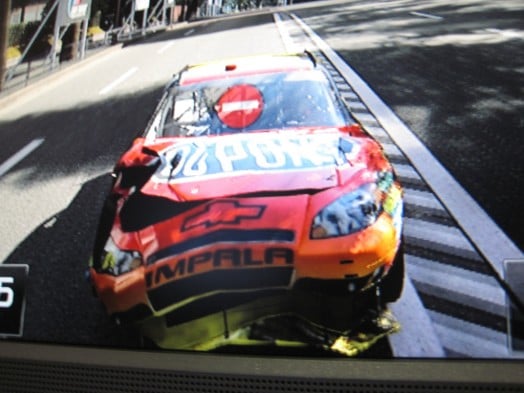 Gran Turismo 5 attempts in-game car damage for the first time. The results? Well, lets just say that they didn't attempt this earlier for a reason. Hopefully they'll get it right by the time the game comes out. Have a look for yourself after the jump and let us know what you think!
Click to continue reading Screenshots of car damage in Gran Turismo 5
Read More

| Photobucket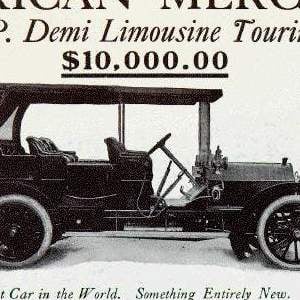 Posted by Drea Avellan Categories: Downloadable Content, Driving, PlayStation 3, PlayStation Network,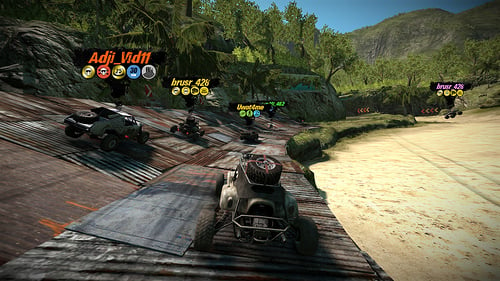 Starting this Thrusday, May 14th, the PlayStation Store will have an exclusive vechicle livery pack available to download every week during the next 8 weeks for the off-road racing game, MotorStorm. These free liveries will features new paint jobs for three vehicles, and the full set will give MotorStorm: Pacific Rift players a cutting-edge new look for every single vehicle class in the game: Mudpluggers, Quad Bikes, Monster Trucks, Rally Cars and more.
Update? Yup, that too. Game Update #2 was just released, and provides a number of useful fixes and updates for MotorStorm Pacific Rift. These include:
Sugar Rush short-cut removed – The short-cut to the left of the "keep right" arrows going into the sugar field was not intentionally included and has been removed
Sugar Rush respawn point fixed – Crashing at a certain point on the track no longer respawns the vehicle in a generous position
Inclusion of Microbadges
Read More

| Playstation.Blog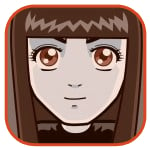 Posted by Sheila Franklin Categories: Action, Driving,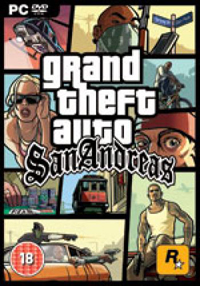 A 6 year-old boy in Virginia missed his school bus so he decided to take his parents' car to school. During his time behind the wheel, he passed some cars, made a couple of 90º turns and ran off the road a few times. He eventually crashed after driving almost 6 miles, but suffered only minor injuries. His parents were then charged with child endangerment when it was found that his mom was asleep during the incident. The funny part of the story was that he told police he learned to drive while playing Grand Theft Auto and Monster Truck Jam. What we want to know is why the a kid that old would want to get to school so badly, although he claims it was for breakfast and PE class.
Read More

| Miami Herald

Posted by Paul Hamilton Categories: Action, Driving, Electronic Arts, PlayStation 3, Xbox 360,
Tom Bramwell has a preview for the upcoming Burnout Paradise that is surprisingly thoughtful and critically considered as far as previews go. He discusses the challenges faced by Criterion Games in re-inventing a popular series practically from the ground up and asks some pertinent questions where they ought to be asked. For example, when the topic of the Crash mode comes up and Criterion mentions that they have scrapped the original concept of the popular mode, Bramwell presses the point, getting Criterion rep Matt Webster to confess they don't yet know exactly how it will all work out:
Asked whether they're opting for a Burnout 3 approach of trying to manoeuvre the car in slow motion between power-ups and Crashbreakers, or a Burnout Revenge "golf swing" of perfect start and target cars, Webster admits it's not all there yet. "We're still throwing ideas around. I think we'll be talking about it more in the coming weeks."
The preview isn't about sticking it to the Burnout devs, though, it reads more like a fan of the series seeing drastic changes and slowly coming to the realization that if executed properly, these could make for a remarkable game. Among the more exciting aspects of Criterion's open-world approach to Burnout is the focus on seamless online play that works the way most gamers prefer, by putting the folks in your Friends list first.
Burnout Paradise is scheduled to hit shelves early next year for Xbox 360 and PS3.
Read More

| Eurogamer

Posted by Steve Van Neil Categories: Driving, PlayStation 3, Simulation, Sony,
Fresh off the Games Conference show floor in Leipzig, Jeux-France provides us with some footage of Gran Turismo 5 Prologue in action on the PS3. Check out the game's in-cockpit view, which is looking nice. Also feast your eyes on some spins, crashes, and drifting maneuvers that look, well, like every other racing game ever invented. Ahem…what I mean to say is, Kazunori Yamauchi's multi-million selling racing franchise knows no equal, and this PS3 iteration looks to be following in the footsteps of its illustrious predecessors.
Read More

| NeoGAF

Posted by Chris Pereira Categories: Driving, PlayStation 3, Sony,
The latest Famitsu magazine has an interview with Gran Turismo producer Kazunori Yamauchi, and 1UP has highlighted some parts of the story. Among other things, Gran Turismo 5 Prologue will include two online modes – one with chat and one without. There will be "about" 40 cars and four courses with eight different layouts for those courses. (I smell reversed courses.) The game will feature 16 cars in offline races, but the number may potentially be only 12 when racing online.
For more details on the game's integration with PlayStation Home and the My Page feature, check out the 1UP story.
Read More

| 1UP

Posted by Chris Pereira Categories: Driving, Electronic Arts, Nintendo DS, Nintendo Gamecube, PC, PlayStation 2, PlayStation 3, PSP, Trailers, Wii, Xbox, Xbox 360,
On the heels of EA's new Madden video comes this brief look at the newest Need for Speed title, which we know next to nothing about - not a title or even the platforms it'll be released on. The video is entitled "Damage," and if you take a look at the video, you'll agree that it's an appropriate name. One of the features in the new NFS is apparently going to be the ability to rip your car to shreds in an accident, Burnout-style.
Like the Madden video before it, the game certainly looks pretty, but hopefully the game will play as well as the competition. As the video alludes, there apparently will be some sort of announcement on May 31 at the official Need for Speed website, and we'll get word of whatever that might be to you as soon as it's made available.
Posted by Christopher Sasaki Categories: Driving, Hardware, Internet, PlayStation 3,
European owners of the PS3 have been able to get a rumble-enabled version of Gran Turismo HD since launch. Now, US owners can get the free update from the PlayStation Store, according to IGN. The update adds a world-wide ranking system, so US gamers can now compare their times with others across the world and adds rumble support for owners of Logitech's Driving Force, Driving Force Pro, and Driving Force EX wheels. The quick addition of rumble support gives hopes to PS3 gamers that rumble support in other PS3 games as well as in new controllers will be coming soon.
Read More

| IGN
© Gear Live Media, LLC. 2007 – User-posted content, unless source is quoted, is licensed under a Creative Commons Public Domain License. Gear Live graphics, logos, designs, page headers, button icons, videos, articles, blogs, forums, scripts and other service names are the trademarks of Gear Live Inc.