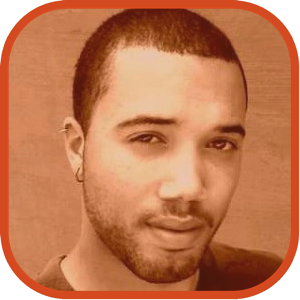 Posted by John Kilhefner Categories: First Person Shooters, Mods/Hacks, PC,
Doom was one of the original first person shooters to drive gamers wild, but it hasn't held up well over the years. Specifically, the weapons became outdated as games like Halo and Modern Warfare changed the face of first person shooters forever. However, thanks to a recent mod, Doom now sports Modern Warfare 2 weapons, sound effects, and even the ability to quickly strike with your trusty combat knife. If you want to relive your Doom days, but can't give up the guns of MW2, then download this mod.
Read More

| Doom Modern Warfare mod

Posted by Chris Pereira Categories: Action, First Person Shooters, Hot Deals, PC, Retro,
It's great enough to see the rumors come true of id's games getting up on Steam – after all, id is the company that was behind Doom, Quake, Wolfenstein and Commander Keen(!), among others. Many of these classic games (from Doom and Wolfenstein on up to Doom 3 and Quake III) are now available for purchase on Steam. Or, if you're into super-awesome-sweet deals, you can buy the id Super Pack and get all of the id games on Steam for $62.95 (for a limited time, then the price will bump up to $69.95). That includes a ton of content, to say the least, which would otherwise cost $213.90 to pick it all up on Steam individually.
The list of id content on Steam and in the Super Deal includes:
Commander Keen
DOOM 3
DOOM 3 Resurrection of Evil
DOOM II
Final DOOM
Heretic: Shadow of the Serpent Riders
HeXen
HeXen II
HeXen: Deathkings of the Dark Citadel
Master Levels for Doom II
QUAKE
QUAKE II
QUAKE II Mission Pack: Ground Zero
QUAKE II Mission Pack: The Reckoning
Quake III Arena
QUAKE III: Team Arena
QUAKE Mission Pack 1: Scourge of Armagon
QUAKE Mission Pack 2: Dissolution of Eternity
Return to Castle Wolfenstein
Spear of Destiny
Ultimate DOOM
Wolfenstein 3D

Posted by Chris Pereira Categories: Bungie, Casual, First Person Shooters, Microsoft, Retro, Xbox 360, Xbox Live, Xbox Live Arcade,
Marathon: Durandal and Spyglass Board Games are now available on the Xbox Live Arcade, as previously announced. Marathon is an old-school FPS originally developed by Bungie, the guys behind Halo. While you may not have had a chance to play it before – or even hear of it – it's a game that introduced many mechanics into the FPS genre that have been taken for granted for years now, like dual wielding. The game will run you 800 Microsoft Points, or $10. If you liked Doom, be sure to give Marathon a shot.
Spyglass Board Games is a compilation of four very popular classic board games: chess, checkers, mancala, and reversi. Given its cheap price (400 points; $5) and Vision Camera support, it's definitely something worth picking up if you enjoy any of the included games.
Check after the break for more details on both games.
Click to continue reading Xbox Live Arcade 8/1: Marathon: Durandal And Spyglass Board Games

Posted by Chris Pereira Categories: Bungie, Casual, First Person Shooters, Microsoft, Release Dates, Xbox 360, Xbox Live, Xbox Live Arcade,
Finally, Bungie's Marathon. The game that was arguably better than Doom back in the day, but got little no attention because it was released only on Macs. (That's what they get.) Marathon: Durandal, however, is actually the sequel to the original Marathon which saw a release on both Windows and Mac. The XBLA port was developed by Freeverse, and includes a variety of features that will make it worth its 800 Microsoft Point price tag – HD graphics, Xbox Live play, and co-op.
Spyglass Board Games has been heavily anticipated by many gamers, as for 400 Microsoft Points you get a sweet package of Chess, Checkers, Mancala and Reversi, all with Xbox Live Vision Camera support.
Both games will be available this Wednesday on Xbox Live Arcade.

Posted by Chris Pereira Categories: Action, Activision, Adventure, CAPCOM, Driving, Eidos, Electronic Arts, Fighting, First Person Shooters, Microsoft, Namco, Puzzle, Role Playing Games, SEGA, Simulation, Sports, Survival Horror, Third Person Shooters, THQ, Ubisoft, Xbox, Xbox 360, Xbox Live,
It's about time – finally, Xbox 360 owners who weren't fortunate enough to play The Elder Scrolls III: Morrowind on Xbox or PC can now do so on Xbox 360. The update brings the total number of back compat Xbox games to over 300. And all games are upscaled, so those who have been waiting to play NBA Live 2002 in 720p or 1080i can now do so.
Updated:
Crash Bandicoot 5: Wrath of Cortex
Jet Set Radio Future
Rogue Ops
Sega GT 2002
Check out the new games after the break.
Click to continue reading Morrowind Headlines New List Of Backwards Compatible Xbox Games On Xbox 360
Posted by Christopher Sasaki Categories: First Person Shooters, Internet, Xbox 360, Xbox Live, Xbox Live Arcade, Xbox Live Marketplace,
Siliconera has pored through the ESRB online rating database again, and this time it looks like a couple of potential Xbox 360 Live Arcade releases have leaked. The database is listing Final Doom and Ultimate Doom as "M" rated titles for the Xbox 360. With Doom standing as one of the few Arcade titles with strong online play, it would seem to make sense to take advantage of all the extra content available from the franchise.
Read More

| Siliconera
Posted by Christopher Sasaki Categories: Action, Corporate News, First Person Shooters, Hardware, MMORPG, PC, Role Playing Games, Xbox 360, Xbox Live, Xbox Live Arcade,
Microsoft is making a download of their opening announcements for the start of X06 in Barcelona available at Xbox.com. Microsoft announced a new game in the Banjo & Kazooie franchise coming from Microsoft Game Studios. For Xbox Live Arcade, Microsoft announced that Doom would be available starting tonight on Xbox Live Arcade. Other Live Arcade games announced include:
Sensible Soccer
Contra
Ultimate Mortal Kombat
Small Arms
Gyrus
TotemBall
Defender
Assault Heroes
Heavy Weapon
Settlers of Catan
In terms of upcoming games, the Japanese RPG Blue Dragon will be available in the US and Europe in 2007. Bungie will have an announcement about Halo 3 by the end of the year. Project Gotham Racing 4 was officially unveiled. Rockstar announced that Grand Theft Auto IV will have two exclusive episodes available for download on Xbox Live. Ubisoft demonstrated Assassin's Creed interactive gameplay for the first time ever. Bioshock was announced as an Xbox 360 and Windows exclusive. Lost Odyssey was confirmed for the US and Europe, with a trailer showing some of the battle gameplay. More than 500,000 gamers downloaded the Lost Planet demo, and both multiplayer and single player gameplay will be available on the show floor. Splinter Cell: Double Agent footage was shown, and the sequel will be exclusive to the Xbox 360 and on Windows.
The Xbox 360 HD DVD was confirmed to be available in Mid-November 2006 in Europe and the United States for $199.00 US, 199.99 Euros, and 129.99 British Pounds. The package will also include remote, and for a limited time King Kong on HD DVD. Moore also discusses Microsoft's Games for Windows initiative, and indicates that Windows Vista is still on track for a January 2007 release. Moore also revealed the first preview of Marvel Universe: Online for the Xbox 360 and Windows.
Peter Jackson spoke at the presentation and announced that he has formed a partnership with Microsoft Game Studios. His first project will be an interactive entertainment title set in the Halo universe, apart from Halo 3 and the upcoming film, and Jackson will also be creating a new interactive game series based on original IP. Finally, the presentation wraps with a trailer from a Halo real-time strategy game from Ensemble Studios, called Halo Wars.
The video should be available online soon on Xbox.com at the link below, and should be available as a download via Xbox Live.
Read More

| Keynote Summary at Xbox.com
Read More

| Xbox.com
© Gear Live Media, LLC. 2007 – User-posted content, unless source is quoted, is licensed under a Creative Commons Public Domain License. Gear Live graphics, logos, designs, page headers, button icons, videos, articles, blogs, forums, scripts and other service names are the trademarks of Gear Live Inc.