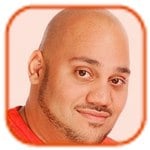 Posted by Andru Edwards Categories: First Person Shooters, Microsoft, Rumors, Xbox One,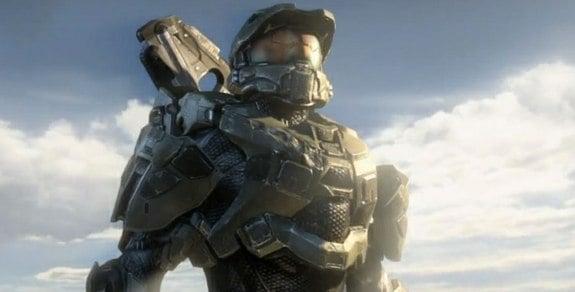 Back in 2004, Microsoft released what many believe to be the best in the Halo series: Halo 2. Ten years later, and the rumor mill is buzzing with anticipation of a Halo 2 Anniversary Edition announcement, with the hope that it'll arrive on the Xbox One in full high definition glory later this year. The rumor originated on NeoGAF. If true, it does seem to throw a wrench into the previous plans, where Microsoft has promised to release Halo 5 in 2014. Microsoft likes to spread out Halo releases, so if a Halo 2 reboot is set for 2014, it wouldn't be hard to believe that Halo 5 would be pushed back to 2015, resulting in much disappointment. We'll update when we hear more.
Read More

| NeoGAF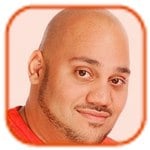 Posted by Andru Edwards Categories: Action, Adventure, PC, PlayStation 3, Xbox 360,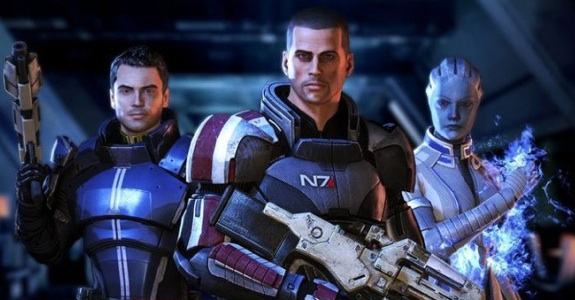 Gamers hoping to find Mass Effect 3 under the Christmas tree this year are out of luck. The latest installment of BioWare's popular mature-themed sci-fi franchise has been delayed until the first quarter of 2012, the company said Wednesday.
"Mass Effect 3 will be released in the first three months of 2012. The development team is laser-focused on making sure Mass Effect 3 is the biggest, boldest and best game in the series, ensuring that it exceeds everyone's expectations," BioWare executive producer Casey Hudson posted on Facebook.
The follow-up to Mass Effect 2 was originally slated for release in time for the 2011 holiday season, according to various gaming websites, though some have already updated that information to reflect the delayed release of the RPG third-person shooter.
Click to continue reading Mass Effect 3 delayed until 2012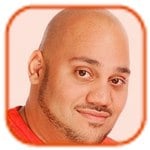 Posted by Andru Edwards Categories: Corporate News, First Person Shooters, PC, PlayStation 3, Xbox 360,
We've played "Duke Nukem Forever." We swear we've played it. We've even brought back proof that we played it. And when we played it, Gearbox president Randy Pitchford promised us—promised us!—unequivocally that the game would be released May 3. Today, word has emerged that the game is being delayed until June 14 in the United States and June 10 internationally.
We're crushed, but we suppose we shouldn't be surprised. Duke Nukem Forever is the most-delayed title in the modern history of game development. Originally slated for release in 1997—and that's not a typo—this sequel to 1996's "Duke Nukem 3D" has seen countless changes of hands, vanishing and reappearing developers, lawsuits, and more trade shows than PCMag's intrepid staff. It's even won Wired's Vaporware of the Year of the Award more than once—several times after it received a 2004 lifetime achievement award.
Click to continue reading Duke Nukem Forever delayed. Again.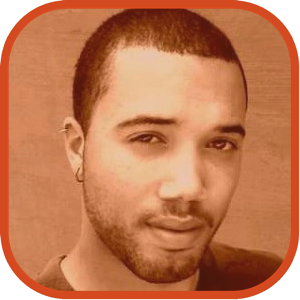 Posted by John Kilhefner Categories: Action, Driving, PC, PlayStation 3, Xbox 360,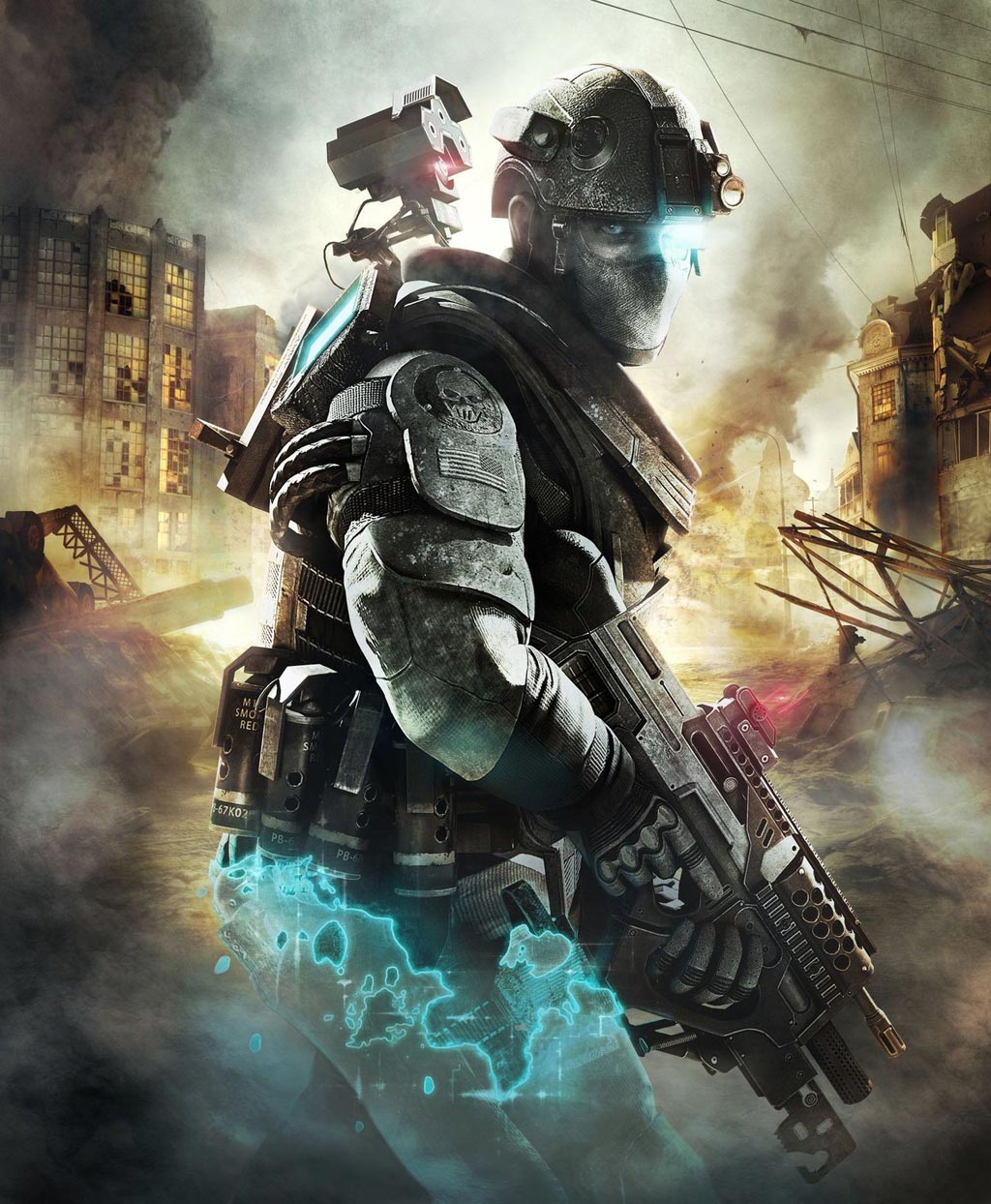 It seems like both Tom Clancy's Ghost Recon Future Soldier and Driver: San Francisco have caught the same perpetually delaying bug that plagues Gran Turismo 5, as both titles have been pushed back to the 2011 fiscal year in April.
Both games were on track to ship in the fourth quarter of Ubisoft's 2010 fiscal year, which is between January and March.
No word on why the two anticipated games have been delayed, but if it keeps up then Ghost Recon Future Soldier will be able to live up to its title.
Read More

| IGN

Posted by Alex Lifschitz Categories: Driving, PlayStation 3, PSP, Release Dates, Take2, Xbox 360,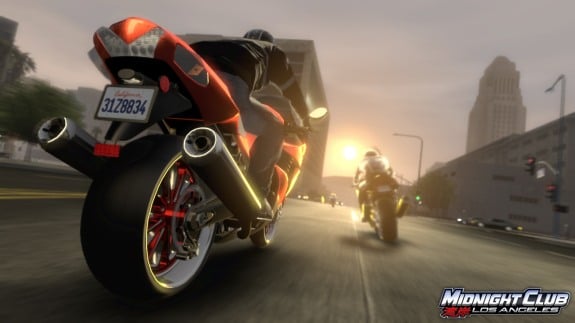 Unfortunately for those of you who were looking to take to the streets of Los Angeles in a bout of reckless glee, Take Two has revealed that Midnight Club: Los Angeles for the PS3, Xbox 360, and PSP will be delayed to allow the game to be released during a more potentially lucrative time window, likely close to the post-Black Friday shopping blitz.The game was originally slated to be released on October 21st. No word has yet been given on the actual release date, but it'll probably end up as one of the few hundred thousand games you're going to want to buy during the Christmas season, if release trends are as predictable as they were in years past.
Read More

|
Destructoid

Posted by Paul Hamilton Categories: First Person Shooters, PC, PlayStation 3, Release Dates,
Midway announced today in a press release that the PlayStation 3 version of Unreal Tournament 3, originally scheduled to release with the PC version this November as a timed console exclusive, isn't expected to be released until the first quarter of 2008. David F. Zucker, president and CEO of Midway, said he regretted having to lose the holiday sales from the delays but said, "[W]e remain confident that our technology strategy and product plan position us to grow both revenue and market share as we move into the heart of this console cycle."
Developer Epic Games' Mark Rein said in a forum post that the press release included UT3 as an obligation to investors and said that he was still optimistic about a 2007 release, but that they wouldn't ship until the game was ready and "the best game (they could) deliver." He also confirmed that the PC version, due out in November, was still on schedule to ship as planned.
Read More

| Midway Press Release via Joystiq

Posted by Paul Hamilton Categories: Downloadable Content, Electronic Arts, Release Dates, Sports, Xbox 360, Xbox Live Marketplace,
After postponing the demo for their upcoming skateboarding game skate—originally scheduled for August 15—publisher EA has settled on Tuesday, August 21st as a new release date. One of the anticipated features of the game that was to be available on the demo is the video capture and upload capabilities. It was reportedly technical problems with this functionality that delayed the demo's release in the first place, but EA believes they have hammered out the issues. This allows players to make video clips of their game play and upload them to share with other players online.
Skate is challenging the long-running and popular Tony Hawk skateboard series and is scheduled for release on September 12.
Read More

| IGN
Posted by Michael Cardiff Categories: Adventure, First Person Shooters, Release Dates, Wii,
Bad news for all you Nintendo fans out there - it looks like we may still be waiting a while longer for the Metroid Prime trilogy to be complete. Newsweek talked to company figurehead Reggie Fils-Aime, who had this to say:
Where is Metroid? Metroid is not going to ship by June. We've announced all of our games through the end of June. And the fact with Metroid is we want to make sure that that game is perfect. Unfortunately, Metroid Prime 2 didn't live up to our expectations, it didn't live up to Retro's expectations
Evidently, Nintendo's looking to put out a lot of marketing for this product, and they want it to be the best that it can be when it releases. (And if it sells more copies than Echoes, they'd prefer that too. Given that this is one of the first FPS titles to have a chance of not sucking on Nintendo's new console (i.e. not Red Steel or Medal of Honor, I think it's safe to say that this game will sell pretty well. Here's hoping that the game's as close to "perfect" as they can make it too.
Read More

| Newsweek
Posted by Michael Cardiff Categories: Hardware, PlayStation 3, Release Dates, Rumors,
You can't blame Sony's Phil Harrison - after talking up the PS3 so much and promising console numbers and release dates that never materialized, he's got to start being a little more cautious. But I think his current statements shed some light on just how dire Sony's production problems are:
Appearing in this month's official Playstation magazine, Harrison states:
On asking if the PS3 will definitely be out in March in Europe…

"Given that all of our previous statements about launching in Europe simultaneously with the US and Japan turned out not to be the case, I would not like to make any definitive statements on that. It's not my job to comment on hardware supply issues other than to say some very smart people are working very hard to catch up. In fact, the ramp up is already starting to happen in supply and output, just obviously too late for us to have launched in Europe at the same times as the US."
So Sony, what you're telling us is that Sony might not even meet its thrice-delayed launch date in Europe?? Can you tell us anything definitive about the European console? Is it ever going to make it to Europe? From our ends, it sounds like you're just barely making your production quotas and hedging your bets. Please, tell us we're wrong.
Read More

| ThreeSpeech.com
Posted by Christopher Sasaki Categories: First Person Shooters, Internet, PC, PlayStation 3, Xbox 360,
Valve Software, talking with Computer And Videogames today, announced that Half-Life 2: Episode 2 would be delayed until Summer of 2007. The new entry in Valve's experimentation with episodic content was initially supposed to come out before the end of the year, about 6-7 months after the release of episode 1. Now, the game will more than likely hit one year after the first episode. The goals of providing episodic content was to release playable content more frequently with shorter playtimes so that the large development cycles of major releases could be mitigated somewhat. With further delays, this seems to put the advantages of an episodic release cycle at risk. Even with the delays, though, waiting for Valve's new content generally seems to be worth it.
Read More

| Computer And Videogames
© Gear Live Media, LLC. 2007 – User-posted content, unless source is quoted, is licensed under a Creative Commons Public Domain License. Gear Live graphics, logos, designs, page headers, button icons, videos, articles, blogs, forums, scripts and other service names are the trademarks of Gear Live Inc.