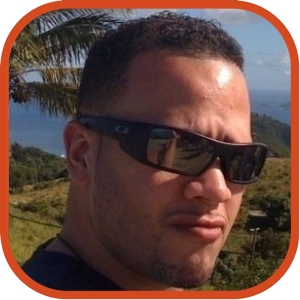 Posted by Jason Diaz Categories: Corporate News, Hardware, Nintendo, Wii,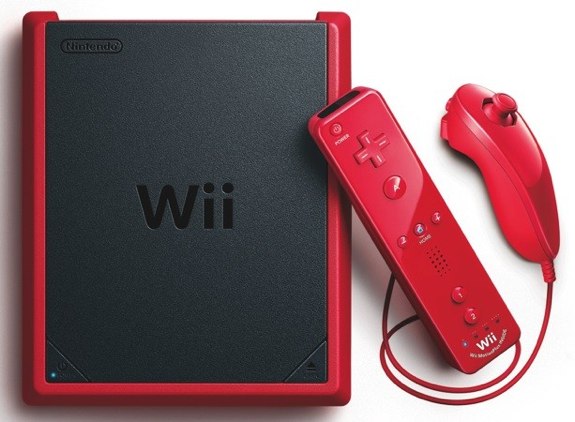 If you're looking for a budget friendly gaming console and you happen to live in Canada, then look no further than the Wii Mini for $100. The popular gaming console is in fact exclusive to Canada, eh! Sadly, the console breaks backwards compatibility with GameCube and lacks Internet access [Editor's note: Nintendo really dropped the ball here by removing Internet access. A $100 Wii Mini with Netflix, Hulu Plus, and YouTube access would be a fantastic set-top box.] It goes on sale on December 7th, and will be a cool Christmas stocking stuffer. Full press after the jump.
Click to continue reading Nintendo Wii Mini is a $100 Canada exclusive
Read More

| Wii Mini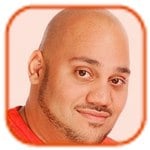 Posted by Andru Edwards Categories: Corporate News, Hardware, Hot Deals, Nintendo, Wii,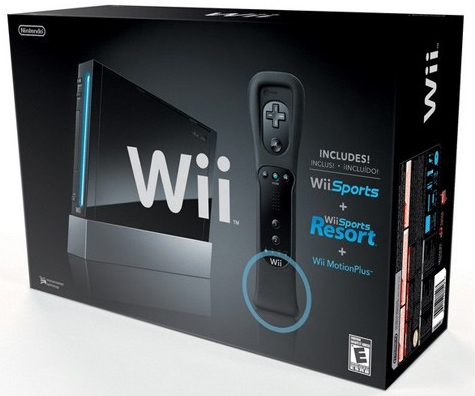 The Nintendo Wii U console is set to drop in just 34 days, and Nintendo is looking to spend this last month enticing buyers with a $20 price drop on its current Wii console. The Nintendo Wii is now priced at $129.99 and includes two games: Wii Sports and Wii Sports Resort alongside a Wii Remote Plus and Nunchuk, all in black. Expect to see the package in stores by October 28th.
Read More

| BusinessWire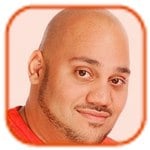 Posted by Andru Edwards Categories: Corporate News, Hardware, Microsoft, Xbox 360,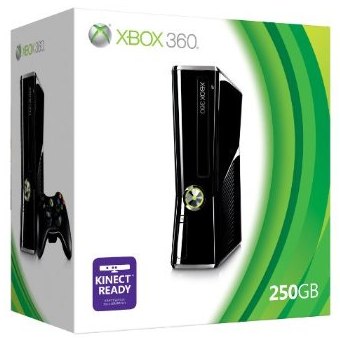 After showing off Halo 4 this morning, Microsoft let us know that the Xbox 360 now has the distinction of not only being the best-selling console in North America, but it is now the best selling console on the planet. Pretty nice achievement for a company that had no video game console at all two generations ago! What's that? You don't have one yet? Go and grab one on Amazon! Be sure to check out more news from the Microsoft E3 Media Briefing.

Posted by Paul Hamilton Categories: Action, Adventure, Konami, Nintendo DS, PlayStation 3, Wii, Xbox 360,
Koji Igarashi, creator of the popular Castlevania franchise, is featured in an interview with Game Informer where he talks about what's next for the series.
[Next,] I will be working on a DS version, but I am thinking of moving to the home consoles for the future. I will continue to use 2D for the DS version, but I'm still trying to figure out which console to do the home console versions. I think the Xbox 360 would be the best platform for the U.S. market.
Another DS Castlevania wasn't really a bold prediction, but focusing on the 360 is a little unexpected. Igarashi goes on to clarify, "The U.S. market is the biggest market for the Castlevania series, so I will give the first priority to the U.S. market. The platform will be the Xbox 360, since the PS3 isn't doing well everywhere in the world." He does later suggest that he thinks Metal Gear Solid 4 could easily increase the PS3 base in the US which would make it more attractive as a target for a Castlevania game.
As for the Wii, which represents an even larger market than 360, Igarashi says he hasn't quite figured out how to make the gesture controls work with the game saying that the motion for cracking a whip might be too hard on users but some kind of abstraction would be "not so good." "I will have to think about a way to accomplish this," he concludes.
Read More

| Game Informer

Posted by Paul Hamilton Categories: Corporate News, Downloadable Content, Internet, Microsoft, Nintendo, PlayStation 3, Sony, Wii, Xbox 360,
A research paper from Electronic Entertainment Design and Research has been released that suggests that games with online support can be crucial to a game's retail success. Not surprisingly, another way to boost sales is to create a quality game (defined as those with a 90+ score on Metacritic), with these well-reviewed titles outselling the average release well above 5-to-1.
While making good games typically means making good money, naturally, it is a bit surprising to see the report indicate that sales can be doubled by dropping in an online mode. With online games selling twice the number copies that offline titles do, it's curious to note that over half of games released don't offer even basic online support.
Click to continue reading Games With Online Multiplayer Sell More
Read More

| Ars Technica

Posted by Paul Hamilton Categories: Bungie, Culture, First Person Shooters, Microsoft, Xbox 360,
Time Magazine has Halo 3 on their cover this week but the feature inside the magazine, written by Lev Grossman, has raised the hackles on the necks of several game writers. Dan Zuccarelli from Bits, Bytes, Pixels and Sprites takes Grossman to task for what he feels is an ill-researched piece. It's not hard to see where Zuccarelli is coming from. In the third paragraph the Time article calls Halo 2 an Xbox 360 exclusive and the inset graphic (reprinted on BBPS) shows a fan mod Xbox 360 featuring Halo 3 artwork rather than the actual Halo 3 Special Edition Xbox 360, not to mention mis-labeling the Heroclix Scarab as merely a "sculpture."
What really has some people frothing though is Grossman's obvious bias against gamers that seeps from nearly every paragraph as he repeatedly refers to them as antisocial, unhealthy, unpopular and even twice refers to gamers as residing in a ghetto. It's not clear whether he refers to a literal ghetto or if he's being metaphorical, but either way it doesn't seem particularly balanced or neutral in tone.
Read More

| Time via The Bits, Bytes, Pixels and Sprites

Posted by Paul Hamilton Categories: Hardware, Microsoft, Xbox 360,

Dean Takahashi has a write-up regarding the upcoming 65nm microprocessors reportedly shipping on new Xbox 360 units. The more efficient processors are included on the new Falcon boards that are included standard in all units going forward. Of course, Microsoft still needs to sell its existing stock of 90nm chip systems and as a result is being, shall we say, coy about the new processors and their availability.
Also of note is that these new Falcon boards curiously do not include replacement 65nm ATI graphics processors, which some have speculated are at least partially responsible for the frequently discussed Red Rings of Death issue that Microsoft recently took steps to correct. Takahashi remarks that he expected the 65nm chips—both processor and graphics—to have appeared long before now but speculates that the problems with the 90nm boxes may have pulled Microsoft's engineers away from the efficiency shift to concentrate on damage control.
The crux of the report is that buying a new Xbox 360 right now is probably not the wisest consumer decision, at least until someone determines how to effectively differentiate between the chip sizes from the outer boxes. Once the last of the 90nm systems have been liquidated from stock all 360s sold will include HDMI and the more efficient chips, which many believe (or perhaps hope) will be more reliable than 360s have historically been. The moral of the story then is for those considering an Xbox purchase to wait for a few months for the holiday buyers to clear out the older stock, something Microsoft hopes you won't do which is why they remain so elusive with details on the new chips.
Read More

| San Jose Mercury

Posted by Paul Hamilton Categories: Adventure, Nintendo, Platformers, Retro, Third Person Shooters, Virtual Console, Wii, Xbox 360, Xbox Live Arcade,
People with virtual currency burning pixelated holes in their alternate reality pockets can check out the Xbox Live Arcade and the Wii Virtual Console this week for some new (or perhaps old) titles. The most exciting offerings this week look to be the Jeff Minter shooter Space Giraffe and the wonderful SNES classic, Super Metroid.
Click to continue reading Console Downloads Feature Space Bounty Hunters and Also Giraffes
Read More

| Nintendo Press Release

Posted by Paul Hamilton Categories: Corporate News, Hardware, Nintendo, Wii,
Despite being much harder to find throughout the year in retail outlets than the competitor's next-gen console hardware, Nintendo's Wii may not see much improvement in availability until sometime in 2008. Nintendo originally planned to expand their production in June but were forced to delay their expansion plans due to tight supply of certain components coming from Taiwan-based suppliers.
Wii units are certainly far more available than they were shortly after launch but that may be related to the comparatively lighter demand; with the 2007 holiday season fast approaching and key titles like Metroid Prime 3, Super Mario Galaxy and Super Smash Bros. Brawl expected before Christmas, this could mean another tough Christmas on shoppers with Wii systems high on their lists.
Still, Nintendo has not backed down on projections made in April of this year and in a statement to GameSpot said, "Nintendo has no revisions to announce to its most recent shipment forecasts at this time." They originally predicted that they would sell 14 million Wiis this fiscal year.
Read More

| DigiTimes via GameSpot

Posted by Paul Hamilton Categories: Action, Downloadable Content, PlayStation 3, PlayStation Network,
Dylan Jobe from the Warhawk team has posted a lengthy FAQ on the PlayStation blog where he clarifies, among other details, how the player-hosted matches will work. Essentially, the system tests the host's connection speed and makes a determination based on that about how many players the game will support, 8, 16, 24 or 32. From the FAQ:
[W]e… do a really quick series of bandwidth tests to determine how many players you will be able to handle. We spent quite a bit of time looking at the bandwidth requirements to make sure that the games that you host are not out of your league with regard to the bandwidth needed. We got a lot of comments during the BETA about players that were hosting 24 or 32 player games when they didn't have the bandwidth to do so. This resulted in pretty crappy game experiences sometimes. Our updated bandwidth requirements should resolve a lot of this and we'll be monitoring it and changing them if we need to… If you're at school (college dorm or something) on a network you'll probably be hosting up to 32 players, but the net is what the net is and you all know how it can change like the weather. If you have a really bad connection, then you will be hosting eight or 16 players.
He also talks about how there will be no way to run the retail version without the disc in tray, the fact that there will be clan support and that there is split-screen play but you can only have one headset active at a time on a given console, plus a lot more.
Read More

| PlayStation Blog
© Gear Live Media, LLC. 2007 – User-posted content, unless source is quoted, is licensed under a Creative Commons Public Domain License. Gear Live graphics, logos, designs, page headers, button icons, videos, articles, blogs, forums, scripts and other service names are the trademarks of Gear Live Inc.