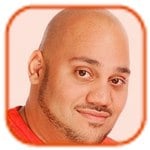 Posted by Andru Edwards Categories: Activision, First Person Shooters, PlayStation 3, Xbox 360,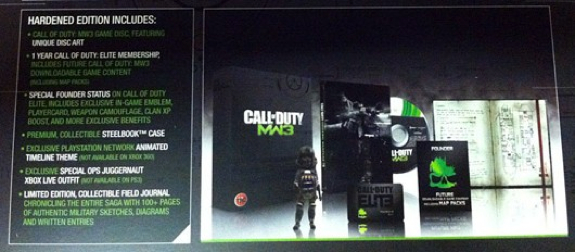 Details are leaking out for the contents of the ultra-deluxe Call of Duty: Modern Warfare 3 "Hardened Edition," the fancy name for what amounts to the collector's version of the game, which you can pre-order now on Amazon. And the news doesn't come a moment too soon for rabid Call of Duty fans: According to new predictions from publisher Activision-Blizzard, the latest title in the series is expected to sell even more pre-sale copies than its previous versions.
It's not as if Activision-Blizzard has remained blind to the popularity of its first-person-shooter franchise, however. A brand-new subscription service is expected to be released alongside the November launch of Call of Duty: Modern Warfare 3. Dubbed, "Call of Duty: Elite," the service will give gamers the option for signing up for a free account or "premium" access to the service for the cost of $50 a year, or nearly the cash equivalent of one brand-new Call of Duty title.
So what's the point? According to Activision-Blizzard's official announcement for Elite, the online network will contain, "a wide range of state-of-the-art services, exclusive entertainment programming and all-inclusive game content for less than the cost of any comparable online entertainment service currently in the market."
Click to continue reading Call of Duty: Modern Warfare 3 "Hardened Edition" details leak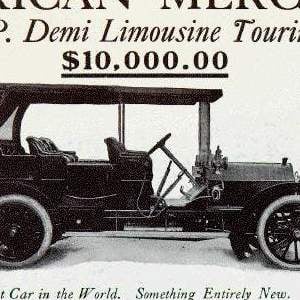 Posted by Drea Avellan Categories: Microsoft, MMORPG, Mods/Hacks, PC,
Microsoft Kinect allows you to maneuver your character and navigate compatible games simply by using hand gestures and body movements – at least that's how Microsoft intended it to be. Researcher Evan Suma and his team at University of Southern California, have found a way to use Kinect is a somewhat unusual way. OpenNI, hacked programs (FAAST), and some tech voodoo, have allowed this team of masterminds to plug in Kinect to their computer's USB port, and use it to play World of Warcraft. The software translates real-world gestures into in-game commands that allows for the player to level-grind with their fists.
Click to continue reading Kinect Hack Turns World of Warcraft Into Full-Body Grind
Read More

| Game Life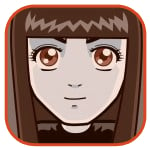 Posted by Sheila Franklin Categories: Accessories, Internet, MMORPG,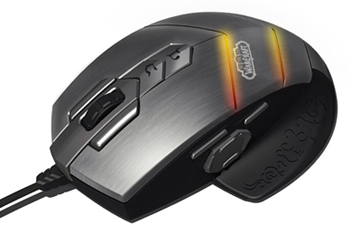 Blizzard and SteelSeries have created a gaming mouse specifically for WoW. With features like 15 programmable buttons, 130 pre-defined commands for drag and drop macro creation, 16 million illumination choices and 3 intensity and pulsation levels, it will be more difficult than ever to stop the addiction. Not to mention that it looks pretty hot. The MMO Gaming Mouse can handle up to 160 macros and comes with a price of $99.99.
Read More

| SteelSeries

Posted by Chris Pereira Categories: MMORPG, PC, Trailers,
World of Warcraft players, make sure you're prepared for the next expansion – Wrath of the Lich King will contain the Northrend continent, but you'll need to be at least level 68 to venture there. 1UP has tons of details, as the upcoming issue of Games for Windows: The Official Magazine has a cover story with tons of details.
Among what we know is that the new level cap will be 80 and there's a new class – the Death Knight, a Hero Class character. But there won't be any new content for newcomers to WoW, or those that aren't fairly high-end – the original world won't be seeing many changes.
Read More

| 1UP
Posted by Edie Sellers Categories: Action, E3, Games for Windows, MMORPG, PC, Role Playing Games,
Here's a quick rundown of what we learned about Hellgate: London as I got a tour of a few levels with Tyler Thompson, Flagship Studio's director of technology.
Platform: PC
Release date: Still shooting for summer 2007 - which, let's face it, is right now. According to Tyler, "We're still working for that. If it takes a little bit longer, then we'll let it take a little bit longer." In industry speak that means, "If you don't see it by August, you'll see it for the holidays."
Look: Flagship Studios, at its top levels, is populated by ex-Blizzard brains, including Diablo creators Erich Schaefer and David Brevik (and don't forget Bill Roper, who played an integral role in the Warcraft, Starcraft and Diablo series). So, think Diablo, but much, much better looking. Tyler told me that the game is in the alpha stage. I'm used to seeing games in alpha looking a bit rough around the edges. This game was, in the levels he toured me, free of jaggies and visual glitches. The word that comes to mind is "shiny." I found it to be very reminiscent of Diablo in look and feel. Of course, bear in mind the tour was guided, which means I only got to see the best looking areas.
The biggest improvement in look, and, ultimately, playability, is the improved camera from Diablo 2. Gone is the fixed, third-person isometric camera in favor of 360-degree, fully rotational viewing.

More after the break.
Click to continue reading E3 2007: Preview: Hellgate: London

Posted by Chris Pereira Categories: Action, Corporate News, Internet, MMORPG,
Legendary Pictures' website has listed Diablo as a title under their "In Development" section. The same guys who brought you 300 and are also working on a big-screen adaptation of World of Warcraft are apparently set to send you to Hell.
We're praying that this isn't going to be based directly upon either of the Diablo games, which – when you really look at what they boil down to – essentially offer up the gameplay equivalent of Windows. Now don't get me wrong – I spent thousands of hours playing Diablo II, taking part in more Baal runs than I wish to recall. But it's just not the sort of thing that you make a movie out of.
But at least there's more promise for a real plot here than there is in the WoW movie – there's quite a lot of Diablo backstory, and a number of novels out there based upon the games (which, sadly, one of which I have actually read. While it hasn't been revealed, WoW is an open-world game, whereas Diablo follows a tight narrative. Regardless, hopefully these monster series of Blizzard's are done justice. Just keep Uwe Boll far away, and they've got a shot.
Posted by Christopher Sasaki Categories: Corporate News, Internet, MMORPG, PC,
Blizzard Entertainment has broken PC sales records by selling over 2.4 million copies during the first 24 hours of availability of their expansion World of Warcraft: The Burning Crusade. According to their press release, the company sold over 1.2 million copies in North America and 1.1 million copies in Europe, and over 1.7 million users logged in the first day. The press release did not state how many of those people wound up queued for their game servers, or how much productivity is dipping during the week of the game's release. Blizzard assures gamers that have not yet purchased the expansion that more copies are shipping daily; while GameStop and EBGames made an insightful decision to just order enough copies to cover pre-orders, local Fry's Electronics stores reportedly have stacks of the game available for purchase.
The full press release continues after the jump.
Click to continue reading 2.4 Million Join Burning Crusade
Posted by Christopher Sasaki Categories: Internet, MMORPG, PC,
Blizzard today announced that gamers looking forward to playing the World of Warcraft: Burning Crusade expansion this year will now have to wait until 2007 for the anticipated add-on. The company currently intends to ship the expansion pack in January of 2007 to allow a few more weeks of development and beta testing to ensure that the content meets Blizzard's standards. While the announcement is disappointed to those waiting for the expansion, this is one less item that will be competing for gamer's play time this holiday, with the Wii and Playstation 3 shipping, as well as several other high profile titles for the Xbox 360 and the PC.
Blizzard's full media alert continues below.
Click to continue reading Burning Crusade Delayed To 2007
Read More

| World Of Warcraft Forums
Posted by Christopher Sasaki Categories: Electronic Arts, Internet, MMORPG, PC,
One of the more exciting panels at the Austin Game Conference was a panel simply called "MMOG Rant" as Gamespot reports. On the panel were representatives from several different MMORPG publishing houses, including NCsoft, Bioware Austin, Sony Online Entertainment, and former employees of Turbine Entertainment and Mythic Entertainment.
While Blizzard wasn't represented directly, World of Warcraft certainly received a lot of attention from the panel. Complaints ranged from problems with post-sale service to issues with copycats, financing, innovation, and execution. Other than the post-sale service, the issues the MMORPG development community seems to be facing is similar to the game industry as a whole. While venture capital seems to be flowing into genre developers seeking to build the next World of Warcraft, the big problem seems to be that investors are literally looking for the next World of Warcraft. Getting funding for innovative or unique projects seems to be as much of a problem in the MMORPG realm as it is in console or PC gaming. The article offers an unvarnished look into the frustrations of MMORPG developers.
Read More

| Gamespot
© Gear Live Media, LLC. 2007 – User-posted content, unless source is quoted, is licensed under a Creative Commons Public Domain License. Gear Live graphics, logos, designs, page headers, button icons, videos, articles, blogs, forums, scripts and other service names are the trademarks of Gear Live Inc.