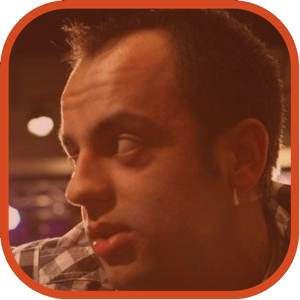 Posted by Andrey Malskiy Categories: Casual, Culture, Retro,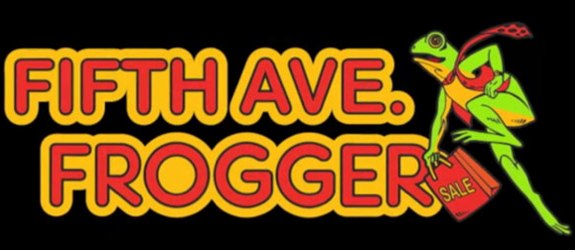 Since we're on the topic of childhood memories today, one of the first video games I remember being exposed to was Frogger, followed by Grand Turismo, which explains the ever present need for speed, power, and having my traffic court lawyer on speed dial. But that's a different story in and of its self.
The Smithsonian Museum has opened its doors to video games. Among the classic video games that grace its halls are Pac-Man, Super Mario Brothers, and other household classics. However, Frogger is no were to be found in the line up.
We, along with other, more creative activists, feel that the Frogger snub is an injustice! How do you rep a 30-year-old game in modern times? Well, take Frogger to New York City and attempt to get him across a street of traffic. Oh, and make sure it's based on real time traffic flow in order to make the game near impossible to complete. If you're not located in NYC, get a look at the action in the video below, then head on over to the Smithsonian's Facebook page and tell them you want Frogger.
Click to continue reading Fifth Ave. Frogger makes you play against real-time NYC traffic flow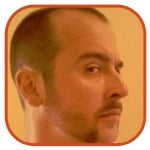 Posted by Finnian Durkan Categories: Culture, Music, Retro,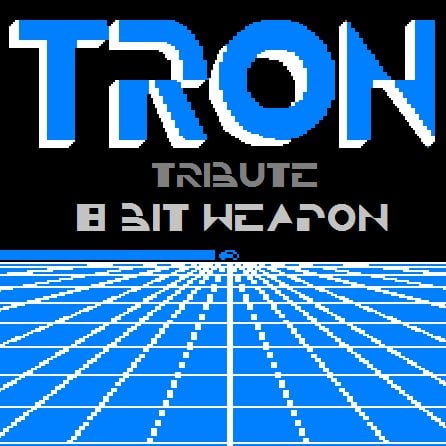 For anyone out there who has been longing—nay, pining—away for remixes of the stripped-down melodies that accompanied their favorite 80's Midway/Capcom/Atari games, then 8-Bit Weapon has the cure for what ails you. The Tron Tribute EP is available for download, and the remixes are based off of the original score by Wendy Carlos for the 1982 film. The EPs samples use sounds from the following systems: Commodore 64, Nintendo NES, Nintendo Game Boy, Apple II, and Atari 2600. Beware: repeated listening may cause you to troll eBay and craigslist for your old Coleco-Vision console. For anyone born after 1985, this may be a little confusing. I know that quarters are like the nickel of the 80's now, but 6-8 of those in your pocket used to mean 2-3 hours at the arcade… What's an arcade? ...I hate you.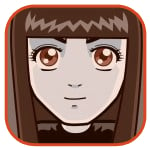 Posted by Sheila Franklin Categories: Corporate News, MMORPG, PlayStation 3, Retro, Wii, Xbox 360,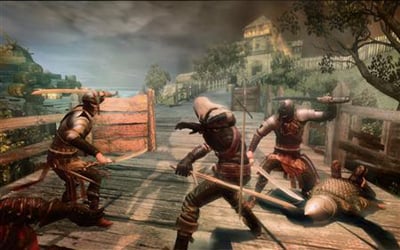 Atari's new president Phil Harrison has plans to have its name associated with more than simply retro gaming. Their "Jenga World Tour" and "Godzilla Unleashed" didn't receive the best of reviews so they plan to move into MMO games, such as "The Witcher: Rise of the White Wolf" that will be released for PlayStation 3 and Xbox 360 late next year. Other plans include "EVE Online," "Ready 2 Rumble Revolution" on Wii and "Ghostbusters: The Videogame." Be that as it may, we still remember when "Asteroids" was hot enough for us and were grateful for the Atari name.
Read More

| Reuters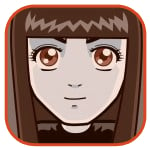 Posted by Sheila Franklin Categories: Action, Portable/Mobile, Puzzle, Retro,
Remember how much coinage you lost at the arcades? Now you can play a couple of those old games and save some cash at the same time. Every time you feed the Arcade Gaming Bank a penny, it will let you play either Tetris or Breakout. You can get a lot of practice in for a dollar if you can get used to the smaller screen. The retro mini-game is available for ¥3850 ($39.50.)
Read More

| Strapya World

Posted by Paul Hamilton Categories: Virtual Console, Wii, Xbox 360, Xbox Live Arcade,
There are six new games to choose from this week on Xbox Live Arcade and Virtual Console, though none of them are original games (which you expect from VC but even XBLA is arcade ports this week). Plus, most of this week's games are relatively inexpensive with one exception.
Games this week include Bonk 3: Bonk's Big Adventure, Adventure Island, Landstalker: The Treasures of King Nole, Donkey Kong Jr. Math, Cyberball 2072 and Fatal Fury Special. Details for the releases are below.
Click to continue reading Xbox Live Arcade and Virtual Console Releases This Week
Read More

| Nintendo Press Release

Posted by Chris Pereira Categories: Activision, CAPCOM, E3, Eidos, Electronic Arts, LucasArts, Microsoft, Nintendo, Nintendo DS, PC, PlayStation 2, PlayStation 3, Portable/Mobile, PSP, SEGA, Take2, THQ, Ubisoft, Wii, Xbox 360,
Sure, the convention is much smaller this year and all, but that doesn't mean that there aren't a ton of games to be seen. Eurogamer has posted a list of the announced lineups and then some of what you'll be seeing at E3. Nintendo, Microsoft and Sony have been quiet on what they'll be showing, so it looks like we'll need to wait until their respective showings to know for sure. The event is taking place next week, so expect it to be a busy week in news.
But please, please, please, Nintendo, show me Animal Crossing Wii. Something. Anything. Please?
Read More

| Eurogamer
Posted by Christopher Sasaki Categories: Xbox 360, Xbox Live, Xbox Live Arcade, Xbox Live Marketplace,
Microsoft dropped a couple of media alerts today, first announcing that Contra will hit Xbox Live Arcade this Wednesday. For 400 Microsoft Points, gamers will be able to download the game, which will feature an original game mode plus an enhanced mode with updated graphics and sounds. The game will also feature online multiplayer, allowing two player co-operative gameplay either over the Internet or locally.
Microsoft also announced six new classic titles from Atari, including: Centipede/Millipede, Battle Zone,Asteroids/Asteroids Deluxe, Missile Command, Tempest, and Warlords. Battlezone will include new graphics, multiplayer modes like Deathmatch and Capture the Flag, and support for the Xbox Live Vision camera. Other titles like Missile Command and Tempest will also see visual updates. Hopefully the graphical updates to the classic titles will go way beyond the "enhancements" gamers have seen on Namco's classic titles.
Read More

| Contra Media Release
Read More

| Atari Media Release
Posted by Michael Cardiff Categories: Corporate News, Retro,
Looking to end their reverse Midas touch (everything they publish seems to veer away from gold these days), Atari today announced that they are hiring a new president and CEO. David Pierce (no, not THAT David Pierce), former executive vice president of Sony Wonder (Sony's children's video and home video arm), will be taking the reins of the troubled videogame maker effective immediately.
Pierce has a strong track record in a variety of entertainment industries and may help Atari to become profitable in the coming months (hopefully without selling off any other major franchises). It should be interesting to see how Pierce plans to put Atari back in the black - if he's of the "old" school of business, we can expect to see major layoffs and downsizing. Hopefully, Pierce also recognizes that hiring a few top-of-the-line creative talents is what Atari really needs.
Read More

| Reuters
© Gear Live Media, LLC. 2007 – User-posted content, unless source is quoted, is licensed under a Creative Commons Public Domain License. Gear Live graphics, logos, designs, page headers, button icons, videos, articles, blogs, forums, scripts and other service names are the trademarks of Gear Live Inc.