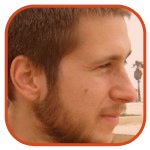 Posted by Brandon Gribin Categories: Action, Downloadable Content, Release Dates, Ubisoft, Xbox 360, Xbox Live, Xbox Live Arcade, Xbox Live Marketplace,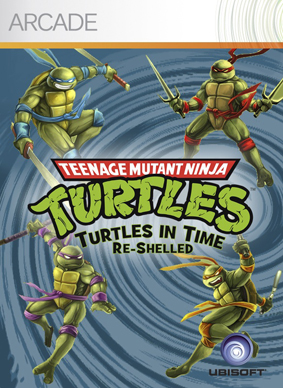 That's right, the arcade classic Teenage Mutant Ninja Turtles: Turtles in Time comes out tomorrow, August 5th, on Xbox Live Arcade - as part of XBLA's 'Summer of Arcade.'
Re-Shelled promises updated 3-D graphics with the same masterful gameplay. Four player co-op and survival modes will be available both online and locally.
It seems like if you played the 90's arcade title, you know what to expect. Still, keep your eyes peeled on the game's Metacritic page for reviews to start pouring in.
It'll cost you 800 Microsoft Points ($10.)
And by the way, here's XBLA's 'Summer of Arcade' Lineup:
OUT NOW: 'Splosion Man 800 Points ($10)
OUT NOW: Marvel vs. Capcom 2 1200 Points ($15)
August 5: TMNT: Turtles in Time Re-shelled 1200 Points ($15)
August 12: Trials HD 1200 Points ($15)
August 19: Shadow Complex 1200 Points ($15)
Read More

| Teenage Mutant Ninja Turtles: Turtles in Time Re-Shelled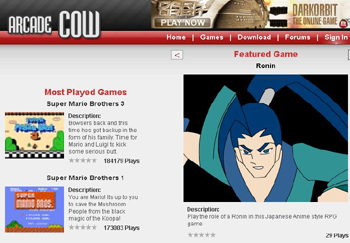 If you find yourself still playing Classic video games, take a trip in time at Arcade Cow. They feature over 7000 free games that they have collected. Included are various action, arcade, strategy and puzzle games. They are all free to play and gamers can post on the forum and rate them. Those who remember the addictive play of Mario Bros. and Castlevania should be pleased and although they appear elementary now, younger players may appreciate the roots of today's gaming.
Read More

| Arcade Cow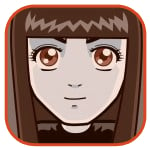 Posted by Sheila Franklin Categories: Action, Portable/Mobile, Puzzle, Retro,
Remember how much coinage you lost at the arcades? Now you can play a couple of those old games and save some cash at the same time. Every time you feed the Arcade Gaming Bank a penny, it will let you play either Tetris or Breakout. You can get a lot of practice in for a dollar if you can get used to the smaller screen. The retro mini-game is available for ¥3850 ($39.50.)
Read More

| Strapya World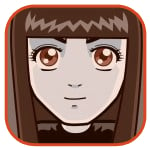 Posted by Sheila Franklin Categories: Action, Mods/Hacks, Nintendo,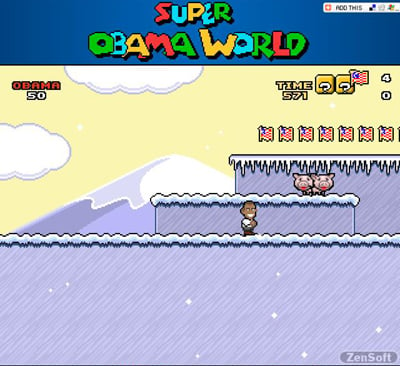 What better way to celebrate Barack Obama's becoming the President-elect than with a round or two of Super Obama World? Played similarly to Super Mario, the ZenSoft game features pigs and flags and John Phillip Sousa's Stars and Stripes Forever. The game is free for all and if you are a hardcore Barack/Mario fan, there are t-shirts to go with them. Creators Robert Sundling & William Jacobson will be releasing additional levels that will include Arizona, Illinois and D.C.
Read More

| Super Obama World

Posted by Paul Hamilton Categories: Casual, Downloadable Content, Sports, Xbox Live Arcade,
Microsoft announced that starting at midnight GMT on Wednesday, they'll be reducing prices for a select number of Xbox Live Arcade titles for one week, ending at 11:59 Tuesday October 2nd. This is similar to the Labor Day sale they ran earlier this month where they dropped the prices on Gauntlet, Zuma and Dig Dug.
The titles featured this time around are Bankshot Billiards 2, Hardwood Spades and Frogger.
The price reductions are less dramatic here, the earlier labor day sale halved the prices of the games while these are marked down less severely: Bankshot Billiards 2 normally goes for 1200 ($15.00) Microsoft Points but has been reduced to 900 ($11.25); Hardwood Spades and Frogger are both usually priced at 400 Microsoft Points ($5.00) but have been dropped to 300 ($3.75). Still, if you were considering any of these games as possible purchases, now might be the time to jump on them. Perhaps combined with the Best Buy/Halo 3 Live promotion you can have yourself a few days of super-cheap online gaming.
Read More

| Gamerscore Blog

Posted by Paul Hamilton Categories: Virtual Console, Wii, Xbox 360, Xbox Live Arcade,
There are six new games to choose from this week on Xbox Live Arcade and Virtual Console, though none of them are original games (which you expect from VC but even XBLA is arcade ports this week). Plus, most of this week's games are relatively inexpensive with one exception.
Games this week include Bonk 3: Bonk's Big Adventure, Adventure Island, Landstalker: The Treasures of King Nole, Donkey Kong Jr. Math, Cyberball 2072 and Fatal Fury Special. Details for the releases are below.
Click to continue reading Xbox Live Arcade and Virtual Console Releases This Week
Read More

| Nintendo Press Release

Posted by Paul Hamilton Categories: Adventure, Nintendo, Platformers, Retro, Third Person Shooters, Virtual Console, Wii, Xbox 360, Xbox Live Arcade,
People with virtual currency burning pixelated holes in their alternate reality pockets can check out the Xbox Live Arcade and the Wii Virtual Console this week for some new (or perhaps old) titles. The most exciting offerings this week look to be the Jeff Minter shooter Space Giraffe and the wonderful SNES classic, Super Metroid.
Click to continue reading Console Downloads Feature Space Bounty Hunters and Also Giraffes
Read More

| Nintendo Press Release

Posted by Paul Hamilton Categories: Culture, Editorial, Retro,
Gamers of a certain age, if given half a chance, will gladly recount grand tales of smoky rooms, dimly lit by a few dozen cathode rays where the only sounds are the white noise of competing digitized soundtracks, crude speech sythesizers, blips and bells, pings and whistles and artificial arpeggios rolling down an electronic scale.
The misty sincerity of those gamers who cut their teeth on the quarter-munching cabinets of Space Invaders, Asteroids, Missile Command and Sinistar is almost enough to make one forget what a mess the modern arcade equivalent has become. The gargantuan interface machines with their elaborate weapon approximations and physical demands juxtapose over a likewise spectacular price per play resulting in a hollow shell of what the old guard knew so well. These are not arcades as exist in those guarded memories, they are interactive entertainment experiences: The kind of branded, marginalized speciality device that has been focus tested and trade-show marketed to get the premium floor space right out front in view of the mall concourse is showpiece here.
Even those arcade machines which can still accurately be described as video games compete for the higher-yield ticket-generating skill games (which ironically involve very little skill). Most of those who recall the days when 3D graphics referred to the vector lines of Tempest pass by these modern emporiums. Perhaps they shake their heads a little or make a disparaging comment. Kids these days. Get off my lawn. They don't enter; inside is only heartbreak.
Perhaps what hurts the most is that it is a heartbreak we chose. We have no one to blame but ourselves, for while the arcade as it was may be dead, ultimately it is us who killed it.
We wanted the more valuable entertainment experience. We asked for and then demanded a perfect replica of our arcade favorites that we could play at home from the comfort of our couches. We pressed for more arcade-quality graphics on our home consoles until our set top boxes had visuals that outpaced anything showcased on a standalone machine. We asked for, and received, greater narrative depth in our games and as a casualty for our insistence we killed the arcade—the very entity we now mourn.
Click to continue reading California Extreme Channels a Simpler Time
Posted by Christopher Sasaki Categories: Fighting, PlayStation 3,
Gaming site Kikizo recently scored an interview with the Virtua Fighter 5 arcade lead and the designer of the PlayStation 3 version of the game, and they were able to discuss a lot about the console adaptation, the future of the franchise, and some of the reasoning behind the design decisions made for the home version of the game. Unfortunately, the two were unable to give any insight into the upcoming Xbox 360 version of the game, but they were able to talk at length about the series. The team doesn't appear to be considering future downloadable content or microtransactions, but the team seemed open to the possibility of older versions and variants of the Virtua Fighter series becoming available, including Virtua Fighter Kids.
Read More

| Kikizo
Posted by Christopher Sasaki Categories: Action, Retro, Xbox 360, Xbox Live, Xbox Live Arcade, Xbox Live Marketplace,
Ubisoft has confirmed that the classic Konami arcade game Teenage Mutant Ninja Turtles will be coming to the Xbox Live Arcade in the near future. One of the best parts about the original arcade game was four-player support, and this will make its way over to the Xbox Live version, supporting co-op play locally or over Xbox Live. The game will sell for a mere 400 Points ($5) and should appear by the end of the month, to tie in with the upcoming movie release.
Read More

| IGN
© Gear Live Media, LLC. 2007 – User-posted content, unless source is quoted, is licensed under a Creative Commons Public Domain License. Gear Live graphics, logos, designs, page headers, button icons, videos, articles, blogs, forums, scripts and other service names are the trademarks of Gear Live Inc.