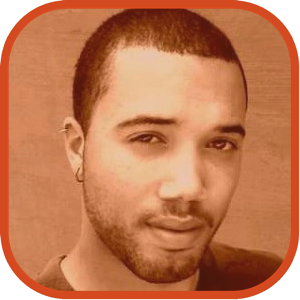 Posted by John Kilhefner Categories: Culture, Xbox 360,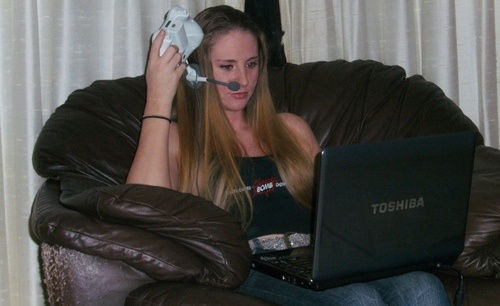 Hearing the "pluck" of an achievement is a joy to some, but to others, that little achievement sound is a rush similar to sky diving on cocaine. As gamers, we've all been there - slightly obsessed with getting all the achievements for a particular game. But, for achievement hunter and stay at home mother Kristen, one full game of achievements wasn't enough.
"I wanted to get to 200,000, so I started playing some cheesy kid games," said Kristen. Playing games in this manner to get achievements is called "boosting" by some, and now that Kristen reached her goal of 200,000 she plans to cut back a whole lot.
"I've been gaming for so long, I'll never quit - I'll probably keep gaming until I'm 70. But as far as achievements, I plan to cut back a lot now," said Kristen. "Now that I've hit it, I can't wait to just play Black Ops."
Kristen seems to have gotten over her achievement addiction, but only time will tell if she can stop from going on achievement benders this holiday season.
Read More

| Kotaku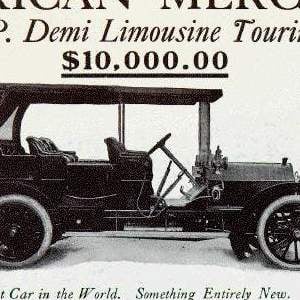 Posted by Drea Avellan Categories: Electronic Arts, PlayStation 3, Xbox 360,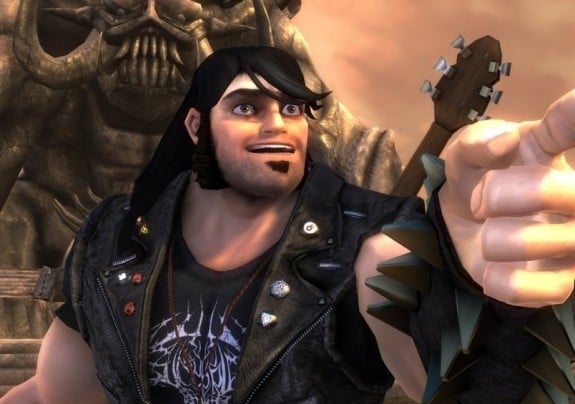 With the release of Brutal Legends coming up October 13th, It's time to prepare and train for your extensive achievement hunting—early! From the "Coolest Thing Ever" to "Six Degrees of Tim Schafer," we've got the full, and final, Brutal Legend Xbox 360 Achievement and Playstation 3 trophy list, after the jump.
Click to continue reading Brutal Legend Achievements and Trophies

Posted by Paul Hamilton Categories: Virtual Console, Wii, Xbox 360, Xbox Live Arcade,
There are six new games to choose from this week on Xbox Live Arcade and Virtual Console, though none of them are original games (which you expect from VC but even XBLA is arcade ports this week). Plus, most of this week's games are relatively inexpensive with one exception.
Games this week include Bonk 3: Bonk's Big Adventure, Adventure Island, Landstalker: The Treasures of King Nole, Donkey Kong Jr. Math, Cyberball 2072 and Fatal Fury Special. Details for the releases are below.
Click to continue reading Xbox Live Arcade and Virtual Console Releases This Week
Read More

| Nintendo Press Release

Posted by Chris Pereira Categories: Electronic Arts, Sports, Xbox 360,
Xbox360Achievements.org has the full set of achievements for this year's Madden – and the game doesn't release until next month. Plenty of time to study up and plan strategies to get them all as quickly as possible. To me, these achievements are much better than last year's insanely time consuming offering, and obviously better than the gimmes that we saw in Madden 06. But I really wish they had put some requirements on more of the achievements – 100% pass completion for a game won't be that hard if you only have to throw it once on the easiest difficulty setting.
Read More

| Xbox360Achievements

Posted by Chris Pereira Categories: Retro, Xbox 360, Xbox Live, Xbox Live Arcade,
The classic Missile Command is now available on Xbox Live Arcade. While it isn't a particularly exciting game by today's standards, at 400 Microsoft Points ($5) with update graphics and multiplayer over Xbox Live, it'll be hard to say no for anyone who played it as a kid.
Maybe this week's theme was to coincide with the Fourth? "Bombs bursting in air," you're blowing up missiles in this game… it makes sense. In my head, at least.
Click to continue reading Xbox Live Arcade 7/4: Missile Command

Posted by Chris Pereira Categories: Strategy, Xbox 360, Xbox Live, Xbox Live Arcade,
The European board game you've probably never heard of has made its way to the Xbox Live Arcade. For 800 Microsoft Points ($10) you can download the virtual version of the strategic board game. Catan was very well received (especially by those GamerAndy folks), so hopefully Carcassonne catches on as well and we'll see more board games in the future.
Click to continue reading Xbox Live Arcade 6/27: Carcassonne
Read More

| Xbox.com

Posted by Chris Pereira Categories: Release Dates, Strategy, Xbox 360, Xbox Live, Xbox Live Arcade,
Unless you're from Europe, there's a good chance you've never heard of the board game Carcassonne before. I sure haven't, but after giving it a look – and keeping in mind the success of Catan – it looks like we're getting another solid XBLA release this week. And finally we get another game that makes use of the Vision camera. It still doesn't quite feel like it was worth $40, though.
The official word on Carcassonne:
Using strategic tactics and a little luck, one to five players take turns selecting from 72 tiles displaying various features of a city including roads, the walls of a castle or fields. The medieval countryside thrives as players and their opponents place tiles and complete towns, roads, and farms while competing to accumulate the most points.
Game Features
Special AI settings to challenge any skill level
Challenge your friends – Up to five players can play over Xbox LIVE or up to four players can play on the same Xbox 360
Interact with new and old friends alike over Xbox LIVE while you play "Carcassonne" with the Xbox LIVE Vision camera
Helpful step-by-step tutorial to teach you the game in minutes
Skill-based matchmaking for ranked games
The complete "Carcassonne" includes 72 tiles and all rule sets
"Carcassonne" includes the "Rivers II" expansion set - 12 additional tiles
Earn up to 200 Gamerscore and 12 Achievements
The game goes live this Wednesday, June 27, for 800 Microsoft Points ($10).

Posted by Chris Pereira Categories: Action, Microsoft, Third Person Shooters, Xbox 360, Xbox Live,
Void of any achievements related to the added-after-the-fact Annex mode or Hidden Fronts maps, Epic will be releasing a title update for Gears of War tomorrow, Thursday, at 2 a.m. GMT (which is 9 p.m. EST tonight, if I'm not mistaken). It will add eight new achievements worth 250 points, improve (read: un-break) the Roadie Run controls, prevent glitches in exploits in the multiplayer, and other various tidbits.
If you're a real achievement whore and haven't already picked up the Hidden Fronts map pack (which goes for 800 Microsoft Points, or $10), you might be tempted to do so now. But keep in mind that all four maps included in it will be released for free on September 3.
For release notes and details on the new achievements, check after the break.
Click to continue reading Gears of War Getting More Achievements With New Title Update

Posted by Chris Pereira Categories: Action, Retro, Ubisoft, Xbox 360, Xbox Live Arcade,
For those of you who think Prince of Persia is a series that began last gen, you're dead wrong. Prince of Persia was originally a PC title, developed back in 1989. Now the game is resurfacing as Prince of Persia Classic on the Xbox Live Arcade for 800 Microsoft Points ($10). The interesting catch to the game is that you're required to save a princess… but in under 60 minutes.
The features list is exactly what you would expect from an XBLA game: improved graphics; new traps, puzzles, and enemies; 12 achievements; and leaderboards in three flavors – Normal Mode (complete the game as fast as possible, saving after each level), Time Attach Mode (start from the beginning if that princess isn't saved in 60 minutes), and Survival Mode (complete the game in under 60 minutes without dying – good luck).

Posted by Chris Pereira Categories: Action, Xbox 360, Xbox Live, Xbox Live Marketplace,
As if your Crackdown disc didn't already have enough worth – it's your key into the Halo 3 beta, after all – Microsoft and developer Real Time Worlds are planning on releasing nothing short of a mammoth load of content for the game. Through a combination of a title update and two content packs – one free, and one premium – there will be plenty of reasons to keep Crackdown in your 360 drive long after the Halo 3 beta ends.
Before getting into this laundry list of content, one nifty feature that has been implemented is basically a "try before you buy" system. Join up in a co-op game with someone that owns the "Getting' Busy Bonus Pack" (the name of the 800 Microsoft Point premium content pack) and you'll temporarily be given full access to everything included in the pack.
Click to continue reading Tons Of Crackdown Content Coming
Read More

| Major Nelson
© Gear Live Media, LLC. 2007 – User-posted content, unless source is quoted, is licensed under a Creative Commons Public Domain License. Gear Live graphics, logos, designs, page headers, button icons, videos, articles, blogs, forums, scripts and other service names are the trademarks of Gear Live Inc.