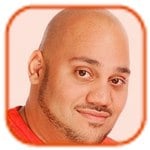 Posted by Andru Edwards Categories: E3, Hardware, Nintendo, Wii U,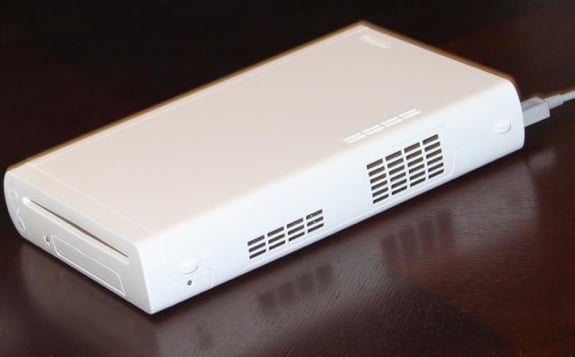 While Nintendo focused their E3 2011 Wii U efforts on the tablet-style controller for the new platform, many gamers wondered why they were to quiet about the console itself. In fact, many wondered if the Wii U controller was the console, and if it was just a new accessory for the current Wii system. Nintendo cleared it up later during E3, but all the press photos they released focused on the exciting controller. We're guessing they simply thought that the controller was the big deal (which it is,) and that no one would care about the actual console when it's over a year away from launching (although they were wrong there.) Above is an image of the Wii U console. Not much to see, but at least we can see that it is certainly not a Wii. Oh, and yes, it does 1080p.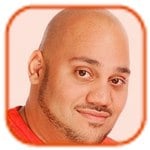 Posted by Andru Edwards Categories: Hardware, Nintendo, Wii U,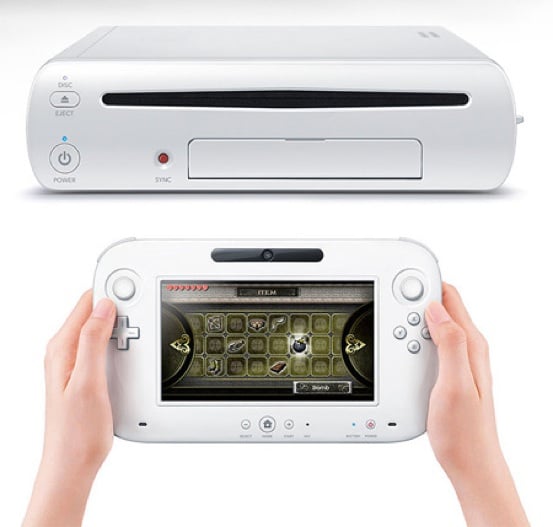 Nintendo's hot Wii U console is set to ship next year, but one thing that won't be a part of the package is DVD or Blu-ray movie playback. According to Nintendo, customers already have DVD and Blu-ray players, and they are so cheap that you can get one easily without them bundling that into the Wii U software.
Wii U does not have DVD or Blu-ray playback capabilities. The reason for that is that we feel that enough people already have devices that are capable of playing DVDs and Blu-ray, such that it didn't warrant the cost involved to build that functionality into the Wii U console because of the patents related to those technologies.
So yeah, Wii U will purely be a gaming console, just like Wii, as opposed to a whole-home entertainment strategies that you see with the Xbox 360 and PS3.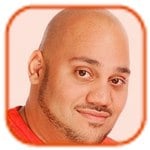 Posted by Andru Edwards Categories: Driving, Nintendo, Nintendo 3DS, Trailers,
Nintendo announced Mario Kart 3DS during its E3 2011 keynote. Nintendo of America President Reggie Fils-Aime took the stage to announce a cluster of upcoming Nintendo 3DS titles aimed at their core audience. Mario Kart 3DS features 3D graphics, and sets itself apart with the ability for gamers to trick out their karts. This one will be available for the 2011 holiday season.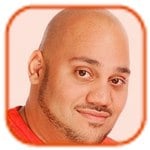 Posted by Andru Edwards Categories: Action, E3, Nintendo, Nintendo 3DS, Portable/Mobile,
Nintendo has announced Kid Icarus Uprising, a new Nintendo 3DS title, this morning at its E3 2011 media briefing. They'll also be releasing a set of cards that, when used in conjunction with the 3DS cameras, allow you to do some augmented reality gaming as well. Kid Icarus Uprising will be released later this year.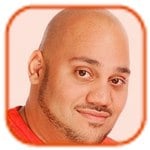 Posted by Andru Edwards Categories: Adventure, E3, Nintendo, Nintendo 3DS,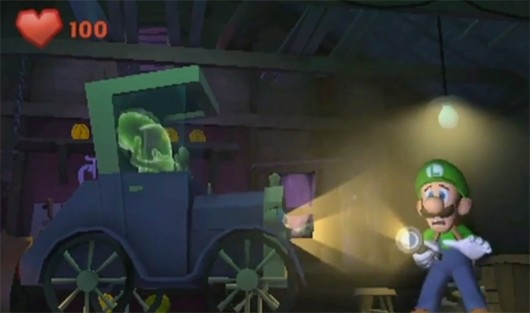 It's been years since the original Luigi's Mansion game hit the scene, but Nintendo is finally set to release a sequel. At its E3 2011 media briefing, Luigi's Mansion 2 was announced, and it'll be a Nintendo 3DS exclusive. No release date was given, but it certainly looks like a title that'll highlight what the 3DS can do.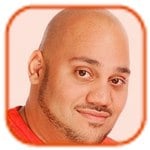 Posted by Andru Edwards Categories: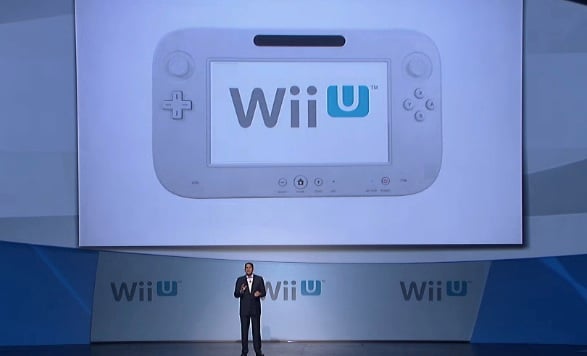 During its E3 2011 keynote address, Nintendo of America President Reggie Fils-Aime announced Wii U, their next-generation console. The intro video was heavily influenced by the Wii U controller, which has a large touchscreen on it. Nintendo says it's a 6.2-inch display, large enough to allow you to play Wii U games directly on the controller if someone else wants to use the television, but it also works with the Wii U console as well, becoming a second screen. It has two analog pads, shoulder buttons, force feedback, accelerometer, control pad, microphone, speakers, gyroscope, and a camera. This is definitelythe most powerful home console controller we've ever seen.
Games announced include Smash Brothers, Assassin's Creed, EA Sports titles, Ghost Recon Online, Tekken, Ninja Gaiden 3: Razor's Edge, Aliens Colonial Marines, Lego City Stories, Darksiders II, and more. Nintendo did make sure to mention that Wii U is an HD console, which leads us to believe that this is more than just a new Wii controller, but they really made the announcement all about the controller and less about the console itself.
Nintendo says that Wii U will launch in 2012, but no price was announced.
Developing...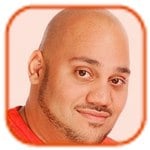 Posted by Andru Edwards Categories: Hot Deals, Nintendo, Nintendo DS, Portable/Mobile,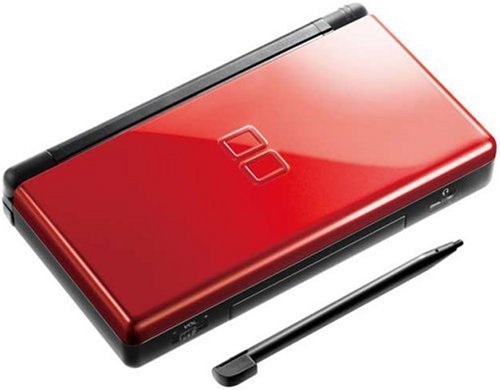 Quick update for you mobile gaming fans - the Nintendo DS Lite is now $99. Nintendo announced the price drop today, ahead of next weeks E3. It's a great price for a fantastic portable console, but we have to wonder--does this mean we might see a Nintendo 3DS price drop next week? It's no secret that the sales on Nintendo's new flagship console have been less than stellar.
Read More

| Nintendo DS Lite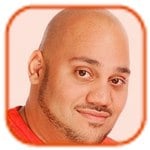 Posted by Andru Edwards Categories: Hardware, Hot Deals, Nintendo, Wii,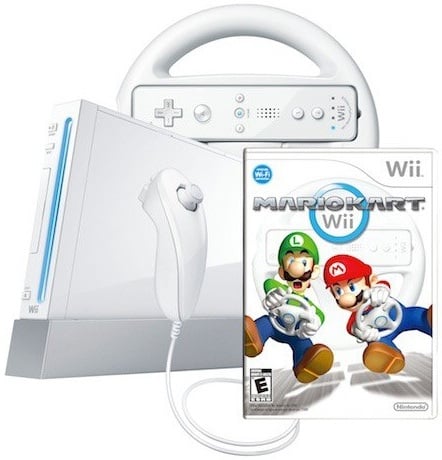 Confirming rumors that emerged in mid-April, Nintendo is officially lowering the retail price of the Wii to $149.99 on May 15, and including a copy of Mario Kart Wii and a black or white steering wheel.
Previously, the Wii console cost $199.99 and came with Wii Sports and Wii Sports Resort. The Mario Kart with Wii Wheel bundle was separately listed at $49.99.
Also on May 15, Nintendo is launching Nintendo Selects, a bundle of four "must-own" Wii games for $19.99. The games are: The Legend of Zelda: Twilight Princess, Animal Crossing: City Folk, Mario Super Sluggers, and Wii Sports.
Click to continue reading Nintendo Wii price slashed to $150, now includes Mario Kart Wii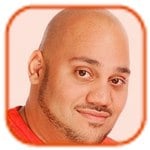 Posted by Andru Edwards Categories: E3, Hardware, Nintendo, Rumors,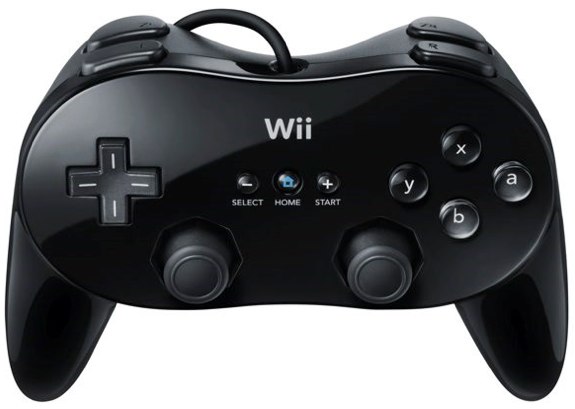 Time to start your wrist exercises: IGN has gotten its hands on new details about Nintendo's upcoming Wii 2 console, codenamed "Project Café," and the system's specs look pretty beefy on paper. But we should preface this all by saying that Wii 2 is just a nickname for Nintendo's Wii successor. According to IGN, Nintendo is floating around alternate names for the platform, including "Stream." This morning Nintendo confirmed that they'd be showing the console at E3 this June:
Nintendo Co., Ltd. has decided to launch in 2012 a system to succeed Wii, which the company has sold 86.01 million units on a consolidated shipment basis between its launch in 2006 and the end of March 2011.

We will show a playable model of the new system and announce more specifications at the E3 Expo, which will be held June 7-9, 2011, in Los Angeles.

Sales of this new system have not been included in the financial forecasts announced today for the fiscal term ending March 2012.
That name is itself interesting, as the Wii successor will finally have the power to be able to output high-definition video–1080p content–but it's still not expected to have a physical way to read HD content like Blu-ray discs.
The 1080p compatibility will be partially thanks to the custom-built tri-core IBM PowerPC chipset that'll serve as the Wii 2's brains. It's going to be the same kind of setup that you'll find on Microsoft's Xbox 360 console. Only, Nintendo will allegedly up the clock speeds to beat out the three 64-bit, 3.2-Ghz cores of Microsoft's competing device, among other enhancements.
Click to continue reading Nintendo confirms Wii successor to be shown at E3 in June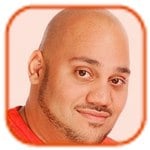 Posted by Andru Edwards Categories: Nintendo, Rumors, Wii,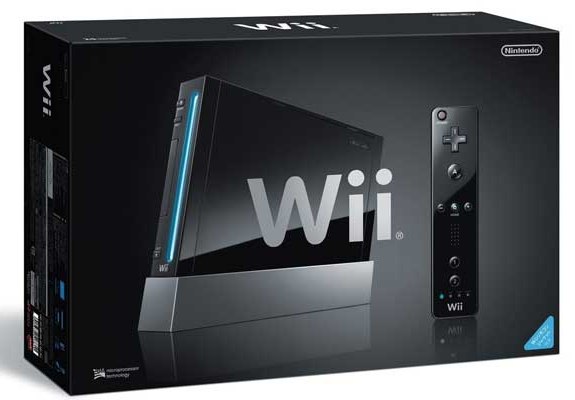 To help push dusty Nintendo Wii's off the shelves, Nintendo is reportedly dropping the price of its console to $149, down from $199.
Citing an unnamed source, Engadget reported on Monday that the new price will take effect on May 15.
A spokesman for Nintendo said, "Nintendo does not comment on speculation or rumor." Engadget pointed to a March interview between Nintendo America president Reggie Fils-Aime and Gamasutra, in which Fils-Aime discussed re-pricing the console.
"The Wii has a long life in front of it," Fils-Aime said. "We're still sitting at $199. There are a variety of marketing tools at our disposal."
Click to continue reading Nintendo set to drop Wii to $149 next month?
© Gear Live Media, LLC. 2007 – User-posted content, unless source is quoted, is licensed under a Creative Commons Public Domain License. Gear Live graphics, logos, designs, page headers, button icons, videos, articles, blogs, forums, scripts and other service names are the trademarks of Gear Live Inc.