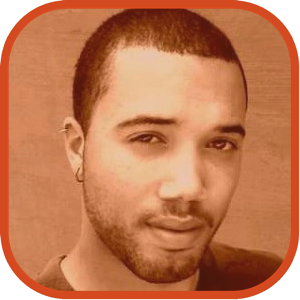 Posted by John Kilhefner Categories: Platformers, PlayStation 3, PlayStation Network, Reviews, Virtual Console, Wii, Xbox 360, Xbox Live Arcade,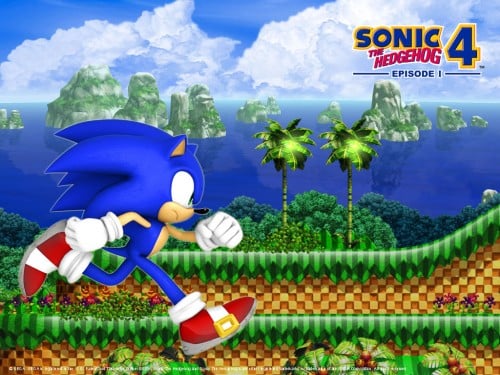 It's been so long since we've played a Sonic game worth our time, and Sonic The Hedgehog 4 has been a long time coming for Sega and Sonic fans alike. During the 90s Sonic was unstoppable. Even Mario had trouble keeping up as the blue blur dominated sales and conquered the hearts of reviewers everywhere. However, the jump to 3D proved to be Sonic's awkward teenage years. Sure, it started off alright with the Sonic Adventure series, but even those lacked the special feeling of the 2D games. Sonic's love affair with the press and fans came to a screeching halt. The hedgehog's career was in desperate need of a bubble shield or invincibility power-up. So, after years of churning out lackluster Sonic after lackluster Sonic, Sega finally went back to the drawing board and came up with a solution - Sonic The Hedgehog 4. It's
available for the iPhone and iPod touch
,
Xbox 360
, Wii Virtual Console, and PS3. Is this the comeback we've been waiting all these years for? Read on to find out.
Click to continue reading Sonic the Hedgehog 4: Episode 1 review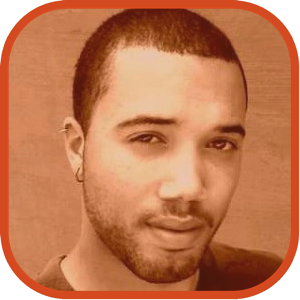 Posted by John Kilhefner Categories: Downloadable Content, PlayStation Network, Screenshots, SEGA, Xbox Live Arcade,
The long winded wait for the blue blur's glorious return to form has been a grueling tale of teasers followed by long periods of nothingness. Finally, a light can be seen at the end of the tunnel, and for some that light is closer than it is for others.
Sonic the Hedgehog 4: Episode 1 will be available first in the iTunes App Store beginning on October 7th. The next iteration will be available for download on the Wii Shop Channel October 11th, followed by the Playstation Network and Xbox Live Arcade versions hitting October 12th and 13th respectively.
Wii owners can expect to relinquish 1500 Wii Points; PSN users - $14.99; and XBLA - 1200 Microsoft Points. The iPhone price will be specified later this week.
Sonic the Hedgehog 4: Episode 1 will be the first of an unspecified number of episodes. Game play is similar to the original Sega Genesis titles, namely the original Sonic the Hedgehog, with a few new twists and graphical enhancements thrown in for the modern age.
Click to continue reading Sonic the Hedgehog 4: Episode 1 release date
Read More

| IGN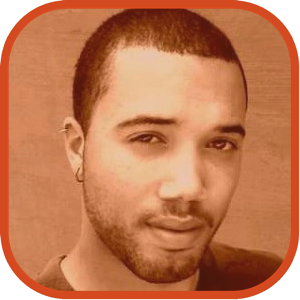 Posted by John Kilhefner Categories: PlayStation 3, PlayStation Network, Sony,
Playstation users have had access to Netflix for awhile now, but it's been somewhat of a clumsy experience up until now. This is because unlike its Xbox 360 equivalent, PS3 requires a disc to run Netflix. This has proven to feel like a tacked on experience rather than the full quality experience seen on the 360. A little frustrating when you have to constantly swap out the Netflix disc in order to play a game or watch a film. However, it seems that PS3 users will finally have a Netflix app added into the actually dashboard that will allow them to seamlessly enjoy the Netflix experience. There's no official date for when this change will happen, but according to Reed Hastings, the CEO of Netflix, it will happen very soon.
"Before our next call in October, we expect to be launching a major new version of our Sony PS3 user interface which doesn't require a disc and is dynamically updated continuously with the latest Netflix UI improvements," states Hastings.
Hopefully these Netflix updates will make for a similar experience to the one seen on Microsoft's machine, and a less stiff experience than the one currently offered on PS3.
You can grab a two-week free Netflix trial to try out the service yourself.
Read More

| AllThingsD via Ign.com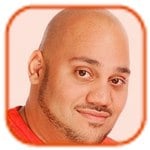 Posted by Andru Edwards Categories: Culture, PlayStation 3, PlayStation Network, Sony, Xbox 360,
Did you think the Xbox 360 would be the only console to integrate Facebook functionality? If so, Sony has another thing coming for you, as they are launching firmware 3.10 for the PlayStation 3 today, and, you guessed it, Facebook integration is included. Check out the video above to check out how it works, but in a nutshell, you'll be able to have the PS3 post different events to your Facebook feed, like purchases, trophies, and in-game happenings. Other changes in PS3 firmware 3.10:
You can choose a color for your PSN ID badge
Photos are now displayed in a grid rather than a single column
The friends list has been modified, based on feedback from the community
The update will be out today.
Read More

| Sony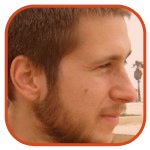 Posted by Brandon Gribin Categories: Action, Downloadable Content, PlayStation 3, PlayStation Network, Release Dates,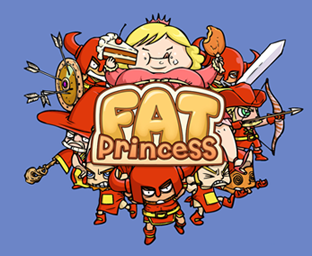 That's right, mark your calendar because Fat Princess is hitting the PlayStation Network tomorrow, Thursday, July 30th for $14.99.
Fat Princess is a capture-the-flag style game where one team's goal is to get the princess to its base - a castle - and the other team's goal is to… fatten the princess up by feeding her! And naturally - the fatter the princess is, the more difficult it will be to get her to the castle.
The gameplay appears solid - and hilarious.
Read More

| PlayStation Blog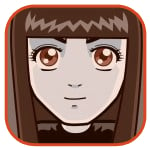 Posted by Sheila Franklin Categories: PlayStation Network, Sony,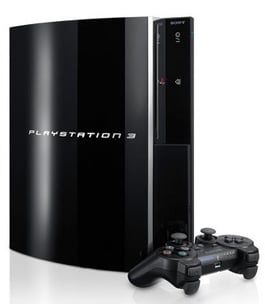 That dude that you met in that chat room may be a con, literally. The UK's Serious Organized Crime Agency recently issued a report that claim that some crime bosses are utilizing PlayStations to control their "empires." Soca says that it tracked over 5,000 prisoners over the past year and the they are using the game system to send "secret signals" while playing online, get inside chat rooms and use codewords. A spokesperson of the Prison Service claims that they have not been allowed access to wireless enabled technology and that the claim is bogus. As of this date, Sony has made no comment.
Read More

| Daily Tech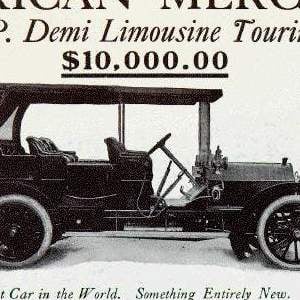 Posted by Drea Avellan Categories: Downloadable Content, Driving, PlayStation 3, PlayStation Network,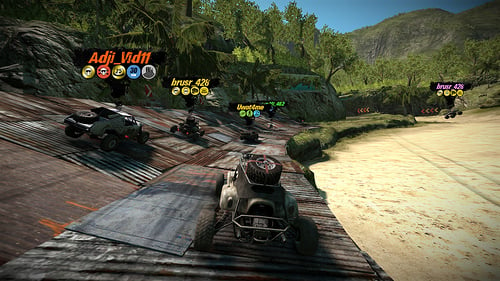 Starting this Thrusday, May 14th, the PlayStation Store will have an exclusive vechicle livery pack available to download every week during the next 8 weeks for the off-road racing game, MotorStorm. These free liveries will features new paint jobs for three vehicles, and the full set will give MotorStorm: Pacific Rift players a cutting-edge new look for every single vehicle class in the game: Mudpluggers, Quad Bikes, Monster Trucks, Rally Cars and more.
Update? Yup, that too. Game Update #2 was just released, and provides a number of useful fixes and updates for MotorStorm Pacific Rift. These include:
Sugar Rush short-cut removed – The short-cut to the left of the "keep right" arrows going into the sugar field was not intentionally included and has been removed
Sugar Rush respawn point fixed – Crashing at a certain point on the track no longer respawns the vehicle in a generous position
Inclusion of Microbadges
Read More

| Playstation.Blog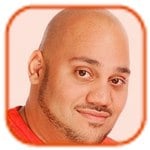 Posted by Andru Edwards Categories: Downloadable Content, Fighting, PlayStation 3, PlayStation Network, Sports, THQ, Xbox 360, Xbox Live Marketplace,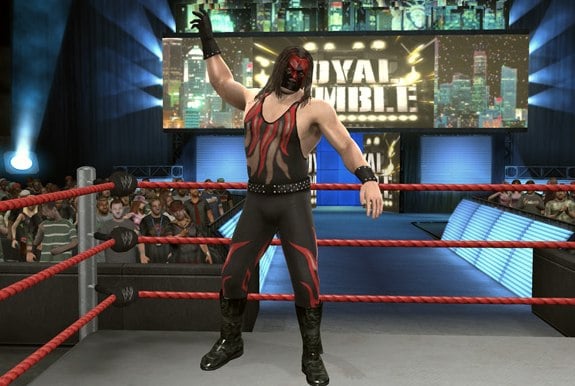 For fans of the WWE wrestling game series, Smackdown vs. Raw 2009 is set to get some DLC, a first for the series if we aren't mistaken. You'll be able to download a few new
wrestlers
sports entertainers, plus you'll finally get to dress Chris Jericho up in his new spandex attire that he has been sporting for the last few months. For those wondering, no, Randy Orton's new hideous tattoos aren't included, thankfully. Here's what you get if you are on the Xbox 360, for 400 Microsoft Points:
Ted DiBiase Jr.
Charlie Haas
Evan Bourne
Alternate outfit for Chris Jericho
But guess what? If you are on the Playstation 3, you get some extra goodness. For $4.99, you get all of the above, plus:
A new un-named Superstar
Masked alternative outfit for Kane
Christmas-themed attire for Kelly Kelly and Maria (a bit late on that one)
Alternate red and black outfit for Edge
Alternate purple outfit for MVP
Read More

| WWE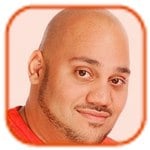 Posted by Andru Edwards Categories: Features, Fighting, Namco, PlayStation 3, PlayStation Network, Reviews, Xbox 360, Xbox Live,

Here I am, about seven weeks after the launch of Soul Calibur IV, finally getting to bring you guys our thoughts on the game. Before we jump in, a bit of background on Soul Calibur IV. The game hit Xbox 360 and Playstation 3 on July 29 here in North America, followed by a release in Japan, Europe, and Australia on July 31, and then finally the UK on August 1.This is the fourth installment in the Soulcalibur series, and it features a Story mode, as well as Arcade, Training, Museum, and Tower of Lost Souls modes. That last one is new to the series, and rewards you, as the fighter, for winning special battles. Also new to the series is the inclusion of a few characters from the Star Wars universe - namely, Darth Vader, Yoda, and the Apprentice.
The game comes just about three years after the release of Soulcalibur III back in 2005, and is the first Soulcalibur title to feature online play. Now, on to our review.
Click to continue reading Soulcalibur IV review

Posted by Alex Lifschitz Categories: Activision, Downloadable Content, Music, PlayStation 3, PlayStation Network, Xbox 360, Xbox Live Marketplace,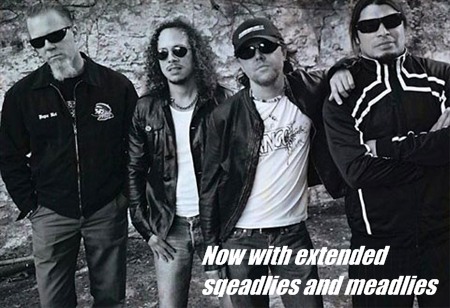 If you're keen on the ways of the music world, you may be interested: Metallica's new album, Death Magnetic, will be released in its entirety on Guitar Hero III this friday. It'll also have full compatibility with the upcoming Guitar Hero: World Tour on all instruments, and will feature two exclusive renditions of the song "Suicide and Redemption" featuring extended solos. It'll cost $17.99 on PSN or 1440 MS Points, though I would hope they might offer it for free to people who blew money on St. Anger. If you haven't heard the new songs yet, they're actually a pretty good throwback to the "...And Justice For All" days, though perhaps not to the stuff they wrote before bassist Cliff Burton succumbed to a bad case of being crushed by a tour bus. Check out the full press release after the break.
Click to continue reading Metallica's Death Magnetic Come to Guitar Hero III This Friday
© Gear Live Media, LLC. 2007 – User-posted content, unless source is quoted, is licensed under a Creative Commons Public Domain License. Gear Live graphics, logos, designs, page headers, button icons, videos, articles, blogs, forums, scripts and other service names are the trademarks of Gear Live Inc.