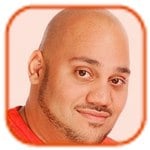 Posted by Andru Edwards Categories: Action, Adventure, Casual, Corporate News, Downloadable Content, Electronic Arts, First Person Shooters, PlayStation 3, Portable/Mobile, Release Dates, Survival Horror, Wii, Xbox 360, Xbox Live Marketplace,
We are seated for the Electronic Arts E3 2008 Media Briefing. We start the conference off right, with a montage of a ton of upcoming EA titles, focusing on some new sports titles, upcoming Sims releases, and a bunch of casual games like Monopoly, Boogie, and Operation (aw yeah!) Of course, Spore is also featured here as well.
John Riccitiello hits the stage to talk about what EA has this afternoon to show us, and he says they won't be doing PowerPoint, statistics, or sales figures. Instead, they are going to focus on the games, and we will be hearing from the people that make the games.
Rod Humble of The Sims Studio comes out to talk about The Sims. He announces Sim Animals. in this game you create groups of animals and their friends, habitat, etc. Some animals are friendly like deer and rabbits, while wolves and bears can stir up trouble. We then get a trailer. We get a baby cub bear interacting with a squirrel, and then a fox joins the fray. It seems that you basically control the game by using the world as your UI, you have a hand similar to Black and White. Will be exclusive to Wii and Nintendo DS in January 2009.
Click to continue reading E3 2008: Live from the EA Media Briefing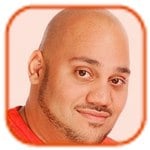 Posted by Andru Edwards Categories: Corporate News, Downloadable Content, Editorial, Internet, Microsoft, Xbox 360, Xbox Live Marketplace,
Looks like Microsoft has finally gotten around to attempting to fix the horribly, horribly broken Xbox 360 DRM model, which we have written about in the past here and here, with the release of the Xbox 360 Content License Transfer Tool. The video above, hosted by Major Nelson, shows off exactly how users go about consolidating all their licenses to a single Xbox 360 console. There are a couple of issues here though, and they need to be addressed - after all, if you are going to work on a tool to help your users, the help shouldn't result in new problems.
Click to continue reading Xbox 360 Content License Transfer Tool now available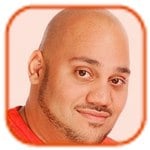 Posted by Andru Edwards Categories: Downloadable Content, Music, PlayStation 3, PlayStation Network, Portable/Mobile, PSP, Puzzle,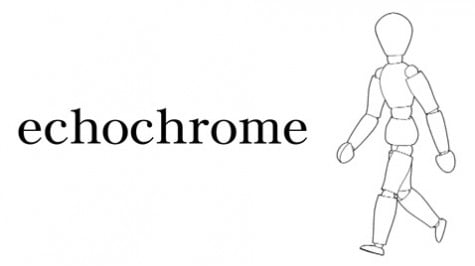 Oh, happy day, echochrome has arrived. In case you've been under a rock, echochrome is a delicious puzzle perspective game, which is simple and deceptive all at the same time. The graphics are simple, the concept is amazing, and we've been waiting for it since last year's E3. It is now here, along with a few other pieces of content - like new Rock Band tracks - on this weeks PlayStation Store update.
Games and Demos
echochrome ($9.99) for PS3
echochrome ($9.99) for PSP
Dark Sector demo (free)
Expansions and Add-ons
Rock Band tracks ($1.99 per track) - "Zero" by Smashing Pumpkins, "Time-Sick Son of a Grizzly Bear" and "Red Tandy" The Mother Hips
Karaoke Revolution Presents: American Idol Encore tracks ($1.49 per track)
Videos
Battlefield: Bad Company "Redford Blog" video
echochrome trailer
Dead Space "Announcement" trailer
Dead Space "Ship Date" trailer
Kung Fu Panda trailer
NBA Ballers: Chosen One TV spot
Turok "Kane Gameplay" trailer
Turok "Bring It" trailer
Themes and Wallpapers
4 echochrome wallpapers
3 Kung Fu Panda wallpapers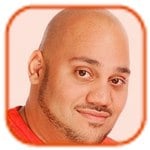 Posted by Andru Edwards Categories: Casual, Downloadable Content, PlayStation 3, PlayStation Network, Puzzle, Release Dates,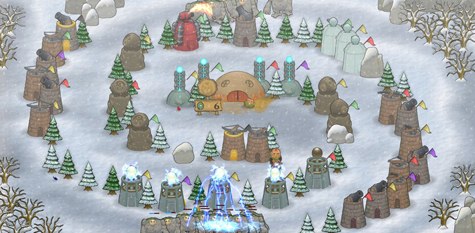 I've recently been playing the hell out of PixelJunk Monsters, a game that we feel is one of the shining stars of the Playstation Store. If you haven't yet tried it, seriously, go download it. The 2D strategy game is something that we almost can't stop playing once we start. This is why we are happy to hear that Q Games has made it known that the first expansion pack for the game, titled PixelJunk Monsters Encore, is set to drop on May 1. We can expect a new island, called "Toki," which will feature an additional 15 levels, as well as a little bit of housecleaning behind the scenes to the overall game mechanics. Even better still, the expansion will include five new songs by Otograph.
Visually, there are a few tweaks here and there that we can expect - weather effects, new tree shapes, and a few other small upgrades. Nothing over the top.
No word yet on pricing details, but this is DLC for a fairly inexpensive game, so it shouldn't cost much.
Read More

|
Destructoid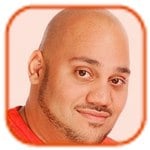 Posted by Andru Edwards Categories: Activision, Downloadable Content, Music, Politics,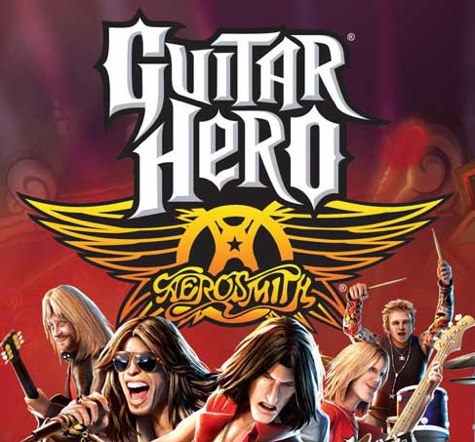 Looks like artist music is going to start becoming exclusive to specific brands, as it has been made public through Activision PR that all Aerosmith tracks are going to be exclusive to Guitar Hero. What this means is that, no matter how good the Rock Band Store gets (and it is very good), you will never see any more Aerosmith tracks appearing in that franchise. Sure, Rock Band owners do get one Aerosmith track, that being "Train Kept a Rollin," but seriously, that is just a drop in the bucket.
What we are wondering is, as these music/rhythm-based games continue to flourish, how many other artists are going to sign on for the exclusive? What do you guys think?
Read More

|
Newsweek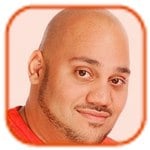 Posted by Andru Edwards Categories: Downloadable Content, PlayStation 3, PlayStation Network, Release Dates, Sony,
Okay, so first and foremost, the atrocious PLAYSTATION Store that the PS3 has been sporting is going to be replaced with PS3 firmware 2.30. That is a good thing, because compared to both the Xbox Live Marketplace and the Wii Shopping Channel, the PLAYSTATION Store just performs horrible in our opinion. So good on Sony for changing that up. You can get a look at the new interface in the video above, which Sony put together. It looks a lot better.
Second thing, which is even better than the store upgrade if you ask us, is that the 2.30 firmware update is going to finally bring DTS-HD Master Audio to the Playstation 3, alongside DTS-HD High Resolution Audio. If you are a Blu-ray fan, then this means the world to you if you have a compatible receiver. Be prepared for perfect lossless audio to be read at an "incredible high variable rate of 24.5 mega-bits per second" in 7.1 surround sound. This is the one thing the PS3 was missing as a Blu-ray player (well, this, and Dolby-HD), and now makes it pretty much future-proof.
You get all this goodness on April 15th.
Read More

|
Playstation Blog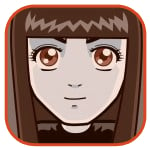 Posted by Sheila Franklin Categories: Corporate News, Downloadable Content, Hardware, PlayStation 3,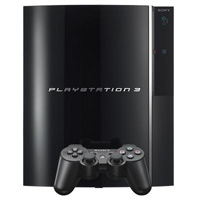 Sony's next PlayStation 3 software update, due out later this month, allows downloading of games, videos, and ring tones. The console is to be updated with Blu-ray Disc Profile 2.0 and BD-Live will be added to the PS3. The update includes "resume play" for both discs and DVD. You can also copy music and images on a PSP and use it as a remote for the PS3.
We certainly are not surprised at this news as we think that Sony has been silently screaming,"Goody, goody, goody!" since the end of the disc war. While this is the first Blu-ray player that can access the Net, Panasonic also plans to release one with BD-Live later in the spring.
Read More

|
Examiner

Posted by Paul Hamilton Categories: Casual, Downloadable Content, Sports, Xbox Live Arcade,
Microsoft announced that starting at midnight GMT on Wednesday, they'll be reducing prices for a select number of Xbox Live Arcade titles for one week, ending at 11:59 Tuesday October 2nd. This is similar to the Labor Day sale they ran earlier this month where they dropped the prices on Gauntlet, Zuma and Dig Dug.
The titles featured this time around are Bankshot Billiards 2, Hardwood Spades and Frogger.
The price reductions are less dramatic here, the earlier labor day sale halved the prices of the games while these are marked down less severely: Bankshot Billiards 2 normally goes for 1200 ($15.00) Microsoft Points but has been reduced to 900 ($11.25); Hardwood Spades and Frogger are both usually priced at 400 Microsoft Points ($5.00) but have been dropped to 300 ($3.75). Still, if you were considering any of these games as possible purchases, now might be the time to jump on them. Perhaps combined with the Best Buy/Halo 3 Live promotion you can have yourself a few days of super-cheap online gaming.
Read More

| Gamerscore Blog


Posted by Paul Hamilton Categories: Activision, Downloadable Content, Music, PC,
It took several years but the marketability of the popular console series Guitar Hero couldn't go unnoticed by the PC side of gaming for very long and today Aspyr Media announced that it will be bringing Activision's Guitar Hero III to PC and Mac in time for the holiday season.
Dusty Welch, head of publishing at Red Octane, said in a statement to GameDaily BIZ: "Providing the option for our fans to play Guitar Hero at their desk or on a laptop on the go is incredibly exciting, and we're thrilled to now offer the ability to rock out literally anywhere and everywhere."
The PC version will ship with a USB guitar controller based on an as-yet unannounced Gibson model. Aspyr is planning on offering some type of download service but declined to reveal any specific details of how that would be handled saying, "We hope to have a very exciting announcement soon." At this stage Aspyr is still conducting compatibility tests and hasn't solidified the system requirements but stressed that they were aiming to make the game accessible to the widest audience possible.
Read More

| GameDaily BIZ via Evil Avatar

Posted by Paul Hamilton Categories: Accessories, Downloadable Content, Features, Hardware, Microsoft, Music, PlayStation 3, Wireless, Xbox 360,
The Official Xbox Magazine's podcast has an interview this week with Harmonix co-founder and president Alex Rigopulos about their upcoming game Rock Band. In the interview he talks about the game bundles, although light on concrete details he does confirm a band-in-a-box bundle that will include a guitar, drum kit and microphone. However, he goes on to say that the PlayStation 3 version will include a wireless guitar controller while the Xbox 360 version will have to include a wired guitar because Microsoft's wireless technology is too expensive to make the bundle reasonably priced. Since the 360 also has only two USB ports, the 360 Rock Band bundle will also be packed with a USB hub.
Rigopulos goes on to discuss the game's career modes a little, saying there will be both solo career mode that progresses in a linear fashion similar to what Guitar Hero players are used to, but they are also including a less linear band career mode. In this mode you traverse to various venues trying to build up your fan base and in some cases return to previously played locations to maintain your fame there. Also it's worth noting that the solo career mode will not include a bass career track so your options are vocals, guitar and drums in solo career mode. But Rigopulos did reveal that the finale songs for each career path (and therefore likely the difficulty distinctions throughout) will be different for each instrument, and he even said that at this point the drum finale will be The Who's "Won't Get Fooled Again."
Click to continue reading Harmonix Co-Founder Answers Questions About Rock Band
Read More

| KOXM Podcast

© Gear Live Media, LLC. 2007 – User-posted content, unless source is quoted, is licensed under a Creative Commons Public Domain License. Gear Live graphics, logos, designs, page headers, button icons, videos, articles, blogs, forums, scripts and other service names are the trademarks of Gear Live Inc.