Posted by Oscar M. Cantu Categories: Corporate News, PlayStation 3, Wii, Xbox 360,
Just because you couldn't attend the all exclusive press events from the top three names in the industry doesn't mean you can't enjoy them from the comfort of your own home. Big thanks go to E3Insider and Spike TV for providing the unfortunate public a look at the events. The videos are of the highlights instead of boring you with every single second of the event. These videos are great, because they focus on the most interesting parts of the events and provide a nice look on the inside to the general public. Wouldn't it be nice if they could provide some goodies to really show the E3 experience? Check out the videos and tell us what you think. We will have our initial impressions of the big three soon.
View

| Sony Highlights
View

| Microsoft Highlights
View

| Nintendo Highlights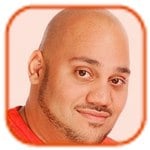 Posted by Andru Edwards Categories: Announcements, Features, Xbox 360,
You want a piece of the action - admit it. As always, we have your hook up. At Microsoft's press conference, they gave out these Limited Edition Xbox 360 customized faceplates - only 5000 have been manufactured. Here is your chance to own one. Just reply to this post letting us know which Xbox 360 game you are most interested in and why. Answers that just name a game along with an explanation like "Because it looks cool!" or "I love that series" need not apply. We want some well thought out answers here. Those that comply will be put into a random drawing, and will win this rare collector's item in a matter of two weeks. It is 1871 out of 5000. This, as always, is open to US residents only. We have a close-up image of the customized area after the jump.
Click to continue reading PlayFeed Giveaway: Xbox 360 Limited Edition Faceplate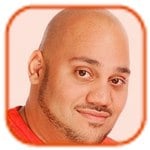 Posted by Andru Edwards Categories: Announcements, Nintendo Gamecube, PC, PlayStation 2, PlayStation 3, Portable/Mobile, Wii, Xbox 360,
Alright guys, we are excited to be at E3 this year, and we plan to make the best of it by hooking you up with a bunch of content straight from the show floor. If you want to know what is happening at E3, be sure to keep PlayFeed bookmarked. Here are some of the features you can expect from us over the next few days:
Live E3 Moblog: Our editors will have their camera phones snapping images of the coolest sights at the show. Games, cool booths, hot booth babes…all updated in real time. Wanna check it out? The moblog can be seen here.
On location video coverage of the event. We will even optimize it so that you can download it straight to your PSP or mobile video device.
Podcast interviews with tons of influential people in the industry, including a couple of surprises. Be sure to subscribe to the Gear Live Podcast feed. We will be putting up a lot of exclusive audio content over the next few days.
Coverage of the big three press briefings, along with interviews with Microsoft executives and an exclusive look at the Xbox 360 games.
A phone number will be posted which you can use to give us a call to tell us what you would like to see covered.
A lot more that we don't want to give away just yet!
Seriously, we are stoked to be at E3 this year. We plan to bring you all a nice representation of the whole E3 experience.

Posted by Oscar M. Cantu Categories: Corporate News, Xbox 360,
Microsoft has finally released an official press release to hype their X360. The company keeps referring to a "new era in entertainment"; stating that their new console will completely change gaming in general. Will the next Xbox really usher in a new era in gaming? Only time can tell, however, the answer lies in the software we'll soon see.
Click to continue reading Xbox 360 Press Release Continues The Hype

Posted by Oscar M. Cantu Categories: Xbox 360,
We all know one thing, what makes or breaks a console is its software. IGN has a nice list of some of the games lined up for Microsoft's next generation console. If the games will make or break Microsoft's big 'X', then the Xbox 360 will definitely be a huge success with titles such as Unreal Tournament 2007. All we need to know now is just what titles will be available on launch.
Read More

| IGN

Posted by Oscar M. Cantu Categories: Xbox 360,
So you've seen the new big 'X' and after some drooling you want one of your very own. Well here's your chance to own one for free. Microsoft is giving one out along with Kameo: Elements of Power, Perfect Dark Zero and Project Gotham Racing 3. Go ahead and register, what do you have to lose? You have until May 23rd to get in on this, so break out your .net Passport.
Read More

| Xbox

Posted by Jesse Easley Categories: Xbox 360,

With the MTV special out of the way and E3 happening next week Microsoft has finally revealed system specs for the Xbox 360. Whether it be the OurColony.net Video or that horrid excuse for an unveiling we're bringing you this info straight from the source which some of you may have seen, Xbox.com. Click below to see some of the specs.
Click to continue reading Xbox 360 Details Update

Posted by Oscar M. Cantu Categories: Xbox 360,
I know most of you will watch the MTV unveiling, but if you are like us then you will want to know the more gory details regarding the 'X'. What's inside the console, and what can it do? We won't bore you with the details - just enjoy the show courtesy of OurColony.net. We'll have more on the Xbox 360 soon enough.
View The Video

| OurColony.net Xbox 360 Video

Posted by Oscar M. Cantu Categories: Xbox 360,
It's time for more juicy details about Microsoft's next generation gaming console. This could all be fake info with the sole purpose of distracting us, however, we will soon find out what is real and what is just completely made up. One thing about this information that is interesting is that the information was posted on Team Xbox forums and was quickly removed. - Then again, all the misspelling takes that credibility away. If these specs are true, I can only imagine the price tag will be as big as these specs.
Click to continue reading Xbox 360 Specs Leak

Posted by Oscar M. Cantu Categories: Xbox 360,
Looks like MTV has dropped the ball when it comes to keeping the details of its Xbox 360 special under wraps. Now we even have details on when the thing will launch! We all assumed it was sometime before the holiday season, but now the MTV show information states the software will be out in November. Start saving now if you haven't begun yet.
MTV Presents: The Next Generation XBOX Revealed*
This special highlights the exciting new generation of XBOX. Packages include: Tours of the design labs Interviews with the designers Behind-the-scenes and inside scoop Never-before-seen footage of new videogames. Trailers of the newest games that are due out in November for the new XBOX. The next generation will be revealed at an event at the Avalon club in LA, hosted by Elijah Wood and featuring performances by The Killers and Snow Patrol
Read More

| MTV Show Schedule
© Gear Live Media, LLC. 2007 – User-posted content, unless source is quoted, is licensed under a Creative Commons Public Domain License. Gear Live graphics, logos, designs, page headers, button icons, videos, articles, blogs, forums, scripts and other service names are the trademarks of Gear Live Inc.