Posted by Sparky Categories: Accessories, Features, Reviews, Wireless,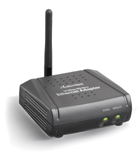 Actiontec was kind enough to send Gear Live one of their new 54mbps wireless game adapters for review.The wireless game adapter functions as an Ethernet to 802.11g bridge enabling you to get your game system (PS2 or Xbox) or other Ethernet enabled device online wirelessly. It's a very cool concept, but unfortunately the Actiontec has a few minor implementation issues. Check out the full review after the jump.
Click to continue reading Actiontec 54g Wireless Game Adapter Detailed Review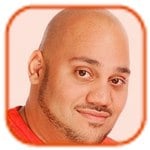 Posted by Andru Edwards Categories: Wii, Wireless,
Nintendo's press conference is over, and we haven't received that much information on the Revolution other than that the box the are showing off is a prototype, with the final product expected to be much smaller. Here is all I know:
Total Backwards Compatibility: Not only will the Revolution play standard Gamecube discs, but its owners will also have downloadable access to 20 years of their favorite Nintendo titles from the NES, SNES, and Nintendo 64 as well.
The specifications: The system boasts 512 megabytes of internal flash memory, wireless controllers, two USB 2.0 ports and built-in Wi-Fi access. A worldwide network of Nintendo players can gather to compete in a comfortable, inviting environment. Revolution's technological heart, a processing chip developed with IBM and code-named "Broadway," and a graphics chip set from ATI code-named "Hollywood," will deliver game experiences not previously possible.
SD Card Expansion: A bay for an SD memory card will let players expand the internal flash memory.
Two disc formats, one slot: Instead of a tray, a single, innovative, self-loading media bay will play both 12-centimeter optical discs used for the new system as well as Nintendo GameCube discs. Owners will have the option of equipping a small, self-contained attachment to play movies and other DVD content.
Wireless Gaming Network: A number of Wi-Fi-enabled launch titles are in development that will employ Nintendo's newly announced wireless gaming service, Nintendo® Wi-Fi Connection. A worldwide network of Nintendo players can gather to compete in a comfortable, inviting environment.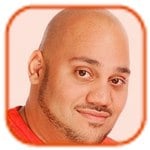 Posted by Andru Edwards Categories: Portable/Mobile, Wireless,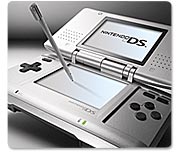 This was on Nintendo's press site this morning:
Don't forget to bring your Nintendo DS™ system to the Electronic Entertainment Expo (E3) in Los Angeles next week. The massive Nintendo booth will feature an area dedicated to DS Download Play. Visitors can try out sample versions of Nintendo games delivered wirelessly, video content – and a few surprises. Be sure to check it out.
This will essentially allow anyone with a Nintendo DS on them to avoid many of the lines to play the new Nintendo DS titles. This is a very strategic move on Nintendo's part. I am going to eat this up.
Read More

| Nintendo Press Room

Posted by Jesse Easley Categories: Driving, Internet, Portable/Mobile, Wireless,


EA Games has announced that they will be bringing the hit series Burnout to the PSP. Burnout has been a popular game from day one being known for it's speed, aggressive driving, and of course the crashes. The new installment, Burnout Legends, will consist of key features from the first three games as well as some exclusive features for the PSP title. This game will have 8 game play modes, a WiFi mode, and a Game Share mode allowing you to share a demo level with a friend if they don't have to game. Burnout Legends will be displayed at E3 and we will make sure to give you the update from there.
"Burnout Legends is the perfect quick gaming fix for the PSP," said Alex Ward, creative director, Criterion Games. "As anyone who's played Burnout can tell you, a quick 30 second crash junction can be just as satisfying as a two-hour multiplayer session – and that's the hallmark of a perfect PSP game."
Read More

| EA Press Release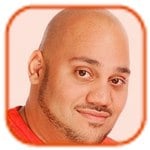 Posted by Andru Edwards Categories: Features, Portable/Mobile, Wireless,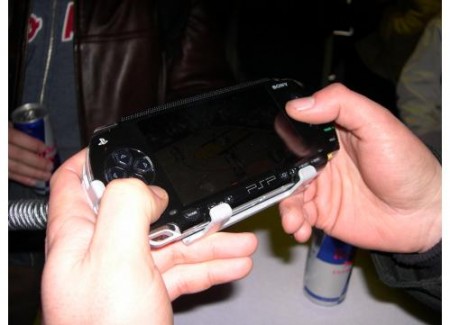 The PSP is one heck of a little game system that promises almost Star Trek-like wireless multi-player gaming. You can have a Wireless LAN gaming session with friends without having to carry a desktop PC, string Ethernet all over some dank basement, or worry about some loser running an aim-bot. But alas one of the problems of many PSP gamers is that not that many of one's friends have invested their two hundred and fifty bucks for a PSP of their very own. How cool would it be to throw your own public PSP wireless LAN party?
Click to continue reading How To: Throw A PSP WiFi LAN Party

Posted by Oscar M. Cantu Categories: Accessories, Internet, Wireless,
There's nothing quite like playing your favorite game online. Be it through Xbox Live, Playstation Online, or PC games, chances are that if your gaming rig connects to the Internet via a router that you have at one time or another experienced lag. There's nothing more frustrating than experiencing lag when your score is 22 kills on Halo 2 while second place has a mere 10 kills. D-Link realizes that gamers want a reliable router for gaming without sacrificing security when using the router on typical home networks, so they have brought the D-Link DGL-4300 Wireless Gaming Router to the table. The router is optimized for playing your favorite games online and is Xbox Live compatible. The Gaming Router comes loaded with security protocols such as WPA, WEP, SPI, and NAT to ensure that your network stays secured. Check out the full specs on the product page.
Read More

| D-Link Product Page
© Gear Live Media, LLC. 2007 – User-posted content, unless source is quoted, is licensed under a Creative Commons Public Domain License. Gear Live graphics, logos, designs, page headers, button icons, videos, articles, blogs, forums, scripts and other service names are the trademarks of Gear Live Inc.