Posted by Michael Cardiff Categories: Accessories, Hot Deals, Wii, Wireless,

Nyko announced two products for the Wii at the CES this week, one that will help you save on battery costs, and one that probably won't. The first (and most exciting) is a set of battery packs and a charging station for those AA-draining Wiimotes. But even though you're not wasting AA's in your Wiimotes, you'll probably go through them just as fast thanks to Nyko's wireless Wii "sensor" bar (which is, in truth, just two infrared lights on a stick)
Prices haven't been announced yet (or at least, we can't find them!), but we'll stay updated as more information becomes available.
Click the jump for more pics…
Click to continue reading Nyko Announces Wireless Sensor Bar, Charge Station for Wii
Posted by Christopher Sasaki Categories: PSP, Screenshots, Wireless,
Parappa The Rapper will be hitting Japanese PSP consoles on December 7th. The game is basically a port of the original Playstation version with the graphics modified to fit the aspect ratio of the PSP screen. It has been previously reported that the game would support the PSP ad hoc networking mode and game sharing to support up to 4 person multiplayer, but now Game Watch is reporting that gamers will be able to utilize the PSP infrastructure mode to access the Parappa site to download additional songs. The downloads will not include new stages; the new songs will merely work with existing stages. While not as exciting as a completely new Parappa game, the ability to add content over the internet should help extend the play value of the port.
Read More

| Game Watch Japan

Posted by Christopher Sasaki Categories: Internet, Nintendo DS, Wireless,
Nintendo today announced via press release that their online wireless gaming service hit 2 million users last week. Nintendo's gaming service has also hosted more than 70 million game sessions. Nintendo's online offerings aren't as sophisticated as Microsoft's Xbox Live service for friend matching, but the service is free. Nintendo's more simple approach and friend-code based gaming make online gaming a little easier for the casual gamer. Nintendo also took the opportunity to hype the release of the upcoming Star Fox Command for the Nintendo DS, which should ship today. Star Fox will support up to four player combat online.
The full press release continues below.
Click to continue reading Nintendo Hits 2 Million Wi-Fi Users
Posted by Michael Cardiff Categories: Electronic Arts, Nintendo DS, Nintendo Gamecube, PC, PlayStation 2, PlayStation 3, PSP, Sports, Wii, Wireless, Xbox, Xbox 360,
It's that time of year again! Time to go out, be a good little drone, and pick up a copy or three of this year's Madden iteration. This year you'll be able to pick up the ubiquitous franchise on PC (Windows), Playstation 2, Xbox, Xbox 360, Gamecube, DS, PSP, GBA, and yes, even your mobile phone (hey, where's my BeOS version??!?). And of course, when the Wii and PS3 launch in a few months, you can get your Madden on with them too.
The good news is the console versions at least seem to be garnering fairly respectable reviews across the board - IGN.com, Gamespot, and 1up.com all give the franchise fairly high marks (7.7 - 8.5) for its notably improved graphics, online play and added features like Create-A-Player. The bad news, of course, is that you probably won't be able to play the game online for more than about a year and will have to fork out another $60-$70 next year to keep playing.
Still, the popularity of Madden is absolutely staggering - analysts predict that the title could become a million-seller within as little as 5 days, and could earn EA about $210 million in revenue for the year (about 7% of its total annual revenue of $3 billion). Click below for the Reuters news brief.
Read More

| Reuters

Posted by Michael Cardiff Categories: Accessories, Nintendo, Nintendo Gamecube, Rumors, Wii, Wireless,
(With apologies for the gratuitous use of alliteration in the title) The good folks over at WiiFanboy have posted an interesting question based on some recent quotes from the August issue of Nintendo Power. A survey in that issue supposedly asks as part of a Player's Poll Sweepstakes:
Which of the following Wii control features or functions is of the greatest interest to you?
And then goes on to list the following as an option:
6. Compatibility with WaveBird for playing Gamecube titles.
It's not clear exactly what that means - this could just mean that yes, the Gamecube controller ports on top of the Wii will be placed such that the Wavebird receiver still fits. However, it leads some folks to an interesting bit of speculation that perhaps the Wii could support the Wavebird controller without a receiver plugged in. Such functionality would definitely be a neat touch and would give the console a much cleaner look for Wavebird owners. Given that the Wavebird controllers use RF communication unlike the Wiimote, which uses Bluetooth, this would require a little extra engineering and probably some more FCC approval. Still I for one hope that Nintendo realized what a good idea this could be.
Read More

| NintendoWiiFanboy.com

Posted by Josh Smith Categories: Corporate News, Portable/Mobile, Wireless, Xbox 360, Xbox Live, Xbox Live Arcade, Xbox Live Marketplace,
QUALCOMM announced June 1st that it will be supporting the Live Anywhere movement through use of it's BREW software. If you are using a Verizon Wireless cell phone and playing games, you are using BREW. The announcement was made at the annual BREW developer's conference in San Diego, and is good news for Microsoft. Previous to this announcement Live Anywhere was a great theory but lacked visible backers in the wireless industry. These showings of support by QUALCOMM and by proxy Verizon Wireless has lent credibility to the idea that I can purchase a game on the Xbox Live Arcade and gain the ability to play the game on your phone or interact on the go with your friends on Live. Yet to be laid out is what consumers will have to pay Verizon for this access since Verizon is unlikely to just hand out access to their distribution service and lose revenue from games purchased on Live. On the upside, combined with the free XBL gold weekends that Verizon has given out, the company may be showing a commitment to the gaming community and thus attracting more gamers to it's multitude of services.

Read More

| IGN
Posted by Jake Ludington Categories: Features, Hardware, Mods/Hacks, Wireless, Xbox 360,
There's some confusion around the appropriate steps to take in adding an Xbox 360 to a home network with optimal results. In an ideal universe, connecting an Xbox 360 with a wired connection is the best course of action. Wired connections generally guarantee close to 100Mbps per machine across a local area network. Wireless networking is significantly less reliable, with things like cordless phones and microwave ovens operating on the same frequency as the 802.11b and 802.11g standards.
802.11a is the standard Microsoft is recommending, but it's not necessary. My own home network is segmented with an Xbox 360 on one 802.11g access point and all other wireless devices are on a second 802.11g access point. My wired Media Center successfully streams the 1080p HD content available from Microsoft's WMV HD Showcase without any hiccups.
Click to continue reading Segment Your Network For Better Xbox 360 Media Connection
Posted by Christopher Sasaki Categories: Corporate News, Nintendo DS, Wireless,
The US DS Download Stations are now available in store locations across the nation. Stations should be appearing in local Best Buy, GameStop, and GameCrazy stores, and the nearest station can be found by using the station locator available on the Download Station homepage. The demo titles currently available include:
Brain Age: Train Your Brain
Mario Kart DS
Tetris DS
True Swing Golf
Meteos
Pokémon Trozei
Metroid Prime Hunters Movie
Instructions on how to use the DS, and to locate your nearest station are available on Nintendo's official Download Station site.
Read More

| DS Download Station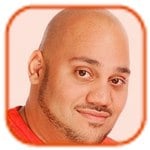 Posted by Andru Edwards Categories: Corporate News, Nintendo, Nintendo DS, Screenshots, Wireless,
Earlier today, Gear Live reported that the Nintendo DS would be receiving a new Opera-based browser along with a TV tuner. One of our readers just sent us this video, which shows the new browser and TV tuner in action. Do know that the tuner will only be available in Japan due to the type of broadcast signal it picks up. The browser takes advantage of the dual screen of the DS, giving a full perspective of the web page it visiting on the bottom screen, with a draggable magnifying area that allows you to take a closer look at any section, which is then displayed on the top screen. The video, playable above, is in Japanese.
(Thanks Phil!)

Read More

| Gear Live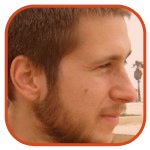 Posted by Brandon Gribin Categories: Nintendo, Nintendo DS, Wireless,
Good news for DS owners today:
Owners of the dual-screen DS who go near the kiosks will automatically receive a notice on their devices offering game demos, movie trailers and other content for temporary download. The information will be erased from the DS once it's turned off.
Nintendo also said it was adding voice chat to the sci-fi action game "Metroid Prime: Hunters," available March 20. Players who join up for multiplayer battles over Nintendo's wireless Internet service will be able to talk to each other through the system's built-in microphone before and after games, but not during, said Reggie Fils-Aime, Nintendo of America Inc.'s executive vice president of sales and marketing.
We'd like to hear more details on the demos. How many demos will we be seeing? Obviously, they will disappear once you turn off the DS, unless they decide to sell some sort of memory module. Any way you cut it though, the DS's future is brighter than ever.

Read More

| Nintendo
© Gear Live Media, LLC. 2007 – User-posted content, unless source is quoted, is licensed under a Creative Commons Public Domain License. Gear Live graphics, logos, designs, page headers, button icons, videos, articles, blogs, forums, scripts and other service names are the trademarks of Gear Live Inc.