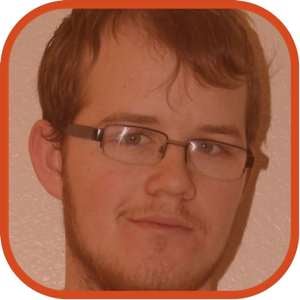 Posted by John Ball Categories: CAPCOM, Release Dates, Survival Horror, Third Person Shooters, Trailers,

Are you anticipating the new Resident Evil game? Well then you're in luck because it looks like you'll be getting your paws on the game over a month earlier than previously announced. The date, according to the trailer, is now October 2nd of this year rather than the previously announced November 20, 2012. The trailer reveals various characters motives, and the basic driving force of Resident Evil 6. Check out the trailer after the jump for full details.
Click to continue reading New Resident Evil 6 trailer reveals new characters, motives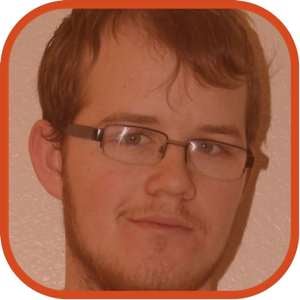 Posted by John Ball Categories: Action, First Person Shooters, PlayStation 3, Release Dates, Trailers, Xbox 360,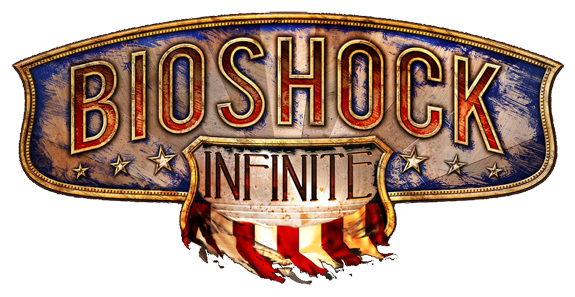 The Internet is ablaze this week as more and more information about the Irrational Games upcoming release Bioshock Infinite is coming out. We now have 3 exclusive preview trailers released as of today, and we are sure to see more on the way. Irrational Games has named each trailer after the specific object in the game. The collection of these trailers is known simply as Bioshock Infinite Heavy Hitters, and, man, do they hit hard. Hit the jump to get a look at all three.
Click to continue reading Bioshock Infinite Preview Trailers: Heavy Hitters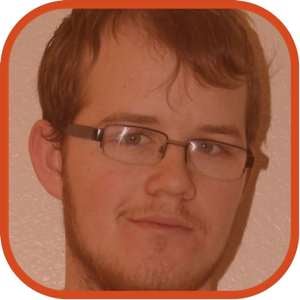 Posted by John Ball Categories: Action, First Person Shooters, Microsoft, Trailers, Xbox 360,
After months of development and secrecy, 343 Industries has released its first official 'ViDoc" explaining just a little bit of what they are working on for Halo 4. The video goes into detail about how the Master Chief looks with his upgraded suit and HUD, and also explain that the multiplayer for Halo 4 will be fairly independent from the campaign with newly designed multiplayer maps. This also goes on to explain that in multiplayer, instead of playing your campaign character, you are a completely new breed of Spartan, The Spartan IV. This, we can assume, will also give us a deeper look into the Halo Universe.
Right away in the ViDoc we notice that the Spartan model as well and the Battle Rifle have had a major overhaul and graphics update. The multiplayer, according to 343, will also give a reason as to why a Red Spartan should fight a Blue Spartan. We get a good look at two of the multiplayer maps throughout the video, one of which is "Warhouse", an abandoned Military base with a giant mech in the middle that, while you play, is built. 343 stated that they want the player to feel completely submersed when they play the game, and go on to hint that the player will be able to manually open doors and even make jumps that would previously seem impossible in previous Halo games.
All of this news has come fast and will most likely be ushering more and more information from 343 Industries as the game gets closer to release.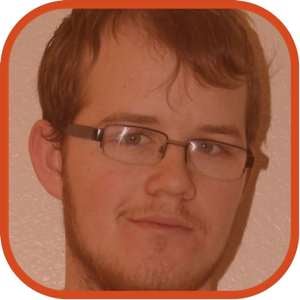 Posted by John Ball Categories: CAPCOM, PlayStation 3, Survival Horror, Trailers, Xbox 360,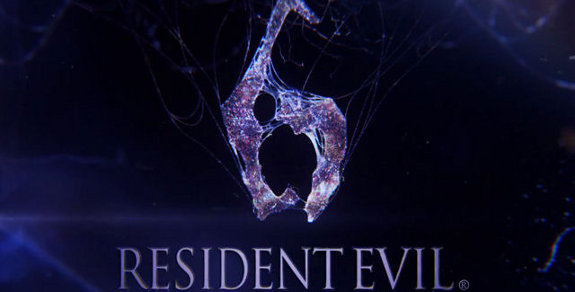 Ah, good old' Resident Evil, what splendorous treasures have you brought us today? The Resident Evil franchise has always been an ambitious one. From its many movies to its glorious games, every zombie fan knows Resident Evil for it gory, buckets o' blood, dramatic action-horror storytelling. Resident Evil 6 is no exception to these defining traits.
Executive producer Hiroyuki Kobayashi, director Eiichiro Sasaki, and producer Yoshiaki Hirabayashi bring you this Resident Evil 6 game trailer and give their own personal opinions about the next game in the franchise. Kobayashi also adds that together with the 150 people working on the game in Japan, the total around the world is 600 - the most anyone has ever worked on any Capcom game in its history. Obviously Capcom is taking this game to the highest achievable level for its fans, which of course we can all appreciate.
Check out the Resident Evil 6 trailer after the jump.
Click to continue reading Resident Evil 6 is Capcom's largest scale game ever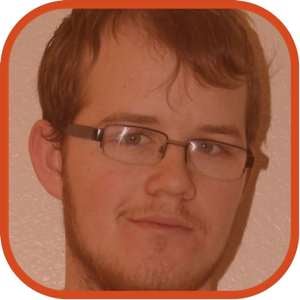 Posted by John Ball Categories: PlayStation 3, Role Playing Games, Trailers, Xbox 360,
With Fallout: New Vegas having been out for almost a year and a half, some had wondered when we were going to see a Game of the Year edition. Well, seeing as that New Vegas did not receive a GOTY award (doesn't mean it wasn't awesome - see our Fallout: New Vegas review,) Bethesda did the next best thing and has announced the Fallout: New Vegas Ultimate Edition.
The game is the same as always, but now you get all the DLC included with the purchase. That includes Dead Money, Honest Hearts, Old World Blues, and Lonesome Road. You also get unique weapons, ammo types, and recipes from the latest Courier's Stash and Gun Runners Arsenal add-on packs. Now dust off your Pipboys, grab some Nuka Cola, and sit down with the official Fallout: New Vegas Ultimate Edition release trailer, above. The game hits stores on February 7th in North America, and February 10th throughout Europe.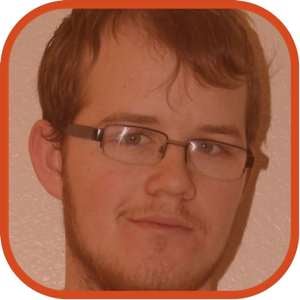 Posted by John Ball Categories: First Person Shooters, Microsoft, Trailers,

It is probably safe to say that any modern gamer, and some non-gamers, know of the Halo Universe. With several books, an anime series, and seven video game titles (with an eighth on the way,) it is hard for most not to know of the Halo franchise. Many have felt for a long time that the Halo Universe still needed more. Some have even demanded that they see a live action Halo movie. Well, that time has come with Halo Helljumper, a live action series of short films.
Halo Helljumper takes place in the year 2552, right at the end of the Covenant Human war. The series is going to be highly based on the book "Dirt" by Tobias S. Buckell, and the talented team at "Filmpocalypse" has been brought together to make this monster. Directed by Dan Wang, and produced by Helena Hilario and Dan Wang, Halo Helljumper is going to be an Independent series of short films. There is not much else that we know about the series right now except that it is due to be released later this month.
Wanna see the trailer? Check it out after the jump!
Click to continue reading Halo Helljumper: The live-action Halo film series
Read More

| Halo Helljumper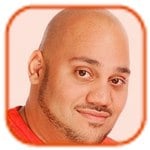 Posted by Andru Edwards Categories: Action, PlayStation 3, Trailers, Xbox 360,
After months of speculation, Rockstar Games on Wednesday released a trailer for Grand Theft Auto V. In a little over a minute and 20 seconds, Rockstar sets the scene for the highly anticipated game and introduces what is presumably the main character.
The trailer answers a few questions. First of all, the game seems to be returning to the fictional state of San Andreas, specifically to Los Santos, a city based on Los Angeles. The narrator of the trailer also seems to be the main character. His voiceover suggests that he is a reformed criminal who has moved back to Los Santos to pursue a life on the straight and narrow.
He said he wanted to "retire ... from that line of work. Be a good guy for once. A family man." Gamers can assume that's probably not going to be the case, as the trailer progresses into clips of car chases and holdups.
But this is all purely speculation at this point.
Click to continue reading Grand Theft Auto V trailer [Video]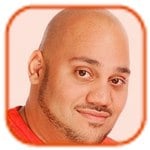 Posted by Andru Edwards Categories: Driving, Nintendo, Nintendo 3DS, Trailers,
Nintendo announced Mario Kart 3DS during its E3 2011 keynote. Nintendo of America President Reggie Fils-Aime took the stage to announce a cluster of upcoming Nintendo 3DS titles aimed at their core audience. Mario Kart 3DS features 3D graphics, and sets itself apart with the ability for gamers to trick out their karts. This one will be available for the 2011 holiday season.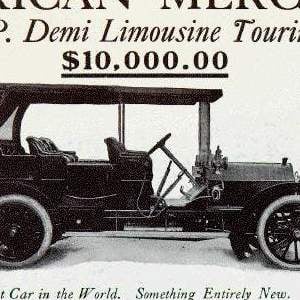 Posted by Drea Avellan Categories: Action, Downloadable Content, PlayStation Network, Trailers, Xbox Live Arcade,
Demiurge Studios released the first in-game trailer for their upcoming title, Shoot Many Robots, which is slated for a downloadble release in 2011. This might be Demiurge Studios first original title, but they are no rookies to the business of making fun and addictive games. The company stands as one of the largest independent game developers in the Boston area, and has been lending its expertise for years to AAA franchises like Borderlands, Brothers in Arms, Mass Effect and Rock Band.
"After nine years of working on truly awesome IPs with our favorite developers and publishers, we're thrilled to be stepping out of the shadows with an original property of our own," said Albert Reed, co-founder and studio director at Demiurge Studios. "Shoot Many Robots is the dream game we've always wanted to make: a 4-player co-op action-RPG with tons of loot and great innovation on beloved run-and-gun game play. Our team created a vibrant, unique style for the game that's beautifully rendered by Demiurge's new game engine. Building a 'Robot Murder Simulator' has been a blast for us, and we can't wait to get it into gamers' hands."
Shoot Many Robots look like an old school gamer's or arcade junkies dream. With a side-scroller feel, item looting, co-op, and shoot 'em up mechanics, we can assume it will be a huge success on the PSN and Xbox LIVE Arcade platforms.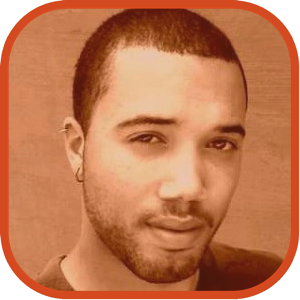 Posted by John Kilhefner Categories: Eidos, PC, PlayStation 3, Square Enix, Trailers, Xbox 360,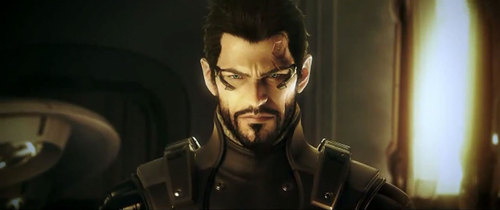 A new extended trailer for Deus Ex: Human Revolution has surfaced - and it. is. good. While no actual gameplay is seen throughout the entire five minutes, you probably won't really care because what is shown is pure awesomeness. Human Revolution is set for release early 2011 for PC, Xbox 360 and PS3. Check out the extended trailer, which is over five minutes long, after the break.
Click to continue reading Deus Ex: Human Revolution extended trailer
© Gear Live Media, LLC. 2007 – User-posted content, unless source is quoted, is licensed under a Creative Commons Public Domain License. Gear Live graphics, logos, designs, page headers, button icons, videos, articles, blogs, forums, scripts and other service names are the trademarks of Gear Live Inc.