Posted by Chris Pereira Categories: Action, Activision, Adventure, CAPCOM, Driving, Eidos, Electronic Arts, Fighting, First Person Shooters, Microsoft, Namco, Puzzle, Role Playing Games, SEGA, Simulation, Sports, Survival Horror, Third Person Shooters, THQ, Ubisoft, Xbox, Xbox 360, Xbox Live,
It's about time – finally, Xbox 360 owners who weren't fortunate enough to play The Elder Scrolls III: Morrowind on Xbox or PC can now do so on Xbox 360. The update brings the total number of back compat Xbox games to over 300. And all games are upscaled, so those who have been waiting to play NBA Live 2002 in 720p or 1080i can now do so.
Updated:
Crash Bandicoot 5: Wrath of Cortex
Jet Set Radio Future
Rogue Ops
Sega GT 2002
Check out the new games after the break.
Click to continue reading Morrowind Headlines New List Of Backwards Compatible Xbox Games On Xbox 360

Posted by Chris Pereira Categories: Activision, Bungie, CAPCOM, Driving, E3, Eidos, Electronic Arts, Fighting, Games for Windows, Games for Windows Live, LucasArts, Microsoft, Namco, PC, Puzzle, Release Dates, Retro, Role Playing Games, SEGA, Special Editions, Sports, Strategy, Take2, Third Person Shooters, THQ, Ubisoft, Xbox 360, Xbox Live, Xbox Live Arcade,
Over on Gamerscore Blog, a list has been posted with all of the games being shown at E3 that will be available this year. Xbox 360 games, Xbox Live Arcade games, Games for Windows-branded titles, and Games for Windows Live-enabled games. It's a lot to digest, and with big name games like BioShock, Halo 3, Mass Effect, Guitar Hero III, Sonic the Hedgehog (the original, don't worry), Puzzle Quest, Company of Heroes: Opposing Forces… let's just say there's something for nearly everyone.
Click to continue reading E3 2007: All The Stuff You'll See On Xbox 360 And Games for Windows In 2007
Read More

| Gamerscore Blog


Posted by Chris Pereira Categories: Activision, CAPCOM, E3, Eidos, Electronic Arts, LucasArts, Microsoft, Nintendo, Nintendo DS, PC, PlayStation 2, PlayStation 3, Portable/Mobile, PSP, SEGA, Take2, THQ, Ubisoft, Wii, Xbox 360,
Sure, the convention is much smaller this year and all, but that doesn't mean that there aren't a ton of games to be seen. Eurogamer has posted a list of the announced lineups and then some of what you'll be seeing at E3. Nintendo, Microsoft and Sony have been quiet on what they'll be showing, so it looks like we'll need to wait until their respective showings to know for sure. The event is taking place next week, so expect it to be a busy week in news.
But please, please, please, Nintendo, show me Animal Crossing Wii. Something. Anything. Please?
Read More

| Eurogamer

Posted by Christopher Sasaki Categories: PlayStation 3, THQ, Xbox 360,
After rumors that the Xbox 360 sandbox game Saints Row would be coming to the Playstation 3, THQ confirmed the rumors to Gamespot. The company announced that Saints Row would be available on the Playstation 3 in the second quarter of 2007. Gamespot notes that a number of high profile PS3 titles have been announced for the Xbox 360, now titles are flowing the other way. Given the high cost of developing next-generation titles, it seems unlikely that most "exclusive" third-party titles would stay that way without serious monetary incentive from a console manufacturer.
Read More

| Gamespot

Posted by Michael Cardiff Categories: Action, PlayStation 3, Rumors, THQ,
EBGames/Gamestop's website is quickly becoming the source of choice for new game rumors that end up being true. So when their website listed Saints Row for the PS3 and then quickly took it down, it set off quite a buzz. Now keep in mind, Gamestop probably has their fair share of bad web programmers and crappy database administrators working for them, so this could all just be a simple mix-up of placing the game under the wrong console. But if we didn't fan the flames of interesting rumors, we wouldn't be good bloggers, now would we??!
Read More

| destructoid.com

Posted by Christopher Sasaki Categories: Activision, Electronic Arts, Nintendo Gamecube, PlayStation 2, THQ, Ubisoft, Xbox, Xbox 360,
Todd Bishop at the Seattle Post Intelligencer has pulled together some interesting data about how the Xbox 360 has impacted video game console sales. By pulling together publicly available data for a few of the largest game publishers, one can get an idea of how the Xbox 360 market is shaping up. This isn't going to be perfect because first party sales figures aren't going to be reported and there are many other game publishers that aren't represented on the list. Also, because not every title released on the Xbox is available on the Xbox 360 and vice versa, there are going to be some gaps in reporting in this area as well. But this does give a really high level view of the console market, and how marketshare is shaping up.
Over the first nine months, it appears that most of the Xbox 360 marketshare is coming at the expense of owners of the original Xbox. A small percentage of Playstation 2 sales appear to have shifted to the Xbox 360, but overall, the console still remains the dominant force on the market. Gamecube sales dropped off, but this may have had more to with the fact that fewer titles are being released on the Gamecube than on the other platforms. Total sales of game titles released for either the Xbox or the Xbox 360 grew year over year, but this may be in part to the 20% premium that Xbox 360 titles claim over their counterparts.
Despite all of the limitations of the data pulled, this gives a really interesting look into which consumers are pursuing platforms. With the Playstation 3 and the Wii releases coming up, one wonders how much brand loyalty is going to play into the success of the next generation.
Read More

| Seattle Post-Intelligencer

Posted by Michael Cardiff Categories: Action, Driving, Nintendo, THQ,
Earlier this morning IGN Wii posted a ton of photos from a super-secret THQ event showing off their Wii games (including Cars, SpongeBob Squarepants, Avatar, and Barnyard. And up until about 9:30 this morning, there were a ton of photos showing off some new Wii secrets including the Wii Dev Kit, and a black Wii controller. However, it appears that all of the interesting photos from the event have been taken down from IGN now! If you scroll down to the bottom of this page, you can still see a few people playing with the black Wiimote, but clicking on the links will just take you to boring photos of the refreshments offered.

Joystiq is still hosting a bunch of the photos, but if Nintendo is behind the IGN photo disappearances, you can bet they won't last long there either. Perhaps the existence of the black Wii was one of the secrets Nintendo planned to divulge next month?
Read More

| IGN Wii via Joystiq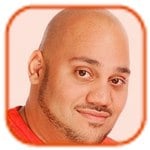 Posted by Andru Edwards Categories: Action, THQ, Xbox 360, Xbox Live, Xbox Live Marketplace,
For those of us who wait with baited-breath for new playable content to hit the Xbox Live Marketplace, we can now breath easy while we download the latest demo. The Outfit demo is available in all Xbox Live regions, which rocks because this one is multiplayer (up to 8 people) if you are an Xbox Live Gold subscriber. Silver members get to play as well, but they get an offline experience. Here are some level details:
Name: Estate Assault
Game Type: Strategic Victory
Overview:
•After a coordinated offensive - Allied Command has commandeered a French villa just across the river from the Axis HQ.
•Choose your side (Allies or Axis) and squad leader to play (3 from either side; 6 total) and lead your squad into battle to destroy the enemy's HQ, while defending your own.
•Capture strategic points located throughout the map to earn Field Units (F.U.s) – that can be used on the fly to call in Destruction on Demand™ - air-dropped into the action at any time. Everything can be called in from tanks, jeeps and half-tracks to squad reinforcements, machine gun nests, anti-tank guns and even air-strikes on enemy positions.
This one weighs in at 440.89 MB.

Read More

| Major Nelson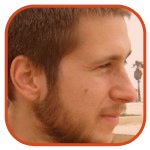 Posted by Brandon Gribin Categories: Corporate News, THQ,
Despite recent profit warnings from Activision and EA and disappointing industry sales, THQ has announced that it's on target to meet its own projections.
So what has THQ done right? Are its games selling better than Activision's and EA's? Hardly - if you take a look at the November sales data, you'll see that THQ has just one title in the top 25. We have a feeling that THQ just made better - more realistic - projections for the quarter given its knowledge of the industry. So hats off to THQ.

Read More

| NextGen
© Gear Live Media, LLC. 2007 – User-posted content, unless source is quoted, is licensed under a Creative Commons Public Domain License. Gear Live graphics, logos, designs, page headers, button icons, videos, articles, blogs, forums, scripts and other service names are the trademarks of Gear Live Inc.