Posted by Michael Cardiff Categories: Action, PlayStation 2, Release Dates, Survival Horror, Trailers,
Yes, it's true… God of War II is going to be amazing, at least if this trailer is any indication. Given the graphics and animations seen in this trailer (which look good enough to pass for an early "next-gen" title), it begs the question - should Sony just give up on next-gen? The PS2 has been a cash cow for Sony for a long time, and if developers can pump out titles of this quality for the system, why not just stick with what's working? From all the latest news on the PS3, it certainly sounds like developers wouldn't mind going back to the PS2 and writing some more quality games for the console.
Read More

| GameTrailers.com

Posted by Michael Cardiff Categories: Hardware, Portable/Mobile, PSP, Release Dates, Survival Horror,
With its shiny new exterior and designer-sounding color, the "champagne" PSP appears to be trying to emulate the success of the Dolce and Gabbana RAZR. Personally, I think the shade ends up looking a lot more like the default color choice for Cadillac-driving old fogies.
Whether you love it or hate it, though, chances are you won't be able to get your hands on this PSP for a while anyway. These tiny bubbles won't be available in the States just yet, and currently the only place you can read about it is on the poorly-Google-translated Playstation Japan website. If you're into the import scene, you should see these popping up on eBay around February 22nd, for around $200.
Read More

| Google Translation of jp.playstation.com

Posted by Michael Cardiff Categories: Action, Nintendo, Rumors, Survival Horror, Third Person Shooters, Wii,
This might go down in history as the worst move by Nintendo, ever. And yes, I'm even including the release of the Virtual Boy. Nintendo has decided to bring their ho-hum survival horror game Necro-Nesia stateside, under the oh-so-scary title Escape from Bug Island. Yes, you read that right Escape from Bug Island. Let it just sink in a bit. Escape from Bug Island.
That's one scary title - if you're trying to scare people away from buying the game. Frankly, I think Nintendo would see better sales of this game if they'd even decided to call it Don't Buy This Game: EXTREME. This game had better start finding a way to get some good press before its May 15 release date. As of right now, the gameplay, the graphics, and the title just don't seem to be cutting it.
Read More

| GoNintendo

Posted by Josh Smith Categories: Corporate News, Politics, Survival Horror, Third Person Shooters, Xbox 360,
The German version of the ESRB has banned Dead Rising from being released in Germany. The game was deemed too gory based on the multitude of methods for killing and dismembering zombies. It is hard to believe that anyone who really wants to play Dead Rising won't find a way to get the game into their 360. Any readers in Germany already looking at importing this title? It drops in September.
Read More

| Xbox360.QJ.net

Posted by Michael Cardiff Categories: Adventure, Nintendo, Rumors, Survival Horror,
Over at his blog on IGN.com, Dennis Dyack (director at Silicon Knights) says that "absolutely yes", they have sequels in mind for Eternal Darkness, arguing that too much time went into creating the universe for that game and that there are "numerous other stories to tell".
What's the plot going to be? Who can say. Will it show up on a Nintendo console, since the original Eternal Darkness was on the Gamecube? Again, who knows. SK's exclusivity deal with Nintendo is ancient history. Will it take place before or after the original? Nope, no answers there either. All we can do for the time being is wait and hope that turning Eternal Darkness into a trilogy won't result in a Matrix-like fate for the franchise. The original was great - please don't ruin my memories, guys!
Read More

| blogs @ IGN.com via 1up.com
Posted by Josh Smith Categories: Screenshots, Survival Horror, Trailers, Xbox 360,
Gamespot was able to get some hands on time with a new demo of Dead Rising, which allowed for more in-game exploration. Dead Rising places you into the shoes and behind the camera lens of Frank West, a photo-journalist who is investigating a zombie infestation in Willamette, Colorado. In-game skills are acquired through taking photos of dramatic events, with extra points being given for catching survivors in extreme distress. The demo has provided new information on the weapons that Frank can use, as well as loads of videos and screen-shots.
Dead Rising hits shelves in the US on August 6th and in Europe on September 15th.
Read More

| Gamespot

Posted by Christopher Sasaki Categories: Portable/Mobile, PSP, Rumors, Survival Horror,
1Up is reporting on the new Silent Hill Collection for PS2, but interestingly also reveal Konami plans for a Silent Hill release on the PSP. This will be a separate game from the Silent Hill Experience interactive comic book and game bundle that features Silent Hill 2, 3, and 4: The Room, which will be released as a tie in for the upcoming movie on April 13. The PSP title could possibly be a remake of the original Silent Hill.

Read More

| 1Up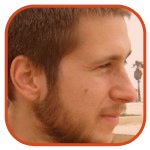 Posted by Brandon Gribin Categories: Screenshots, Survival Horror, Xbox Live,
Jeux-France has posted a series of new Gears of War images. Gears of War is slated to ship later this year for the Xbox 360. Epic's developing the tactical action/survival-horror title. From the images, it is looking great.

Read More

| Jeaux-France
© Gear Live Media, LLC. 2007 – User-posted content, unless source is quoted, is licensed under a Creative Commons Public Domain License. Gear Live graphics, logos, designs, page headers, button icons, videos, articles, blogs, forums, scripts and other service names are the trademarks of Gear Live Inc.